Disclosure: This post contains sponsored links from Minted. All opinions I share about these products are 100% honest and entirely my own. This post includes affiliate links.
WOW!!!  How dated and unattractive is this chest in its original condition?  This Lane chest leaves a lot to be desired with the old fabric top, and well,  that's pretty bad all by itself.  In all seriousness though, it did have some damage requiring repairs but otherwise is gorgeous inside, has beautiful hardware pulls and has great potential. Plus is has the Lane name which many people have come to know.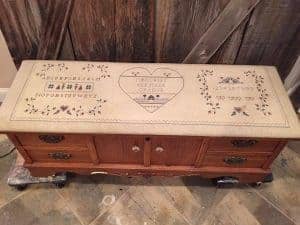 The scroll details along the bottom had an entire piece missing that I needed to rebuild, along with a few other minors areas.  Once the repairs were done the hardest part was narrowing down a color and new fabric.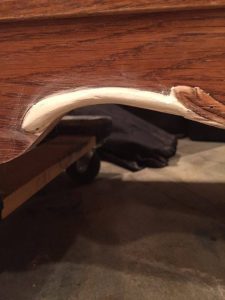 After some consideration, I decided on a soft sage paired with a lovely toile print from Minted.  The really cool thing about Minted is that the designs are all created by independent artists.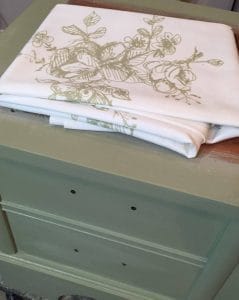 The chest was hand painted in sage and then areas were layered in sage and taupe, antiqued and distressed.  The sections that feature the gorgeous hardware were left solid sage not to distract from the hardware.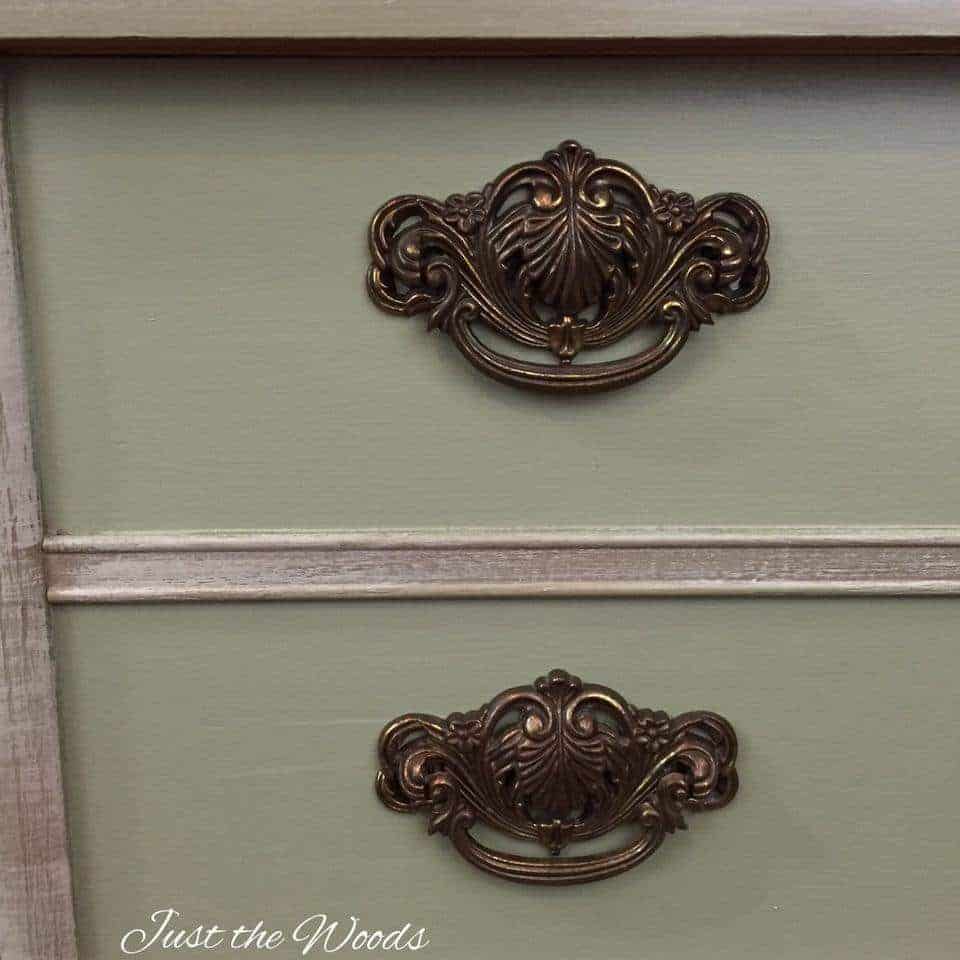 In my opinion, the solid panels along with the layered parts brought enough attention to the little details without taking away from the pretty print on top.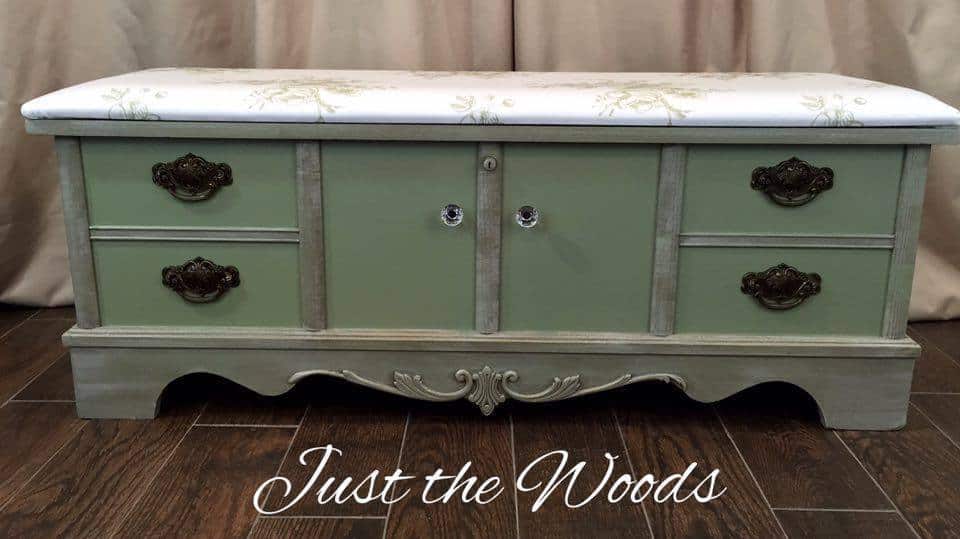 The dated fabric on the cushion seat was removed and replaced with the new pretty print.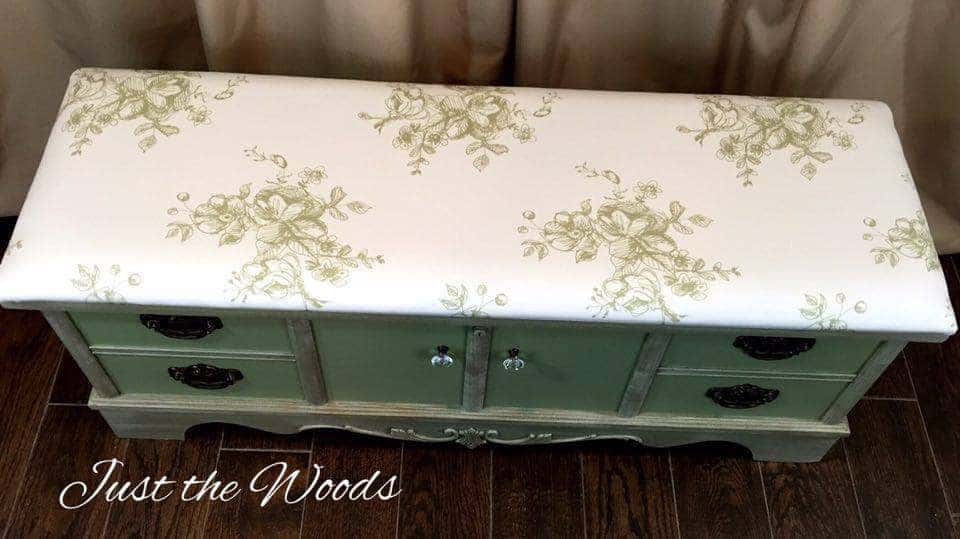 The original hardware pulls were freshened up and the knobs were replaced with new clear crystal knobs.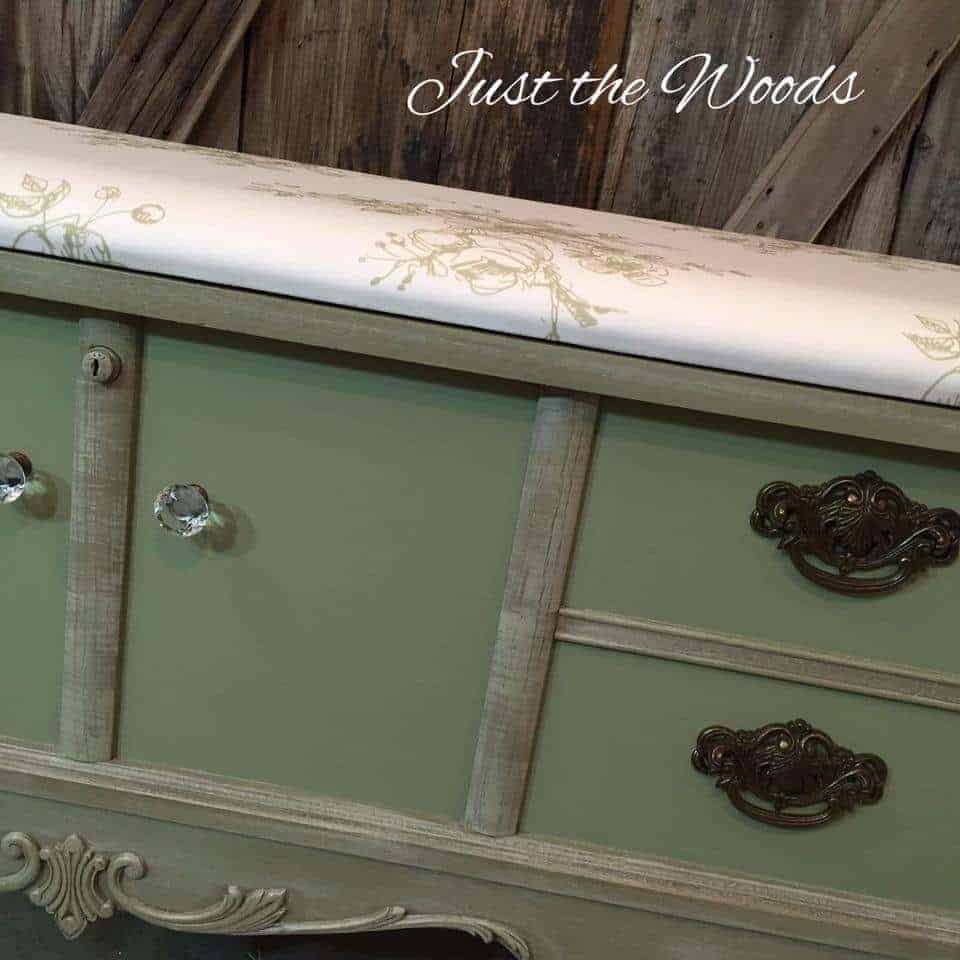 Did I mention that inside the chest is in great shape!!  I lightly sanded and used natural cedar oil to restore the cedar scent inside the chest.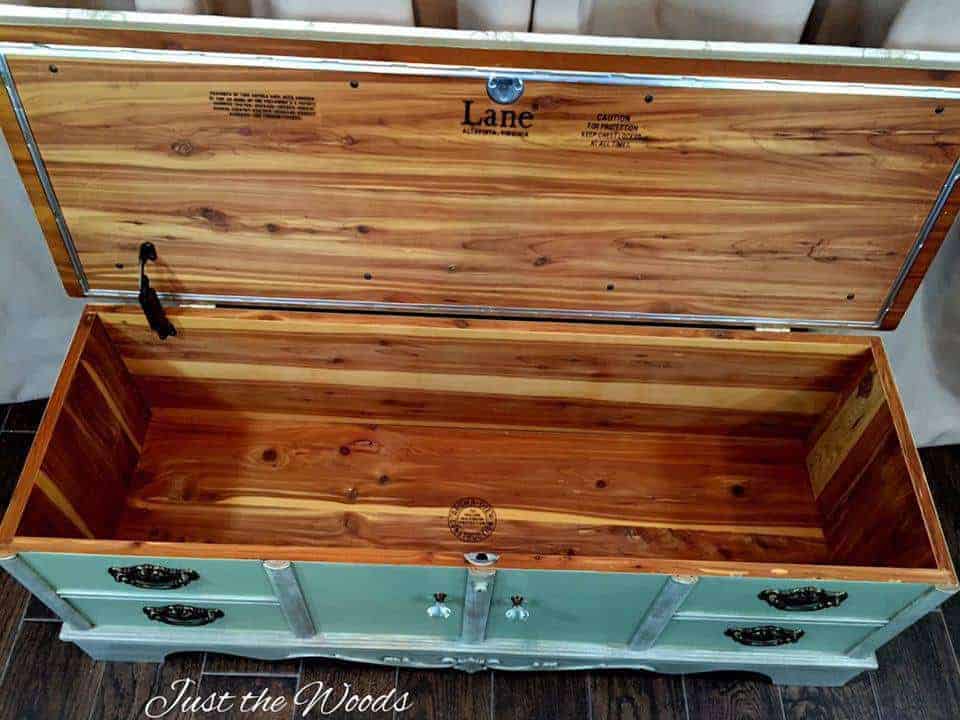 This beauty has now gone from this….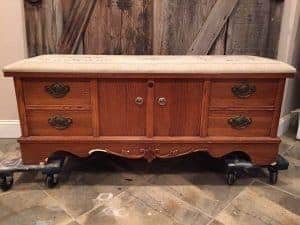 to this..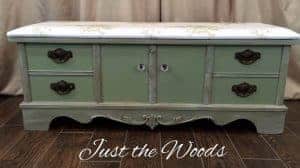 *I've contacted Lane and I am waiting to hear back about getting a new lock for the chest.   **Update – lock is NOT part of safety recall so no replacement lock is needed
Featured: