Disclosure: This DIY Floral Vase post contains affiliate links for your convenience.
DIY Floral Vase with Decorative Tin
Materials Needed
Standard Ruler
Sharpie marker
Any plain vase
In case you haven't been following me, I recently attended Haven conference in Atlanta.  Haven is a bloggers conference for DIYers, you can read about it here if you'd like. At Haven , the sponsors provided many goodies in the 'swag bag', including this pair of tin snips or tin snip scissors.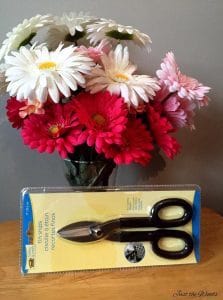 For this simple DIY tutorial, I will show you how I added a little fancy flair to a simple glass vase.
The Project
This project is perfect for adding an added personal touch to your floral arrangements.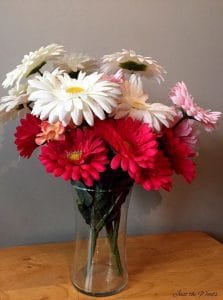 All you need is a vase, a pair of tin snips and a sheet of decorative aluminum.  There are many different patterns to choose from.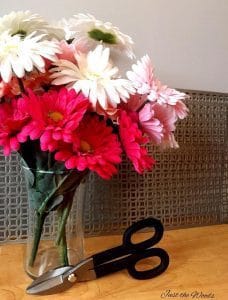 Measure the height of your vase.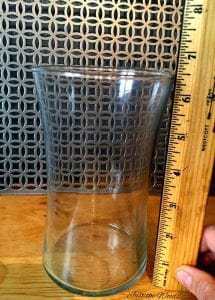 Next measure your tin.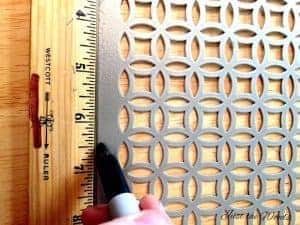 Cut a straight line along your tin.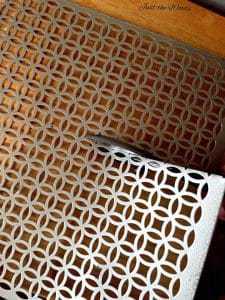 Since the sheets are flat you will need to curl it a bit to wrap around your vase.  Make sure to trim the other end leaving enough to clasp them together.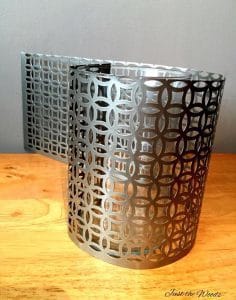 To clasp the ends together, simply fold one edge.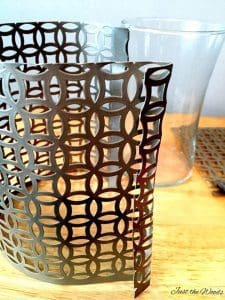 Nest, hook the other end inside the folded edge.  Once hooked together you can press and flatten the seam closer to the vase. By doing this you are also locking the rough cut edge on the inside.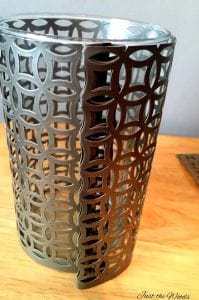 Easy Peasy.  Your vase has now been fancied up a bit and you can add your floral arrangement.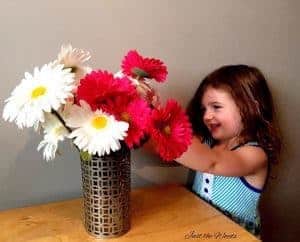 The Result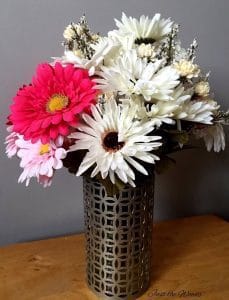 If this is your first time visiting and would like to be added to the mailing list for new posts you can subscribe here: