Disclosure: This wood grain dresser post contains affiliate links for your convenience. 
Wood Grain Dresser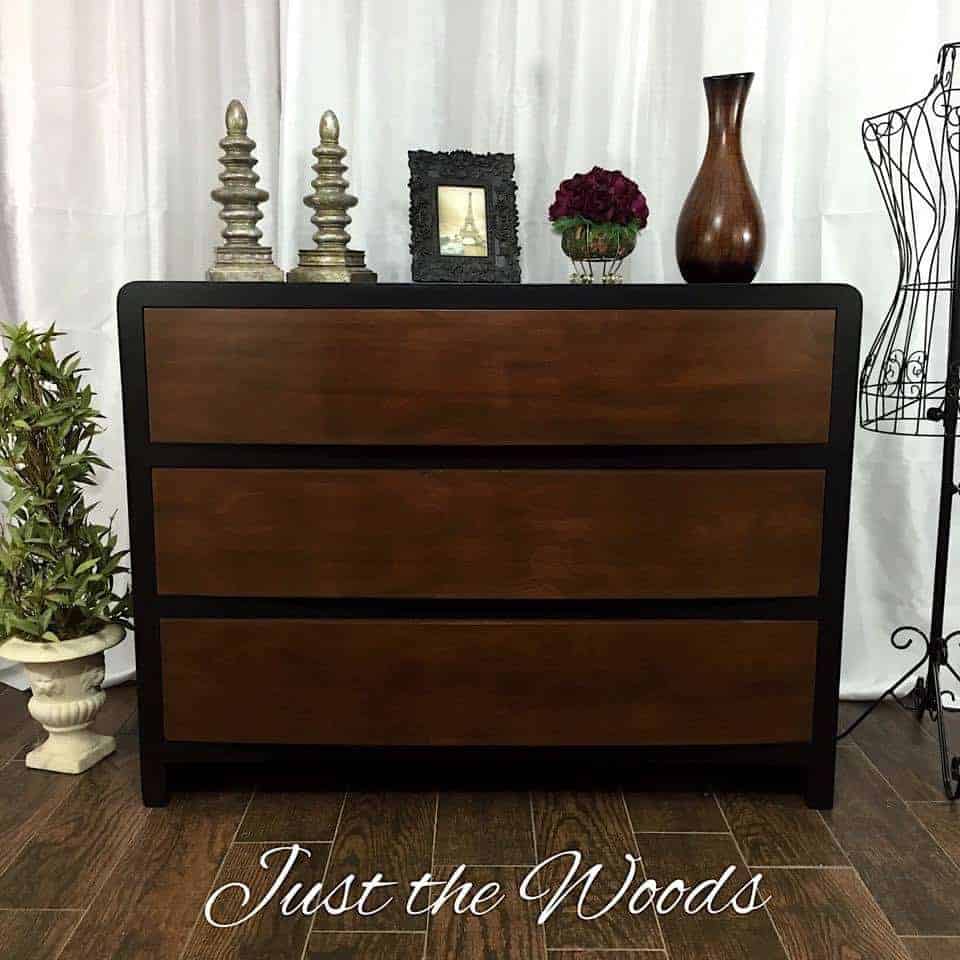 Hey there!  Today's feature is this Handsome Devil wood grain dresser.  I actually bought this as a set.  It included a low dresser, tall boy and two night stands.  Since the set has been split up and I couldn't bear to paint these drawer fronts I decided to take the design into my own hands. Someone recently told me that these drawers are described as a flaming wood.  I'm not exactly sure what the technical name for the wood is but I thought they were beautiful.
The Before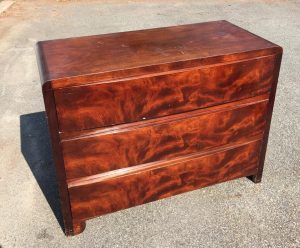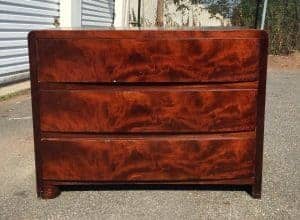 BUT…  Of course, there's a BUT ..   there's always a BUT.  The dresser along with the drawers was covered in a lacquer and had visible ugly drip marks.
The Project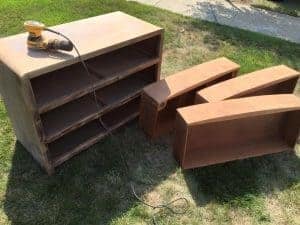 There was no way I could leave them alone so in an effort to still preserve the gorgeous grain I sanded off the lacquer and sanded down to bare wood.  The body also had some chips and damage requiring repairs.  Once the lacquer was sanded off and the repairs were made it was time to make him handsome again.
The piece itself it larger than it appears in photos.  He's nearly four feet wide with masculine lines and strong 'bones'.  I decided to paint the body pure jet black and in an attempt to keep the wood grain dresser drawers I applied a fresh new chocolate colored stain.  The drawers did lose a bit of their flame appearance with the overhaul but the black and chocolate gave a clean new look to the piece, making it timeless and classic.
The Result
     
This vintage piece also shows its age with fixed dividers and a valet inside the top drawer to hold cuff links, tie tacks, jewelry, etc.  To be honest, this is the first time I've come across a dresser with these in them.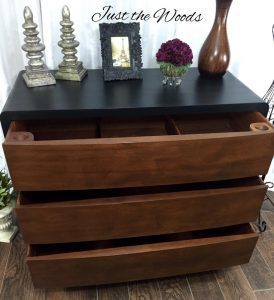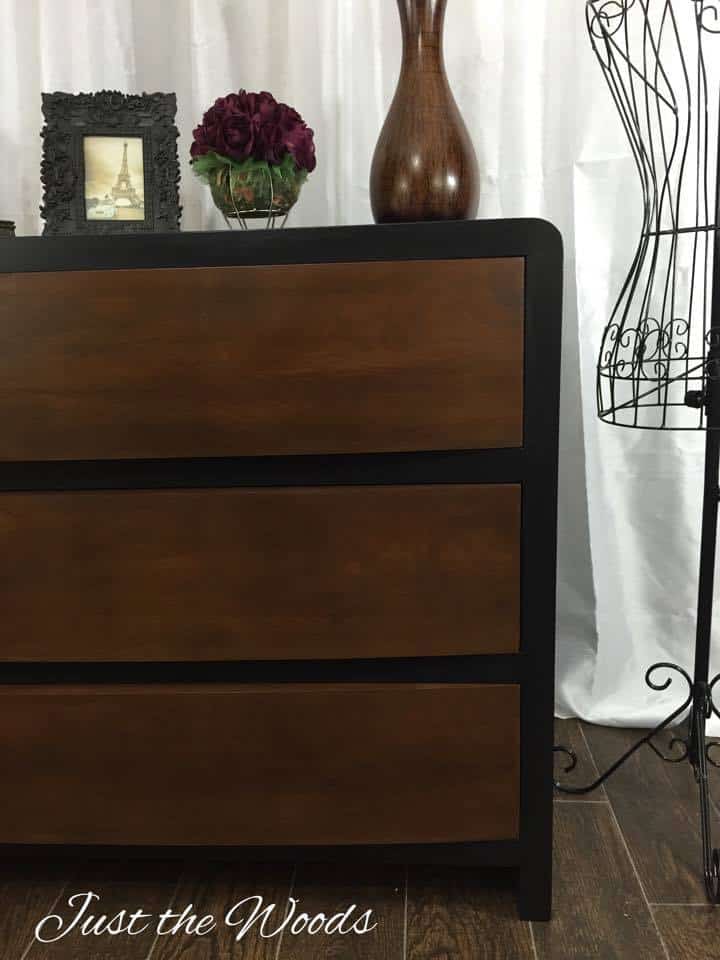 Looking for a true black?  Click the link to get the look with Derby.
Staging Props / Home Decor
I'll be sharing this post at these fabulous link parties.
Subscribe to our mailing list here: