These two extra large beauties came in as a set and were in need of some repairs and a makeover.  They belong to a customer who tossed between a few different design plans before deciding on an old world charm feel with layers of grays. But there were so many steps before getting to that part.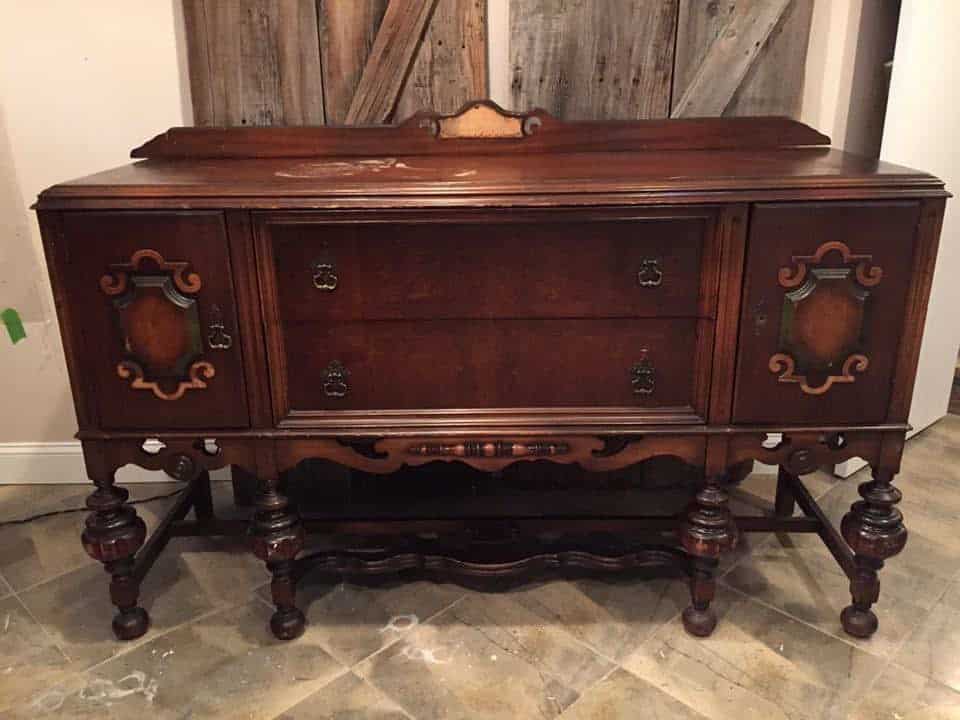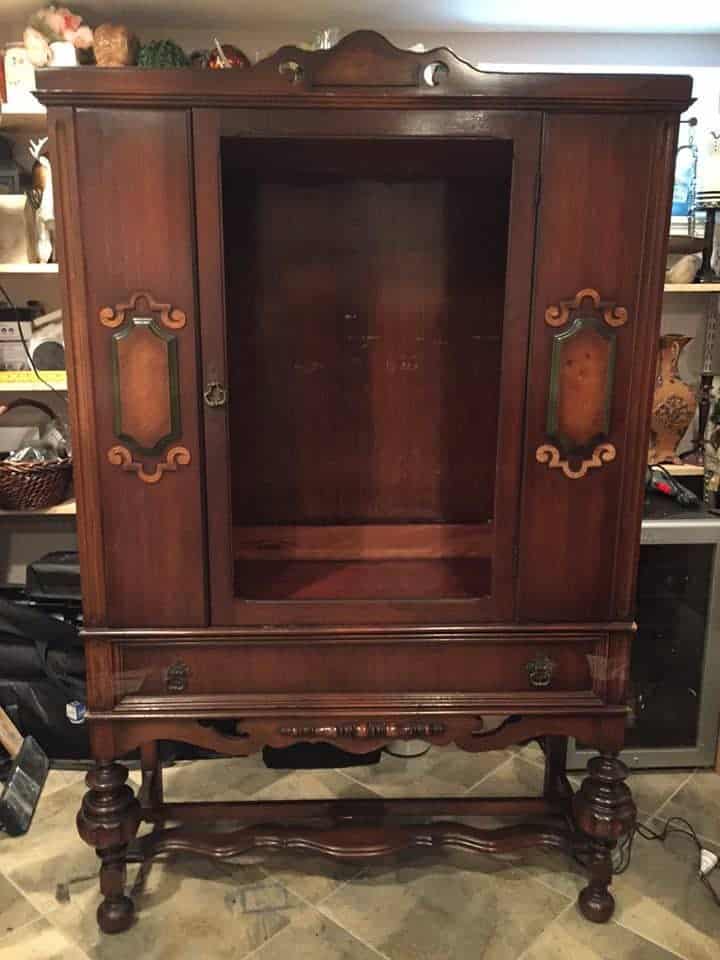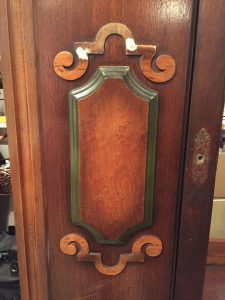 First and foremost I needed to address the areas where the veneer had chipped, or came off.  I filled and repaired as much as possible.  The veneer had completely come off in some areas, so those areas were sanded smooth.
The next step was to remove the back panel.  We actually decided to replace the back panel completely with a nice new fresh cut piece of birch.  Hello, helpful guy at Home Depot who cuts wood to size, for that I thank you!
The cleaning, sanding, repairs and prepping on these were pretty time consuming.  But it got done …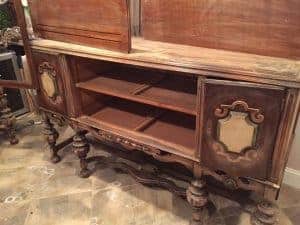 Inside the cabinet was painted a light gray as well as the fresh cut piece of wood that will be the new back panel.  Once the inside was complete it was taped off to protect it from the layers of grays that will be on the outside of the piece.  Pay no mind to the staging props and wine refrigerator in the background!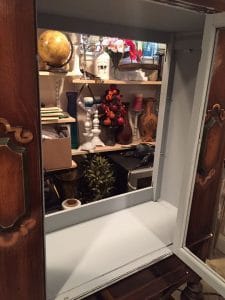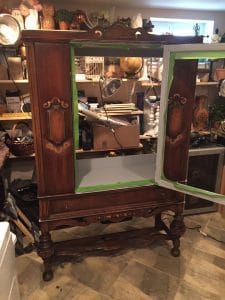 Next I started with a base coat in dark gray, followed but another and another and yet another layer..
There were so many steps in getting the right shade without being too dark or too light.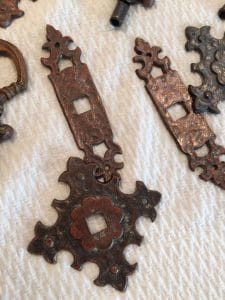 The hardware was cleaned thoroughly which left an orange hue, so it was then darkened and painted to an oil rubbed bronze.
I really love the layered and distressed look!
FEATURED: