Hey there!  I want to share a peek inside of our day and what goes on aside from the actual painting.  Today we took a trip to Keyport to my booth, and when I say we I mean myself and my little helpers.  I wrangle them into their car seats and we head out, the drive like any drive with toddlers is filled with a million questions..  "where are we going?" "what are we doing?" "can I come in?" "are we there yet?" and so on.  My booth space is located in a cute little boutique on the water in Keyport, NJ, which is only about a half an hour drive away.  Its a nice drive too, not filled with traffic and stop lights.
As soon as we park I have to have the heart to heart with the kids aka the bribery deal.  I explain that as long as they behave while inside then we can go to the playground and see the boats afterwards.  They assure me that they understand and agree to the terms.  Keep in mind they are only 2 and 4, so their word doens't stand for much just yet.  We head inside, say hello, go to my booth – a little dusting, straightening, adjusting, etc..  All is good and we keep the visit short and sweet.  The kids were, um, lets say ok.  Not angels and not monsters, but that's to be expected I would assume.
I sometimes fear that my space looks too cramped, but I am repeatedly reminded that you cant sell from an empty booth..  so I follow along and try my best to make it as presentable as a small space full of furniture can be.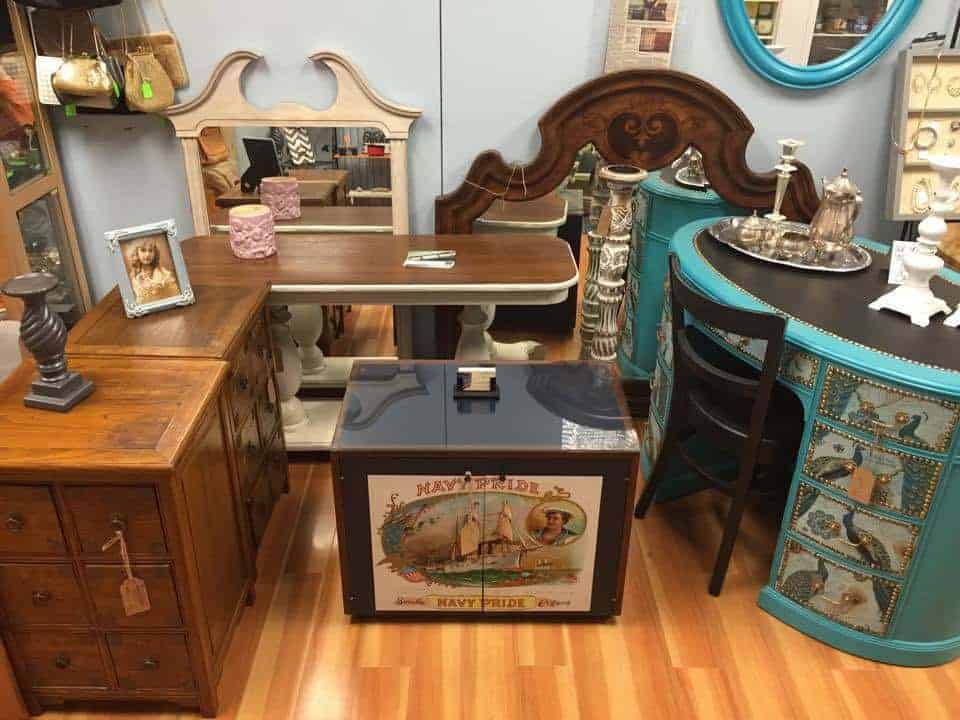 As promised I take the kids to the park.  There's a little hot dog truck so we decide to grab a quick bite to eat and head to the playground.  They love the boats and the slide. The life of a  child with not a care in the world..  I envy the simplicity and innocence of their little world.  Clearly you can see that they dressed themselves before we left.
Eventually we head home and its nap time for my munchkins which means work time for me.  Since we spent so much time in Keyport there wasn't much time for me to work in my shop.  I managed to get some prep work done on a custom buffet and start a vanity..  even if I only managed to finish the drawer…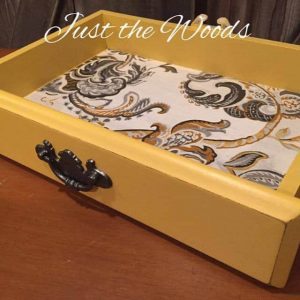 But that's perfectly fine because I spent time with some of my favorite little people. Besides,  who wouldn't want to spend time there?  It has adorable boutiques, gorgeous view, boats, water, playground, slide and food.   If you are ever in the area or even if you aren't in the area, take the ride, and stop in the West Front Emporium at 29B West Front St in Keyport, NJ.  Then enjoy the area, they often have small town events going on too. I believe there's a garden walk coming up!