Hey there! Lets chat about hardware.  Old, dirty, vintage hardware. The kind that looks black because it has so many years of funk built up on it.  Yes, I said funk!  But hiding underneath those layers of grime is usually something wonderful. I often get a customer who automatically says "I want new hardware" , they don't even look twice at the existing hardware.  Check out these old dirty handles…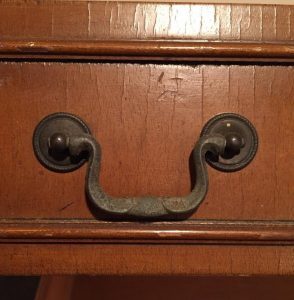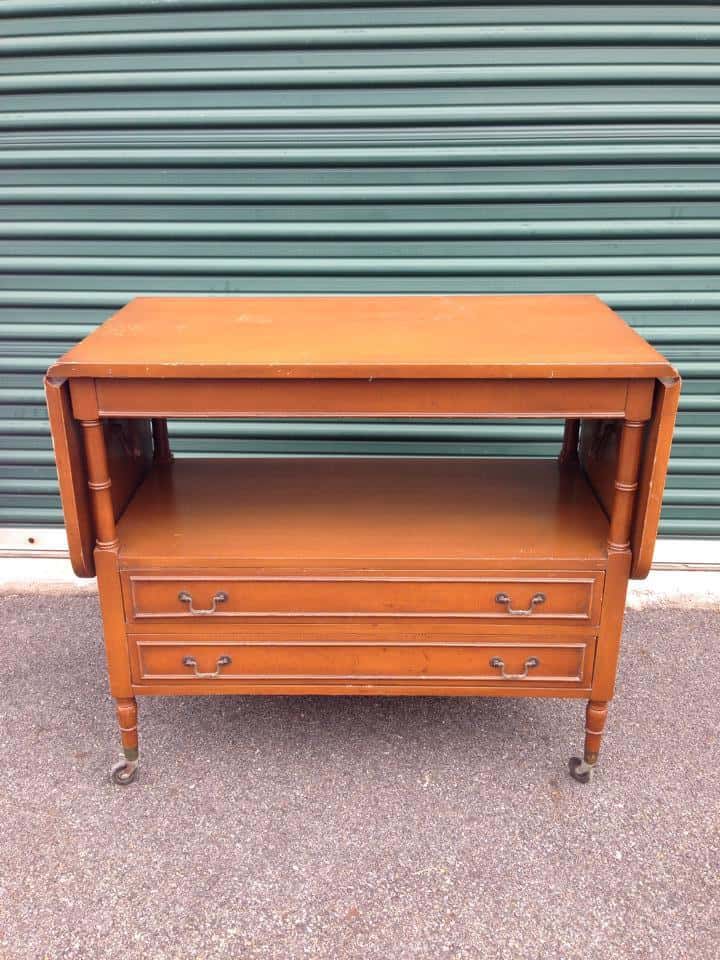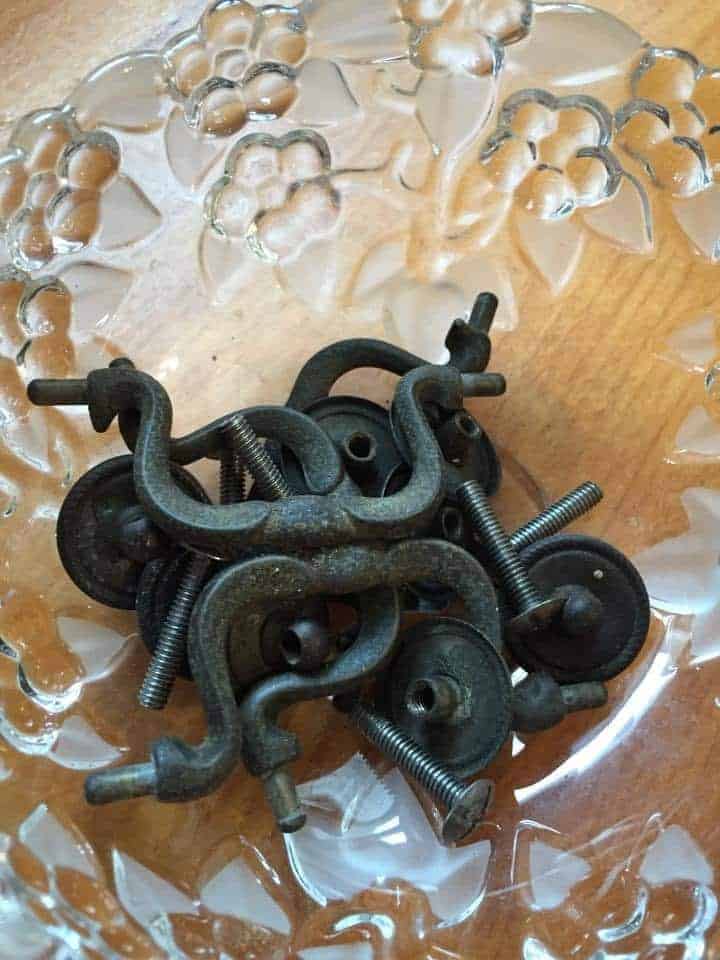 If the hardware is all there, in tact, no missing parts or pieces I will sometimes suggest, ask, beg or plead with the customer to let me save the hardware.  That's when the process begins..  what do you think? These grimy handles cleaned up quite  nicely…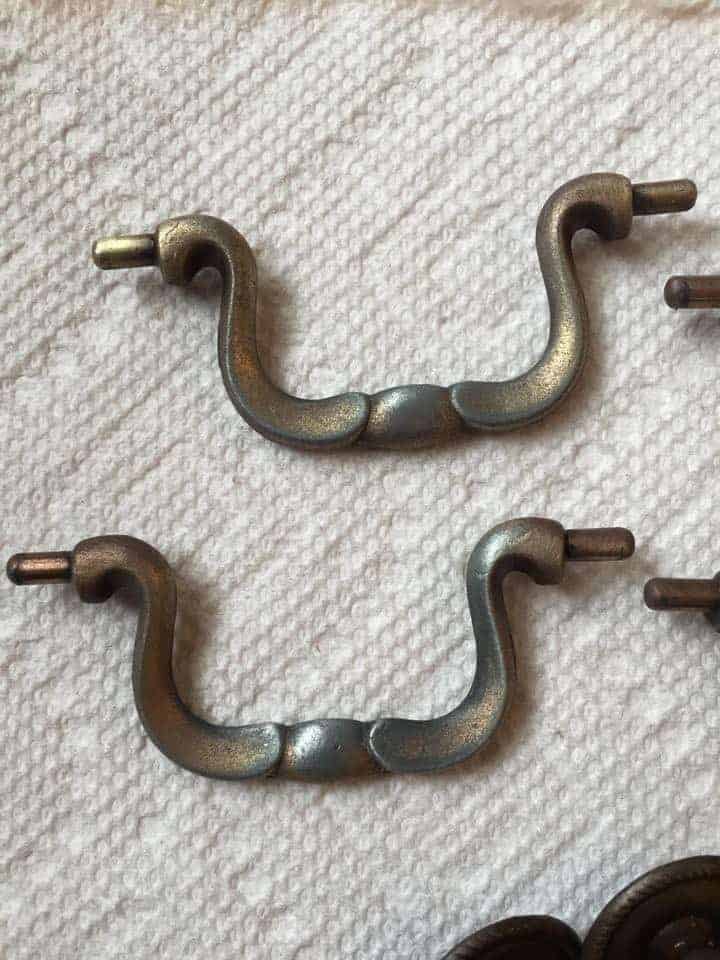 Once the decades of funk have been removed they are like a clean slate to refresh however Id like (or customer would like of course)…  These little beauties were turned silver to compliment the classy buffet server..  Clean and simple.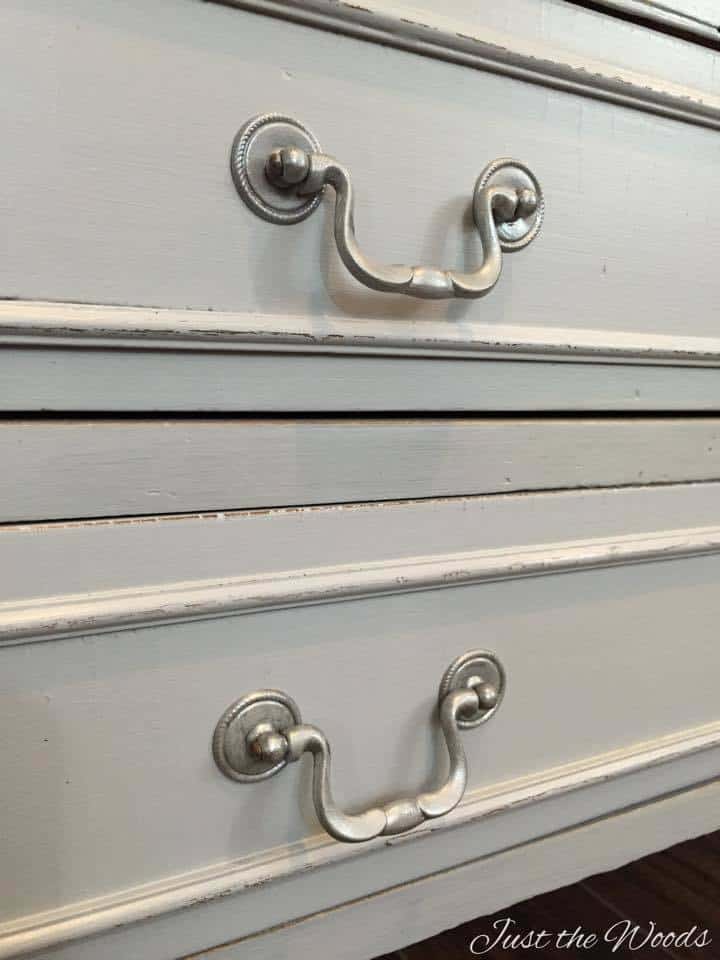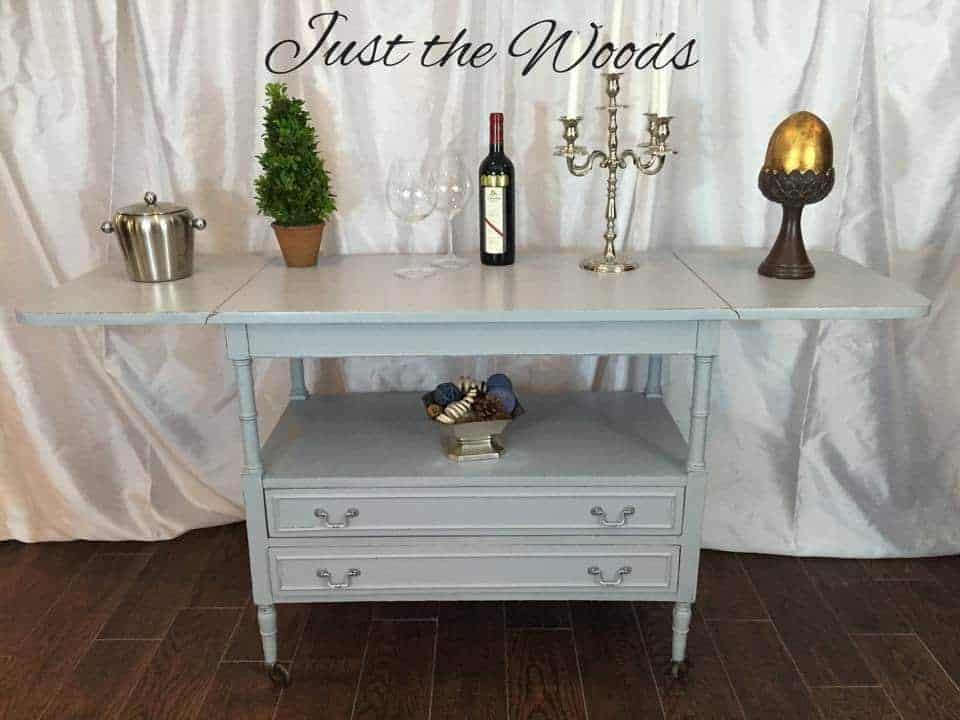 The hardware on grandpas old dresser were totally worth saving!  Im so glad my customer took my advice on them.  She later told me that they were her favorite part!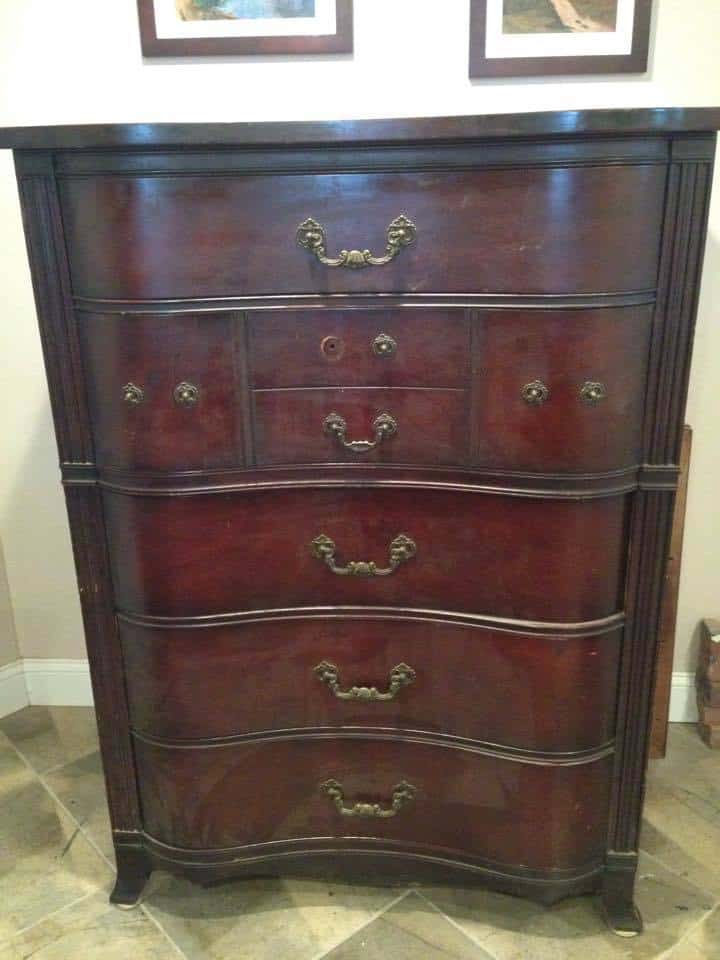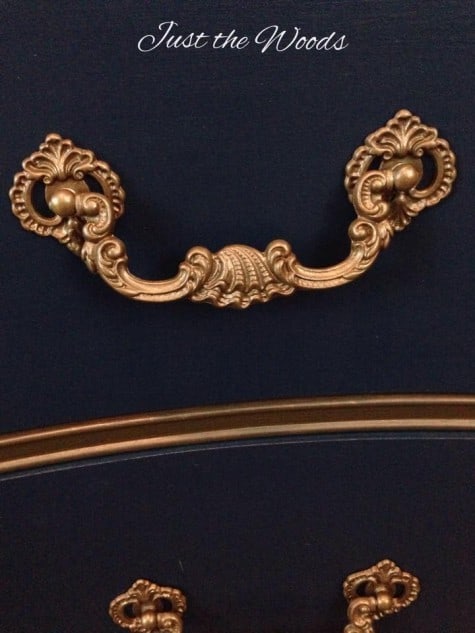 Sometimes these gems, like a precious pearl, just need a little extra effort to reveal their true beauty!