Textured in Tiffany
Hey all! If you follow my facebook page then you may know that I've been participating in a bloggers contest. It's called the "Fab Furniture Flippin Contest" and the theme is "Come on Let Your Colors Burst".. I truly feel there's a fine line between tastefully colorful and obnoxious. I would like to think I stay on the side of tastefully colorful because I LOVE color!! No one should fear color in their homes. I'll start with the 'before' pic, it has such pretty details and curves. It has a bit of a regal look to it and at first glance, one would think to paint it neutral cream and maybe highlight with gold, or white and silver. BLAH! BORING!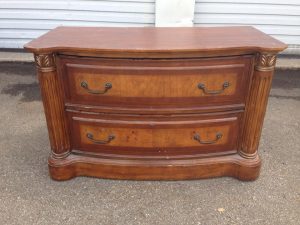 The Project
I say no to neutral and decided she wanted to be textured in Tiffany!  I have to admit I spent more hours on her than I had planned or hoped, but that happens sometimes.  To draw attention to the drawers I layered and crackled and let a little color peek through.  Under the neutral creamy white there are layers of blue and lavender.  How fun!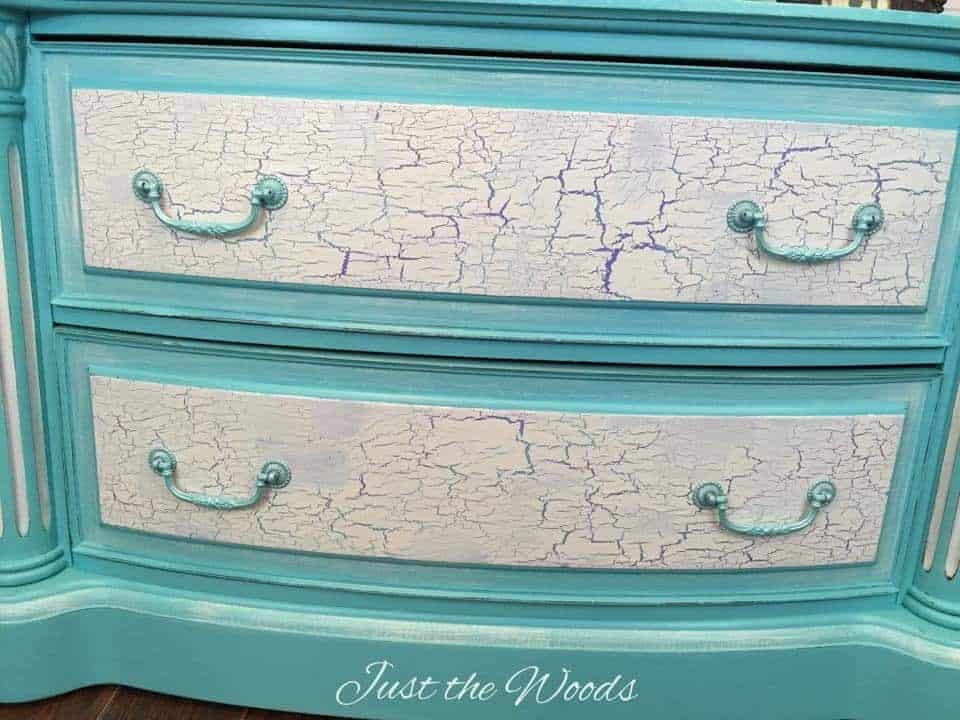 I used my neutral white as an accent color and made sure to bring attention to all the little details.
Isn't the hardware gorgeous ?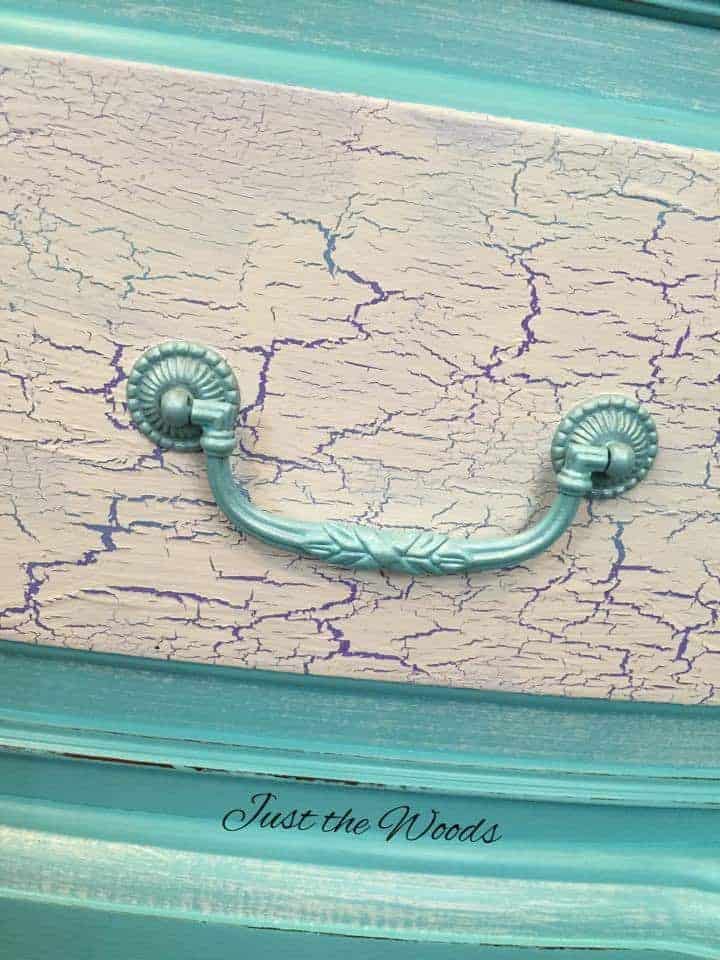 I made sure not to ignore the top, the large flat top. So I gave it a little texture … It almost looks like stone.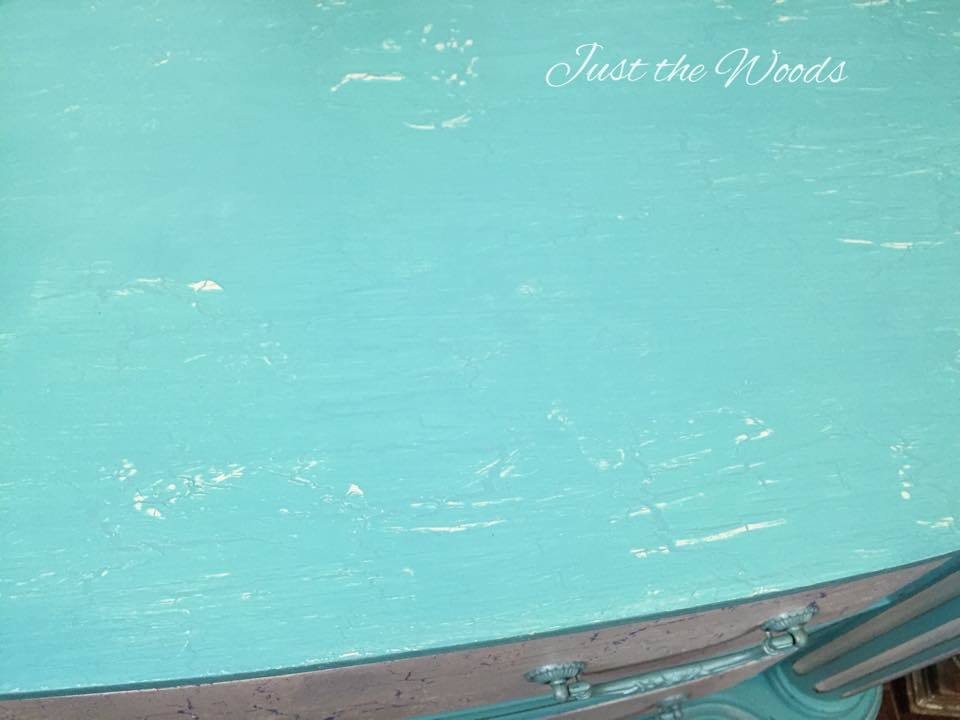 The Result
I won't know how this colorful beauty does in the contest until next month .. wish me luck!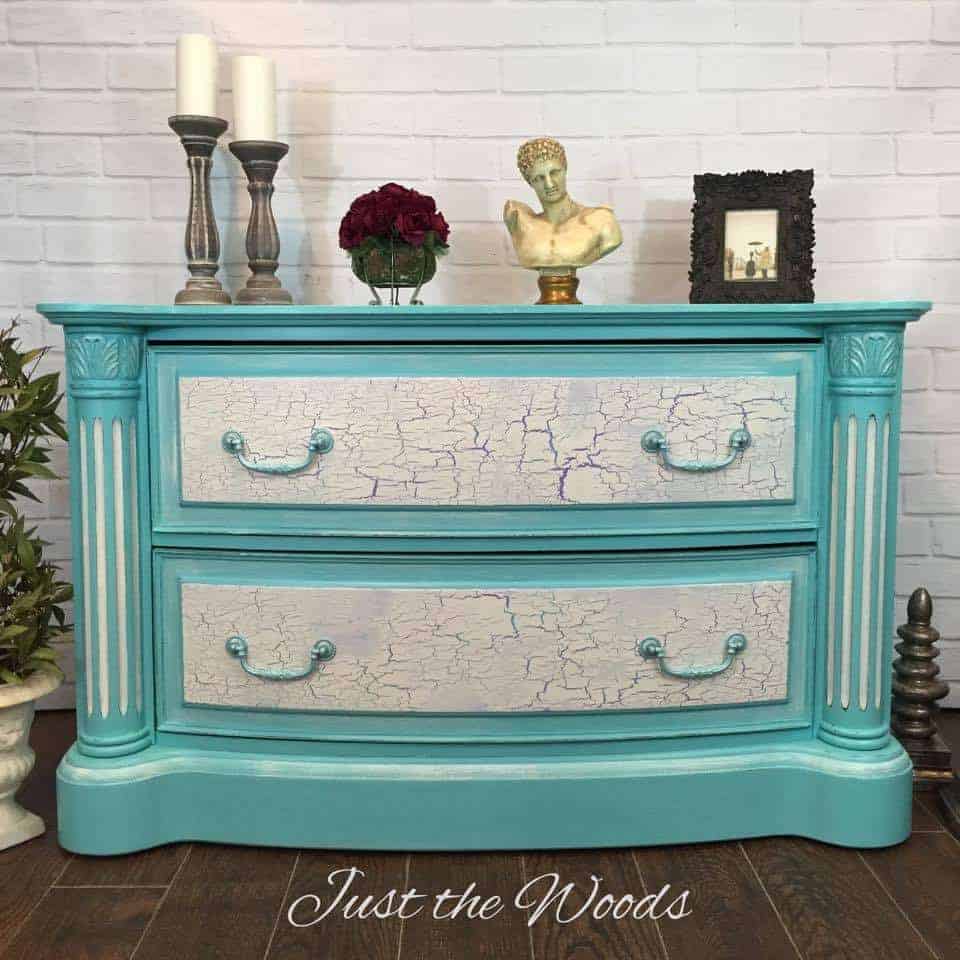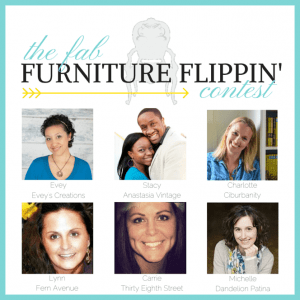 The contest is sponsored by Unicorn Spit, which is a pretty cool nontoxic, water based gel stain – for more info check them out here: http://www.unicornspit.com.  The contest winner gets a full set of all 10 colors of Unicorn Spit!  (who doesn't love free stuff? especially nontoxic)
Interested bloggers should contact Stacey at info@anastasiavintage.com or Evey at info@eveyscreations.com if interested in participating in future contests
The contests featured hosts are:
http://www.onfernavenue.com/2015/06/spit-on-curbside-find.html and http://www.anastasiavintage.com/2015/06/banksy-inspired-chest-of-drawers.html
#fabflippincontest #julyfabflippincontest
Featured: