Disclosure: This shabby chic dresser post contains affiliate links for your convenience
Shabby Chic Shades of Gray Dresser
This dresser, though a bit more modern than what I usually work with, was too cute to pass up!!  It has great curves and details for a shabby chic shades of gray dresser transformation! I even had a little helper when it came into the shop.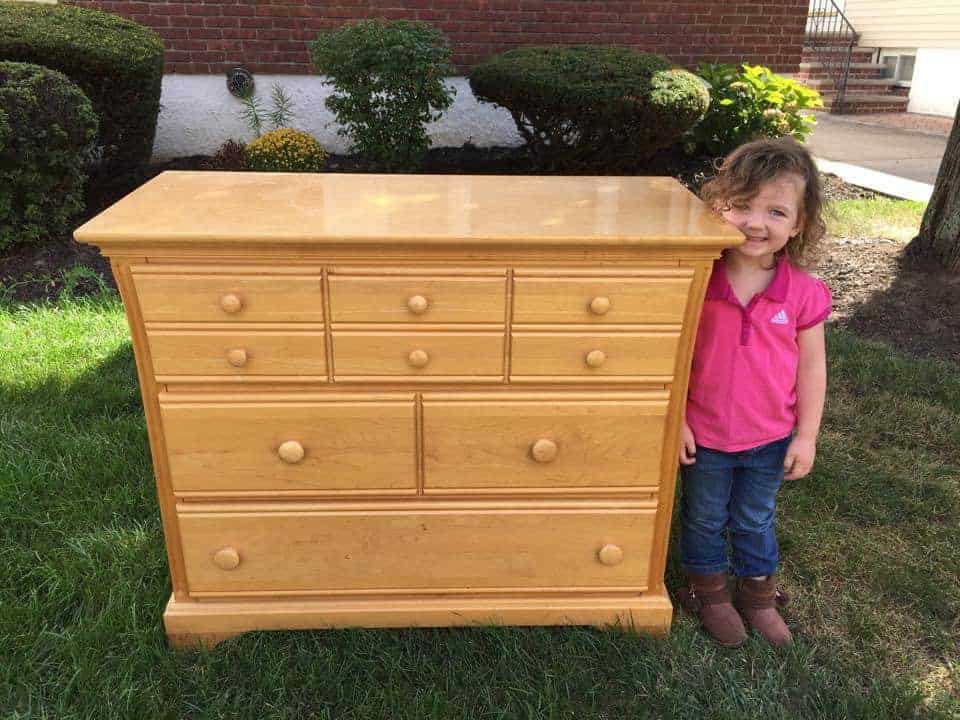 Since it isn't vintage the prep work wasn't horrible, which was nice for a change!  The dresser is well made and I was ready to get started.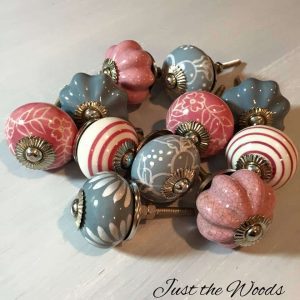 The original hardware was boring so I decided to order new knobs.  When I found these mismatched ceramic knobs online they were perfect!  They're all different shapes and designs yet they compliment each other at the same time. You can find a wide selection of these type of mismatched ceramic knobs through my affiliate link here: Ceramic Knobs.
Painting a Shabby Chic Shades of Gray Dresser
Immediately I got to work and transformed this modern, boring, pine colored dresser into a shabby chic shades of gray beauty!  With multiple layers of grays and whites, the light gray layers on top and the darker gray peeking through underneath drew just enough attention to the details while not taking away from the adorable knobs.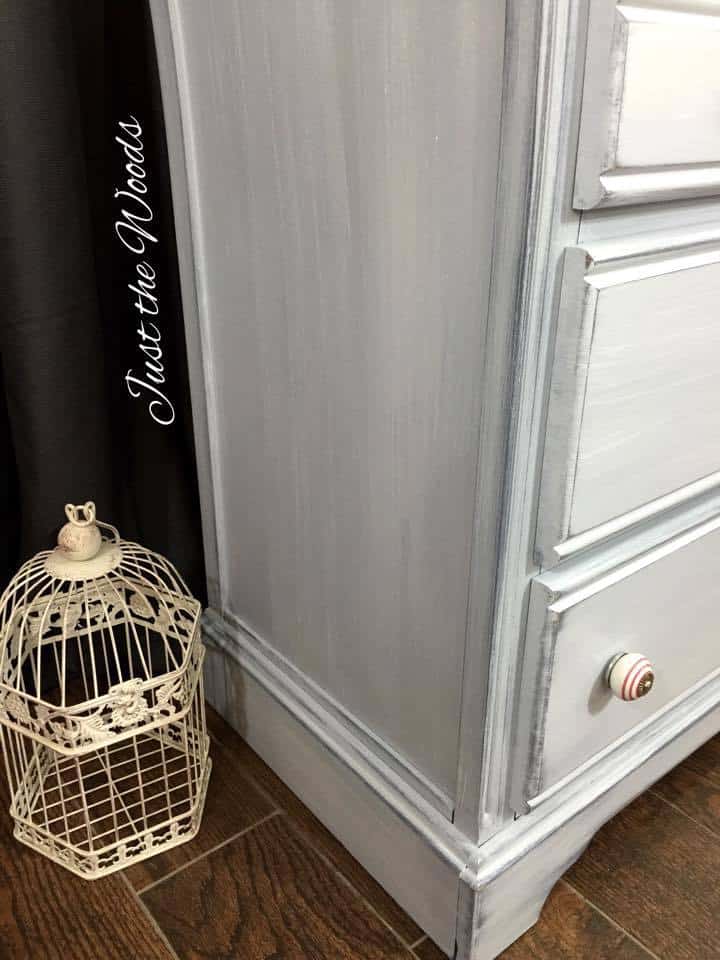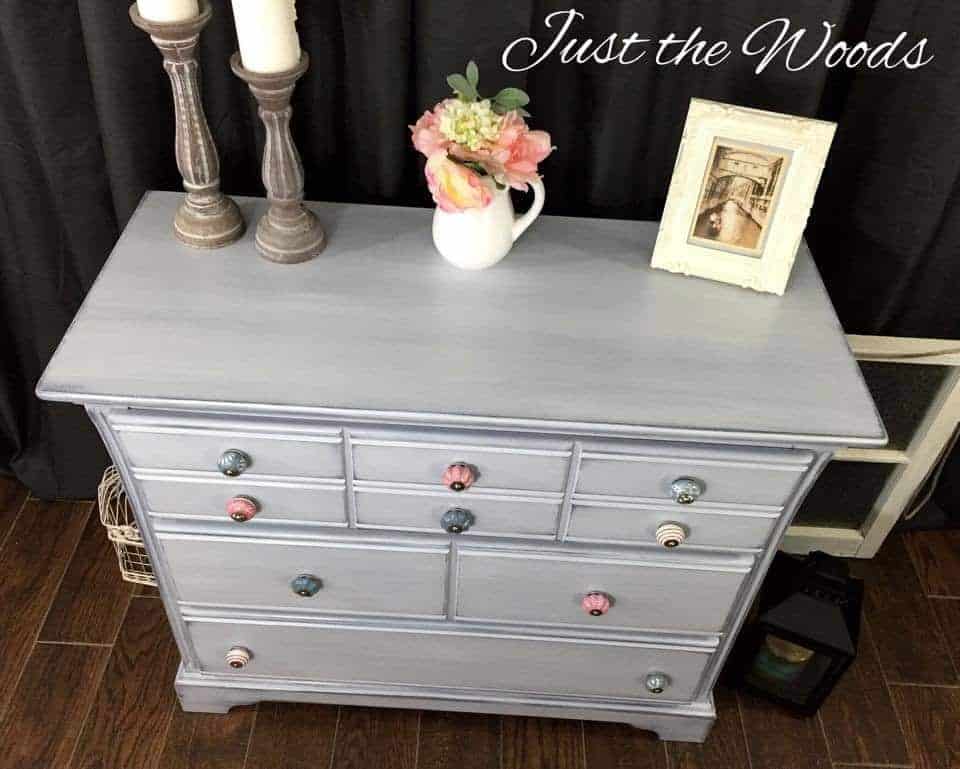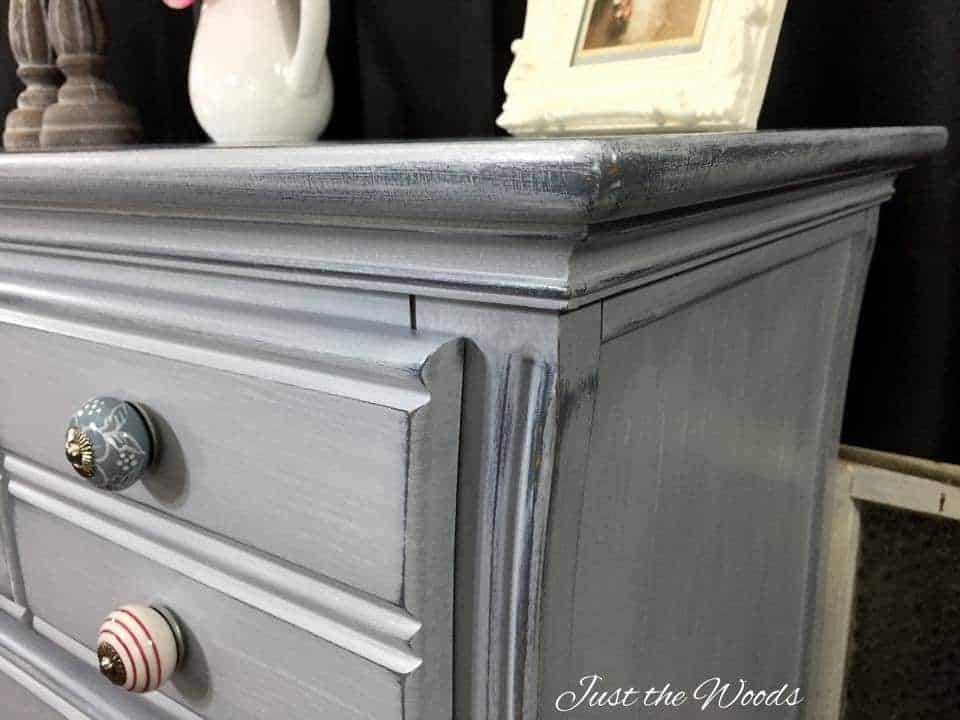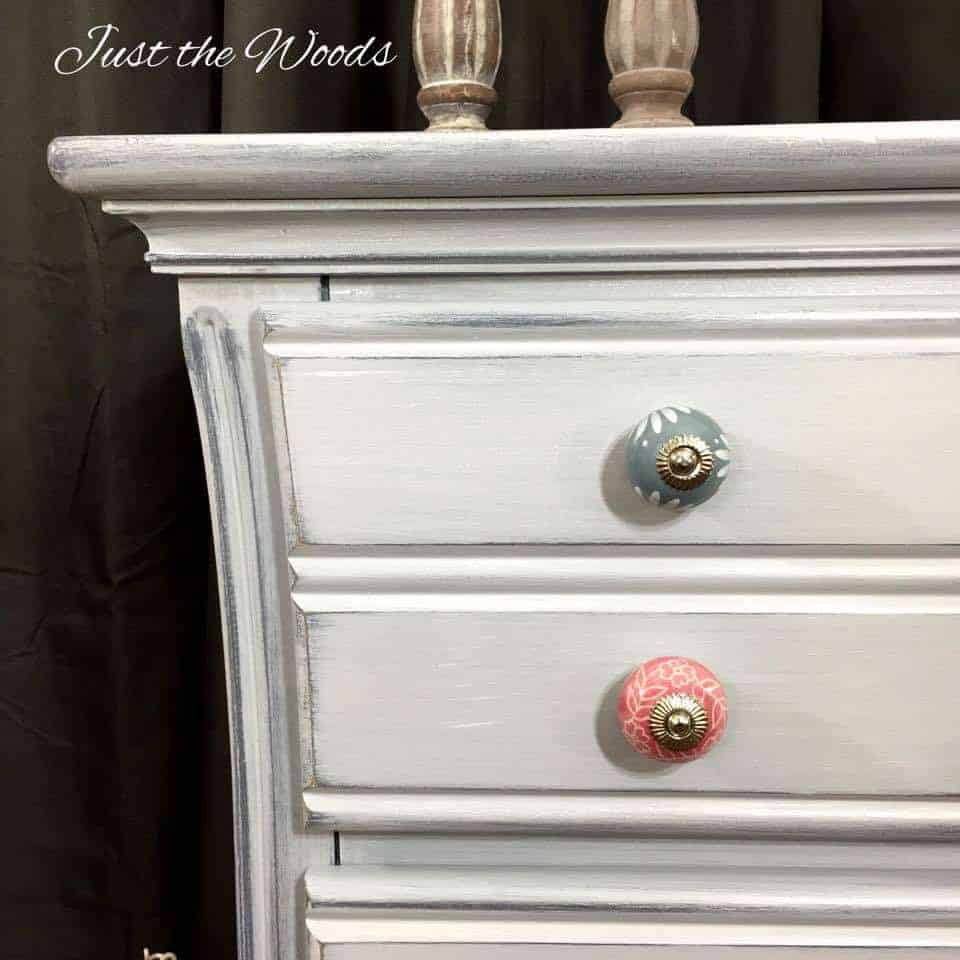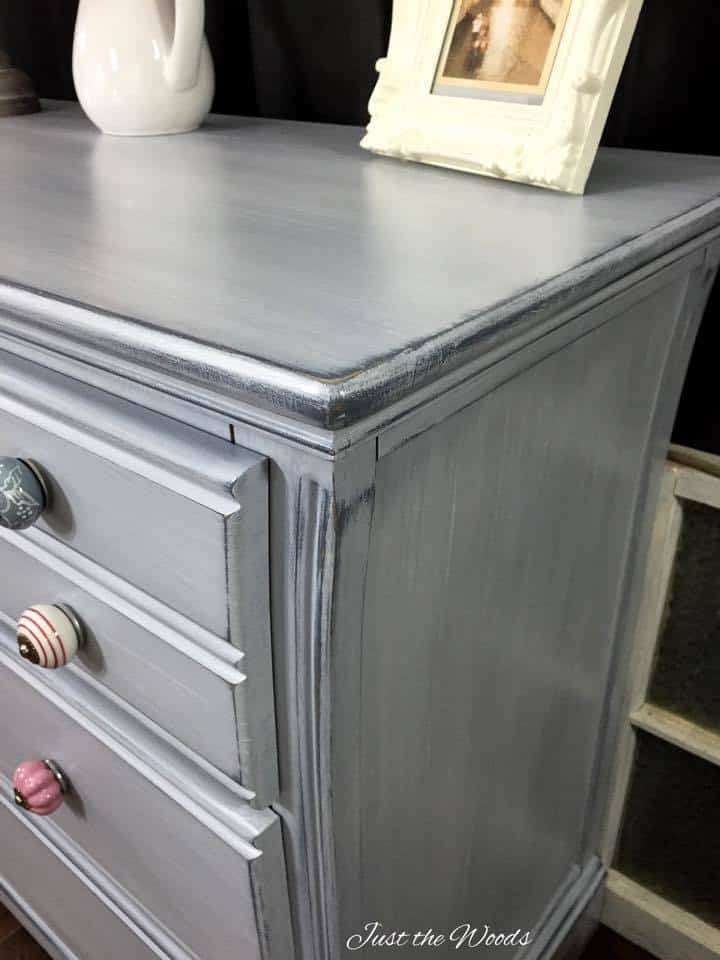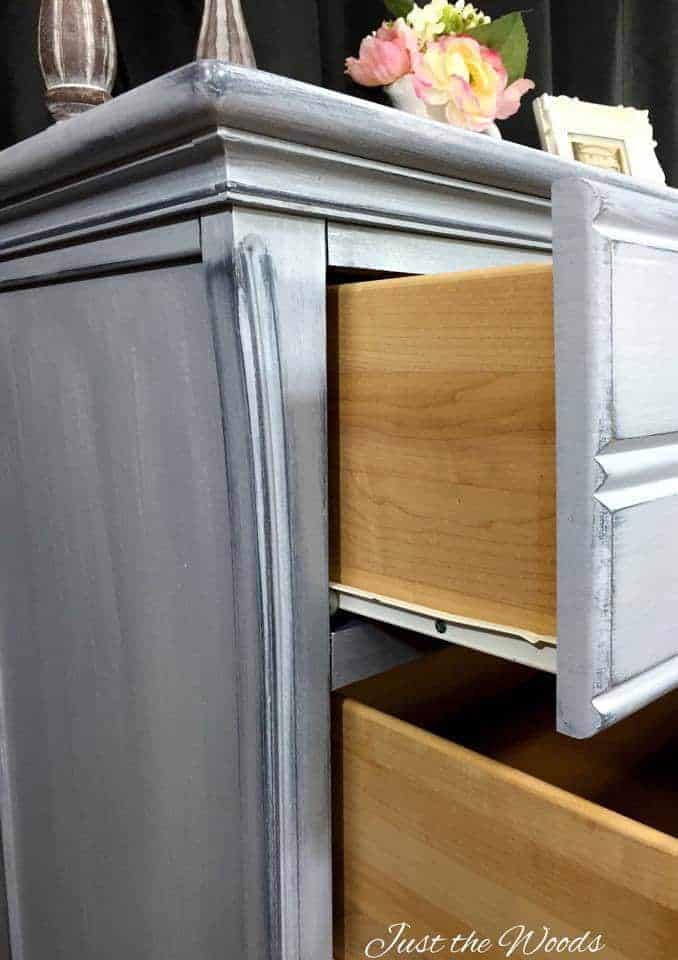 I'll be sharing this post at these fabulous link parties.
Don't Forget – Follow Just the Woods :
FACEBOOK  *  INSTAGRAM  *  PINTEREST
Subscribe to our mailing list here: