Sophisticated Solid Wood Side Table
This solid wood side table was nothing to write home about at first.  It was a basic half circle accent table with decorative medallions.  I wanted to make it special or simply sophisticated.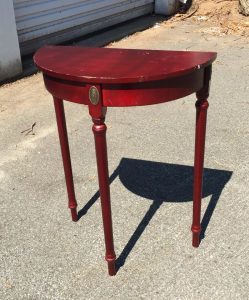 Giving a Little Table a Lot of Personality
After sanding, cleaning and prepping I decided on a custom mixed dark gray color with a hint of blue gray.  Gray is a big hit lately, neutral but not white!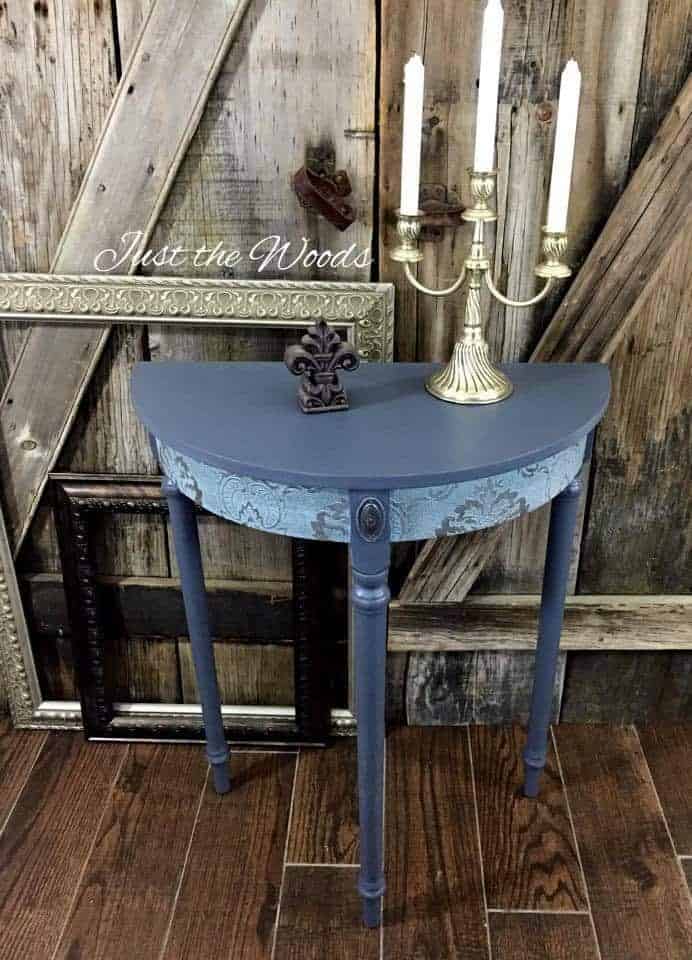 But if you know me, or follow my work you know that I always like to add something to make a piece stand out!  So I went with this gorgeous textured damask print for around the sides and back.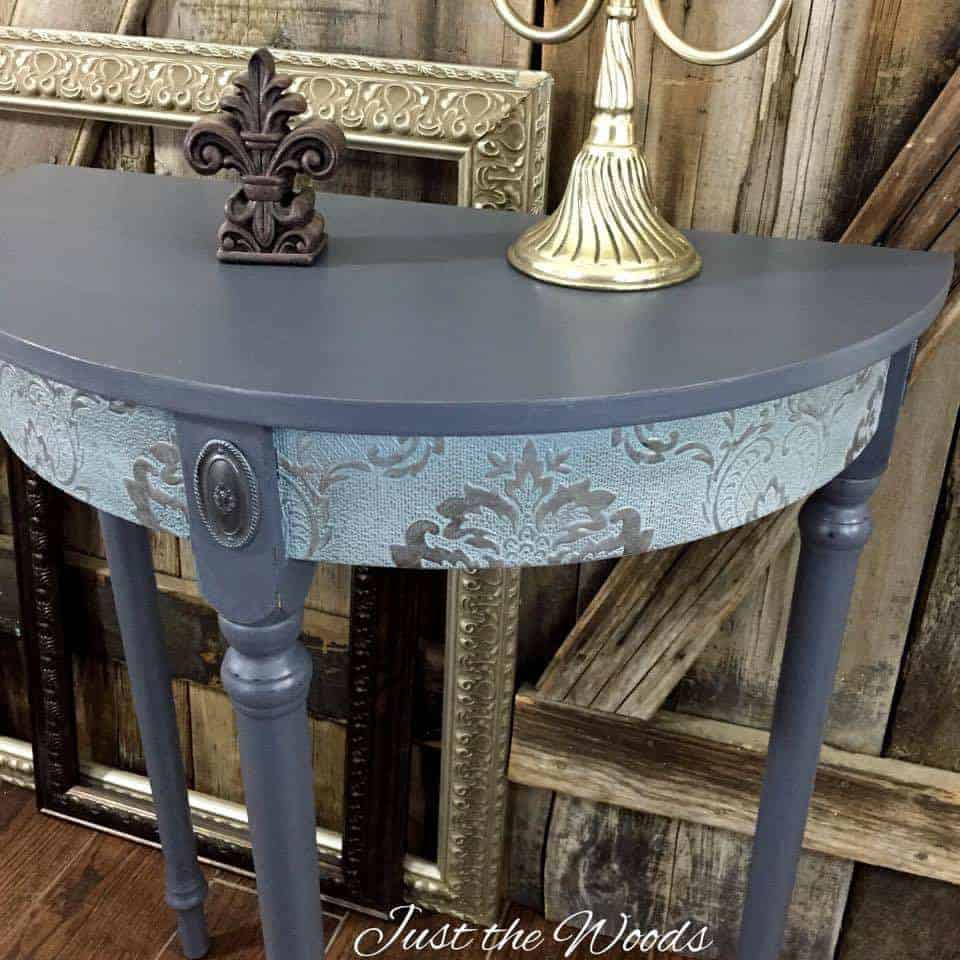 The decorative medallions were changed from gold to dark metallic silver.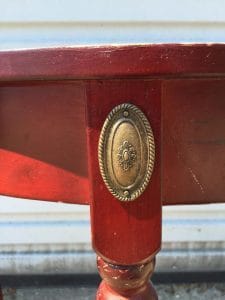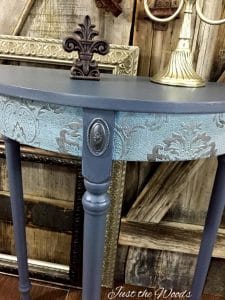 This dainty little table went from basic to elegant…  Simply Sophisticated!