Vintage Lingerie Chest Makeover
This vintage lingerie chest was in very nice shape when I purchased it. I'm sure there are many people who would like it in its original condition and would say "don't paint it" but I beg to differ. By painting it, it becomes that much more unique and instead of appealing to the masses, wherever/whoever they are, it appeals to the one person who will put it in her home. At the end of the day, I think that is the only person who truly matters!
The Before – Unfinished Vintage Lingerie Chest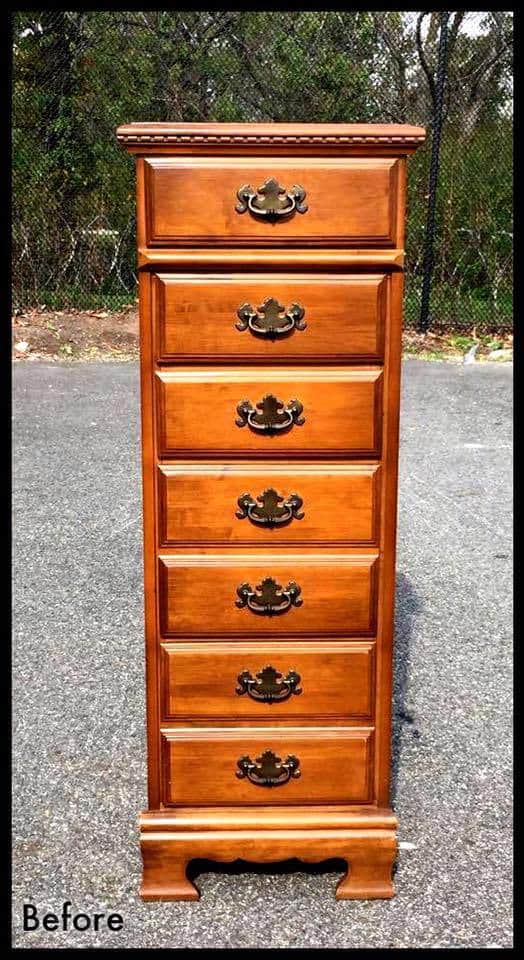 Disclosure: This post contains affiliate links for your convenience. Click here for my full disclosure policy.
Hardware – Replacing Vintage Hardware
In the case of this particular vintage lingerie chest, my lovely customer chose to replace the existing hardware with new brushed pewter paisley cup pulls from D. Lawless Hardware. They always have such a great selection of hardware!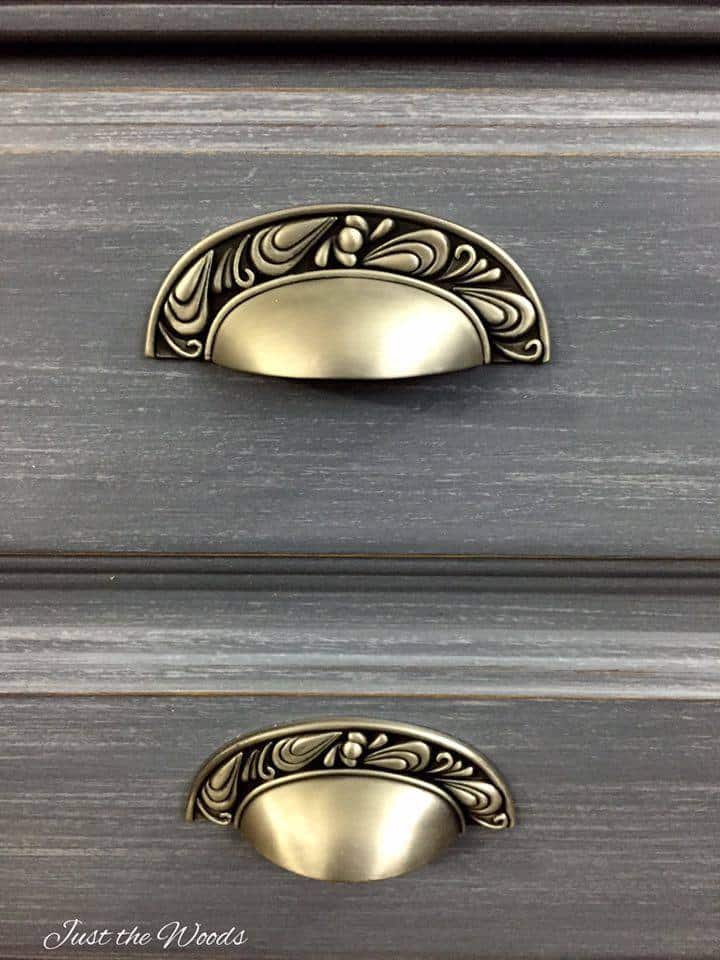 Drawers – Lining Drawers
The chest is a bit deceiving and actually has five drawers rather than the standard seven. The bottom two drawers are extra large double drawers, and all of the drawers have been lined with a removable soft blue-gray wallpaper.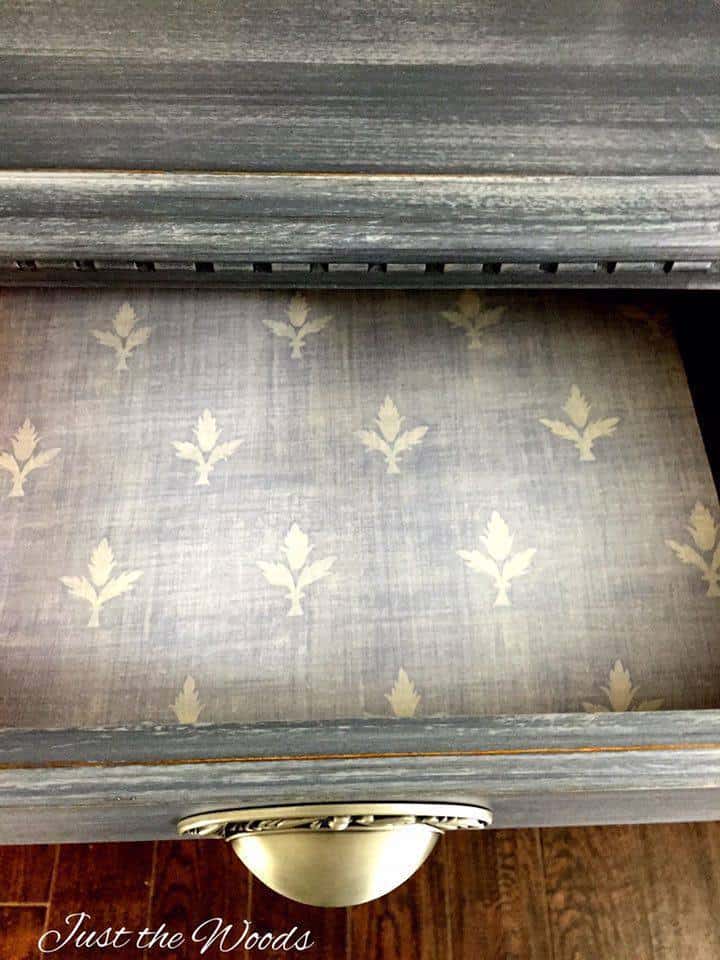 The Result – Painted Vintage Lingerie Chest
The body of this vintage lingerie chest has been hand painted in multiple layers of different shades of gray. The entire chest has been distressed to perfection before being sealed for protection. I promise I wasn't trying to rhyme there. Click here to find this same finish on the Painted Pineapple Pedestal Table. For a more detailed tutorial on this technique check out Dry Brushing Furniture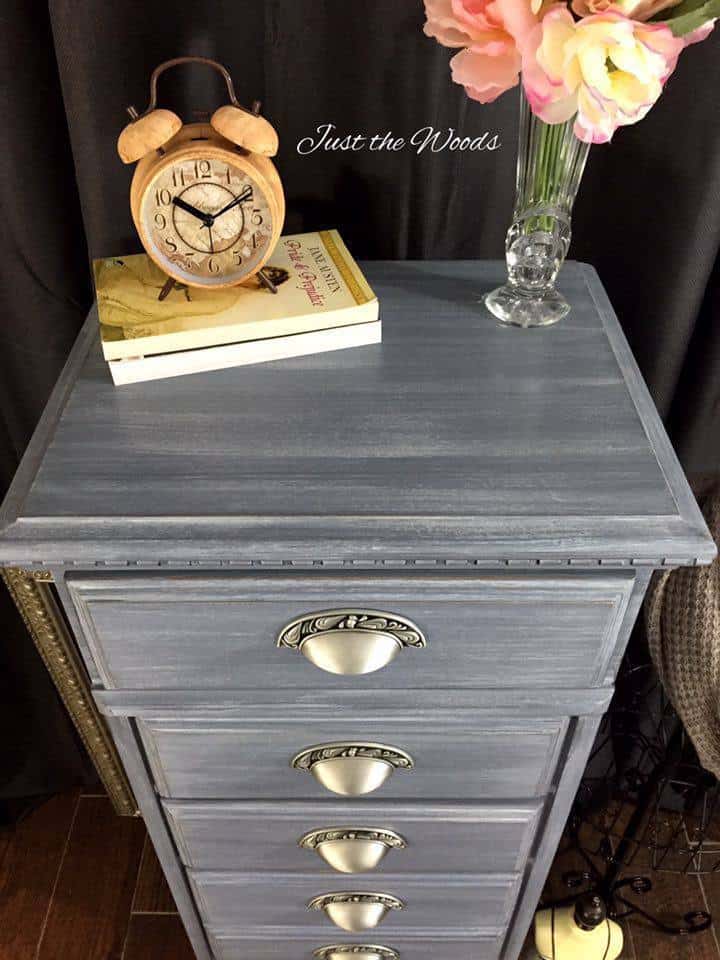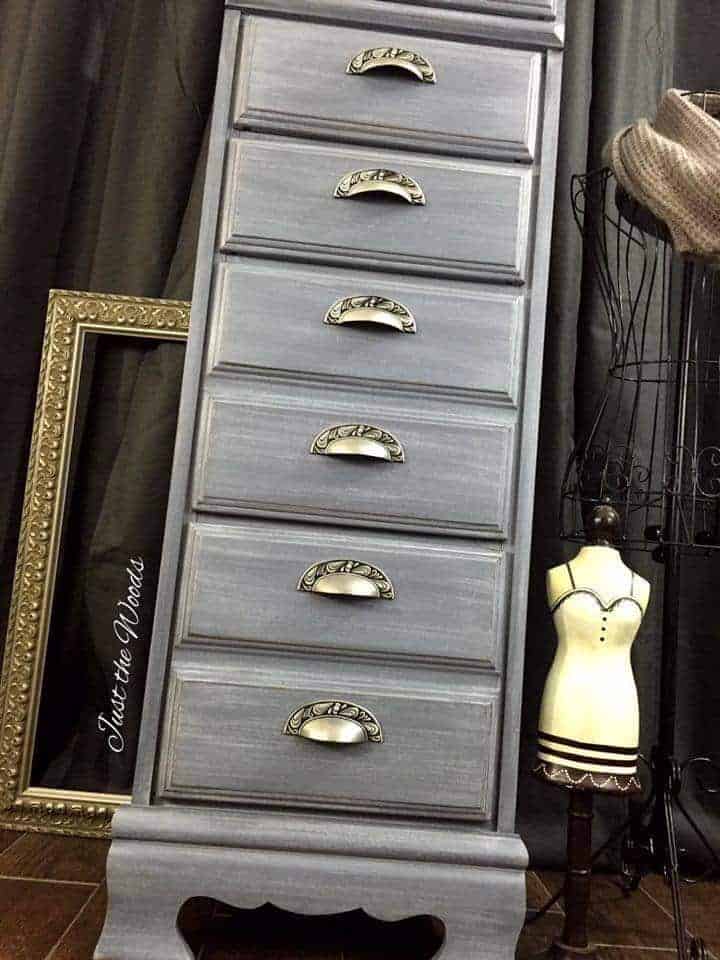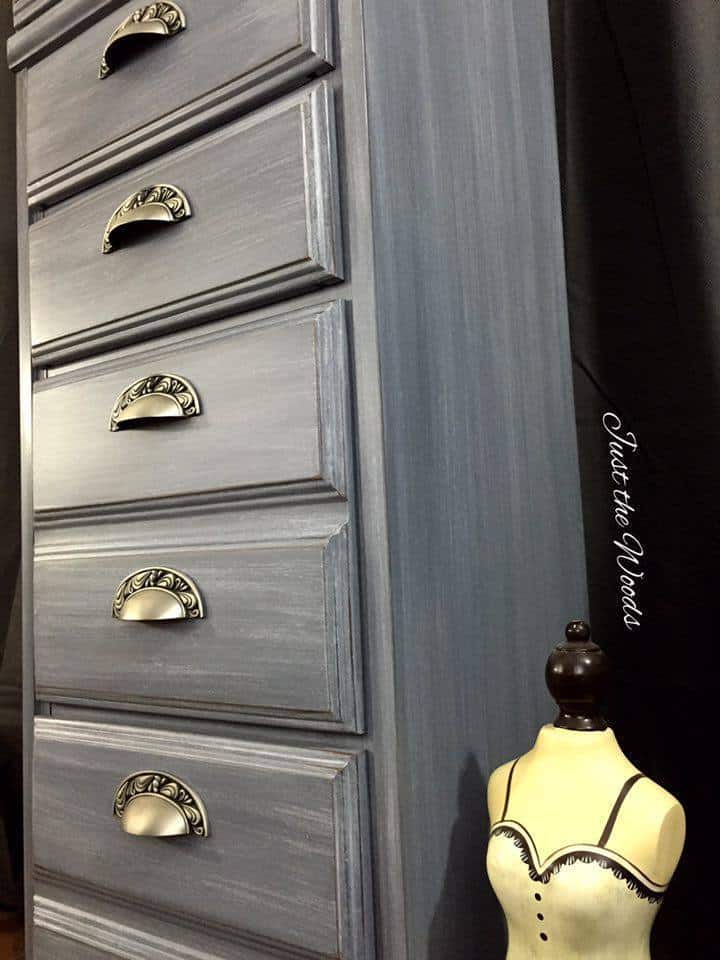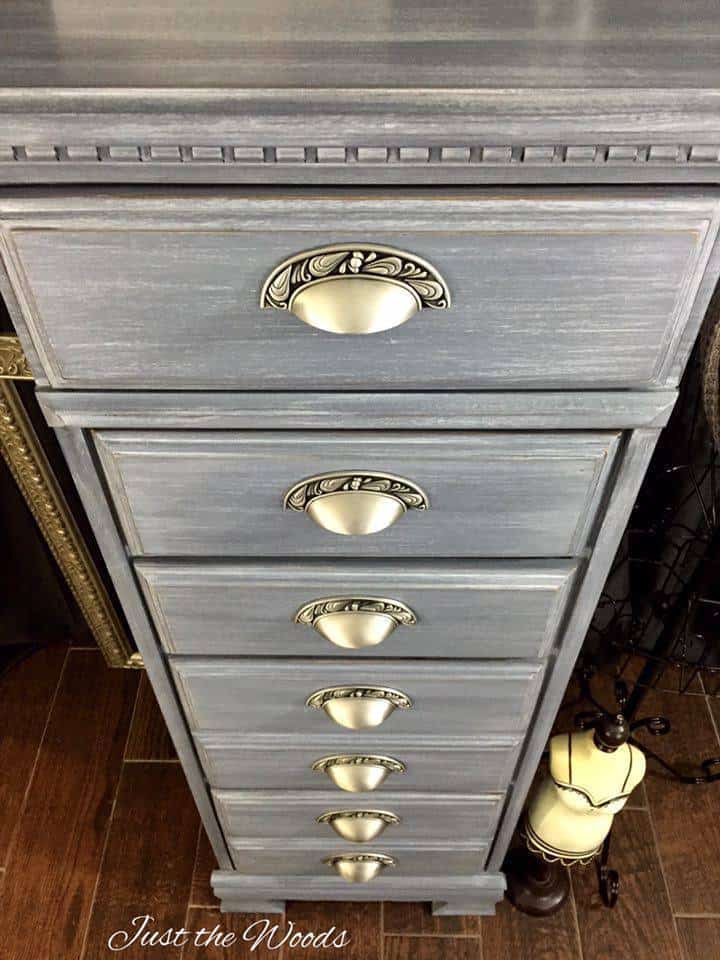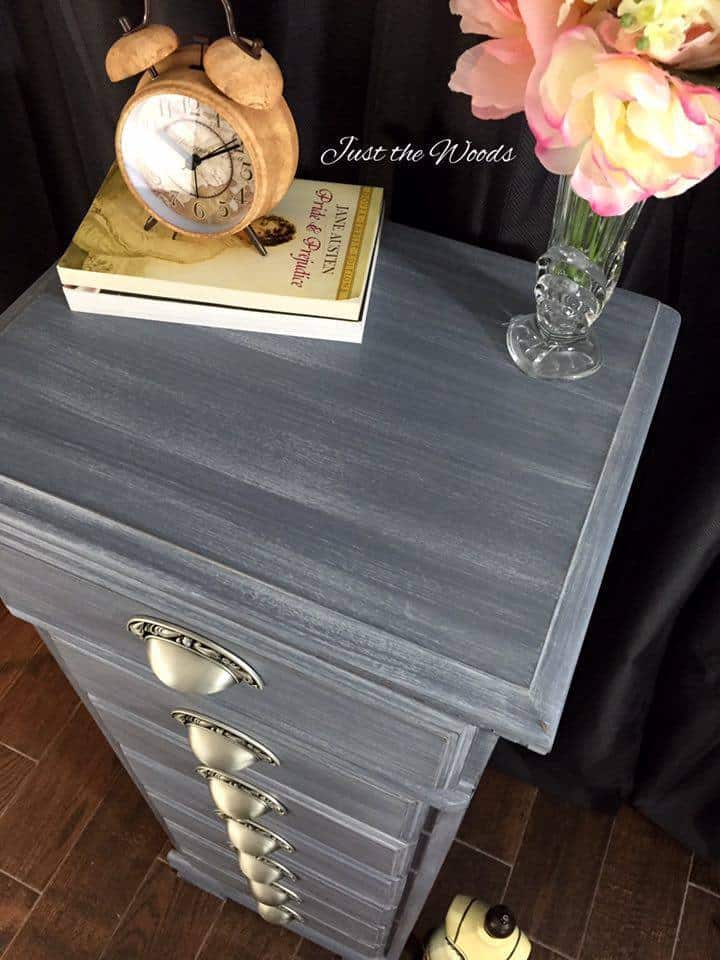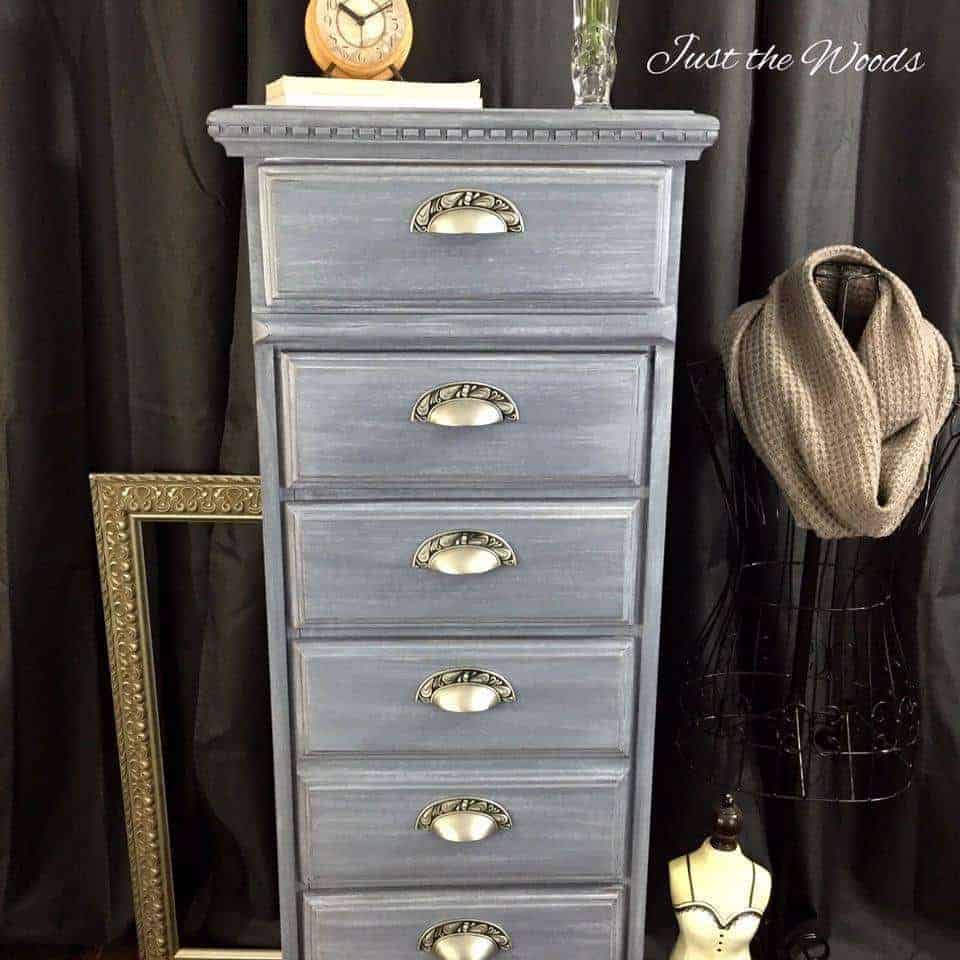 Do you love lingerie chests but prefer something new? Click here for available lingerie chests for sale online: HERE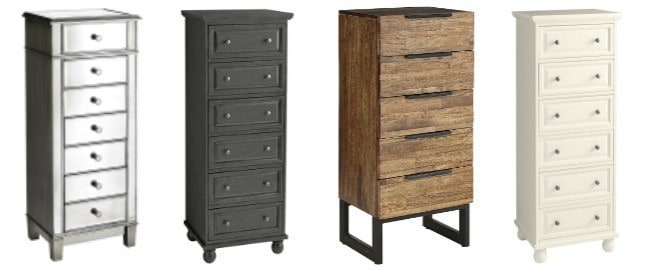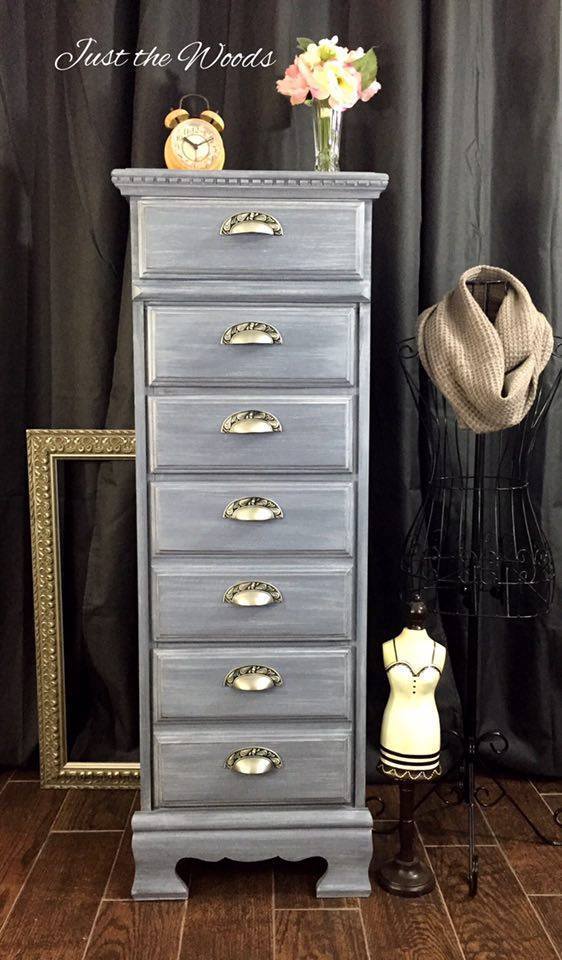 Make sure to keep your nice clothes clean and show off what you love at the same time. These DIY shirts are perfect for any furniture painter, and creative DIYer.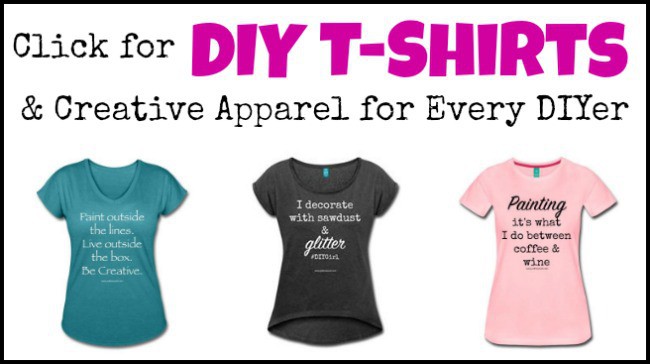 Staging /Decor Items: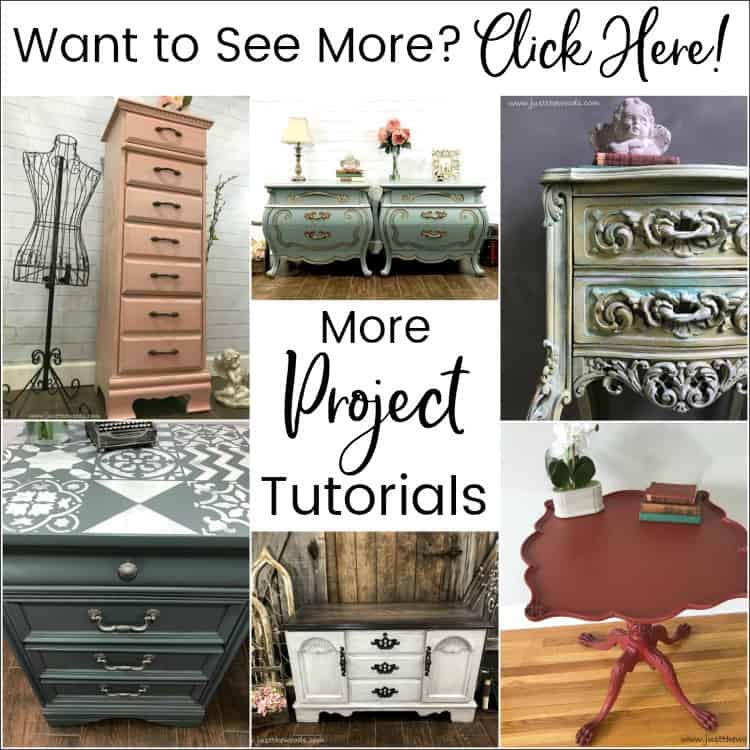 Don't Forget – Follow Just the Woods:
FACEBOOK * INSTAGRAM * PINTEREST
This painted lingerie chest is featured in our fifteen gray painted furniture projects collection. You can check out more gray makeovers HERE.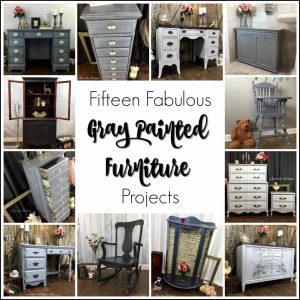 PINTEREST PIN READY TO SHARE