Homemade bath bombs make bathtime even better. This easy homemade bath bomb recipe will walk you through how to make homemade bath bombs for your next relaxing night in. With easy to find bath bomb ingredients you can grab a book, light a candle, sit back, soak it in and relax.
Who loves a relaxing bath? Bathtime doesn't have to be just for babies. Would you like to step up your bathtime relaxation time with some homemade bath bombs? If the answer is yes, do you know how to make homemade bath bombs? If not, then this homemade bath bomb recipe will be a special treat. We can make easy homemade bath bombs with a few easy to get ingredients. You know I love to make my own natural DIY beauty products. I think you will love the aroma of this matcha green tea and vanilla bath bomb recipe.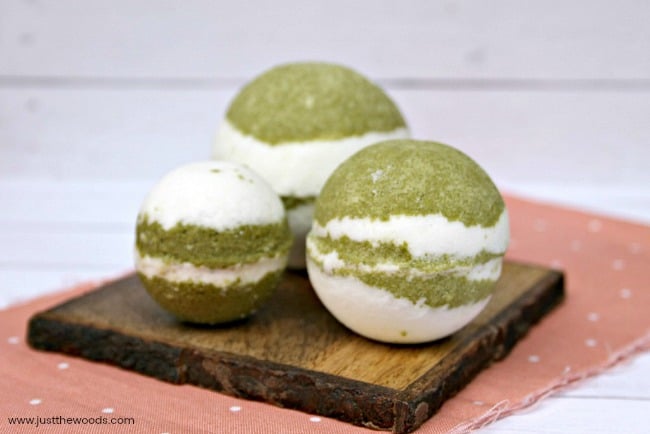 Disclosure: This homemade bath bomb recipe post contains affiliate links for your convenience. Click here for my full disclosure policy. 

Supplies Needed to Make Homemade Bath Bombs
Materials Needed / Source List:
2 cups baking soda
1 cup citric acid
1 cup cornstarch
1/2 cup 

Epsom salts (fine grain works best)

1 tablespoon cream of tartar
1/2 teaspoon vanilla extract
1/4 cup Green Tea Matcha powder
Water
Mixing bowl
Bath bomb molds (

metal molds

) or silicone molds

Find all of my favorite tools and products on my

 Amazon Page here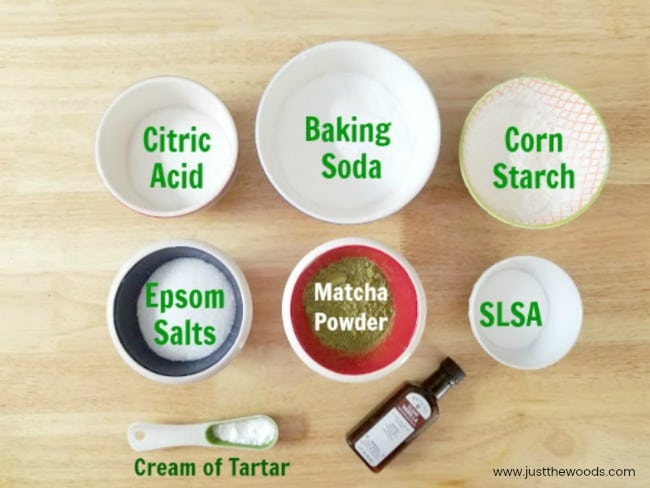 How to Make Green Tea Matcha & Vanilla Homemade Bath Bombs
Directions:
Steps 1-8: In a large mixing bowl combine:
baking soda 
citric acid 
cornstarch 
Epsom salts 
SLSA 
cream of tartar 
vanilla extract
Mix ingredients together. 
Step 9: Evenly divide the dry mixture into two bowls.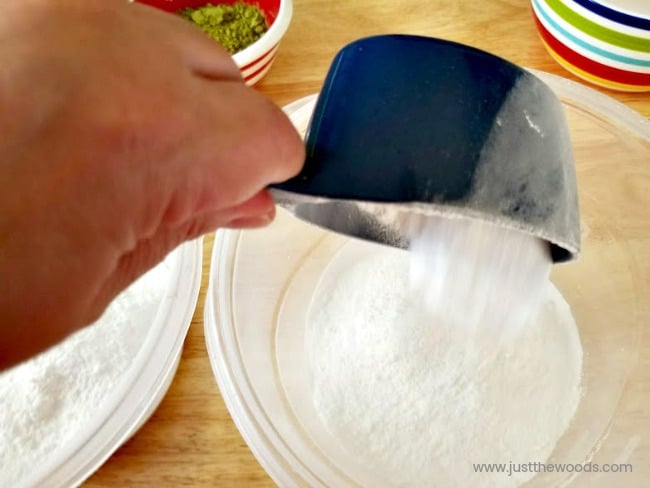 Step 10: Add the green Matcha powder to one bowl.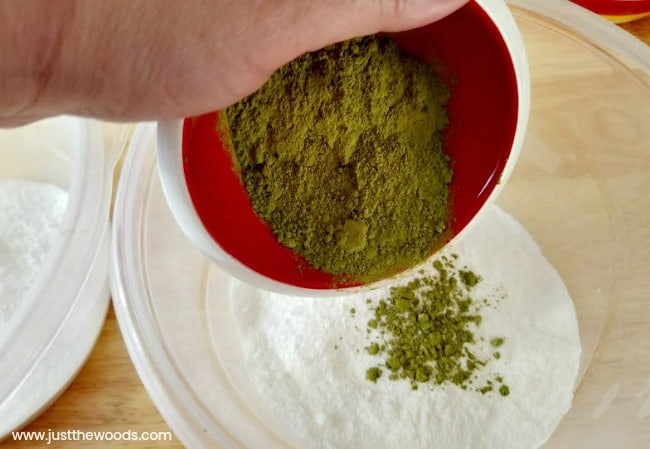 Mix thoroughly. 
Step 11: Add water, 1/2 teaspoon at a time. Make sure to mix after each addition of water until the mixture forms a ball in your hand. Do not add too much water or it will not set properly!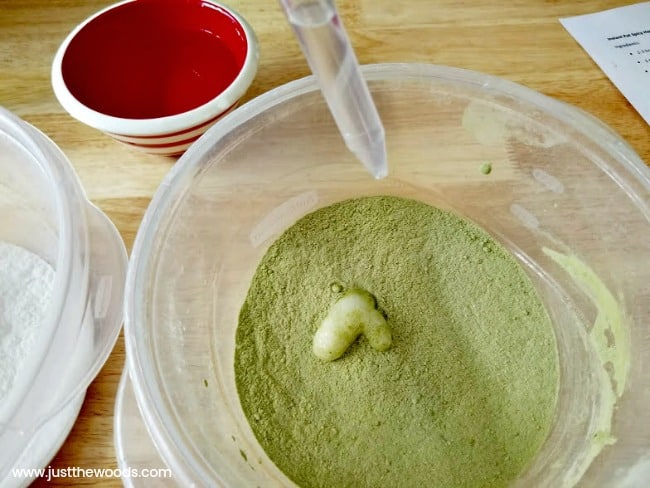 Step 12: Using a small spoon. Add a bit of the green mixture to one side of the bath bomb mold and press down.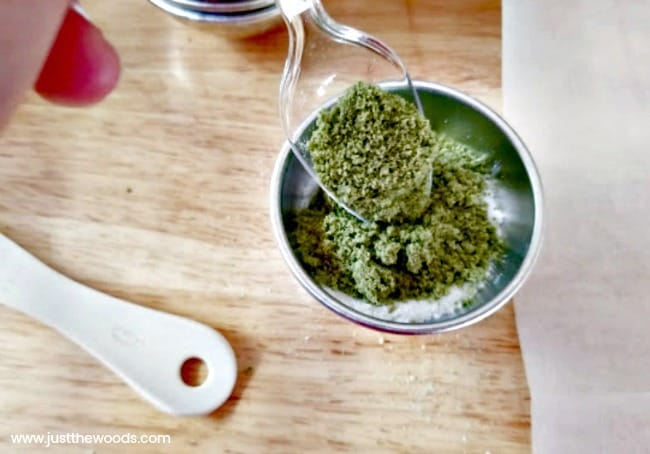 Next, repeat Step 12 with the white mixture, until one side of the mold is a bit over full. Repeat on the other side of the bath bomb mold, but start with the white and then layer the green, etc. Quickly press both sides together and set on a plate.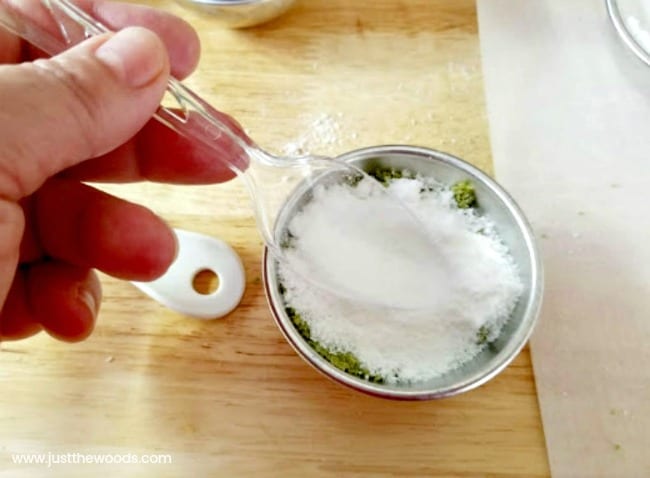 Leave the bath bomb molds overnight to harden. I put mine in the freezer, but this is optional. The next morning, carefully open the bath bomb mold or pop the bombs from your silicone mold. I will tell you now, you are probably going to break a mold or two. After you make homemade bath bombs a few times, it gets easier to get them free. You must twist gently to ease them out. Store in an airtight container until ready to use.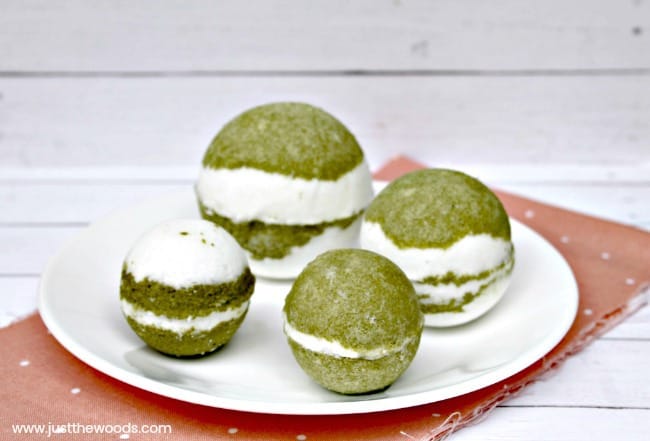 Drop one in the bath when ready to use!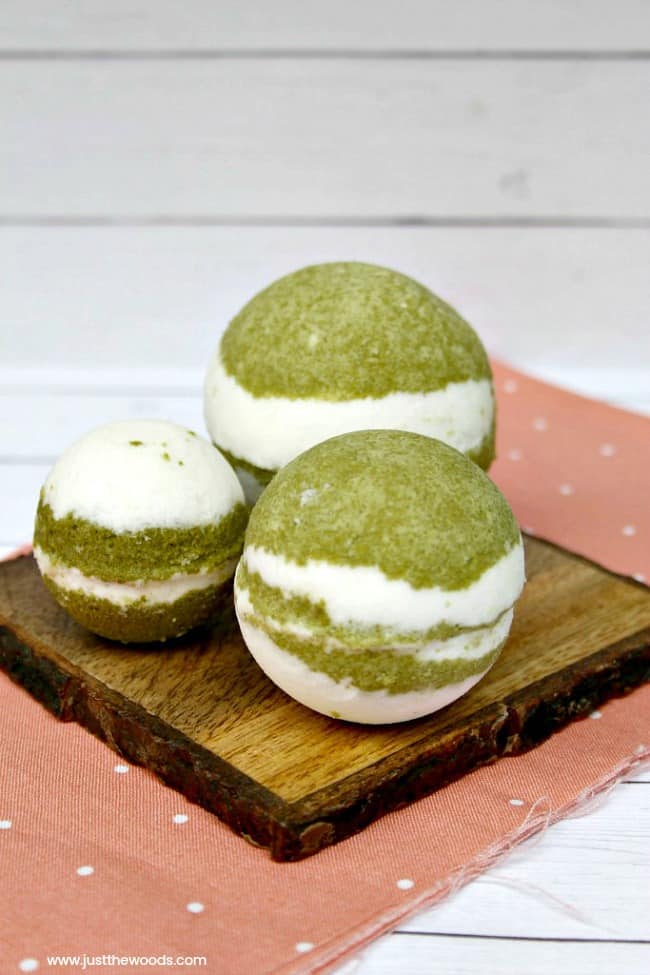 These make great gifts or just keep them all to yourself.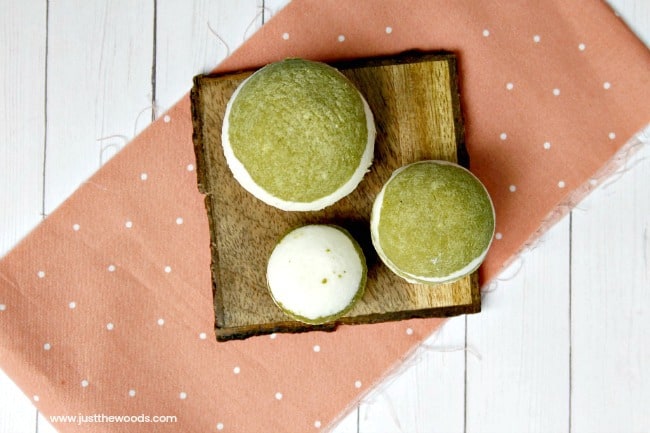 You May Also Like:
If you like this then you may also like more natural DIY posts and recipes here: natural DIY

Love bath bombs but prefer not to make your own bath bombs? I have gathered a few great bath bombs that you can easily order here:
bath bomb gift set found HERE 
handmade bath bomb fizzies found HERE 
vegan bath bomb gift set found HERE 
Don't Forget – Follow Just the Woods and Share this post to Inspire others:
FACEBOOK  *  INSTAGRAM  *  PINTEREST
 Stay connected! For more tips and tricks sign up here :