Bacon wrapped jalapeño poppers are delicious. They make a great appetizer or snack. But did you ever try to make your bacon wrapped jalapeño poppers in the air fryer? In the Ninja Foodi? Don't fret, this cream cheese jalapeño popper recipe is a bit more guilt free since it is gluten free, dairy free and we are using the air fryer.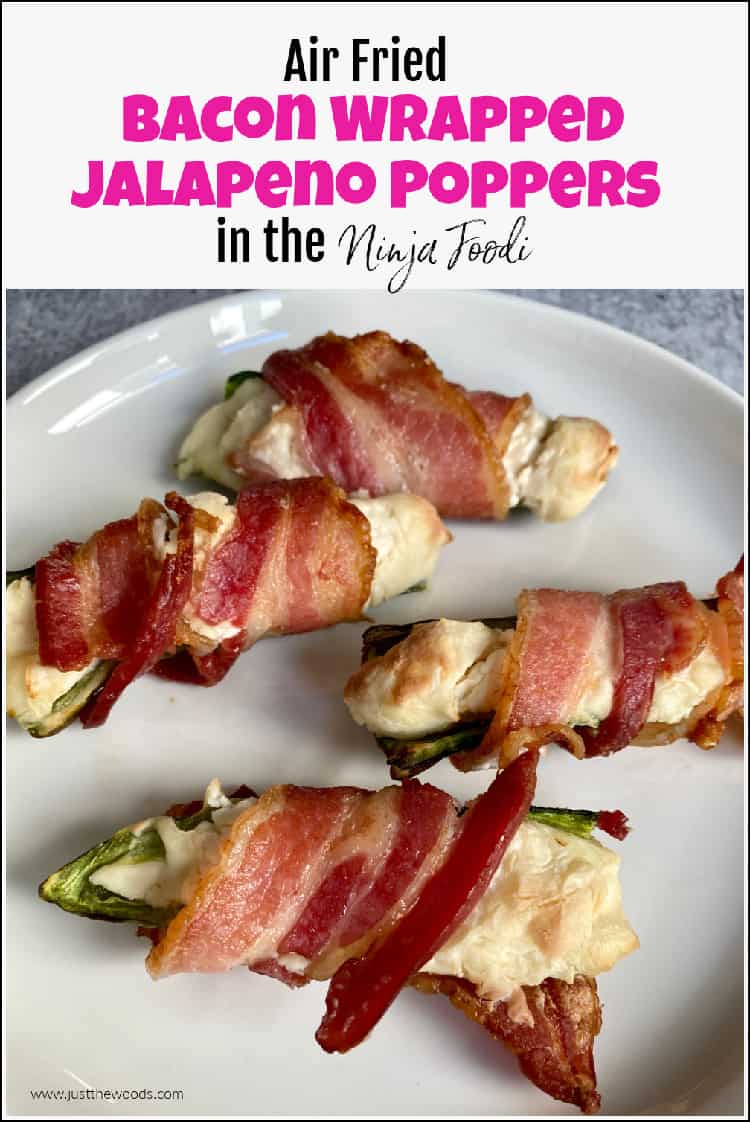 Disclosure: This homemade jalapeno poppers recipe in the Ninja Foodi recipe post contains affiliate links for your convenience. Click here for my full disclosure policy.

Dairy Free Cream Cheese Jalapeño Poppers Recipe (in the Ninja Foodi)
What You Will Need (Full Printable Recipe Available Below)
Ingredients:
8 organic jalapeños
8 slices nitrate free bacon
1 container dairy free cream cheese
toothpicks
Getting Personal
Along with eating clean and trying to keep my family eating healthy I also see a nutritionist. To make a long story short he runs a full blood panel and can see where my body is lacking things or has an abundance etc. Then we take this info and use food as a sort of medicine to address any issues. For example, my thyroid is a mess, my glutamine is extremely low, and my hormones are a mess. To keep it simple, my current diet now includes more cashews and less almonds. More pork, and less chicken. I've learned that zucchini and squash are loaded with glutamine, which is why you may find many zucchini recipes on my site. I also love to use my Ninja Foodi, because it simply makes things a bit easier.
Clean Eating Basic
I like to mention that this is a clean eating recipe because I am all about eating healthy and clean eating. If you are new to a clean eating way of life then you need to check out Everything You Need to Know about a Clean Eating Diet. You can also see how I lost 50 lbs and am keeping it off by following a clean eating diet here: How I Lost 50 Lbs Clean Eating. I tend to try different things and mix different flavors to keep meals healthy and tasty. Personally, I find the the quality of your ingredients are just as important as the ingredients themself.
How to Make the Best Jalapeño Poppers
Ingredients:
As always, let's start by gathering our ingredients. When choosing veggies I always aim for organic. The same goes for herbs and spices. In the case of this bacon wrapped jalapeño popper recipe we will be using organic jalapeños and nitrate free bacon with no sugar added.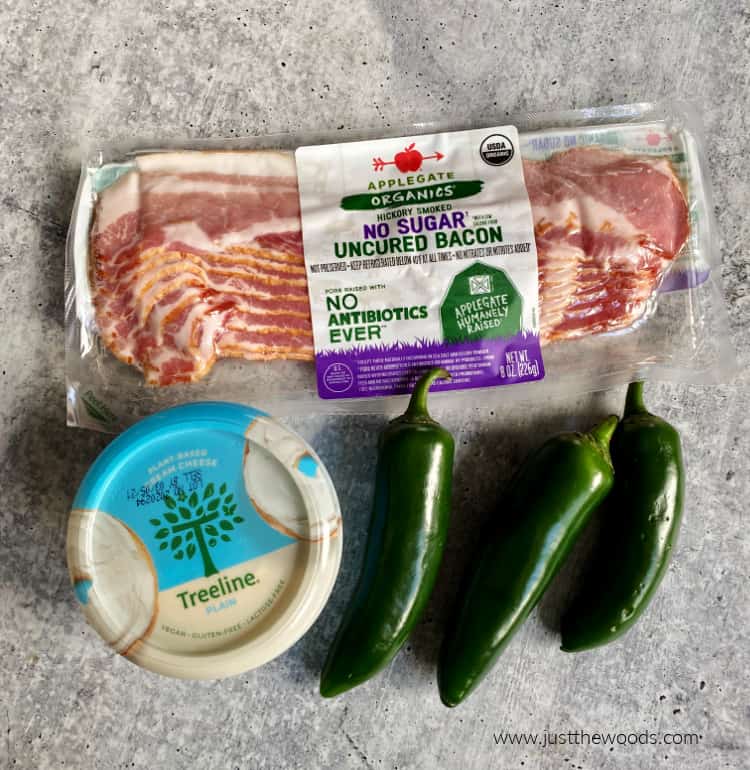 When it comes to the cream cheese, we are using dairy free cream cheese. This is a cashew based cream cheese and tastes great.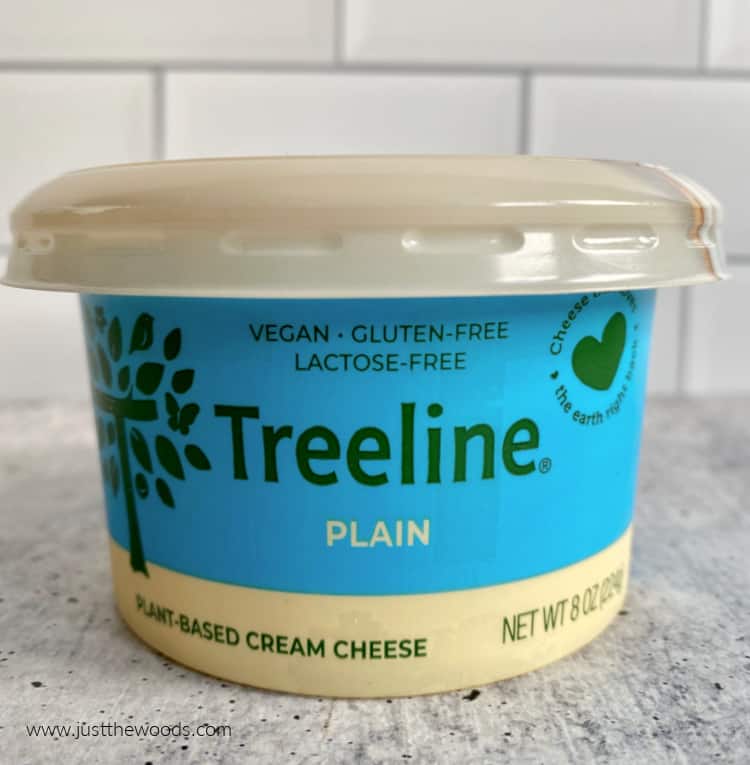 If you can't find cashew cream cheese, go ahead and use any plant based cream cheese of your choice. This almond milk based cream cheese is another favorite.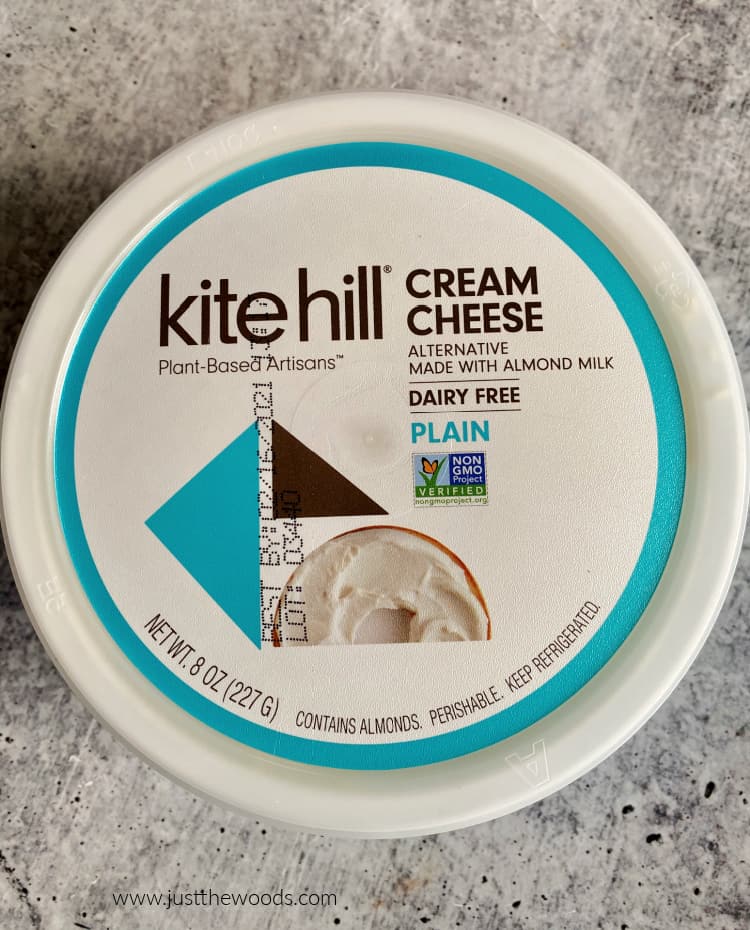 Preparing Your Bacon Wrapped Jalapeños with Cream Cheese for the Ninja Foodi
First, clean and cut your jalapeños in half and remove the seeds and vein.
Cut each of the bacon slices in half.
Fill each jalapeño half with your dairy free cream cheese.
Wrap your stuffed jalapeños with bacon. A half of slice of bacon should be plenty for each stuffed jalapeño half.
It's a good idea to use a toothpick to keep the bacon in place, as it will shrink as it cooks.
Place the bacon wrapped stuffed jalapeños on the rack for the Ninja Food.
Making Air Fried Bacon Wrapped Jalapeño Poppers in the Ninja Foodi
Place the rack with the jalapeño poppers in the Foodi. Select the air crisp setting for 390 degrees, and 15 minutes.
Healthy Stuffed Jalapeños
Your bacon wrapped stuffed jalapeños are ready to serve and enjoy.
If you don't have a Ninja Foodi or an air fryer you can just as easily cook your jalapeño poppers in the oven at 350 degrees for approximately 30 minutes for similar results.
Ninja Foodie Recipes
If you have a Ninja Foodi and are looking for a few more clean eating, gluten free recipes you can find them here: Ninja Foodi recipes. But if you haven't gotten a foodi just yet you can get one online here: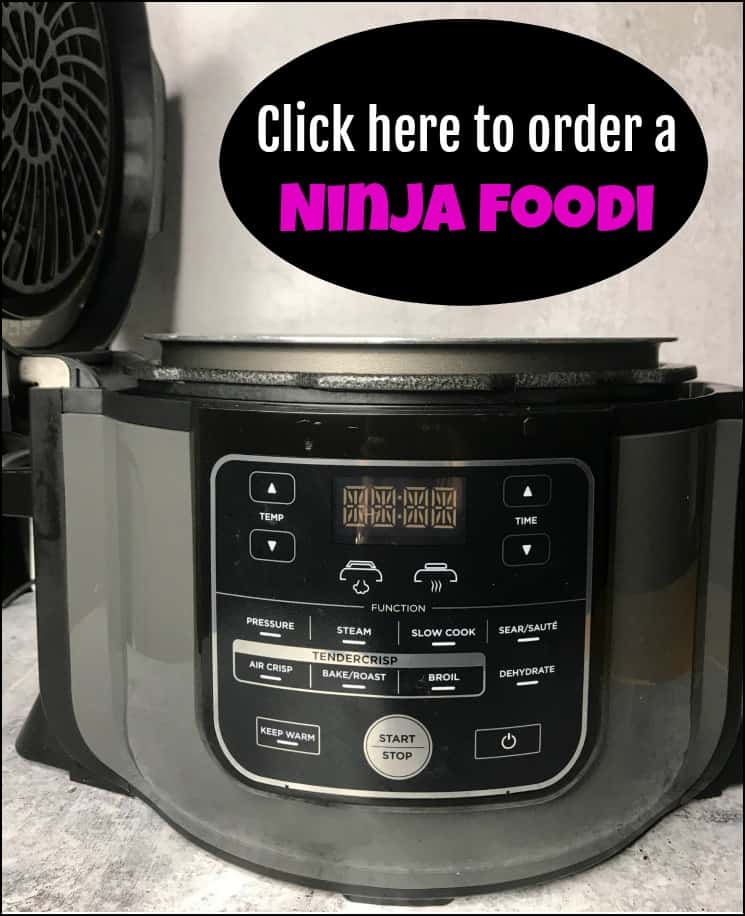 Printable Recipe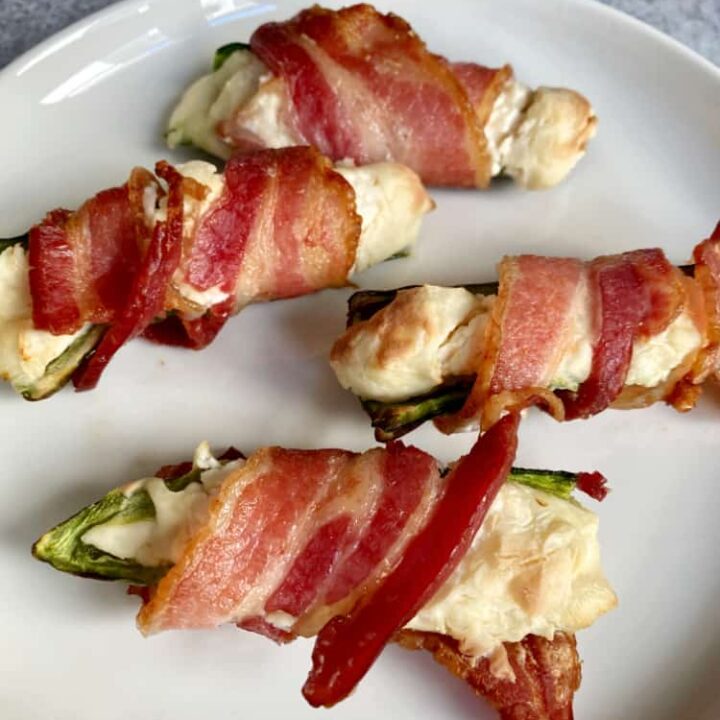 Air Fried Bacon Wrapped Jalapeno Poppers in the Ninja Foodi
Homemade bacon wrapped jalapeno poppers made with dairy free cream cheese in the Ninja Food air fryer. These healthy jalapeno poppers make the perfect appetizer or afternoon snack.
Ingredients
8 organic jalapeños
8 slices nitrate free bacon
1 container dairy free cream cheese
toothpicks
Ninja Foodi
Instructions
Clean the jalapenos and cut in half. Remove the seeds and vein
Cut each slice of bacon in half
Fill each jalapeno half with cream cheese
Using a half of slice of bacon wrap each jalapeno half and secure with a toothpick
Place bacon wrapped jalapeno poppers on the rack and into the Ninja Foodi
Select air crisp, 390 and 15 minutes, and start.
When finished serve and enjoy
Recommended Products
As an Amazon Associate and member of other affiliate programs, I earn from qualifying purchases.
Nutrition Information:
Yield:

16
Serving Size:

2
Amount Per Serving:
Calories:

117
Total Fat:

8.4g
Saturated Fat:

2.2g
Trans Fat:

0g
Unsaturated Fat:

1g
Cholesterol:

5mg
Sodium:

216mg
Carbohydrates:

4.3g
Fiber:

.8g
Sugar:

1.2g
Protein:

6.5g
nutritional values are estimates and may vary depending on products/ingredients used.
For more healthy clean eating recipes make sure to follow my clean eating Pinterest board here:
Clean Eating
.


Don't Forget – Follow Just the Woods and Share this post to Inspire others:
FACEBOOK * INSTAGRAM * PINTEREST * RECIPES