If you are looking for a delicious kale side dish then this will not disappoint. This particular kale recipe is a slight alteration of my mothers German spinach recipe. In my mind kale and spinach are interchangeable, because they are both healthy, leafy greens that shrink down drastically when cooked.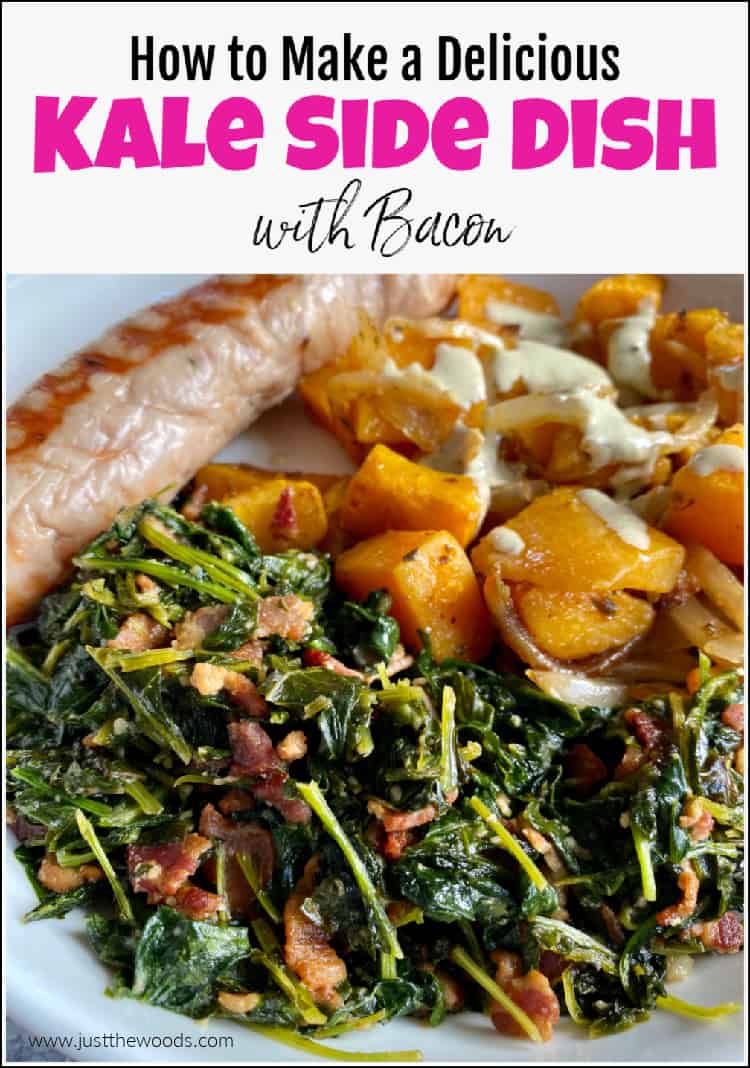 Disclosure: This healthy easy kale side dish post contains affiliate links for your convenience. Click here for my full disclosure policy.

Easy Kale Side Dish with Bacon Recipe
What You Will Need (Full Printable Recipe Available Below)
Ingredients:
8 oz baby kale, chopped
4 slices nitrate free bacon
1 Tbsp cashew flour
Getting Personal
Along with eating clean and trying to keep my family eating healthy I also see a nutritionist. To make a long story short he runs a full blood panel and can see where my body is lacking things or has an abundance etc. Then we take this info and use food as a sort of medicine to address any issues. For example, my thyroid was a mess, we found multiple nodules (benign), my glutamine has always been low, and my hormones are not where I'd like them to be. To keep it simple, my current diet now includes more cashews and less almonds (but not no almonds). More pork, and less chicken. No wheat, gluten, dairy, soy or refined sugars. By doing this, I am able to keep myself off of medications and fuel my body properly with a healthy diet and lifestyle.
Clean Eating Basic
I like to mention that this is a clean eating recipe because I am all about eating healthy and clean eating. If you are new to a clean eating way of life then you need to check out Everything You Need to Know about a Clean Eating Diet. You can also see how I lost 50 lbs and am keeping it off by following a clean eating diet here: How I Lost 50 Lbs Clean Eating. I tend to try different things and mix different flavors to keep meals healthy and tasty. Personally, I find the the quality of your ingredients are just as important as the ingredients themself.
How to Make the Best Kale Recipe Ever
Ingredients:
As always, let's start by gathering our ingredients. When choosing veggies I always aim for organic. The same goes for herbs and spices. In the case of this sautéed kale and bacon recipe we will be using organic baby kale and nitrate free bacon with no sugar added.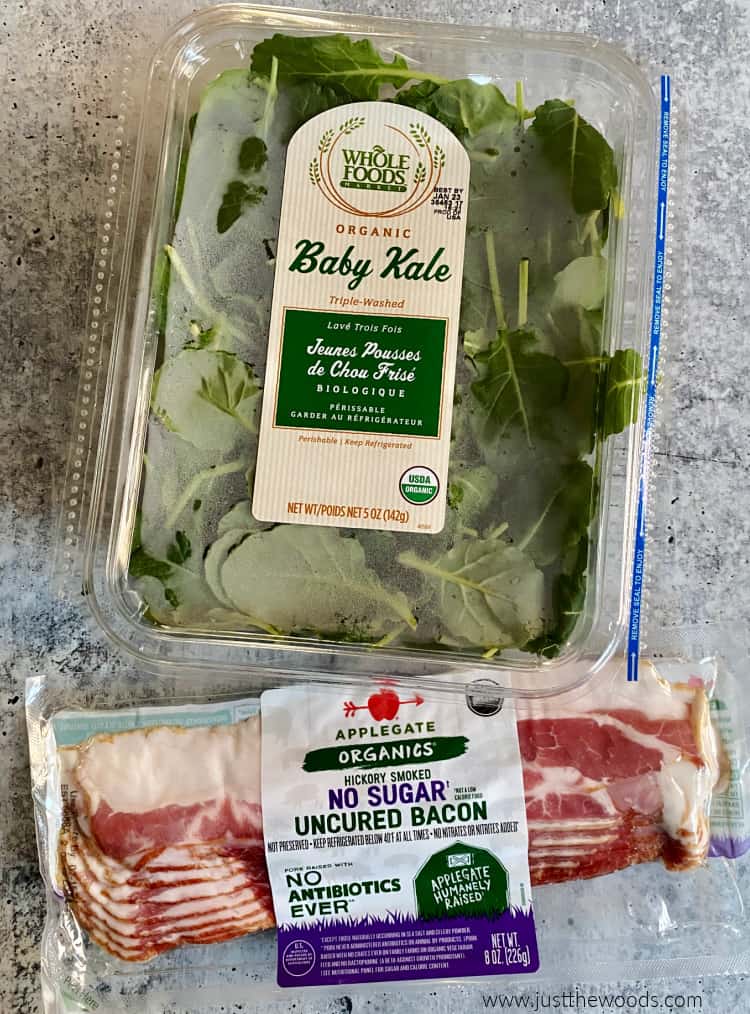 The first step in making this delicious kale side dish is to cut the bacon and then heat over medium heat on the stove.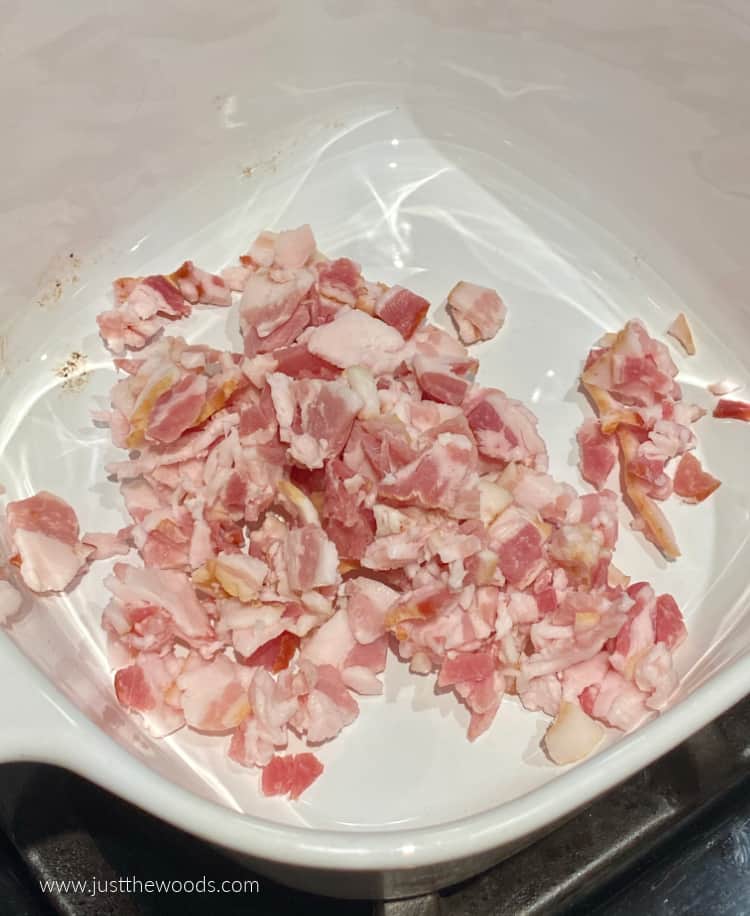 Cook the bacon long enough to render the fat and allow the bacon bits to cook and start to brown. Make sure to stir as the bacon cooks so that it doesn't stick.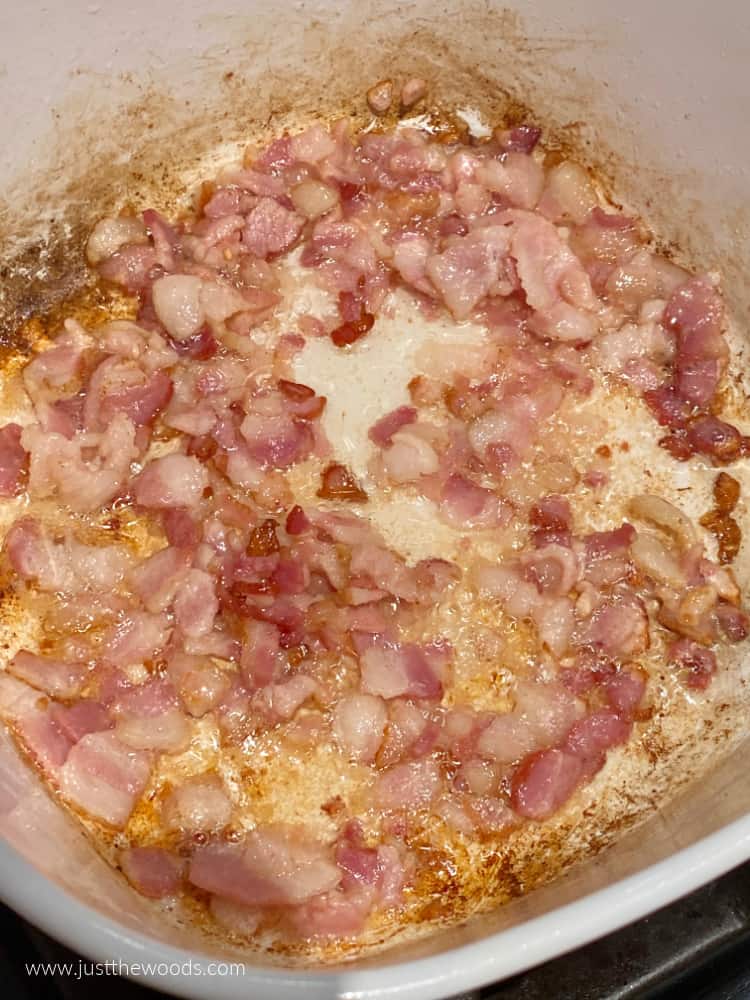 Next, add the baby kale to the bacon. Stir and mix the kale in with the bacon until it withers and softens.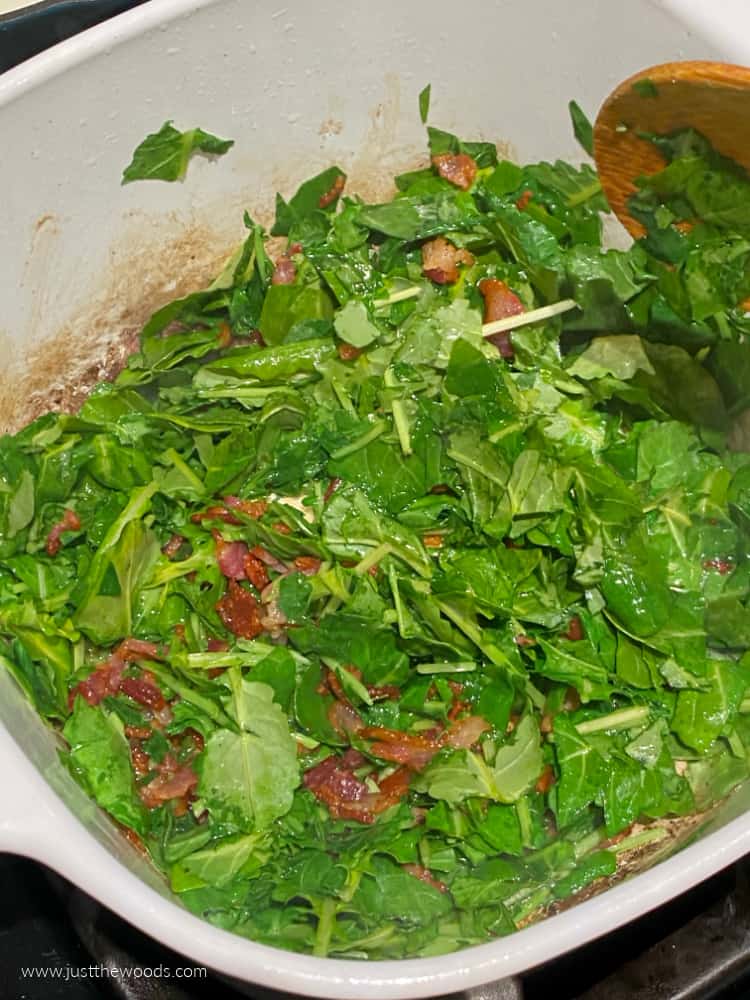 Lastly, add the cashew flour and mix to combine.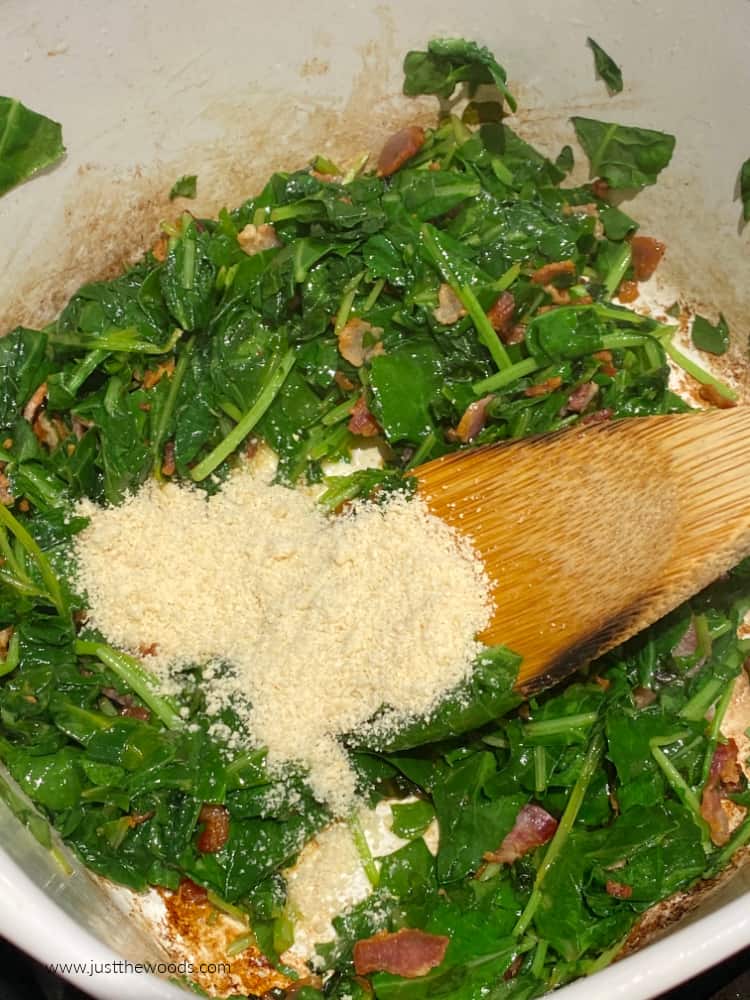 Delicious Baby Kale Recipe with Bacon
If you have ever had these questions when it comes to kale:
how to make kale taste good : add bacon!
what is the best way to cook kale: add bacon!
what to do with kale: add bacon!
Who knew a little tweak to my mothers, and her mothers spinach recipe would make a delicious kale recipe! This kale side dish pairs well to just about anything, and is the best kale recipe I have discovered so far. For example, it goes great with air fried turkey sausage and savory oven roasted butternut squash.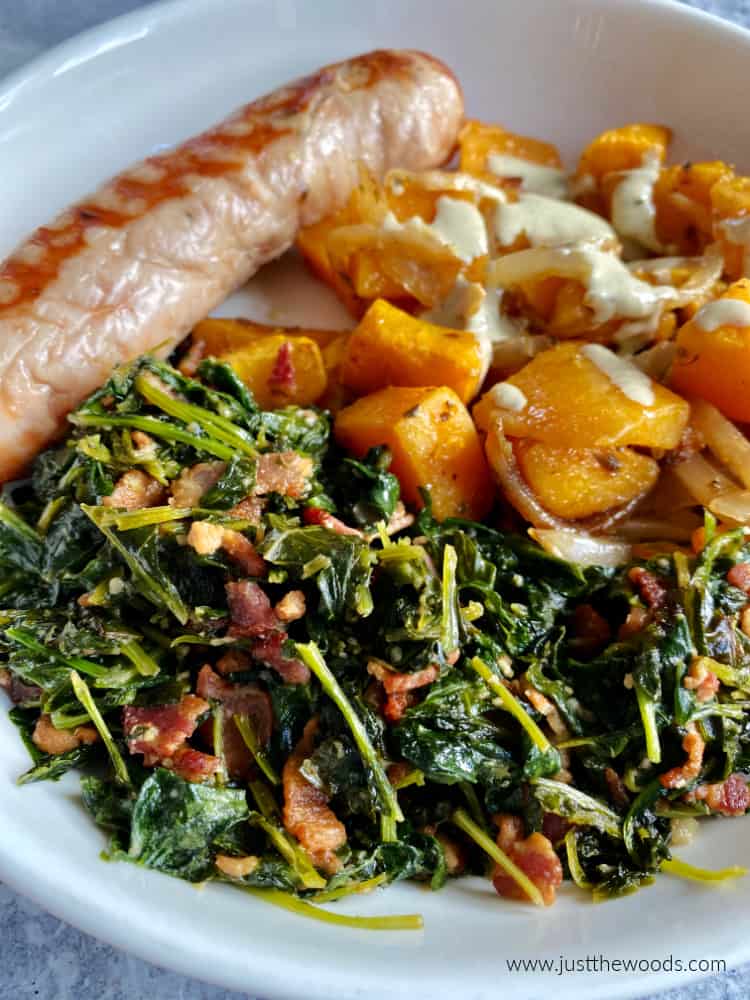 This tasty kale side dish also goes great with my Ninja Foodi air fried steak.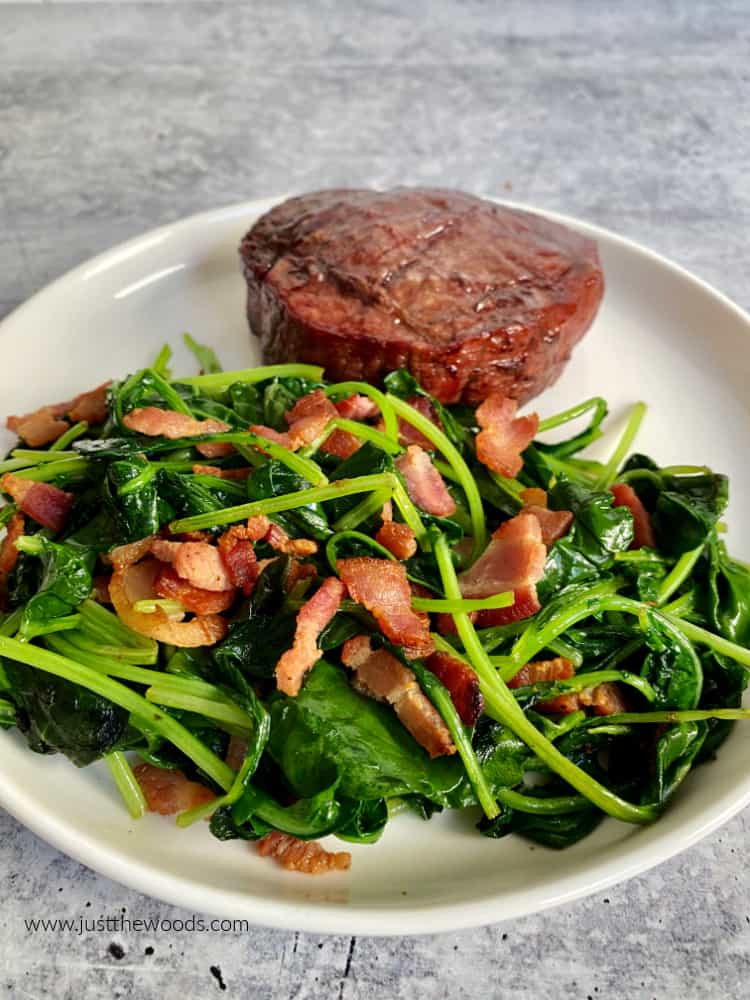 Printable Recipe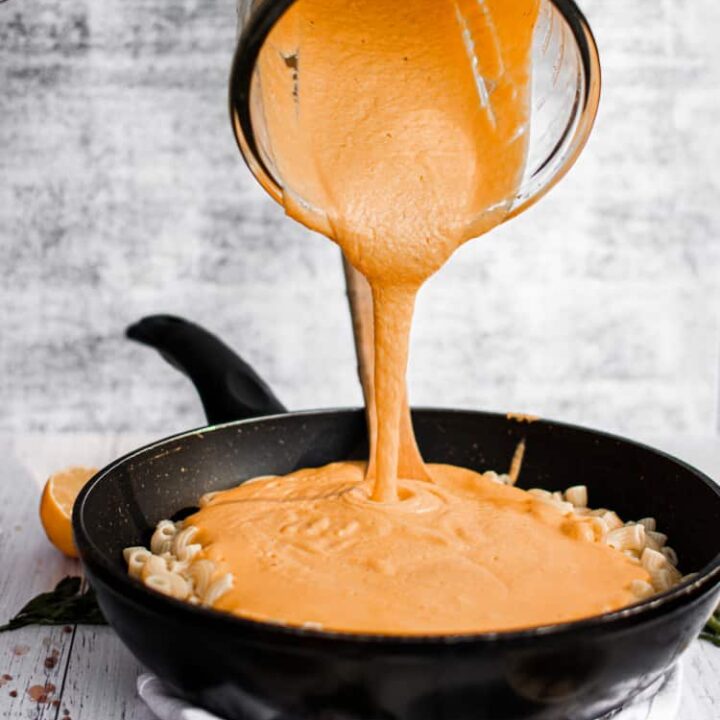 How to Make Vegan Macaroni and Cheese with Cashew Cheese Sauce
This delicious vegan macaroni and cheese recipe is gluten free and dairy free. It is made with a tasty cashew cheese sauce and pumpkin puree.
Ingredients
2 cups organic pumpkin puree
1/2 cup raw cashews, soaked in cool water overnight or for 1 hour in boiling water
1/4 cup nutritional yeast 
1 teaspoon mustard 
1 teaspoon onion powder 
1/2 teaspoon smoked paprika 
1/4 teaspoon nutmeg 
1 ½ teaspoons sea salt
Freshly cracked black pepper to taste
2 tablespoons fresh lemon juice
1 cup of coconut milk
10 ounces of gluten free pasta of your choice.
Instructions
Bring a large saucepan of water to a boil. Cook the pasta according to the directions on the box until al dente (not quite finished, still slightly hard).
Drain the pasta and set aside.
Next, drain the cashews that have been soaking and add them to a high-powered blender.
Add the pumpkin, nutritional yeast, mustard powder, garlic powder, onion powder, paprika, nutmeg, salt, black pepper to taste, lemon juice, and coconut milk.
Blend for 1-2 minutes until the cashew cheese sauce is completely smooth and creamy. Taste and adjust seasonings to your liking, (ie, add more salt as needed).
To finish your vegan macaroni and cheese recipe, return the cooked and drained pasta back to the saucepan and add the cashew cheese sauce.
Heat over medium heat until the sauce is well combined with the pasta and warmed through. Season the dairy free mac and cheese to taste, if needed.
Notes
Swaps and alternatives:
If you can't find pumpkin puree you can also used pureed butternut squash
You may use cashew butter if you don't have whole cashews, or forget to soak the cashews.
Instead of coconut milk, you can also use a nut milk of choice. Sometimes I use cashew milk, which I also made myself.  
For the pasta, if you don't use thrive market, or can't find the veggie pasta you can also use chickpea pasta or lentil pasta for this gluten free macaroni and cheese recipe. 
Nutrition Information:
Yield:

4
Serving Size:

1
Amount Per Serving:
Calories:

367
Total Fat:

21g
Saturated Fat:

12g
Trans Fat:

0g
Unsaturated Fat:

7g
Cholesterol:

0mg
Sodium:

834mg
Carbohydrates:

41g
Fiber:

10g
Sugar:

5g
Protein:

11g
nutritional values are estimates and may vary depending on products/ingredients used.
For more healthy clean eating recipes make sure to follow my clean eating Pinterest board here:
Clean Eating
.