Mason jar crafts are some of the easiest and most versatile DIY you can do. And, even though they've been around for more than 150 years, mason jars are now more popular than ever. One of the main reasons is they are used for much more than storage, in fact, they make great decor items and are highly customizable.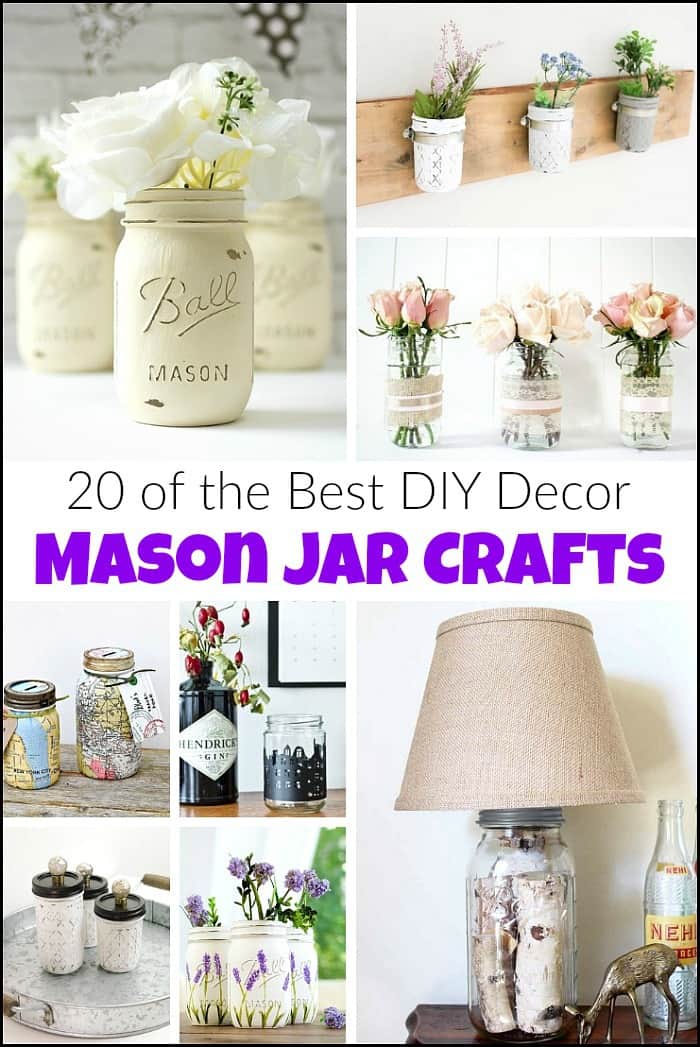 Disclosure: This mason jar crafts post contains affiliate links for your convenience. Click here for my full disclosure policy.

Amazing Mason Jar Craft Ideas
I've always loved mason jar crafts and how creative they allow you to be. Personally, I use mason jars in the kitchen more than anything. They are great for storing grains like quinoa, lentils, buckwheat, and millet.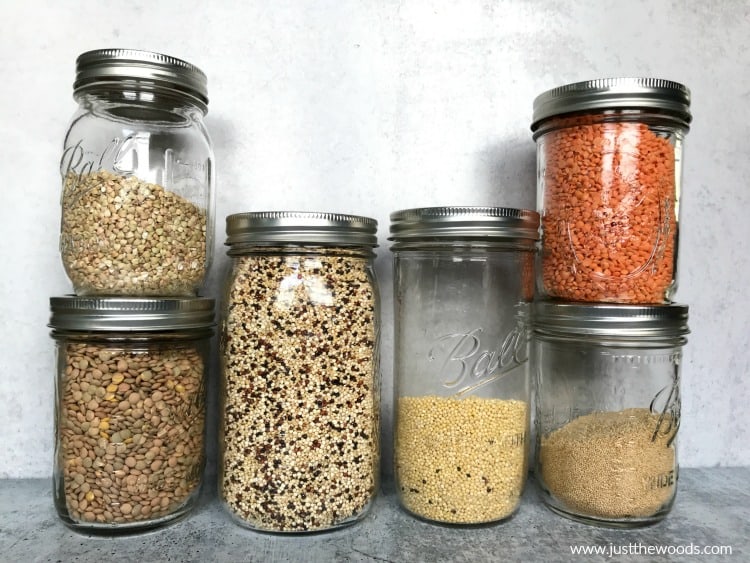 We also use mason jars as drinking glasses because, why not? The ring portion of mason jar lids work great for making poached eggs. See what I mean? DIY crafts or simply daily use – they are so versatile! Today I'm sharing some of my favorite mason jar craft ideas and projects with you. From gorgeous vases to planters, lamps and even soap dispensers, these DIY mason jar crafts make fun activities and budget-friendly decor anyone can afford. Each easy mason jar craft tutorial can be seen in full by clicking the box, you will then be redirected to the new post. Enjoy!
Let me know which one is your favorite and if you've ever made any mason jar crafts before, I'd love to hear about that as well!
20+ Creative DIY Decor Mason Jar Crafts
A collection of DIY mason jar craft ideas including mason jar planters, easy mason jar soap dispensers, mason jar lamps and more. These easy mason jar crafts will make your next DIY project fun and affordable
Ready to Get Started?
Do you have a mason jar craft idea in mind and need paint? If you have a project in mind and are looking for the great paint colors then make sure to check out these furniture and craft paint options online HERE.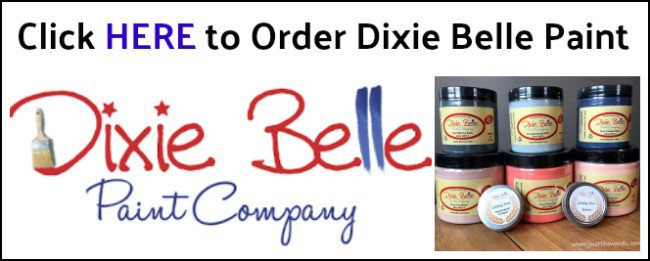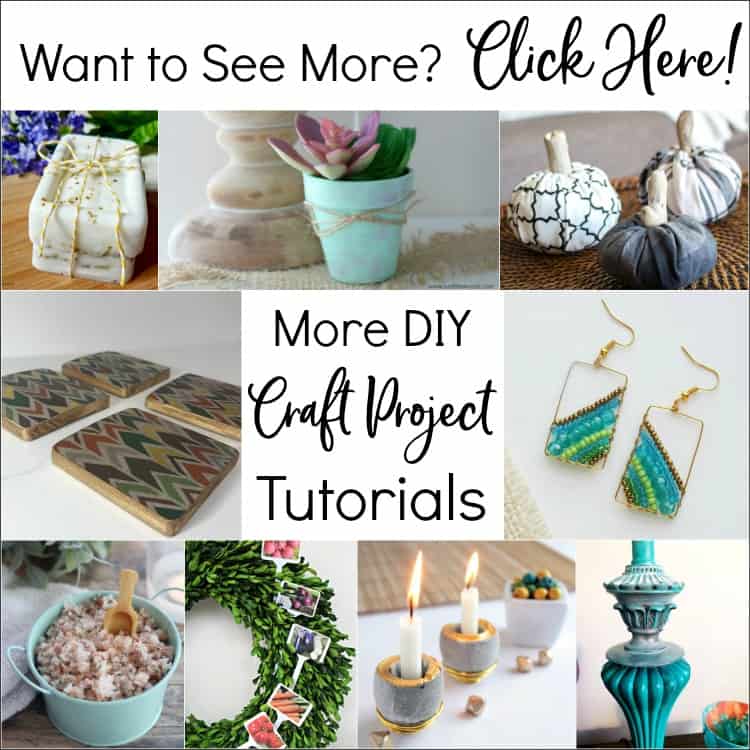 Don't Forget – Follow Just the Woods and Share this post to Inspire others:
FACEBOOK * INSTAGRAM * PINTEREST

Stay connected! For more tips and tricks sign up here :