Paint French provincial chest of drawers hand painted in pink and off-white with antique glaze creating a pink and cream look. 
A French provincial chest is not what I had on the agenda during a visit out to my parents' house on Long Island. Until I ran a quick errand with my stepdad. While we were out, we made a stop at the local Goodwill. Apparently, he likes thrift shopping too! We scored this adorable vintage French provincial chest. No sooner had I scooped it up did someone else scoop it up for a custom makeover. It's in great shape, with the classic curves and details of French provincial furniture. That provincial hardware is hard to miss too.
Disclosure: This post contains affiliate links for your convenience. Click here for my full disclosure policy.
French Provincial Chest Painted Pretty in Pink and Cream
Materials Needed / Source List:
Staging / Home Decor
Books & cathedral windows- antique shop
The Before – Unfinished Vintage Chest
My customer decided to have this French provincial chest painted for her daughter and wants it to complement her existing furniture which is off-white with an antique glaze. I suggested that she come by in advance so we can figure out a plan together. While we were chatting, she mentioned that her daughter loves pink! So I suggested that we combine the antiqued off-white with pink for her painted piece! This is the sample board that I came up with and she loved it! Sometimes it takes a little brainstorming to come up with the perfect custom design plan and finish.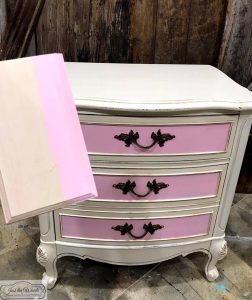 The Process – Painting French Provincial Furniture
The French provincial chest was thoroughly sanded and cleaned before painting. The inside squares of the drawers were then hand painted in a custom-mixed pink.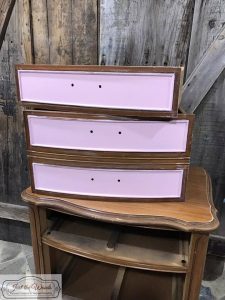 The pink was painted and then sealed with a clear satin protective finish. Next, the pink was taped over with frog tape to protect it from the next step.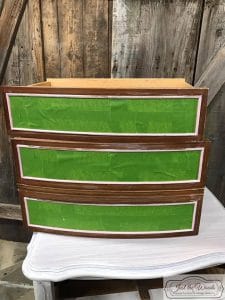 The chest and the rest of the drawers were then painted in an off-white. It's a good thing I covered the entire pink painted area!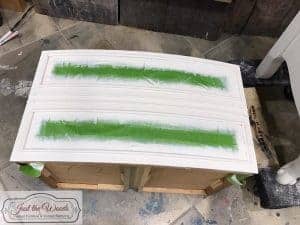 New to painting furniture and not sure where to start? Start at the beginning with How to Paint Furniture – a Beginners Guide.

You can find great quality furniture paint and stain online HERE. An added bonus, when painting furniture, you want to make sure to use a quality non-toxic furniture paint.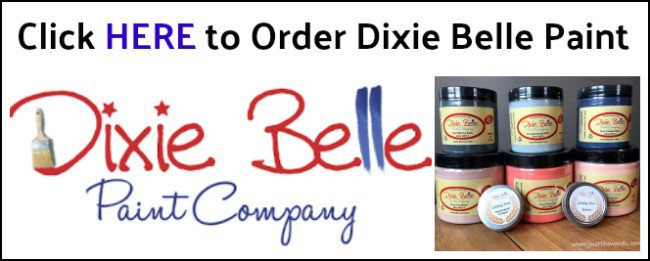 Adding an Antique Glaze
A slightly tinted glaze is then applied to the entire chest to give an antique glaze appearance.  My customer had also asked for the glaze to be slightly darker around the details and drawers to complement the original hardware. So, with a small artist brush, I added a dab of brown wood stain in the crevices. The piece was distressed around all the details as well.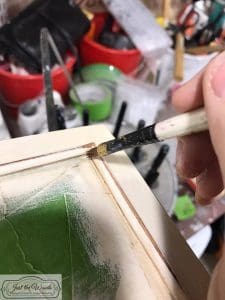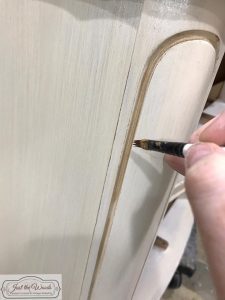 Removing the frog tape shows just how great the adhesion of the paint is. Not a single area of paint came off the chest with the tape.
Vintage Hardware
We decided to keep the original hardware in its original condition to preserve the natural patina. The dust was brushed off the hardware with an old toothbrush and put right back onto the french provincial chest.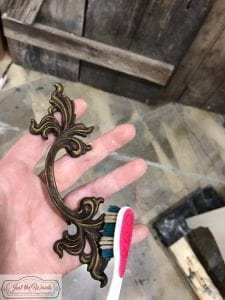 The Result – Painted French Provincial Chest
From Goodwill to little girls dream this french provincial chest painted in pink and cream.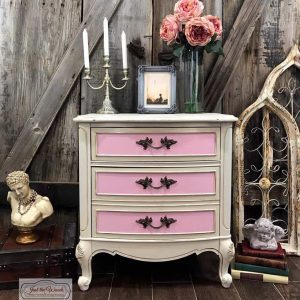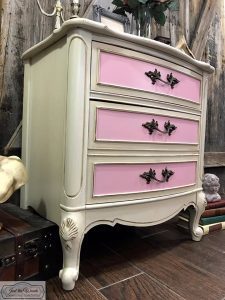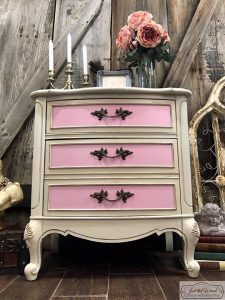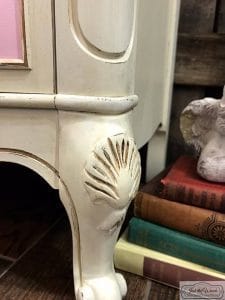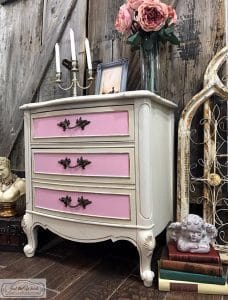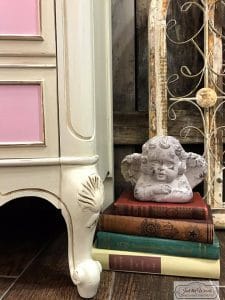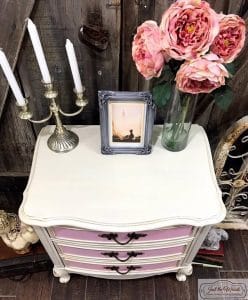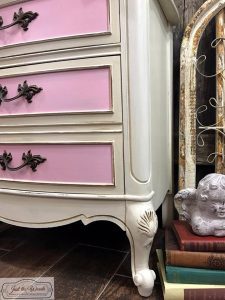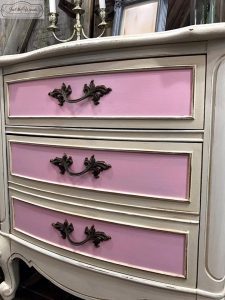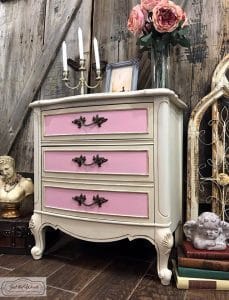 If you like the curves of painted French provincial furniture make sure to check out Two Tone French Provincial Set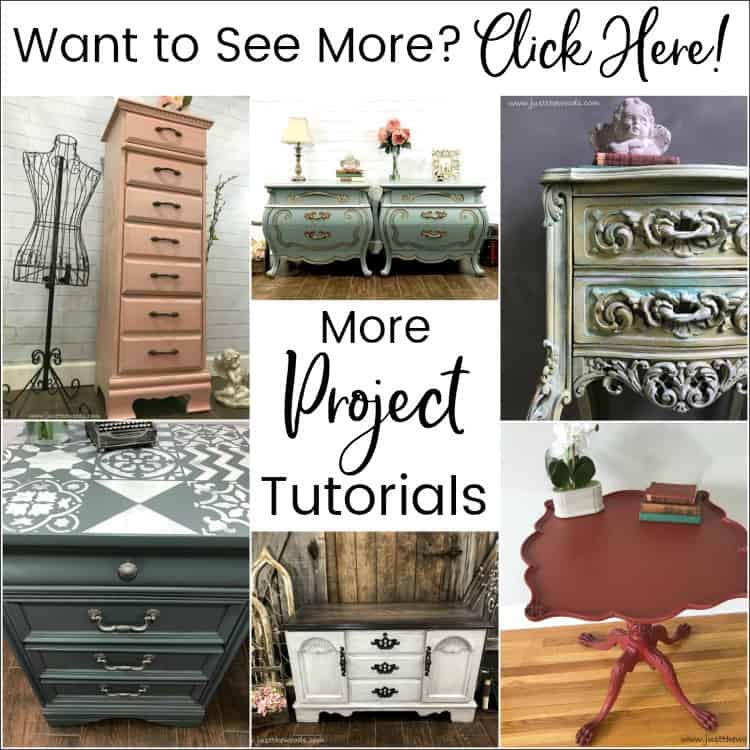 Don't Forget – Follow Just the Woods :
FACEBOOK  *  INSTAGRAM  *  PINTEREST
Subscribe to our mailing list here:
PINTEREST PIN READY TO SHARE