Coastal Style Furniture Painted Bookcase in Cool Blues
This little bookcase was brought to me by my customer. She wanted to bring a little bit of a beach feel into her home. Coastal style furniture is the perfect style for anyone with a beach home or beach cottage. The bookcase was handmade and given to her a while ago, so we decided on my coastal style cool blues custom finish.  She actually considered trashing this bookcase, I'm so glad she kept to keep it!
The Before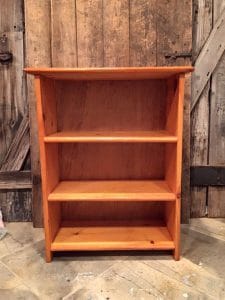 Disclosure: This post contains affiliate links for your convenience. Click here for my full disclosure policy.
To keep a little contrast the inside was hand painted in an off-white and distressed down for that worn coastal style beachy look.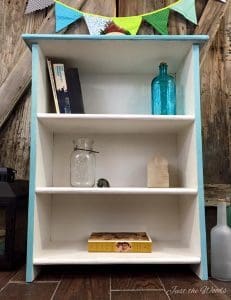 The tops and sides were then washed in layers of coastal cool blues with a hint of green for an ocean feel.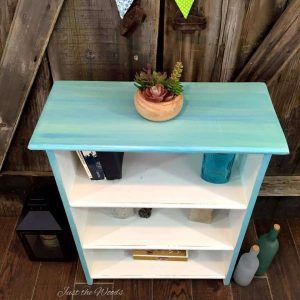 I love that she added a touch of green giving a true feel of tropical water, or maybe beach glass?  Such a pretty makeover to an adorable little bookcase.   I went a little crazy buying these awesome bottles for no reason other than staging.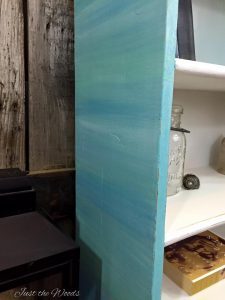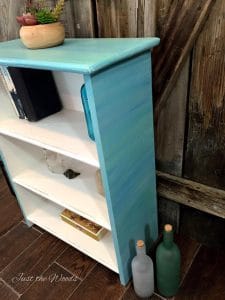 More Projects with Similar Technique
The one thing I love about this finish is that each time it's done it is never the same twice!! Here are other examples of the same finish but with completely different results.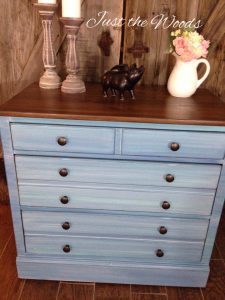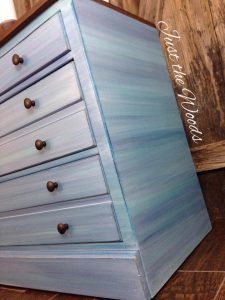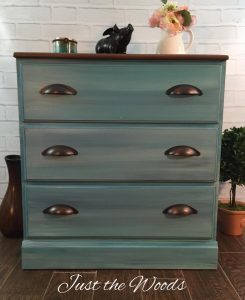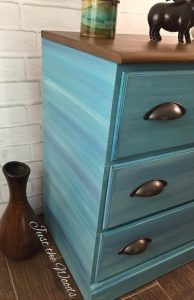 The Coastal Style Painted Bookcase Result
Again..  I'm so glad she decided to take this little cutie out of the closet and now she can bring her coastal style painted bookcase into her home!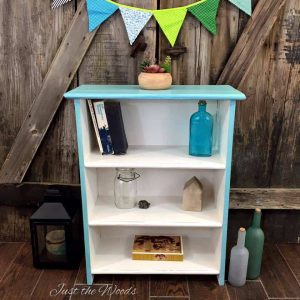 The pennant banner turned out to be the perfect added touch for staged photos as well.
I'll be sharing this post at these fabulous link parties.
Don't Forget – Follow Just the Woods and Share this post to Inspire others:
FACEBOOK  *  INSTAGRAM  *  PINTEREST
 Stay connected! For more tips and tricks sign up here :