Lingerie Chest with Secrets
This lingerie chest was so much fun to work on. When I bought the lingerie chest the seller had two, so I actually bought both of them! I refinished the first makeover with my own creative flare so to speak and left the other to be customized.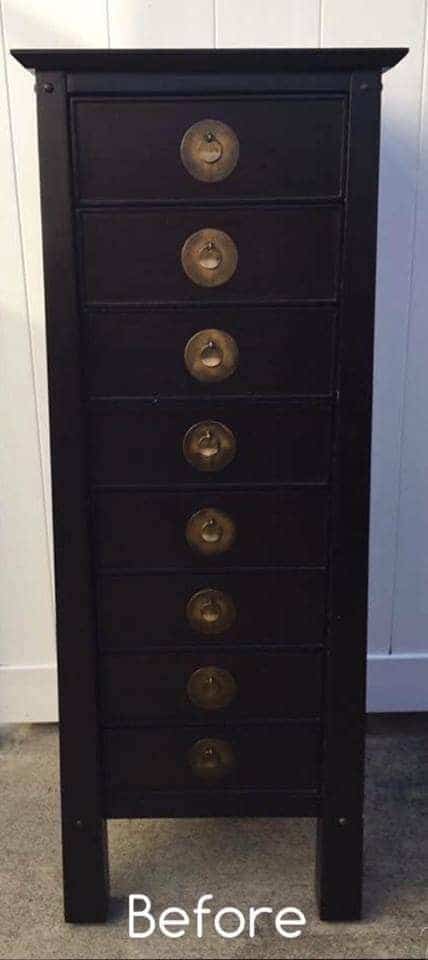 This one was customized for a customer by combining a few of my past techniques.  Before I could even start to paint I had to do something about that hardware!
The Prep
Disclosure: This post contains affiliate links for your convenience. Click here for my full disclosure policy.
The odd round dangle pulls were removed and the holes were filled.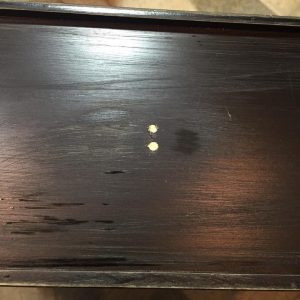 The original coloring of the piece is very dark as you can see, and I use a black marker to mark my new holes.  This could pose a problem since I can't see the new marks.  I then dabbed just a bit of paint in the center to help my issue.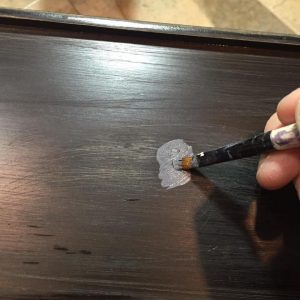 Next, I grabbed my handy little template to mark each drawer in the center perfectly.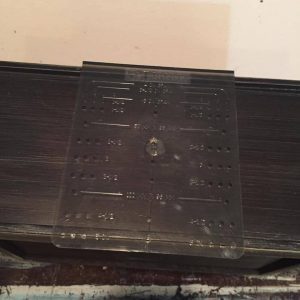 Because of the little bit of paint, I can now see where I need to drill new holes!  Easy peasy!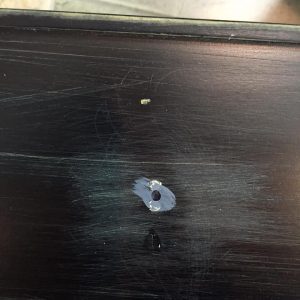 Layers
Once that step was out of the way and the piece was sanded, prepped and cleaned I was on my way.  The lingerie chest was painted in layers of grays, which has become my most popular finish lately for custom work. You can also find this finish on the Painted Pineapple Pedestal Table.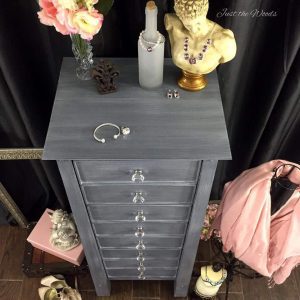 The insides of the drawers were all hand painted in a super soft gray.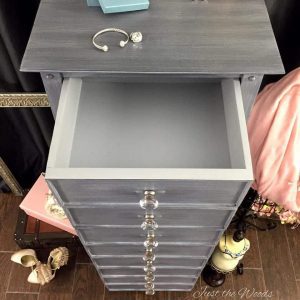 Those new holes that we drilled in the drawers were filled will gorgeous clear crystal knobs from D. Lawless Hardware.  These knobs are so elegant!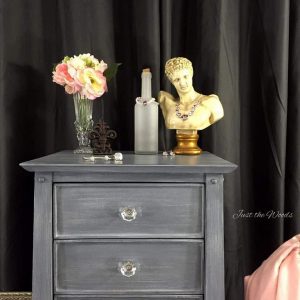 Painted Lingerie Chest with Decoupaged Secrets
Typically lingerie chests are for lingerie and a lady's unmentionables.  This sweet lady has a few secrets of her own once the drawers are opened! 
The outer sides of each drawer are adorned with different French prints from my secret stash. You can actually find them here: Pretty Prints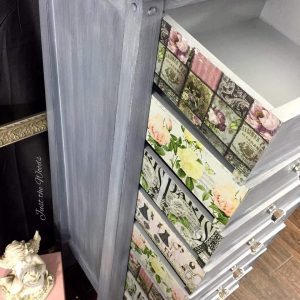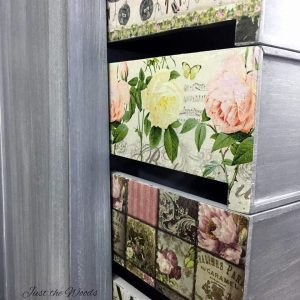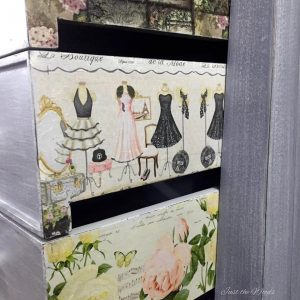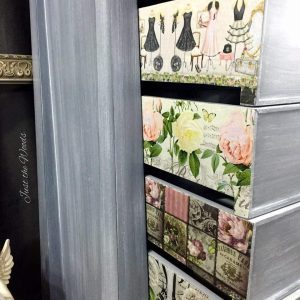 Wow factor inside and soft romantic finish outside! What would you keep in here?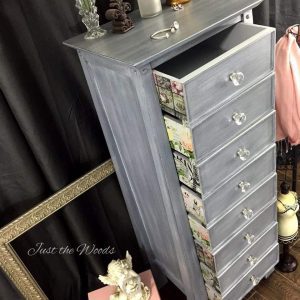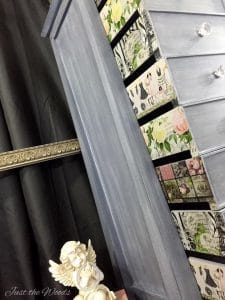 Home Decor /Staging Props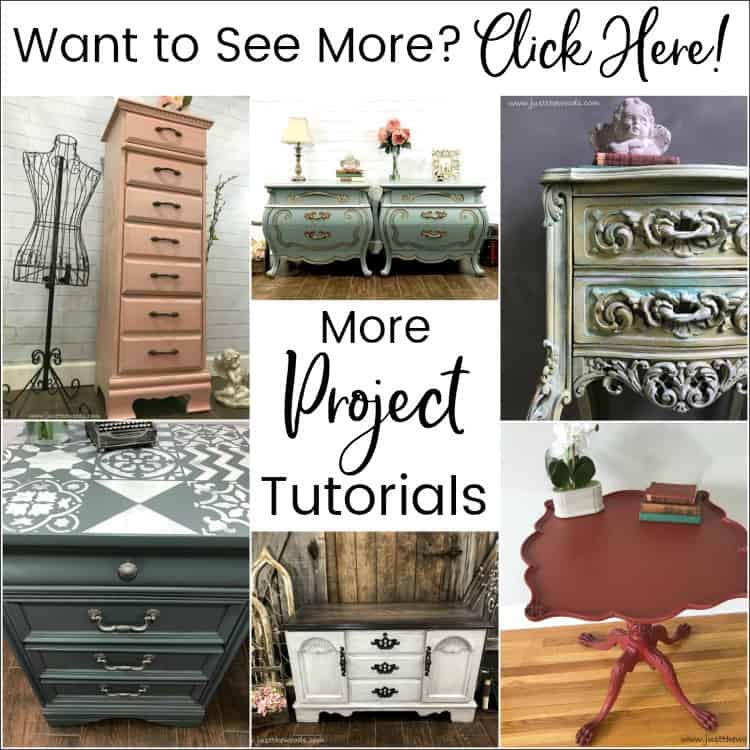 Don't Forget – Follow Just the Woods and Share this post to Inspire others:
FACEBOOK  *  INSTAGRAM  *  PINTEREST
Stay Connected and sign up here for tips and tricks: