How to Build a Tobacco Kiln for Curing Tobacco, large tobacco curing kiln, DIY kiln, tobacco kiln, tobacco drying kiln, how to dry tobacco leaves at home, drying tobacco, DIY tobacco kiln, build a tobacco kiln, power tool challenge
This is far from a furniture painting post, but more of a woodworking post. We can also call it a blog takeover by my husband. Maybe I should let him do more takeovers lol. By spousal blog takeover, I mean that this DIY project is also a team project with hubby and myself, but this one is led by him since he is the tobacco and cigar lover. We are building a DIY tobacco kiln to be able to cure tobacco leaves at home for making your own cigars.
Make sure to stick around through to the end to find all of my Power Tool Challenge team friends' creative projects on how to build something using one board.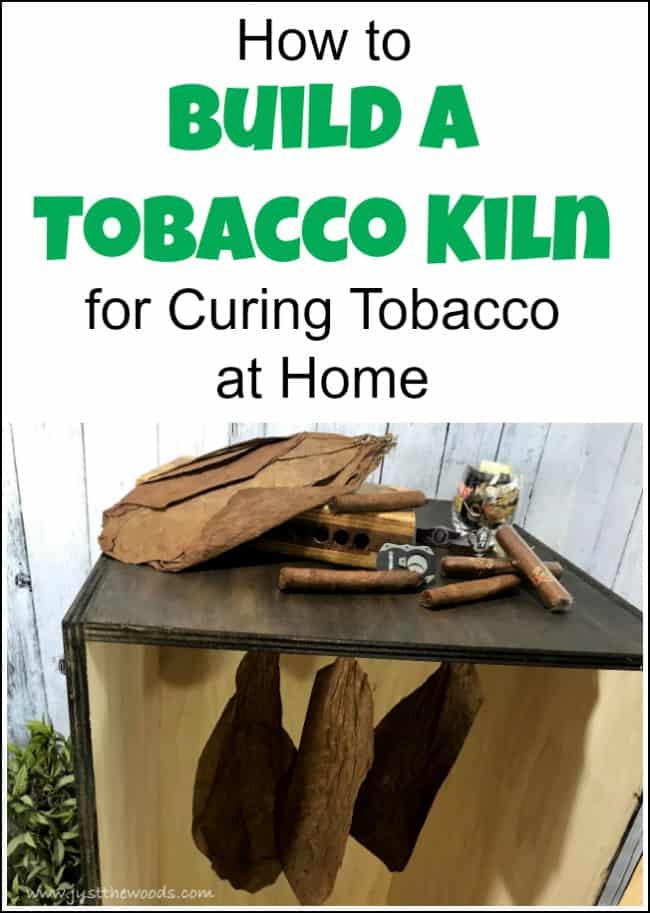 Disclosure: This DIY tobacco kiln post contains affiliate links for your convenience. Click here for my full disclosure policy. 

Homemade Tobacco Kiln for Drying Tobacco
What You Will Need 
Tobacco Kiln Supplies
Large sheet of wood
Measuring Tape
Wood Screws
Wood Glue
Long Clamps
Pencil
Hinges

Find all of my favorite tools and products on my

 Amazon Page here
Building an At Home Tobacco Curing Kiln
To start, I should tell you why. The reason that we are building this tobacco kiln is that Brian has started rolling his own cigars. Which is fine, until he decides to watch hours upon hours of YouTube channels about cigars, rolling cigars, tobacco curing, etc on our Friday nights. I had also casually mentioned to him that I have the power tool challenge coming up.  The power tool challenge is where my handy and creative blogging buddies get together and share a project focused on one theme. This project is a one board challenge project. When I said that I have to figure out what to do for the one board challenge he suggested that we do something for him for a change. Thus, the spouse blog takeover for a DIY tobacco kiln.
Love cigars but not quite ready for your own tobacco curing kiln? Check out this wide selection of humidors instead here: Humidors
Gathering Wood to Build Your Tobacco Curing Kiln
So let's get started.  First stop – Home Depot of course! You can't build your own tobacco kiln without wood. We grab a large 8′ x 4′ sheet of wood.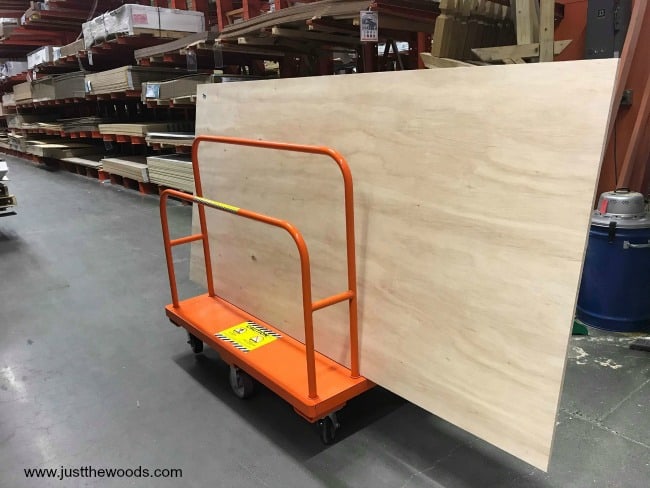 Being lazy, and not wanting this large piece of wood hanging out of the back of my truck we decide to have it cut down while at Home Depot. There's no harm in making things a little easier for ourselves right? We tell him the measurements and voila.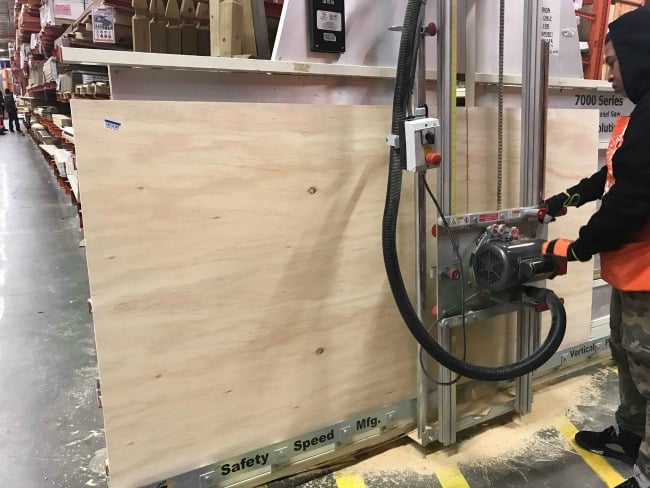 If you would like to make yourself a DIY tobacco kiln for curing tobacco at home you can use these rough measurements to complete the project using just one board.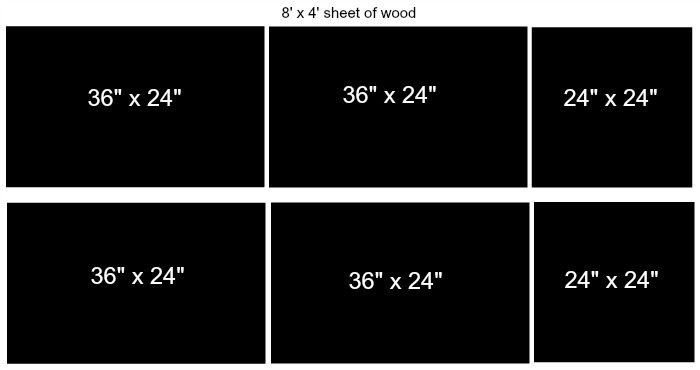 Building a Tobacco Kiln
Like I said, this is Brians blog takeover and he isn't the greatest with letting me photograph each step. He's more of a "let me do the project and then you do whatever it is that you do" kinda guy. So to play it safe I figured it may be best to attempt to video his process of building the tobacco kiln. Here is a quick video showing how the sides and door are built.
Once the main portion is built we go ahead and do the same to add the top and bottom.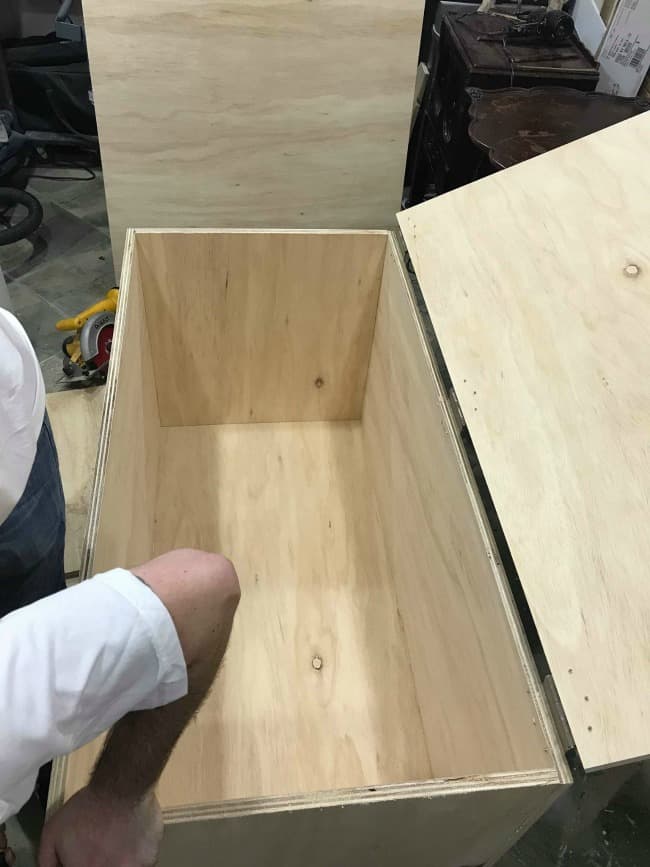 Adding Feet to a Homemade Tobacco Kiln
Brian noticed my ridiculous collection of old hardware that hangs on the back of my shop door (in a shoe organizer) and asked if we could use some old knobs for feet.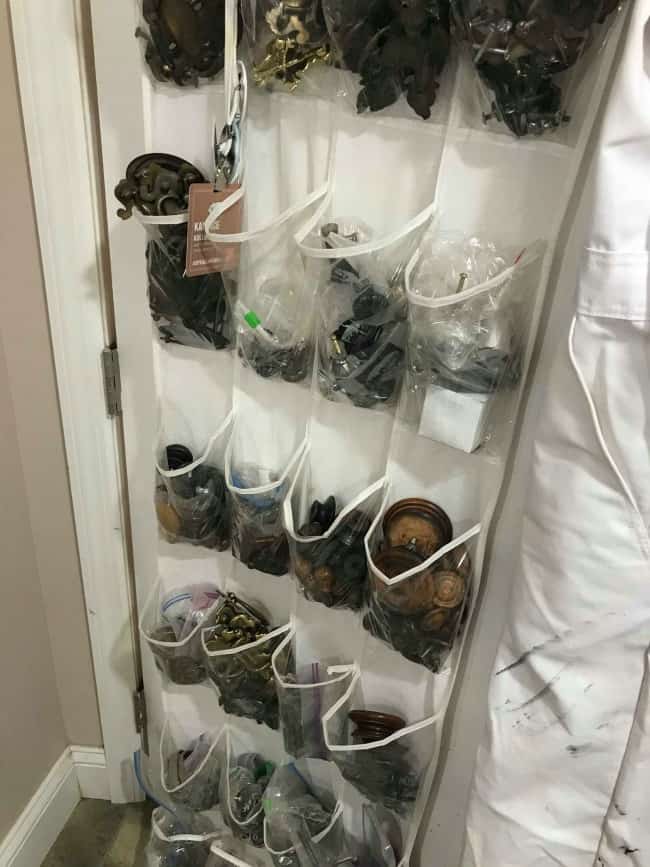 Initially, the idea seemed a bit silly, but hey why not? We decided to use this oversized round wooden knobs for a sort of bun feet on his tobacco curing kiln. Since I have quite a few we are also using one as the knob on the kiln door.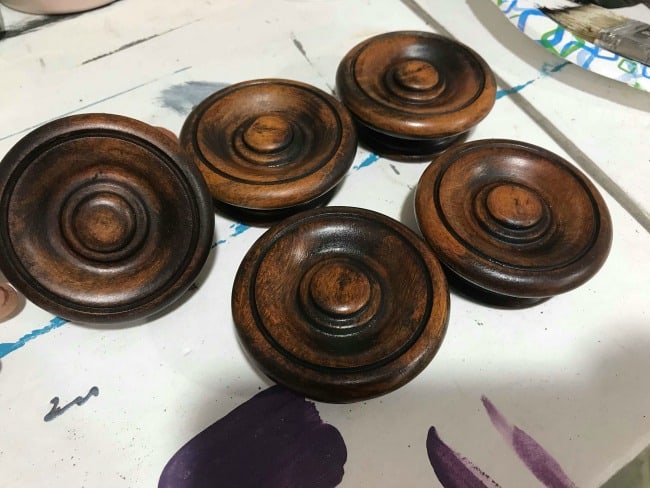 The knobs are all darkened up with random wood stain we have laying around and attached to the bottom of the tobacco kiln. 

Staining the Wooden Tobacco Kiln
I'm using the same stain to add a bit of depth and color our kiln. He wants it to feel like a Cuban cigar box for tobacco. Whatever that means. You can find my favorite products here: Products I Love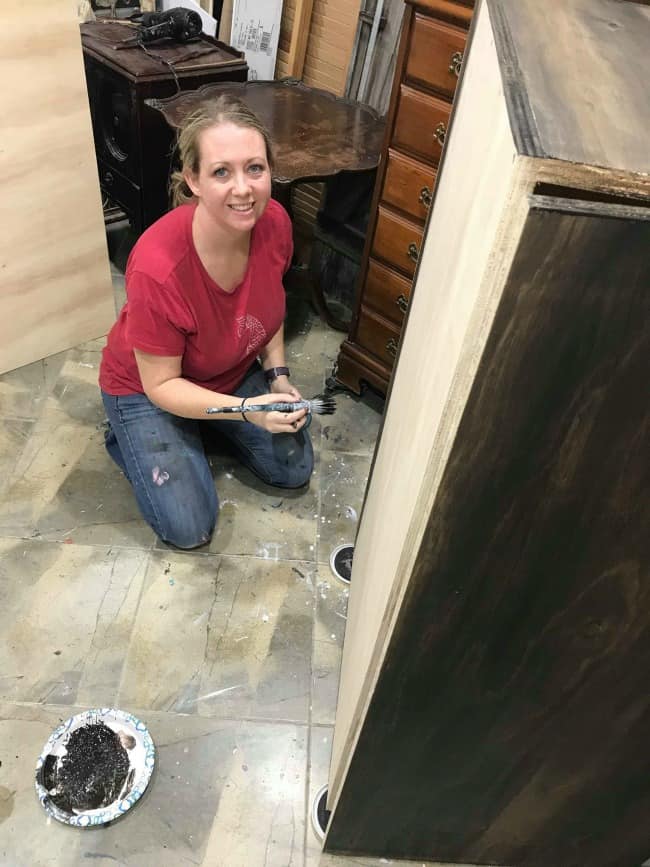 After the entire tobacco kiln is stained around all 4 sides plus the top I go ahead and screw the last round knob onto the door. Then we can add the latches to keep the door closed as well. Since this is a tobacco drying kiln we want the door to close very tightly. To make sure this happens we are clamping the door tightly shut while screwing in the latches. (long clamps found: HERE)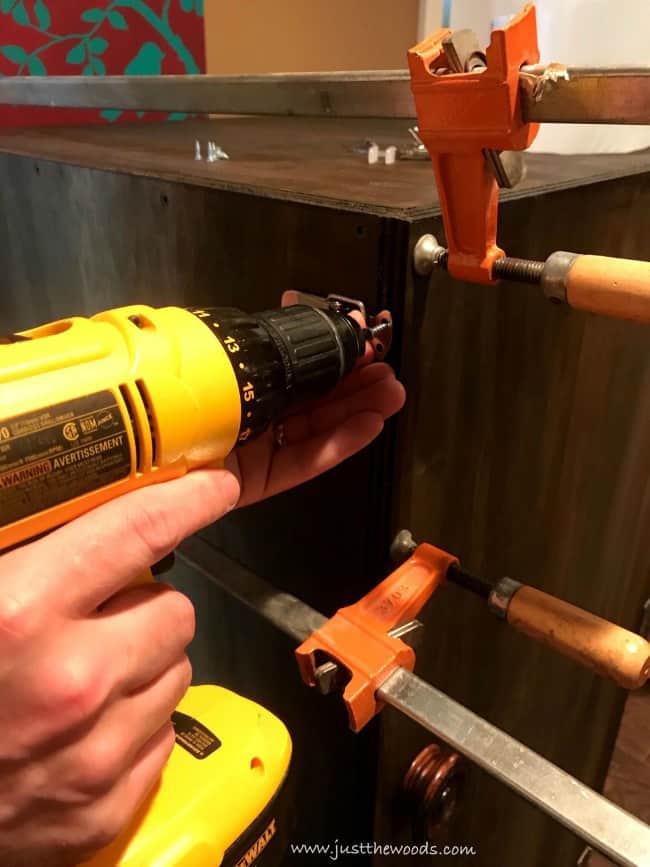 A total of four latches are added along the door. (latches found: HERE)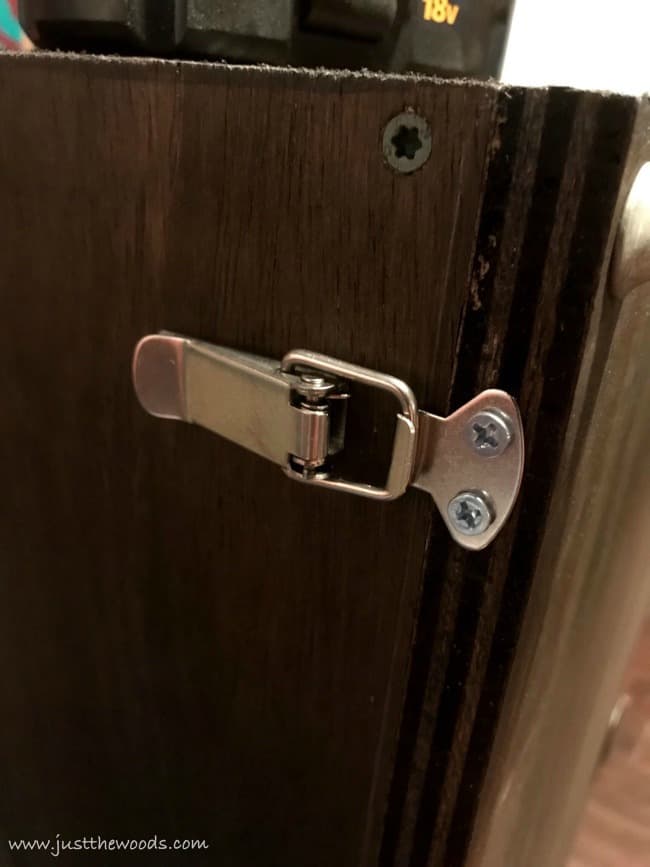 DIY Tobacco Kiln for Curing Tobacco at Home
This may not be the prettiest or most colorful, but this project is more about function. The tobacco kiln is built, but there are more steps to be done before it is fully functioning. A small heater and humidifier will be added inside as well as a digital temperature humidity controller to control the environment, and a proper rack to hang the dried tobacco leaves. But that will have to wait for now. We will follow up with that later.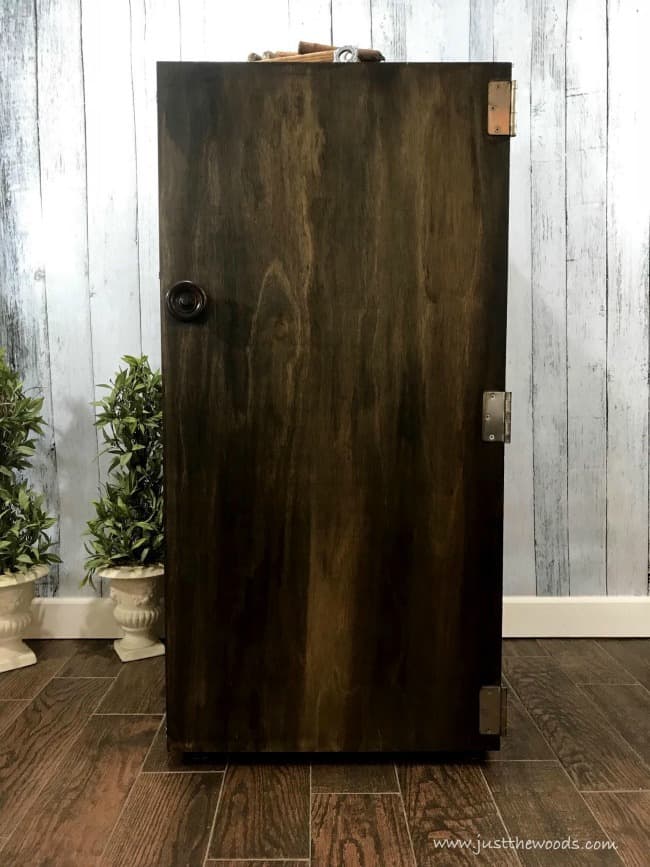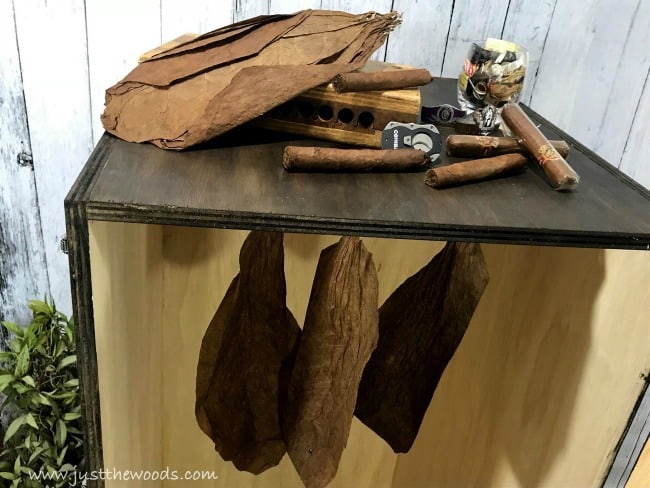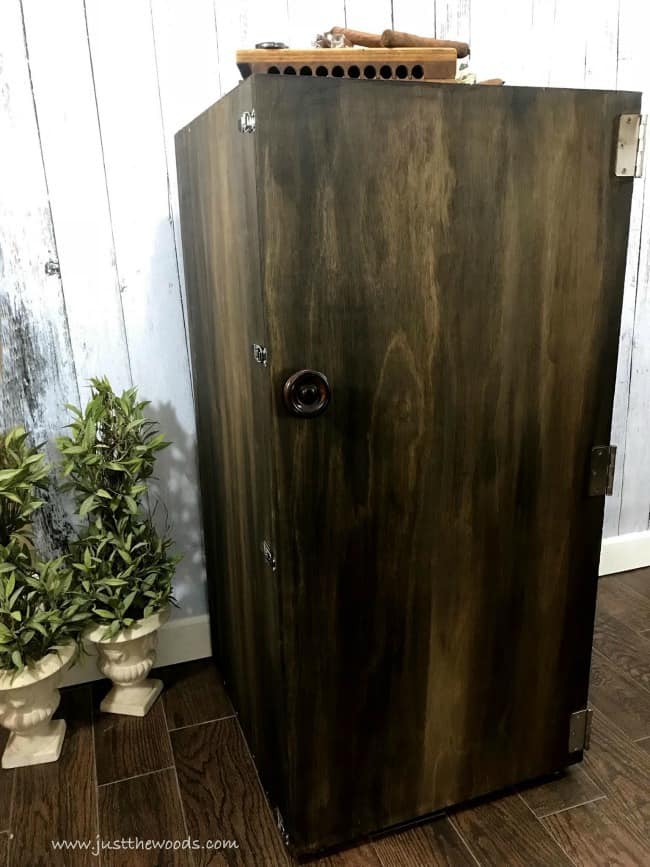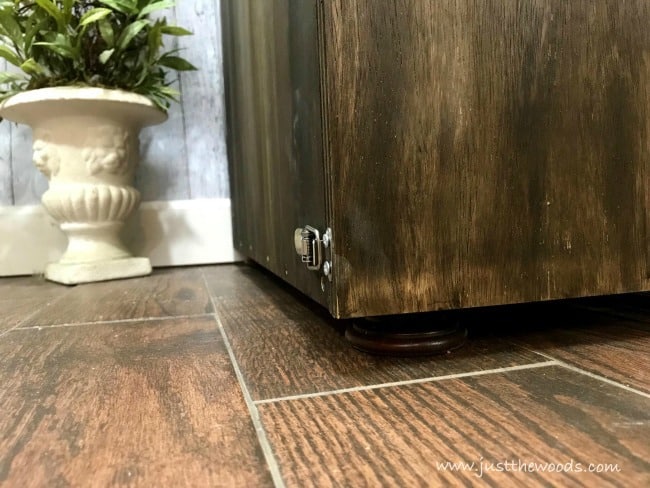 Brian has started sprouting his own tobacco plants, but in the meantime, he orders tobacco leaves online and is using these. You can get whole tobacco leaves HERE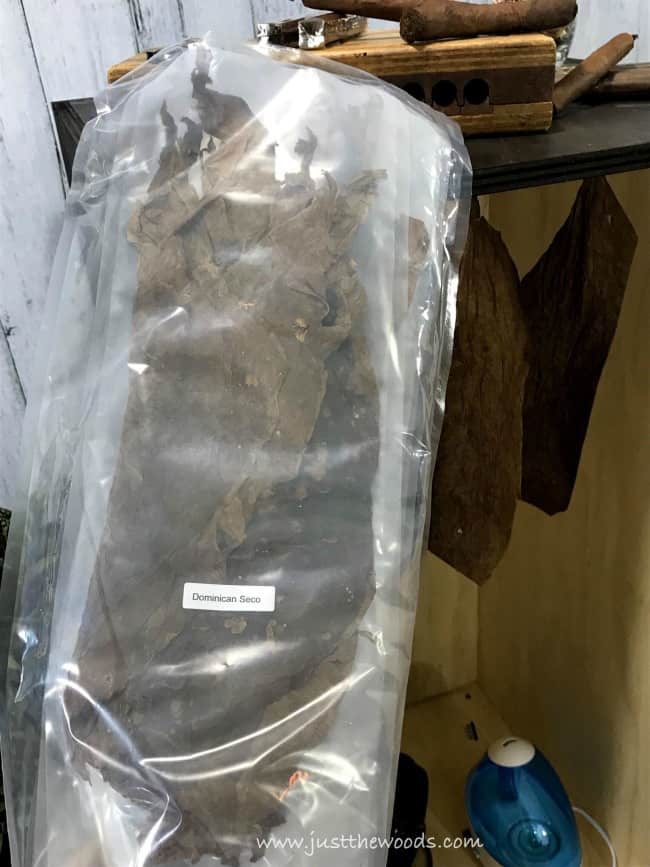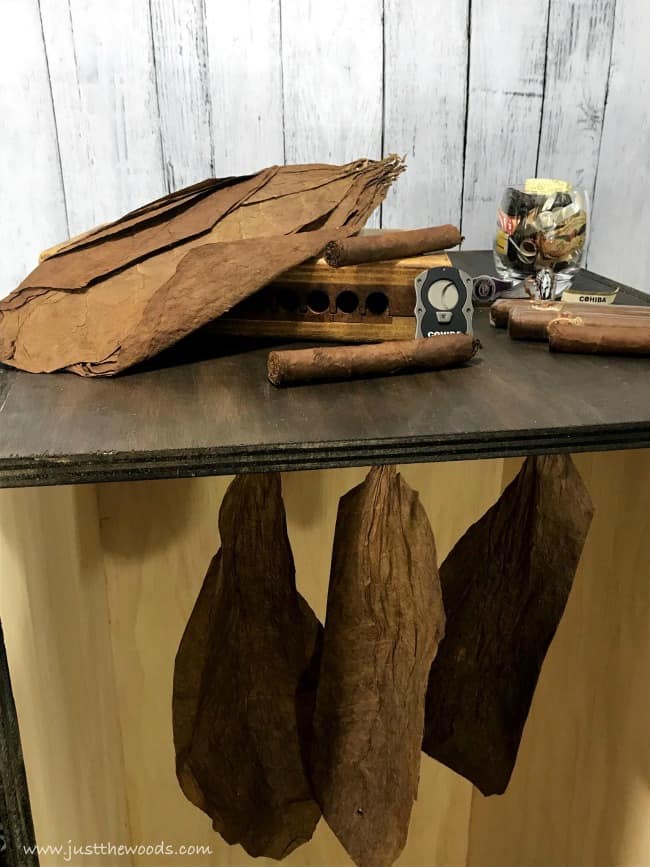 Power Tool Challenge Team
This is a power tool challenge project where a few of my fellow bloggers and myself get together and share our projects. Each project must be created using at least one power tool. Make sure to check out these other projects and get inspired. Links to each project are below the image.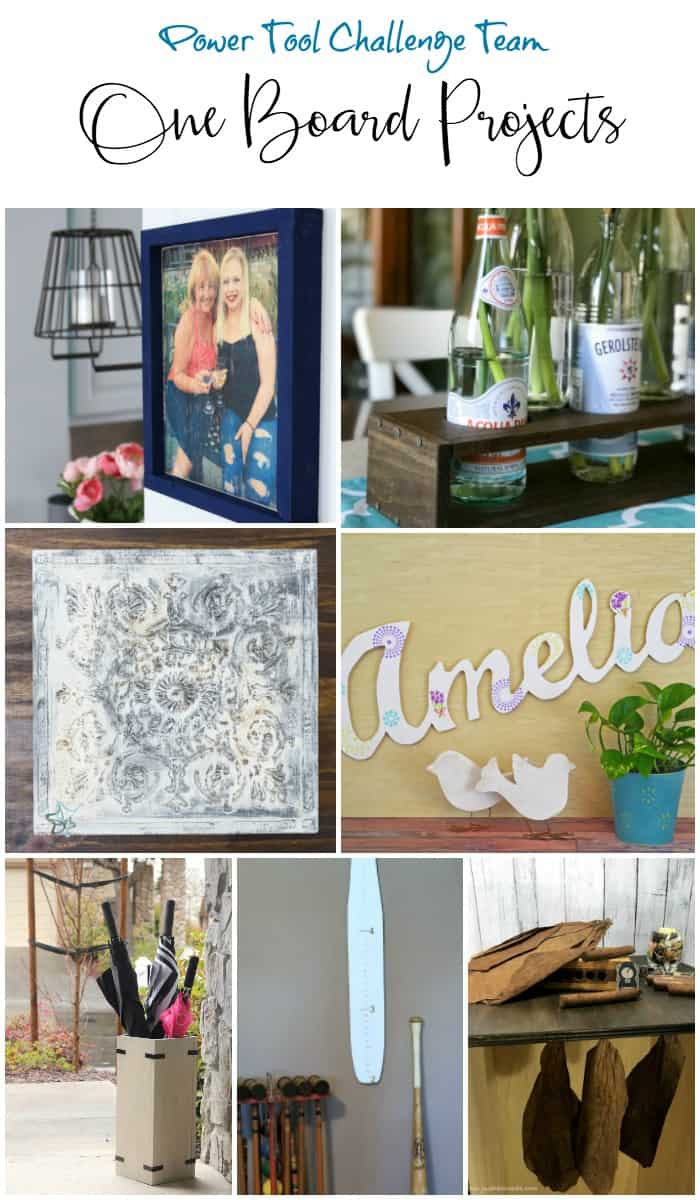 Create and Babble – How to Make Simple Wood Frames
The DIY Village – Bottle Vase Holder
Designed Decor – Faux Tin Tiles
H2OBungalow – DIY Large Wood Name Cut Out
The Kim Six Fix – Easy Umbrella Stand
My Repurposed Life – Baseball Grow Chart
Just The Woods – How to Build a Tobacco Kiln for Curing Tobacco 
******************************************************************************************
Don't Forget – Follow Just the Woods and Share this post to Inspire others:
FACEBOOK  *  INSTAGRAM  *  PINTEREST
Subscribe to our mailing list here:
PINTEREST PIN READY TO SHARE