Do you love the elegant touch of gold paint? Have you ever tried liquid gold leaf? If you haven't then you are in for a treat! Have you wondered what is liquid gold leaf? Well, it's a one-step, metallic gold paint that adds a romantic elegant touch to your DIY project. This metallic luster finish can be added to your small DIY projects or to your larger painted furniture makeovers.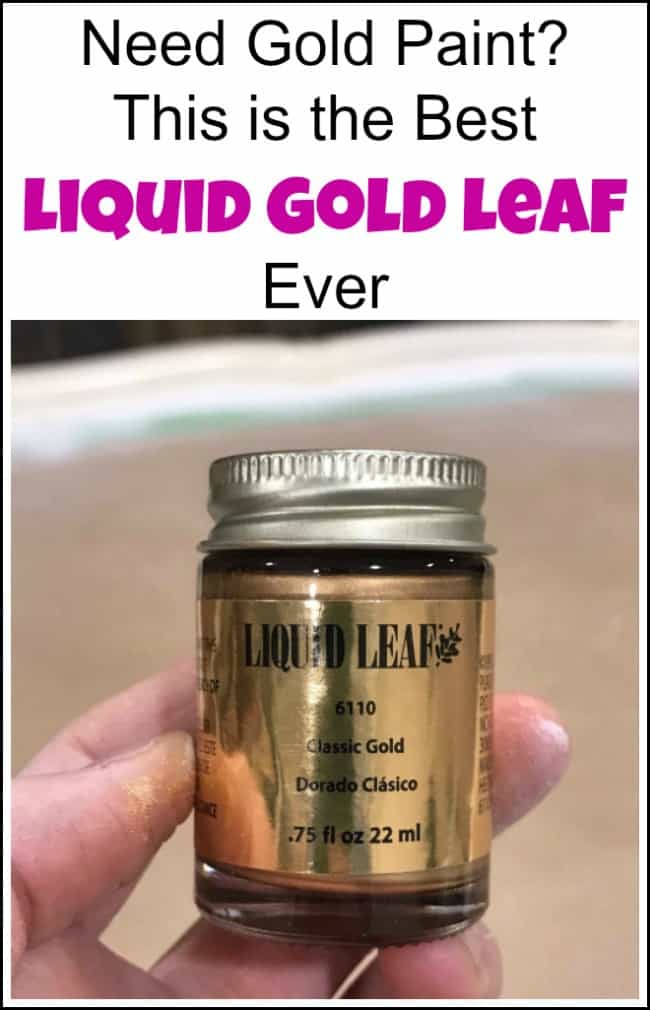 Disclosure: This post contains affiliate links for your convenience and I may be compensated if you make a purchase after clicking on my links. Click here for my full disclosure policy.

How to Apply Liquid Gold Leaf to Painted Furniture
Materials Needed / Source List
Unfinished Large Ornate Mirror
This oversized ornate vintage mirror is part of a set. It arrived in the shop along with a tall dresser for a makeover. Initially, the mirror makeover was going to match the dresser but a last minute decision took things in a different direction. You know how that goes. You can find the tall dresser makeover in distressed white here: White Distressed Painted Dresser. Normally I would prop a large mirror up on my sawhorse to work on, but I recently bought this handy cart and it works as well. A plus to the cart is that it's on wheels, so I'm able to move the mirror to work on it as needed. The sawhorse doesn't allow the kind of mobility.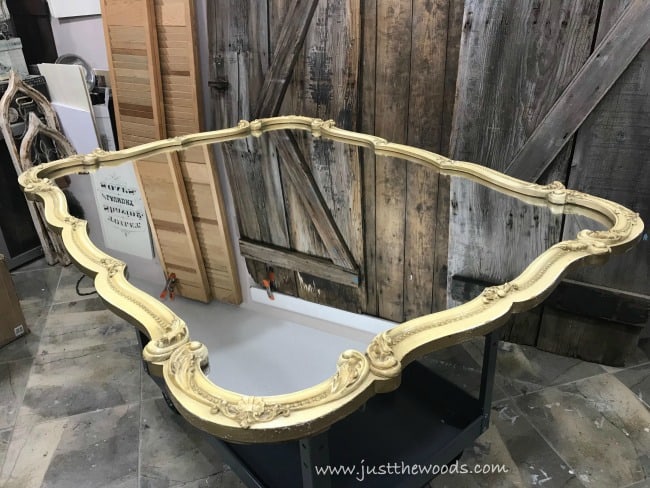 If you take a closer look you will see how dirty this mirror is. We certainly can't apply the liquid gold leaf paint or any kind of paint over this dirt.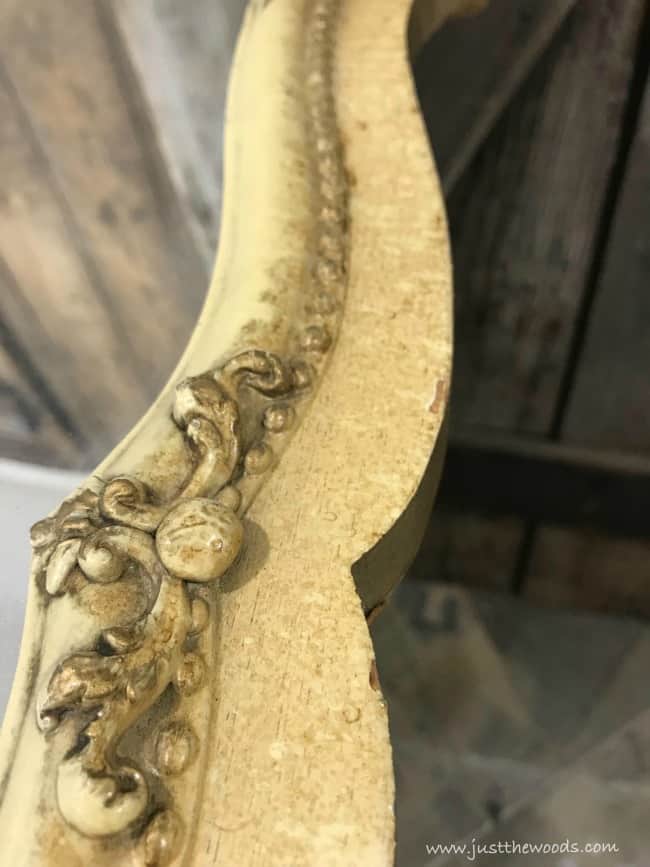 Cleaning an Ornate Vintage Mirror for Gold Leaf Painting
The mirror must be thoroughly cleaned and prepped. This is how I normally Clean and Prep Painted Furniture. But this mirror needs a bit more.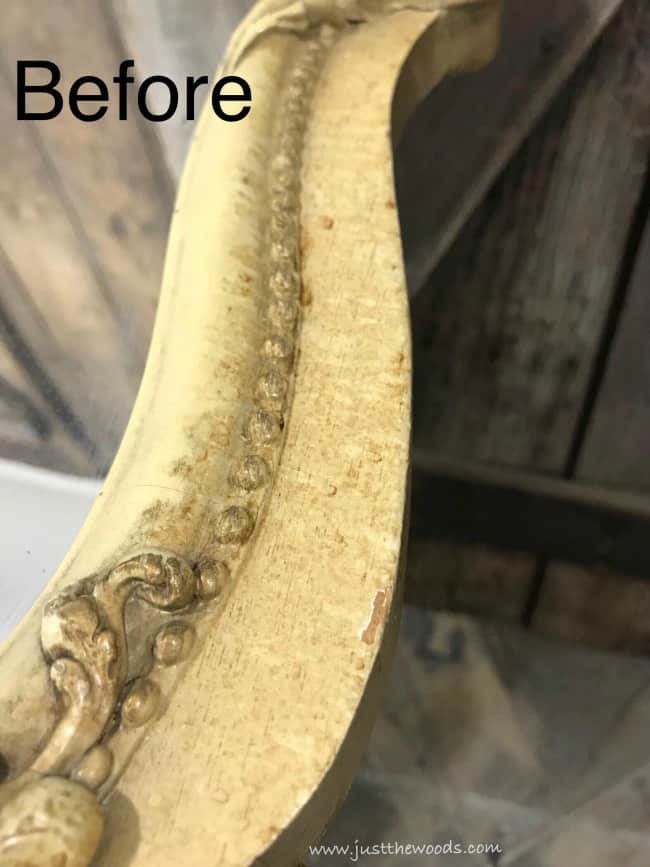 In addition to my standard cleaning process, I also decided to use a scrub brush to get into the crevices and detail areas of the mirror.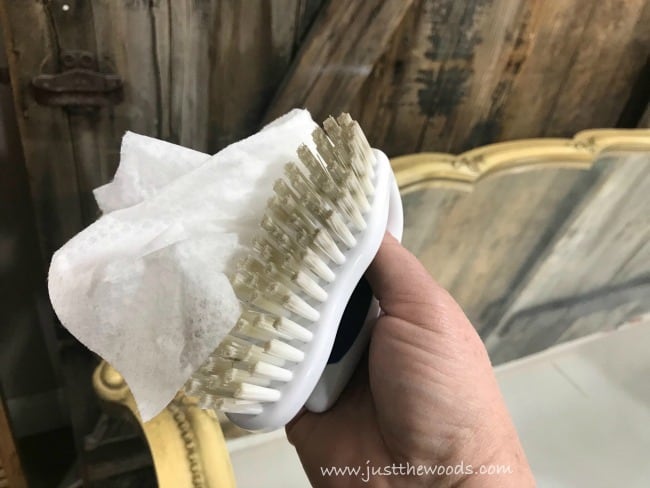 Here is the mirror after a good cleaning. Never apply paint over a dirty surface. YUCK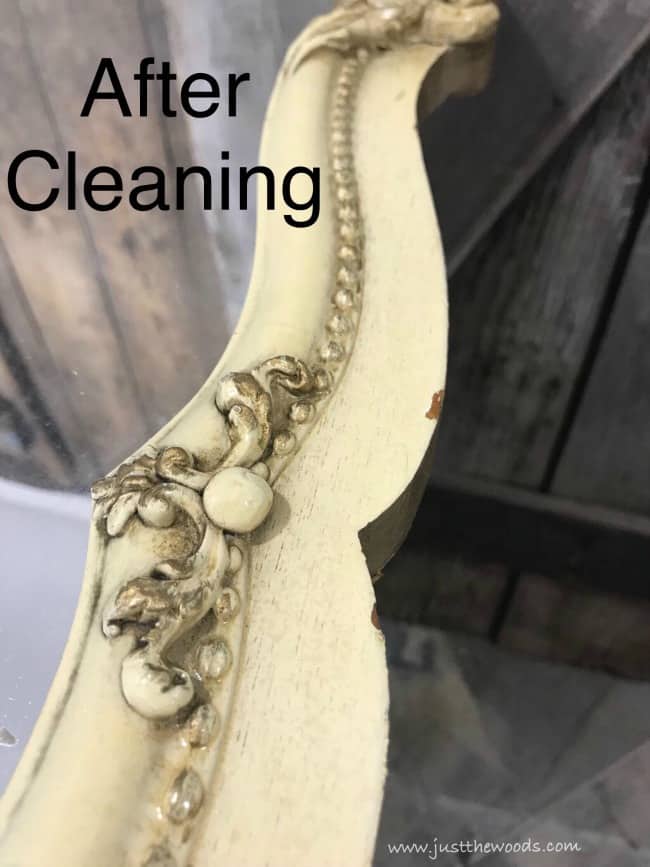 Protecting the Mirror from Paint
The next step to painting this mirror frame is to cover and protect the mirror itself. First I place index cards in between the frame and the mirror along the perimeter. This may not always be possible, so you can always check out different methods for painting a mirror frame here: How to Paint a Mirror Frame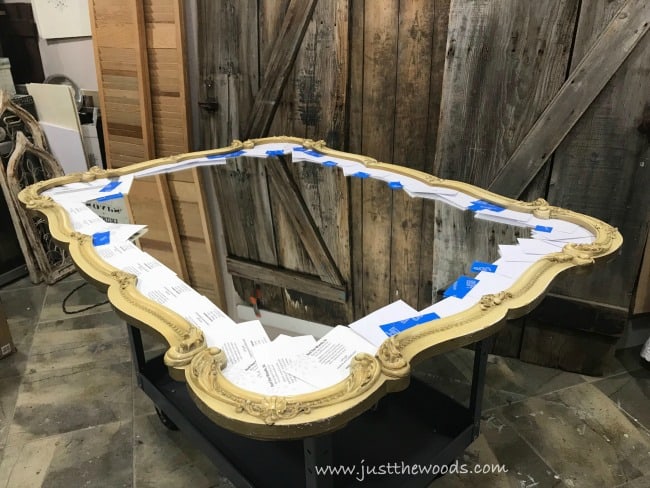 Tape down the cards to prevent movement and then cover the remainder of the mirror with brown paper. I keep a large roll in my shop for projects like this. If you are looking for this brown paper, you can find it (HERE).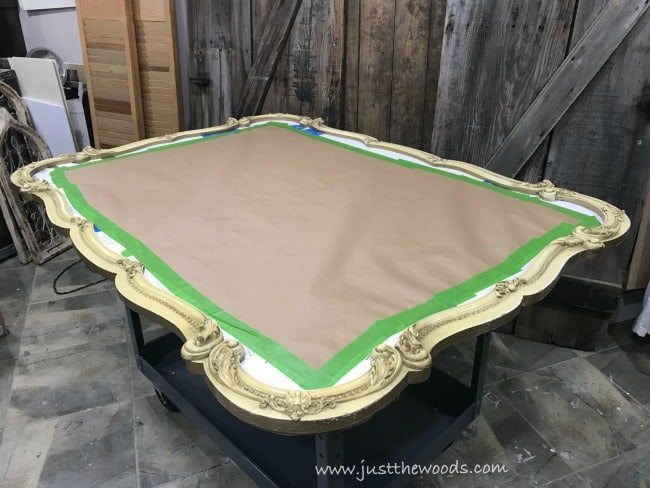 Preparing a Mirror for Gold Leaf Paint
Next, grab your primer. Considering the condition of the mirror before the cleaning, I've decided to prime this before painting as an added precaution. I don't always use primer when painting furniture, but often do use it when painting something white. You can find more projects where primer is used here: Primer. Due to the ornate details of the mirror, spray primer is the best choice. This is the primer that I'm using (here).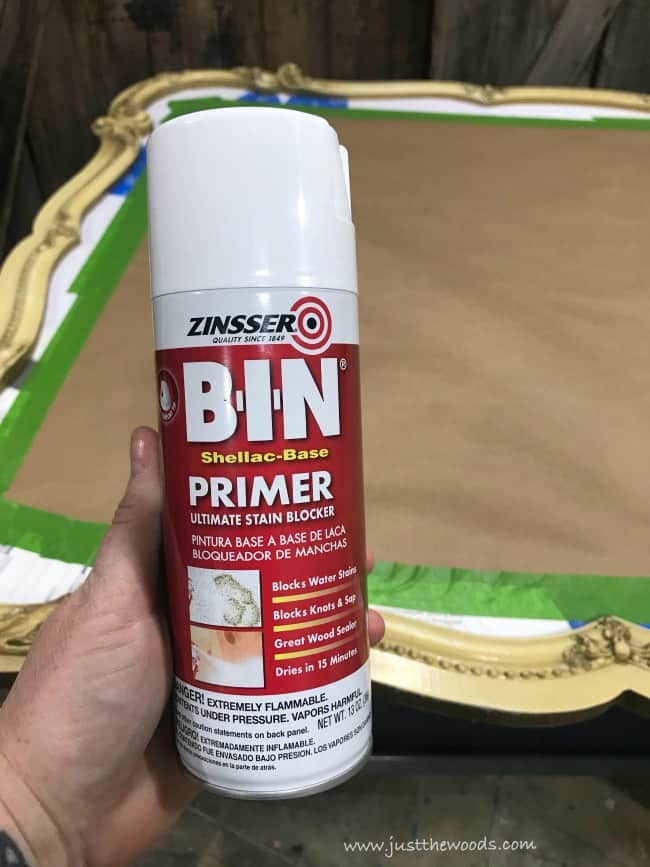 Since the mirror is elevated on the cart, I'm using a random piece of wood to keep the spray primer from going everywhere. This is my attempt to contain the mess.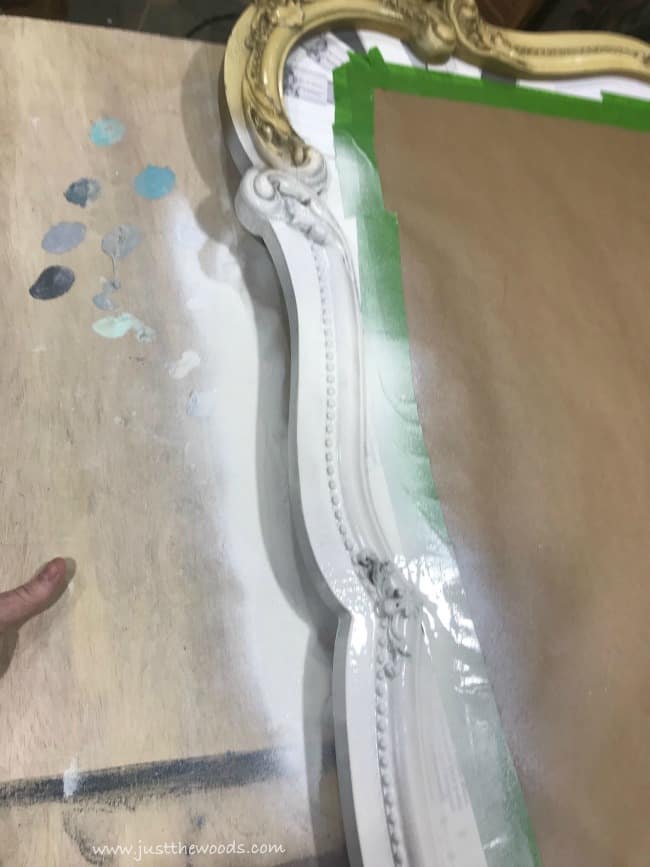 Make sure that you spray the mirror frame on both the top area and the sides. Apply at least one coat of primer to your project.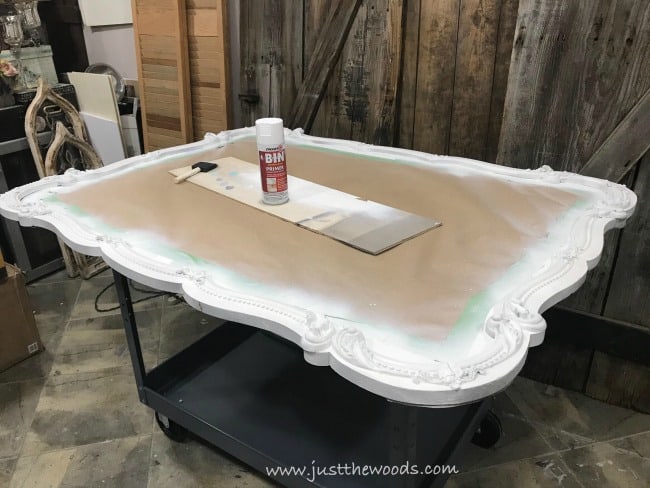 Click here to Pin this post for later.
Painting an Ornate Mirror Before Applying Liquid Gold Paint
Next, you want to first paint your mirror with a base paint color. You can find great quality chalk-based paints online HERE. An added bonus, when painting furniture, you want to make sure to use a quality non-toxic furniture chalk paint. Dixie Belle carries a variety of top-rated paints in different colors and finishes for all of your different projects.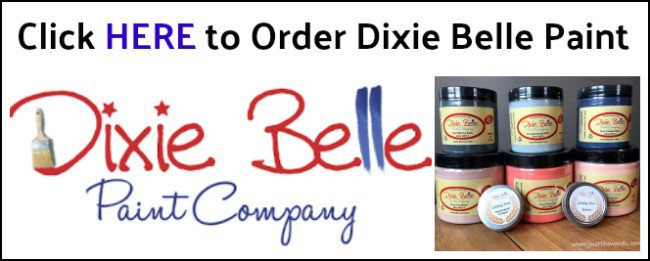 After applying two coats of paint in an off-white base color I want to give the finish a subtle metallic gold glaze over the entire surface of the mirror. This will add a metallic sheen in a light gold color.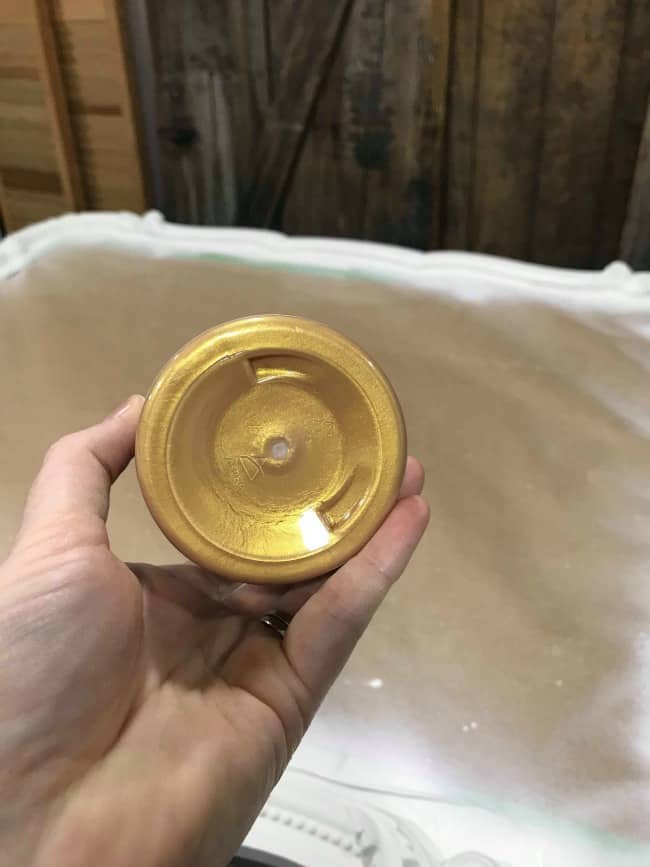 I like to scoop my paint into a separate cup, then apply with a brush over the entire surface of the mirror for a subtle soft gold glaze.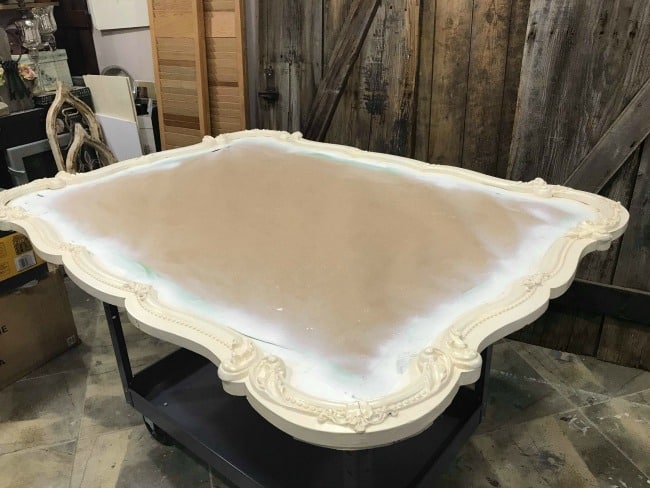 You can see the subtle metallic gold glaze here. For best results, you only need to apply a thin coat.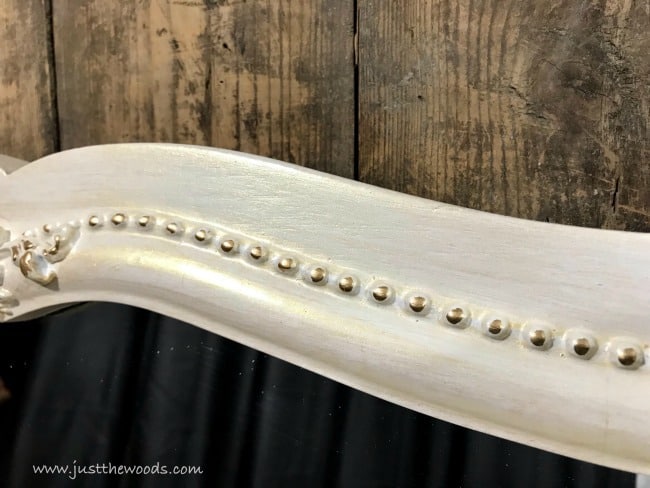 How to Apply Gold Leaf
Now on to the fun part! Gold leaf painting! Our mirror has been cleaned, primed, painted and glazed. Now we can apply the liquid gold leaf paint. The raised details on the mirror will be receiving a glamorous metallic gold paint finish to highlight those areas. This liquid gold leaf is amazing. It's a one-step liquid leaf paint with amazing coverage.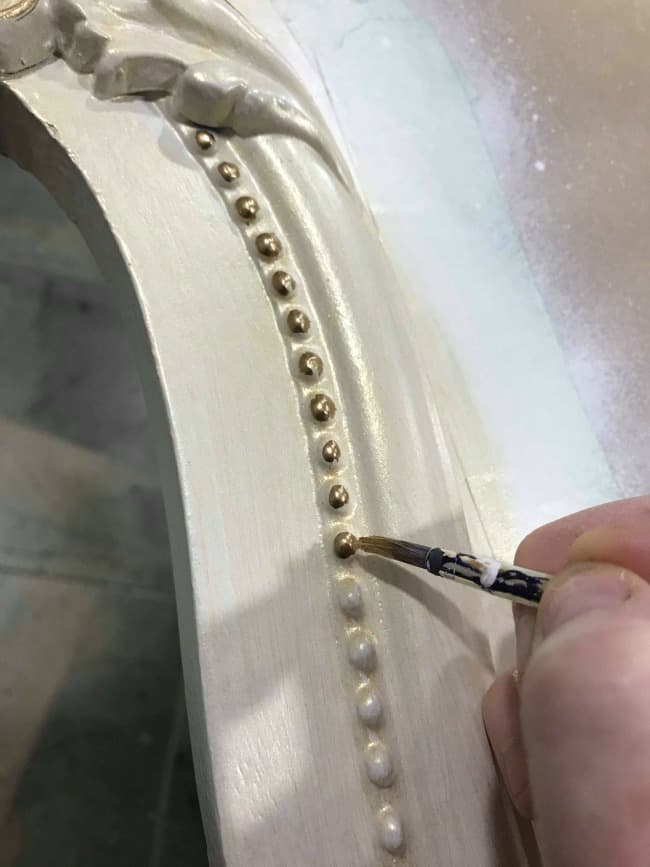 If you have never used liquid gold leaf before and are unsure as to how to apply gold leaf this should come as a pleasant surprise. It's super easy! Use a small artist brush to apply the liquid leaf paint. Of all the small brushes that I use, cosmetic brushes are my favorite: HERE.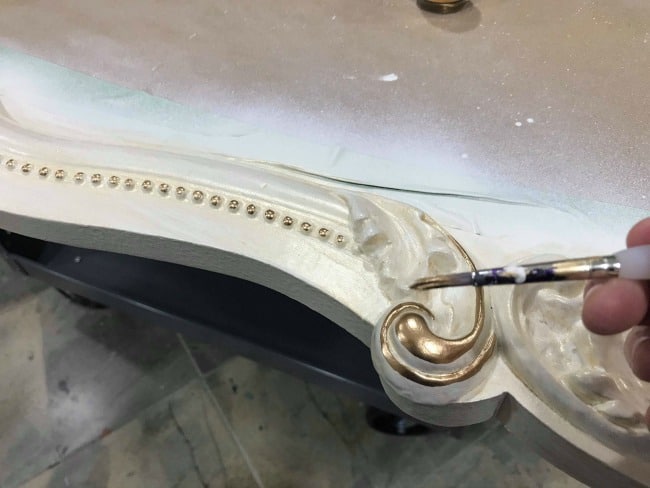 Here is a quick video to see how to use gold leaf paint and how nicely the liquid gold leaf paint looks as it's applied.
I should tell you that I am not affiliated with this product and I am NOT being compensated by the company. I just really love how easy it is to use and how nice it looks. So if you would like to know where to buy gold leaf paint you can find it (HERE). Of course, there are different types of gold paint that you could choose for your small projects. I find this to be one of the best metallic paint brands out there. It has really good coverage, a quick-drying formula, and is the perfect choice for adding yellow gold finishes to projects without showing brush strokes.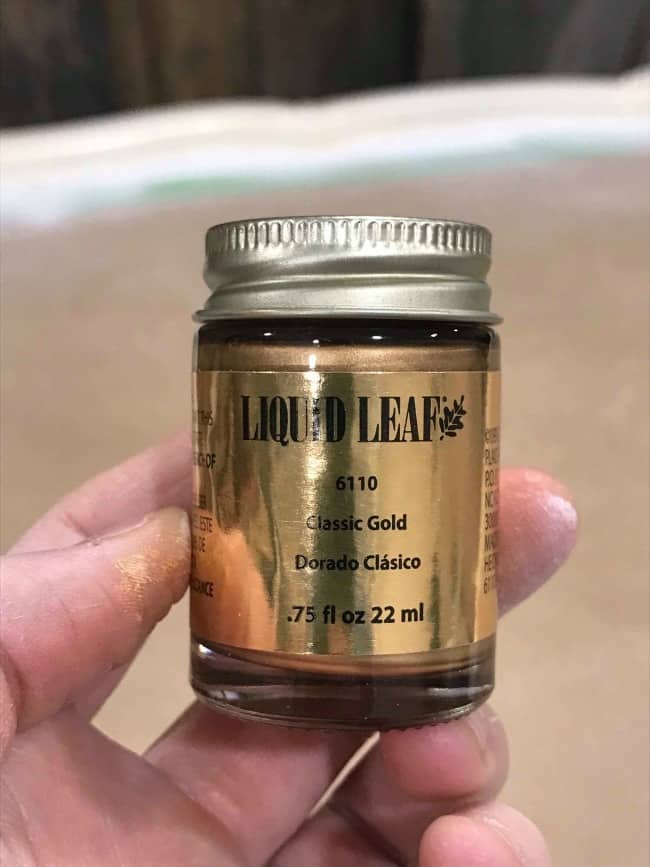 Ok, ok, I'm done raving about this product. 😛
Ornate Vintage Mirror Painted with Liquid Leaf Paint
You can try using gold leaf sheets like on this small accent table, but I can assure you that I won't be messing with the messy sheets of gold leaf now that I have discovered this liquid gold leaf paint. The great thing about liquid gold leaf is that you can easily apply it to wood surfaces, like on these DIY gold leaf coasters. But for now, this pretty mirror is heading home.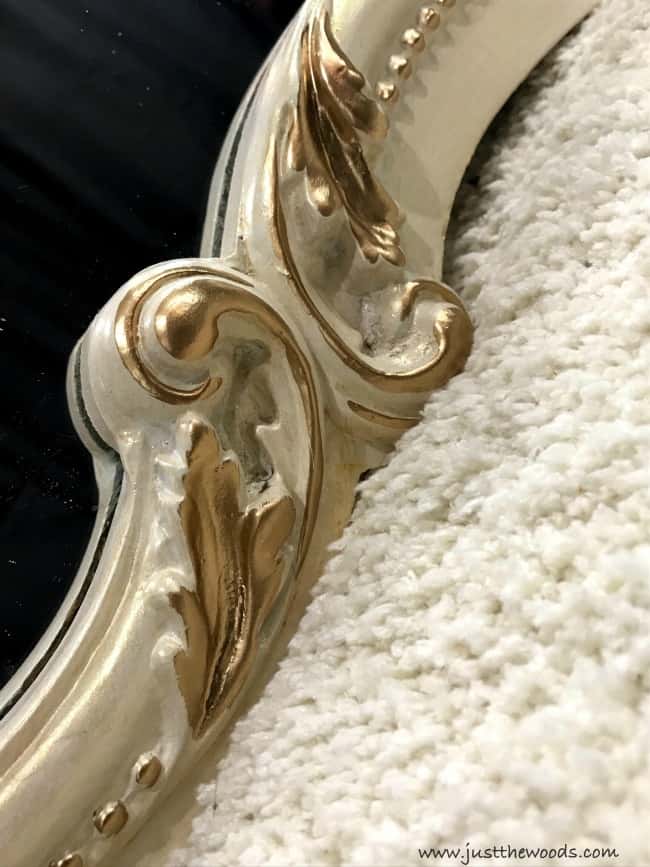 This metallic gold paint gives you the perfect combination of a shiny finish with an antique look. Whether this is your first time or your hundredth time tackling a project, this metallic gold paint is a favorite among many DIY enthusiasts.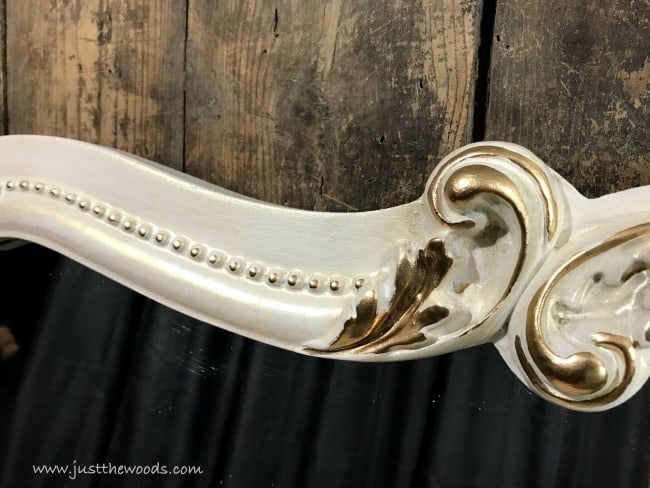 I had a little helper in photographing this gold leaf painted mirror. I suppose she is perfect to show how large the mirror is 🙂
Click here to Pin this post for later.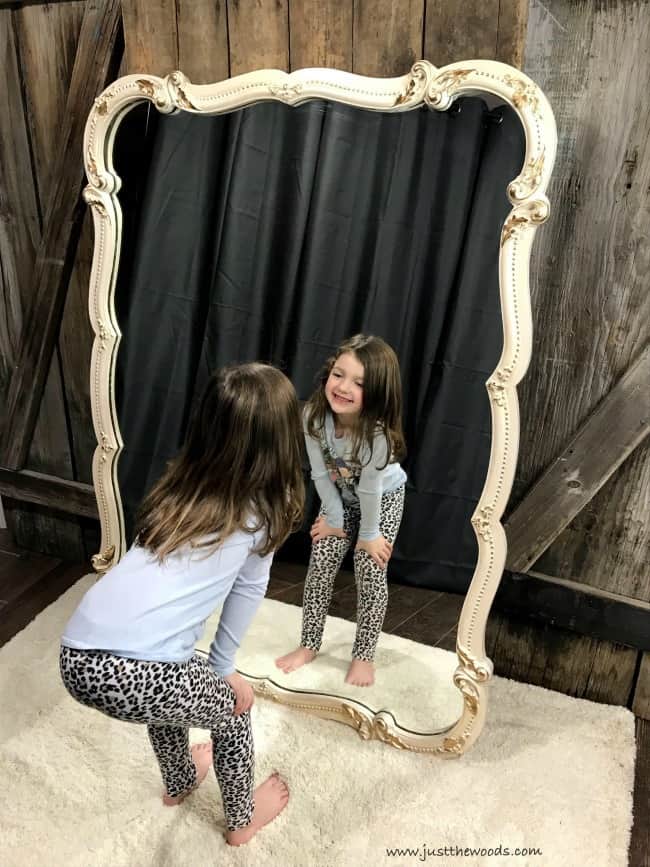 Frequently Asked Questions
Is it possible to do the inside of a huge bookcase, and does it pop as much as a faux leaf?

answer: the short answer would be yes. But for the cost of the paint, and the amount of paint needed for a larger project I am not sure it would be worth it. This paint seems to be better for smaller projects like hardware and highlighting gold accents. To do a large area could become pricy.

What type of projects is this gold paint best used for:

answer: This paint works beautifully on a variety of surfaces and for small home improvement projects like picture frames, mirror frames, the metal surface of light fixtures, and hardware on a piece of furniture.

Do you have to seal this gold leaf paint with a top coat?

answer: Of all the times I have used this paint I never add a top coat/clear coat. It does provide great durability in itself and I personally fear that adding a top coat may dull the metallic finish.
Make sure to check out all of the tips & secrets that I wish someone told me when I started painting furniture here: Painting Furniture Secrets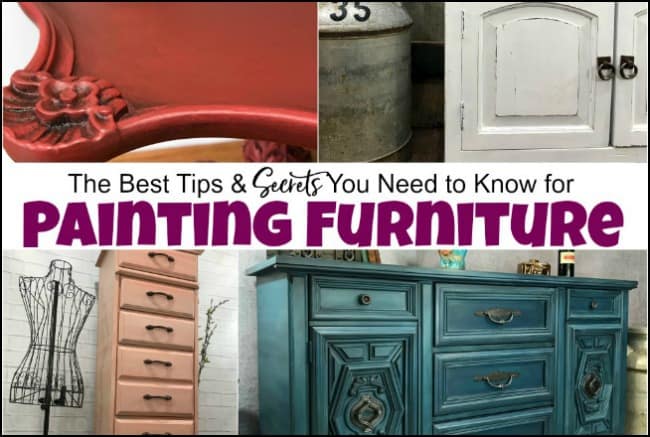 If you adore projects using metallic paint then make sure to check out some of these great makeovers.
Painted Furniture Ideas & DIY Projects using Metallic Paint
Because adding metallic paint to your furniture makeover is always a great idea! Here are 10 more DIY projects using metallic paint.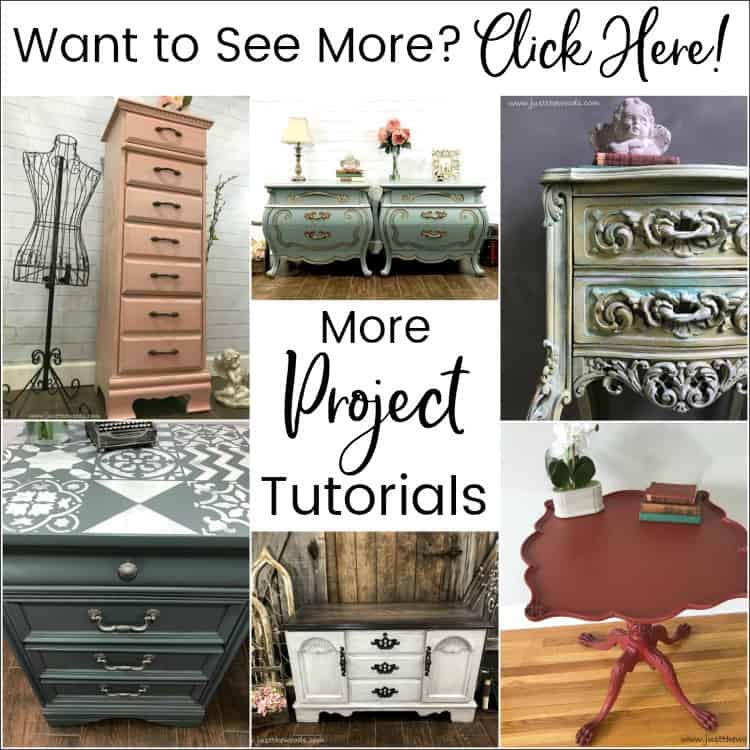 Don't Forget – Follow Just the Woods and Share this post to Inspire others:
FACEBOOK * INSTAGRAM * PINTEREST