Here is an easy make your own homemade sugar scrub with only 3 ingredients. Enjoy this homemade sugar scrub recipe for your favorite natural exfoliator and make it at home.
Have you tried, or do you already love using sugar scrub? If you are new to sugar scrubs and are curious as to what is sugar scrub or even what is sugar scrub good for. Well, it's basically a simple beauty recipe that is used to exfoliate the skin. You can use a sugar scrub on both your face and your body. If you love to make your own sugar scrubs then you should know that the possibilities and variations in scents are endless. I'm sharing how to make a homemade sugar scrub recipe with a fragrant lemongrass scent.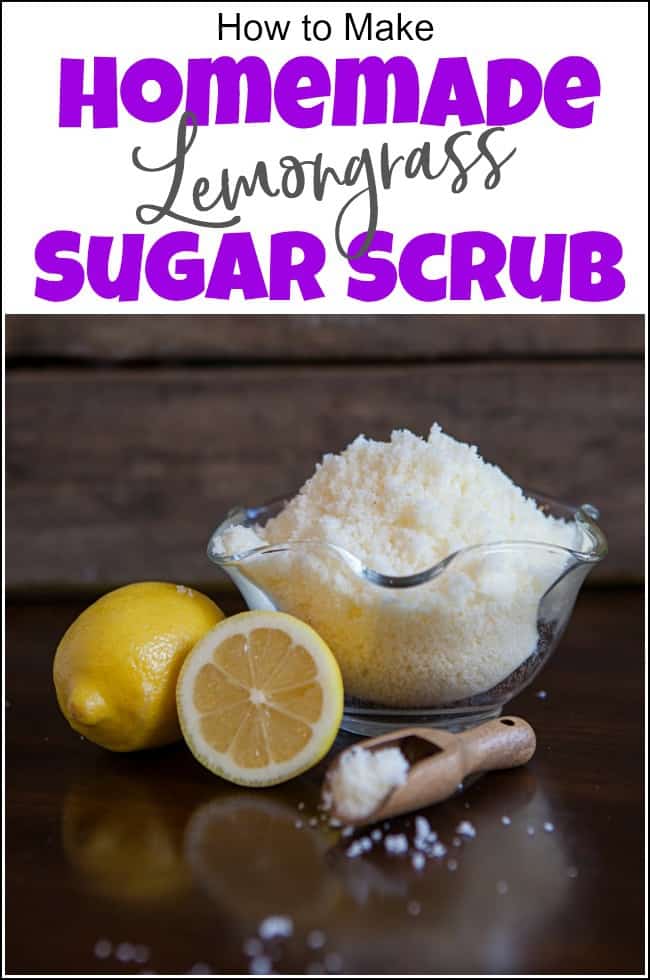 Disclosure: This post contains affiliate links for your convenience. Click here for my full disclosure policy. 

Easy Homemade Sugar Scrub Recipe
Materials Needed / Source List:
1 cup White Sugar
2 Tbsp Coconut Oil
Lemongrass Essential oil 
How to Make Sugar Scrubs
If you want to know how to make your own sugar scrub this may be the easiest sugar scrub recipe of all time. With only 3 ingredients you can make your own natural sugar scrub at home.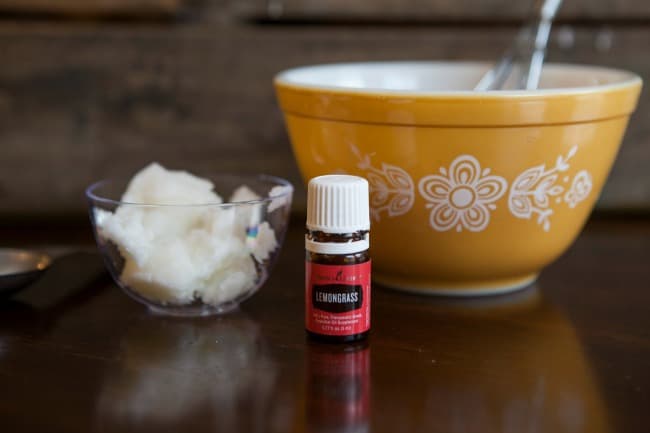 Pour 1 cup of sugar into a medium-sized bowl.
In a separate bowl, measure out your coconut oil (2 Tbsp melted). Place in microwave for one minute, stirring every 15 seconds until melted but not hot.
Slowly add to sugar and mix until well blended. 
Add LEMONGRASS essential oil. Appx 15 drops, more or less depending on your preference. You can find lemongrass essential oils HERE or a variety of scents HERE. 
Add a little yellow food coloring for color (optional)
Mix until thoroughly blended.
Store in airtight container and enjoy.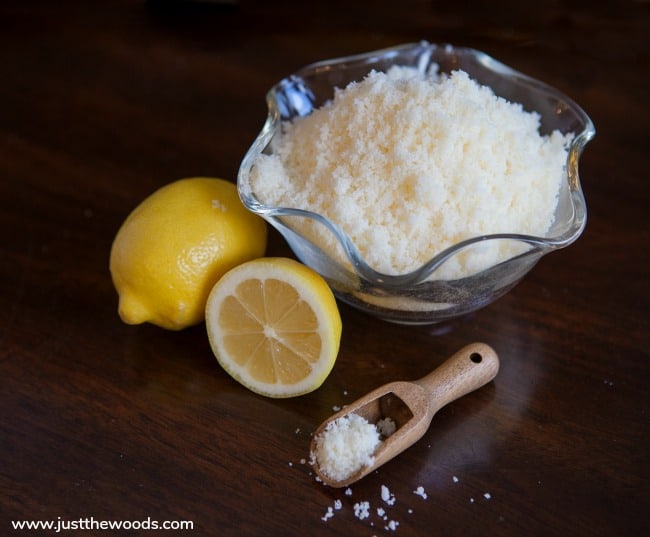 Love natural homemade DIY beauty products? If you like this then you may also like more natural DIY posts and recipes here: natural DIY

If You Love Sugar Scrubs But Prefer Not to DIY
Love sugar scrubs but don't have the time to make your own sugar scrub? Here are some great sugar scrubs available online:
Don't Forget – Follow Just the Woods and Share this post to Inspire others:
FACEBOOK  *  INSTAGRAM  *  PINTEREST
 Stay connected! For more tips and tricks sign up here : 
Pin it!