How to Cook Hard Boiled Eggs in the Ninja Foodi Pressure Cooker
If you're looking for a super-easy way to cook hard boiled eggs, look no further than your Ninja Foodi! In this blog post, we'll show you how to make perfect hard boiled eggs in the Ninja Foodi. We will be using the pressure cooker option on the Foodi, so you can easily adapt this to an Instant Pot if you don't have a Foodi.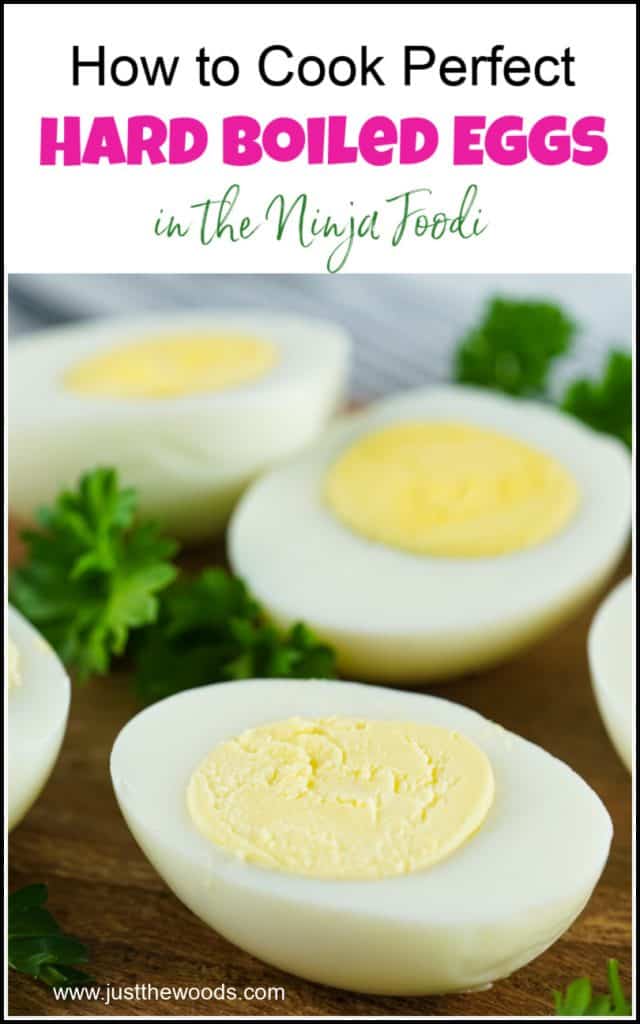 Disclosure: This Ninja Foodi pressure cooker hard boiled eggs recipe post contains affiliate links for your convenience. Click here for my full disclosure policy.

With eggs cooked to perfection in 4 minutes (plus heat up time), pressure cooking is a great way to cook eggs quickly and easily – and they always turn out perfect. If you've never made hard boiled eggs in a pressure cooker before, don't worry – it's really very simple. And if you don't have a Ninja Foodi pressure cooker–don't sweat it! You can use any pressure cooker or instant pot for this recipe as an alternative! Just follow these steps and you'll have perfect eggs every time!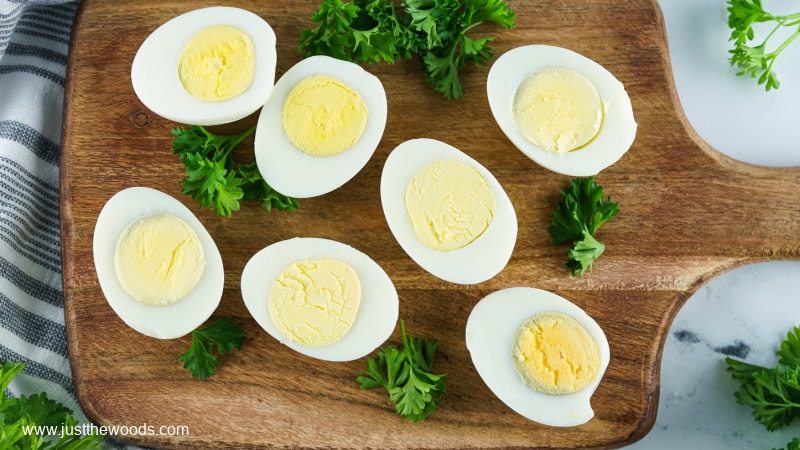 Hard Boiled Eggs: A Clean Eating Staple
If you're looking for food that is delicious, versatile, and nutritious, look no further than the humble egg. Eggs are a staple in my clean-eating household for good reason – they check all the boxes. Not only are they a great source of protein (6g in one large egg), but they are also extremely filling and can easily be incorporated into any meal. Whether you're looking for a quick snack or a hearty breakfast, eggs have got you covered. And did I mention that they taste amazing? If you're not already including eggs in your clean eating diet, now is the time to start!
Meal Prep Made Easy With Hard Boiled Eggs
Hard boiled eggs and meal prepping are definitely two peas in a pod. After all, what's not to love about having all your meals ready to go in advance? It's a great way to take control of your clean eating journey, and adding hard boiled eggs into the mix will help up your protein intake without having to cook up poultry, beef, or other meats (not that I have anything against meat – I love meat). And because they're so versatile, you can add them to salads, grain bowls, wraps, and so much more.
The Ninja Foodi Pressure Cooker: A Kitchen Essential
The Ninja Foodi pressure cooker is an absolute kitchen essential. It can help you make anything from delicious stews to healthy veggie dishes in a fraction of the time it would normally take. But that's not all! The Ninja Foodi also has a built-in air fryer, so you can get that perfect crispy texture on your food without having to use any oil at all. Plus, it comes with a bunch of different cooking presets, so you can just set it and forget it. Whether you're a seasoned chef or a complete novice, the Ninja Foodi is an essential tool for anyone who wants to whip up something tasty in a hurry.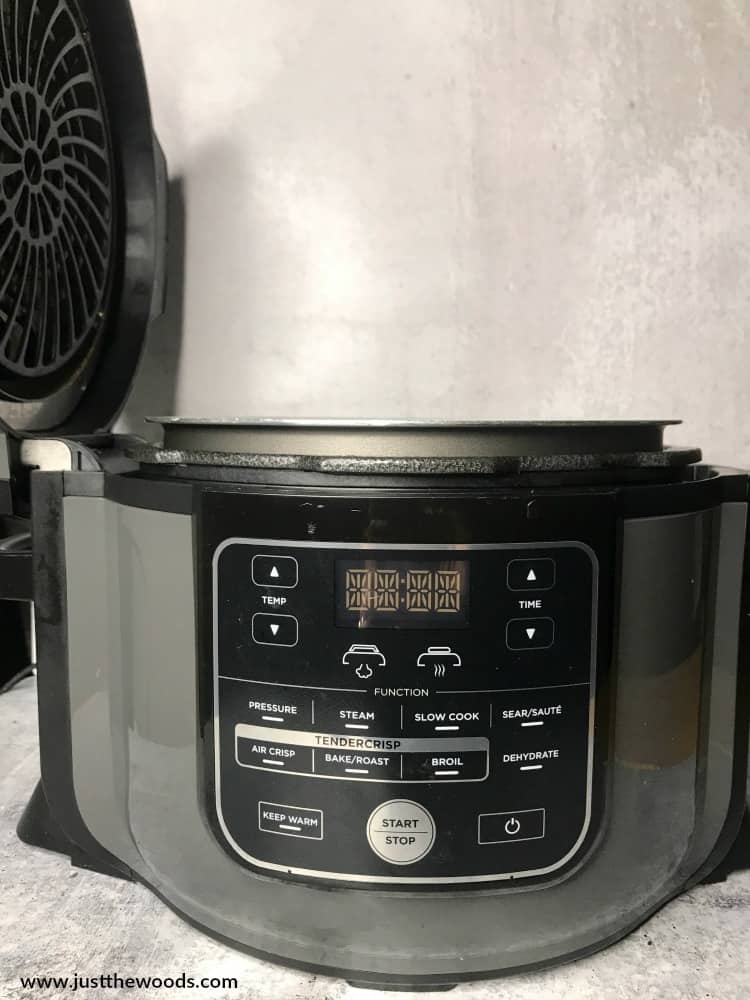 Making Hard Boiled Eggs
Start off by filling the Ninja Foodi base with 1 cup of water.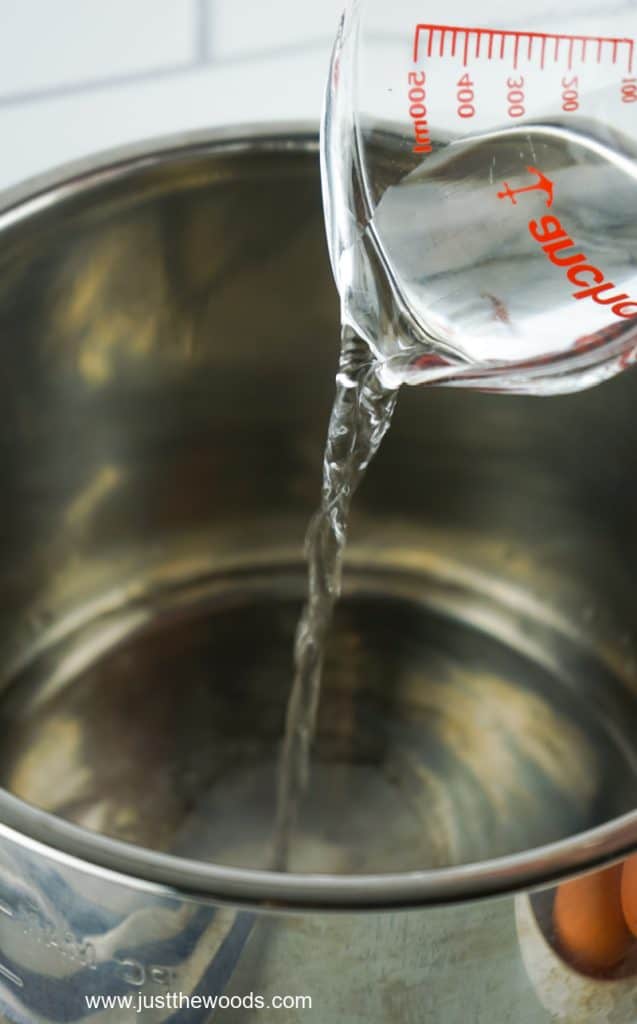 Then, place a dozen eggs in the Foodi basket, and secure the pressure cooking lid. Next select "Pressure" then 4 minutes and start. Make sure to set the release valve to seal. That's it–now we wait!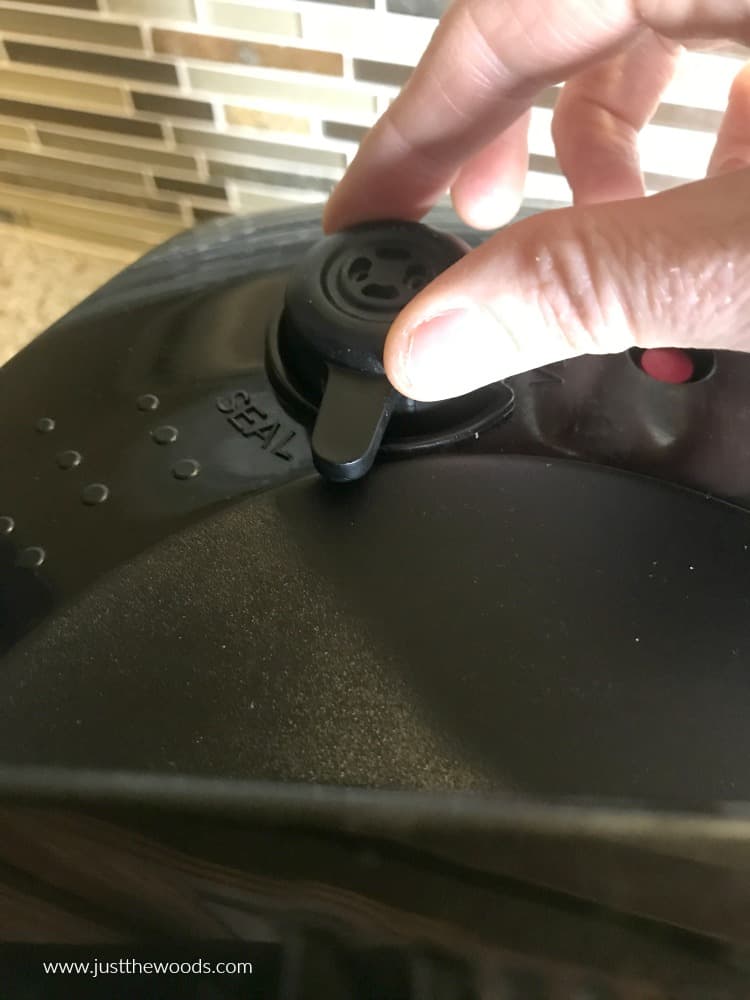 Once the Foodi reaches pressure the timer will start to count down the 4 minutes. Keep in mind that it can take up to around 10 minutes for the Foodi to reach pressure before it counts down. As soon as the 4 minutes are up your hard boiled eggs are finished. Go ahead and quick-release the pressure (CAREFUL! The steam is hot.) and carefully remove the eggs into an ice bath or place right in the fridge. I often us a simple pair of tongs to remove the eggs so I don't burn myself.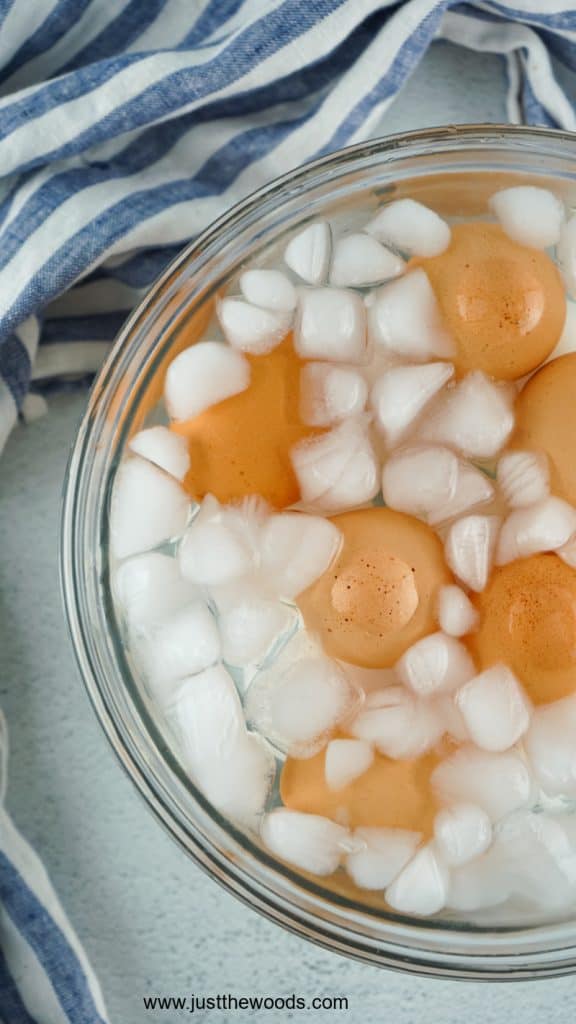 The shell will peel off easily, and you'll be left with 12 perfect hard boiled eggs.
How Long To Cook Hard Boiled Eggs
I recommend starting out by following this recipe and making adjustments as needed. If your eggs are undercooked, keep them in for a minute longer. And if they are slightly overcooked, make a mental note and put them in for a little less next time around. For me, 4 minutes is the magic number that works for us. If you are using an Instant Pot or different pressure cooker your time may need to be adjusted slightly.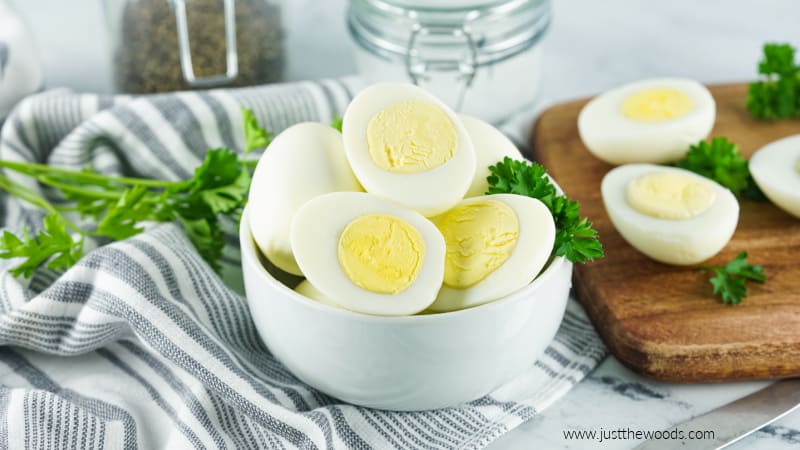 Easy Hard Boiled Eggs Recipes
Don't be fooled by their simplicity – hard boiled eggs are a versatile and delicious ingredient that can be used in all sorts of recipes. Here are a few easy ideas to get you started:
Egg salad: This classic dish is perfect for a quick lunch or light dinner. Simply chop up some hard boiled eggs and mix with mayonnaise, diced celery, and salt and pepper to taste. Serve on bread or crackers, or enjoy as is.
Egg BLT: This twist on the classic sandwich is sure to please. Start with a layer of egg salad, then add some crisp bacon, lettuce, and tomato. Serve on toasted bread for a delicious and easy meal. You can always mix it up and use turkey bacon or regular bacon. Either way, I prefer

Applegate

brand because they have organic and nitrate free options.
Deviled eggs: A party favorite, deviled eggs are always a hit. Start by slicing hard boiled eggs in half and removing the yolks. Mash the yolks with mayonnaise, mustard, and seasonings to taste, then spoon into the egg whites. Top with a sprinkle of paprika before serving.
Chef's salad: A hearty mix of greens, meats, and dairy free cheeses that is sure to fill you up. The salad typically contains lettuce, ham, turkey, Swiss cheese, American cheese, and hard-boiled eggs. It is then topped with a vinaigrette or clean dressing of choice. If you are not interested in making your own dressing, but would like a healthy clean salad dressing – check out

Primal Kitchen

.
Frequently Asked Questions
Can I cook hard boiled eggs in the pressure cooker?
The obvious answer at this point is YES.
How long does it take to boil eggs in a pressure cooker?
Contrary to the name, making Hard "Boiled" Eggs in a pressure cooker doesn't involve boiling at all. The eggs are cooked under intense heat and pressure with a water bath underneath. All you need is 4 minutes for perfectly cooked hard boiled eggs!
Will eggs explode in a pressure cooker?
Eggs can explode at times when cooked for more than five minutes under high pressure. You know you cooked your hard boiled eggs too long if you see a green rim around the yoke. They are still okay to eat over a salad and the likes, just not ideal texture results.
Do I have to put the eggs in an ice bath?
No, you can just place them back in the fridge once they come out of the Ninja Foodi/pressure cooker. The most important part is that they get cooled down.
Ninja Foodie Review
For a quick video showing a quick Ninja Foodi review and rundown of its functions, parts and simple cleaning you can find it at the bottom of this Ninja Foodi pulled pork recipe post.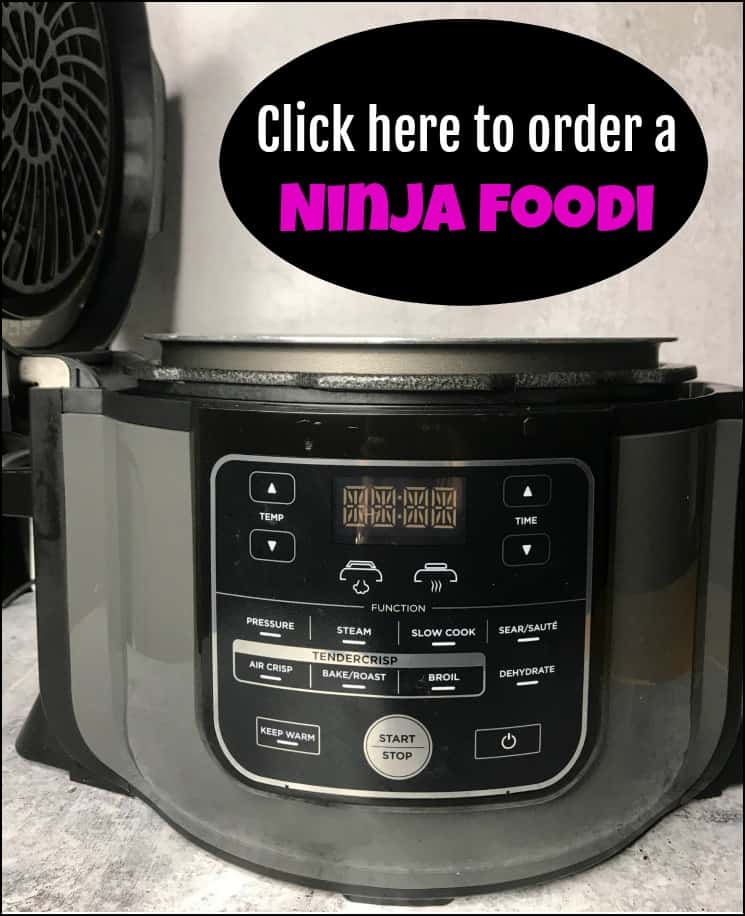 Make sure to check out my other Ninja Foodi recipes here: Ninja Foodi
Need support on your health journey? Consider Nutrition & Health Coaching! Im a certified coach (no gimmicks, no starving, no push for products). Click here for more info: Nutrition & Health Coaching.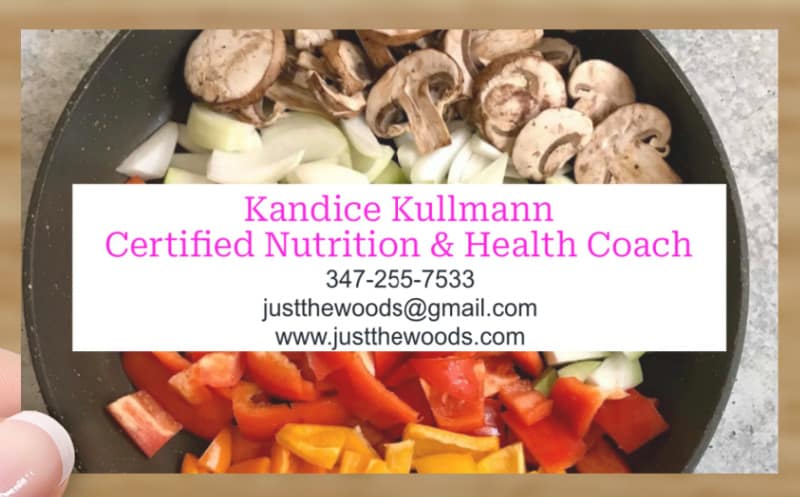 Printable Recipe
How to Make Perfect Ninja Foodi Hard Boiled Eggs
Additional Time:
10 minutes
Make perfeclty cooked hard boiled eggs in the Ninja Foodi pressure cooker.
Instructions
Add 1 cup of water to Ninja Foodi base
place 12 eggs into Ninja Foodi
Select 'Pressure" then 4 mintues on Foodi
Make sure to set the release valve to seal
Press start and wait
Once the Foodi reaches pressure the timer will count down 4 minutes
As soon as 4 minutes are up use the quick release valve to release steam. BE CAREFUL - THE STEAM IS HOT
Remove eggs from Foodi and place in an ice bath or place in the fridge to cool
Enjoy once the eggs are cooled
Recommended Products
As an Amazon Associate and member of other affiliate programs, I earn from qualifying purchases.
Nutrition Information:
Yield:

12
Serving Size:

1
Amount Per Serving:
Calories:

72
Total Fat:

5g
Saturated Fat:

2g
Trans Fat:

0g
Unsaturated Fat:

3g
Cholesterol:

186mg
Sodium:

71mg
Carbohydrates:

0g
Fiber:

0g
Sugar:

0g
Protein:

6g
nutritional values are estimates and may vary depending on products/ingredients used.

For more healthy clean eating recipes make sure to follow my clean eating Pinterest board here:
Clean Eating
.


Don't Forget – Follow Just the Woods and Share this post to Inspire others:
FACEBOOK * INSTAGRAM * PINTEREST * RECIPES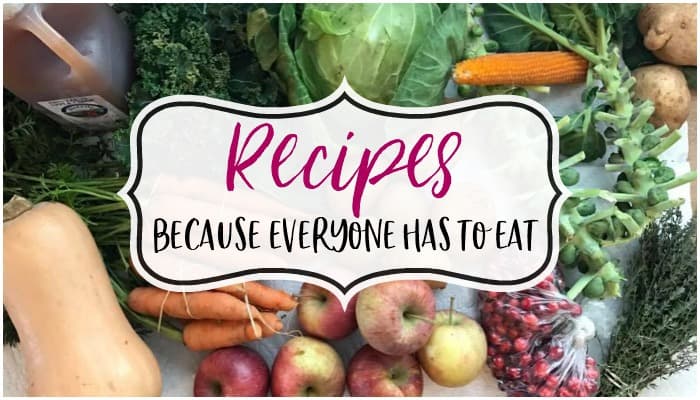 If you found this hard boiled egg hack helpful? Share it with a friend!
Have some hard boiled egg recipes you swear by? Let us know in the comments!