A Metallic French Provincial Painted Dresser & A Clumsy Painter
Here's a little story about a clumsy furniture painter and a custom metallic French Provincial Painted Dresser.
A little comic relief.   It's Friday night- "family time".   All I want to do is sneak down to my shop and get one top coat on this amazing dresser that I'm working on.  Some pieces haunt me, some tease me, some anger me and some excite me. This one has me excited and eager to finish. I'm so close.  
The Woooops
If I disappear my hubby will kill me. He's putting the kids to bed and I still need a shower. I say I'm going to take a shower downstairs with full intentions of sneaking back into my shop first, hoping he won't notice and then jump in the shower.   Well, one step down the stairs and I somehow slip, tumble, fall. slide, and Bounce!  I was just beating myself up earlier today, saying that I need to lose a good 30 lbs or so. Tonight that extra cushion on my bum just saved me from further damage and possibly broken bones. I yelled and probably sounded like an earthquake of sorts.   My hubs and kids came running wondering what they were about to find as I lay at the bottom of the stairs on the verge of tears and almost laughing but not quite. My hubs is asking in a panic if I'm ok..  "is anything broken? Should I call someone? Do you need to go to the hospital?"  It was a moment of pure insanity (When all calmed down he had the audacity to ask if I broke any of the stairs) The kids at the top of the stairs asking if mommy is ok.  My two year old asked if mommy fell on her hiney or her face.  My 4 yr old inspects my elbow for a boo boo. He suggested a band-aid that bends to fix it.   After a few minutes things calm down, Brian gets the kids to bed and I still manage to sneak to my shop.  Clearly, I don't take a hint to call it a night.  But I merely snapped a few photos and decided to turn out the lights and take my bruised bum to the shower. The dresser isn't finished yet but here are a few photos of the stunner that drove me to injury. I'll be sure to update once she's all done.  
The Project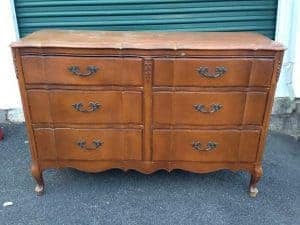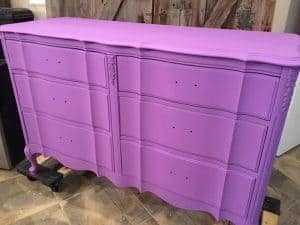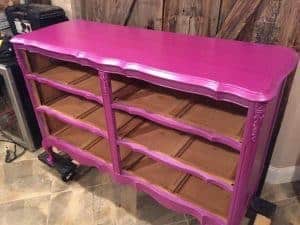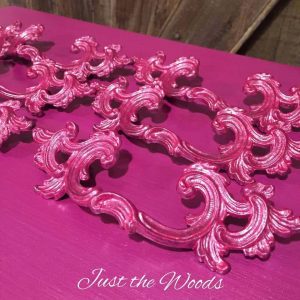 Here's the end result …   Enjoy!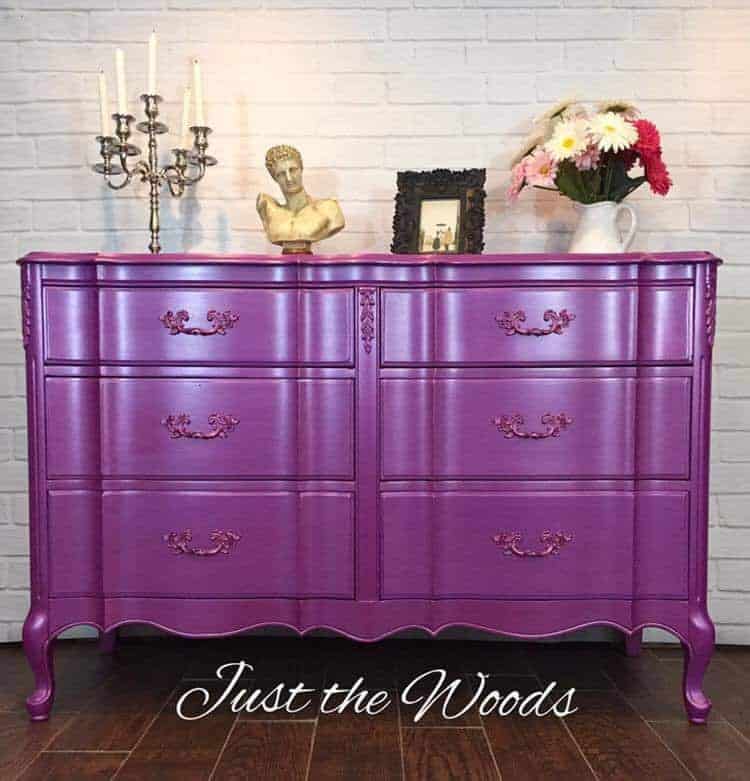 If this is your first time visiting and would like to be added to the mailing list for new posts you can subscribe here: