Hello, this is me.
Hey, there and welcome to my blog! I'd like to introduce myself.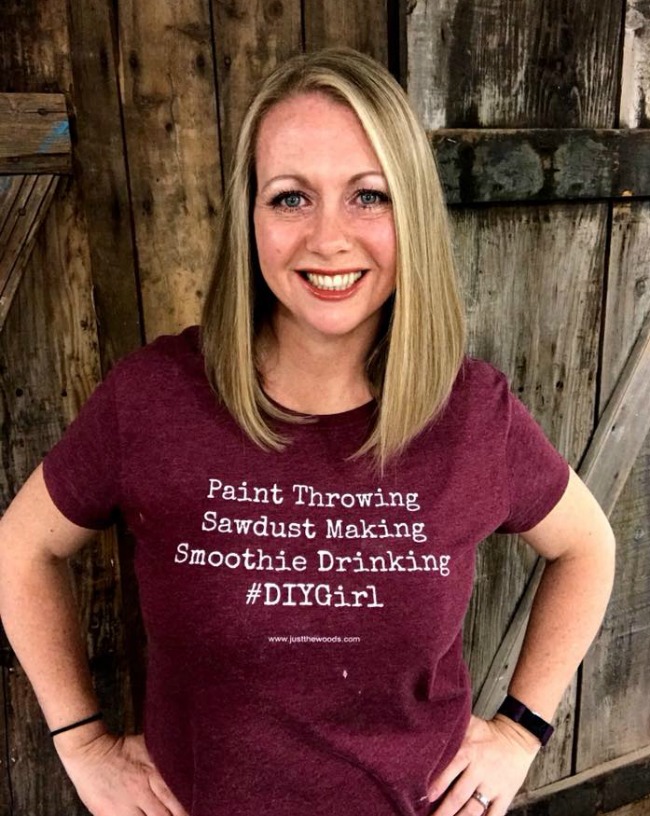 I'm Kandice – I'm a mom of two wild, happy, loud and full of energy little ones (Jackson-10 and Layla-8) – I feel I need to update this as they keep growing on me. You will surely hear about them, here and there if you follow along. I'm a Navy veteran- I served 5 years active duty in an FA-18A fighter jet squadron down in Virginia back in the 90's, and then a few years in the reserves afterward. I'm a wife to my supportive husband who is often my muscle for heavy items and thief of my tools. I'm a retired NYPD Detective. Lastly, I'm the artist behind Just the Woods. For those who know me, or those who have met me for the first time when picking up a piece, or even out and about- I'm often covered and I mean COVERED in paint. My clothes, my hands, my arms and sometimes even my face. Some would say (*my husband would say) I look like a hot mess, but that's ok. I can be a little all over the place. Sometimes I think I have so many ideas in my head that I can't keep up with myself.
What to Expect
As far as starting a blog and what you can expect .. I can say a few things for certain – I use only safe, high-quality products, paints, sealers, stains, etc. There are so many products out there and I've found that one that works for me. I'll share more as we move along. I do plan to share projects and some of the insanity that goes on behind them, the things that lead up to the final photos. I say insanity because my days are filled with screaming, baths, peanut butter and jelly, potty accidents, and wrestling kids in and out of car seats, oh and laundry, plenty of laundry. The majority of my work is done while the kids are at school. When people ask advice on how to do certain things or how to achieve certain finishes or different techniques, etc – the best advice I can honestly give is to make a mess, experiment, try something, anything, make a decision, Go Against the Grain and find your OWN style and go with it.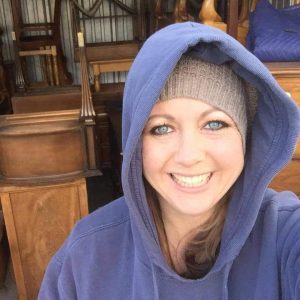 You may also wonder why is this DIY girl who paints furniture sharing food and recipes? Well, after retiring from the NYPD I was overweight and unhealthy in general. I have slowly transformed my health and my body through exercise and clean eating allowing me to lose over 50 lbs! (without gimmicks) With that, I have gotten pretty passionate about food and living a healthier lifestyle, so since we all need to eat I like to share foodie love too. You can read about my weight loss journey here: Weight loss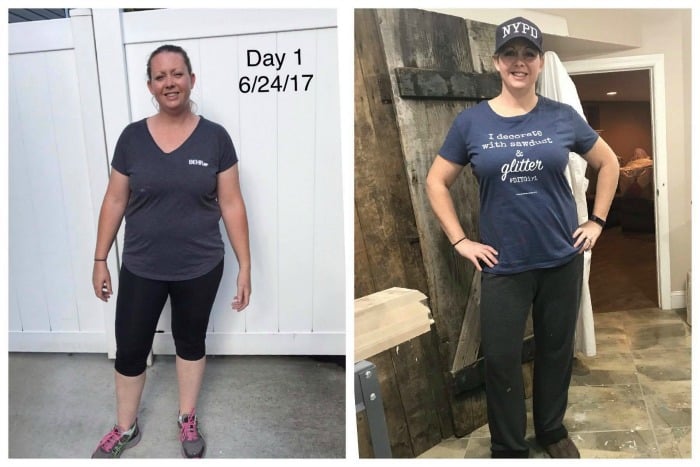 Continuing with this journey I went on to become a Certified Personal Trainer as well as a Certified Nutrition Coach. Life is a constant journey and we all evolve and passions change. I've slowly journeyed away from furniture and towards food and living a healthy lifestyle. In turn, I love to share that with you in the form of recipes and in offering 1 on 1 Nutritional Coaching.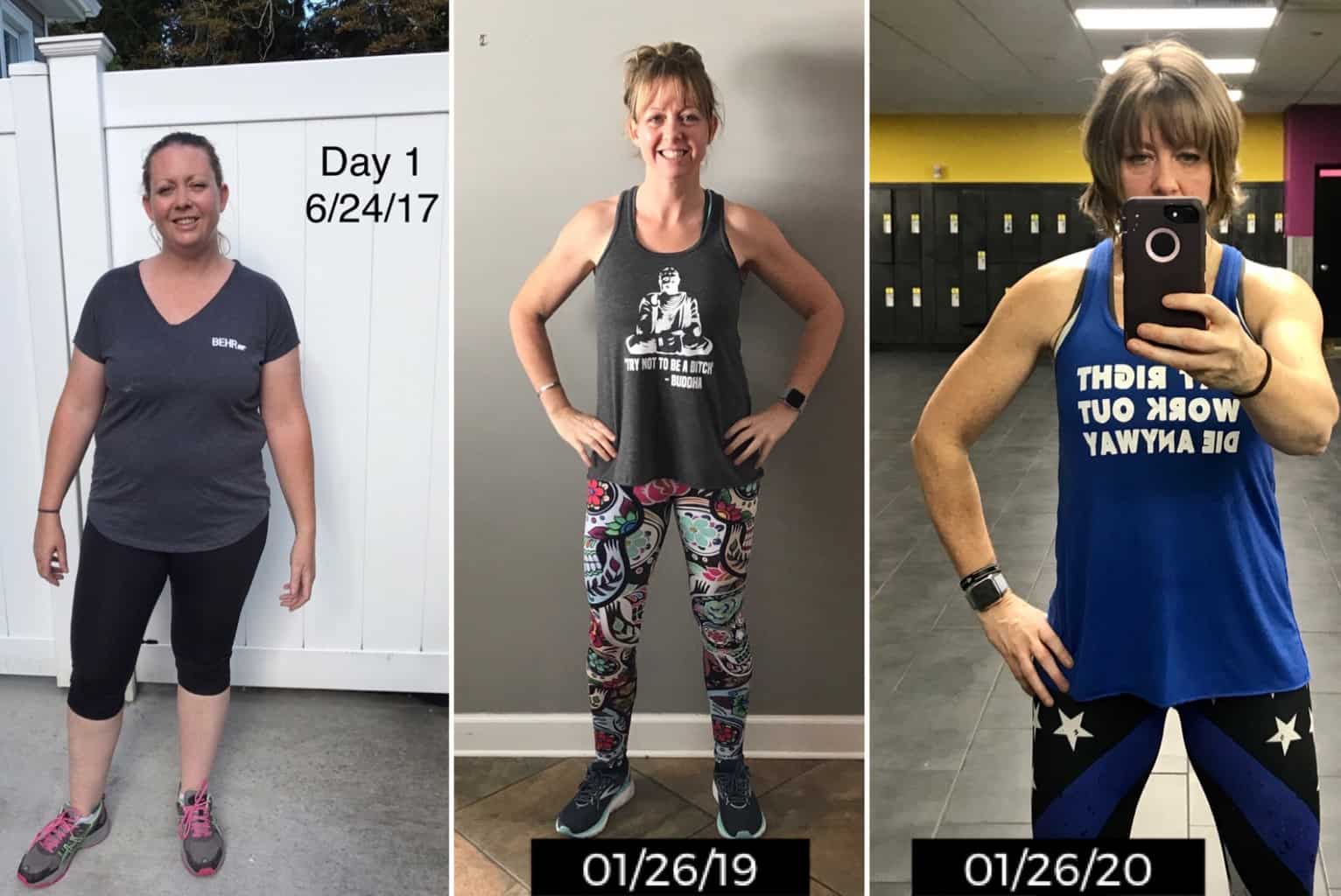 To continue on with my love of nutrition and living a healthy lifestyle I am working on my Certification as a Holistic Health Coach with the Institute of Integrative Nutrition! If you have a similar passion then click the image to check them out.
I was a skydiver. I've jumped out of a plane in NY, NJ, CA, PA, GA and FL (total over 200 jumps)
I turned 21 in Key West and have done the Duval Crawl.
I've lost my money in Las Vegas.
I've spent a night in the Swiss Alps.
I once took a train to Paris, from Germany with just a backpack and no plans.
I've had 3 miscarriages and a failed IVF.
I have a Bachelors Degree and I'm still paying off my student loans.
I never thought I would have my own business.
I start every day with a shot of apple cider vinegar.
I go to the gym 4-6 days a week and love to run.
I drive a pickup truck.
I am a NASM (National Academy of Sports Medicine) Certified Personal Trainer
I am a Certified Nutrition Coach (Precision Nutrition)
I have an obsession for

DIY shirts

& running sneakers.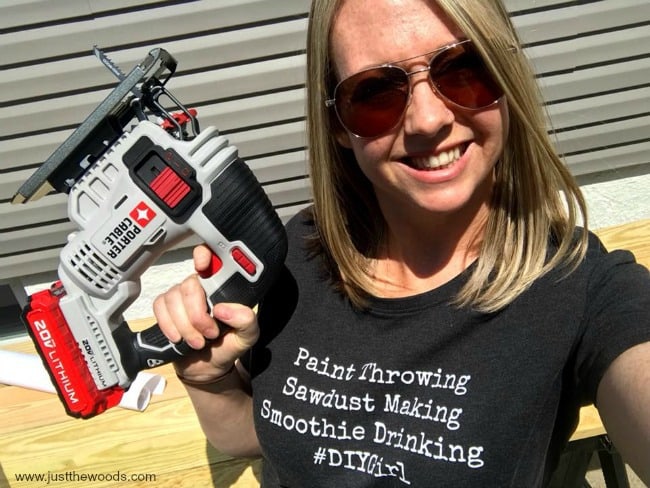 I've been fortunate to have my work featured in a magazine as well as numerous websites.. you can check it out here if you'd like: FEATURED
You can see my portfolio of past work here: PAST WORK
You can reach me here: Contact Just the Woods
Don't Forget – Follow Just the Woods:
FACEBOOK * INSTAGRAM * PINTEREST
Subscribe to our mailing list here:
Thank you for stopping by and Enjoy!