Ten Cheerful Spring Wreaths Under $50
Hello Spring! With Spring comes gardens and blooms, door decor and spring wreaths. The weather is getting warmer and we even have a few blooms pushing through the soil in the garden. I don't know about you, but I am ready for sunshine and short sleeves.
We recently had a wind incident that sparked an outdoor renovation and we are getting new siding on our house in a few weeks. With the new siding in less than two weeks, it has me thinking about the outside of our home as a whole and more specifically our entry. We have a red bench on the porch, but a spring wreath for the door would be perfect. See my boring door. Brian has mentioned a few times that he thinks I should paint it because its all scratched up by the handle. From the constant use of the keys to unlock the door, the other keys hanging on the key ring have scratched up the area around the lock.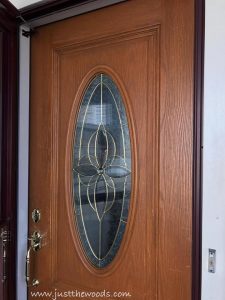 As I write this, I realize I probably will need a new mailbox as well, since the one we have is original to the house and attached to the siding. The maintenance and upkeep never ends. Just when it feels like the projects are done, there is a new one on the horizon. See how tired the old mailbox is, don't think I haven't considered painting it.  Don't even get me started on the storm door, that's another story too.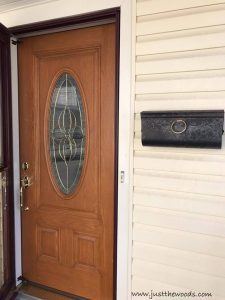 Spring Floral Door Decor
I've decided in my desire to spruce up our entry and front door to share a collection of ten cheerful spring wreaths for the front door all under $50. I admit that there were a few that I found that were a bit more pricey, but I'm trying to keep these things on a budget. Who knows what type of project will pop up next? Click on the numbered title for each of the spring wreaths to be directed to that specific wreath.
Disclosure: This spring door wreaths post contains affiliate links for your convenience.
1. Wild Daisy Floral Twig Wreath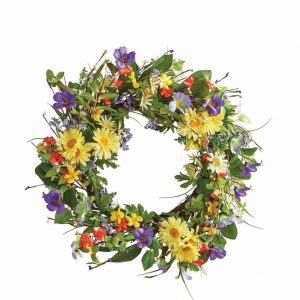 2. Pink Peony Floral Spring Wreath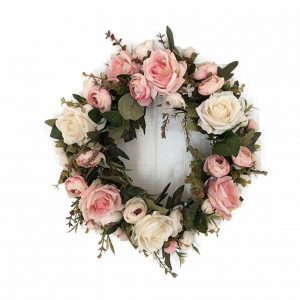 3. Daisy Teardrop Floral Door Swag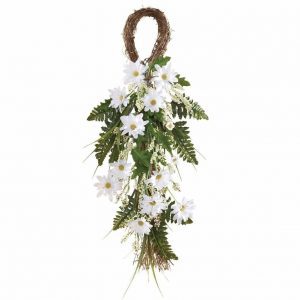 4. Tulips with Lavender Berries Wreath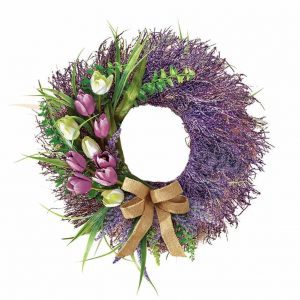 5. Pastel Berry Greenery Door Wreath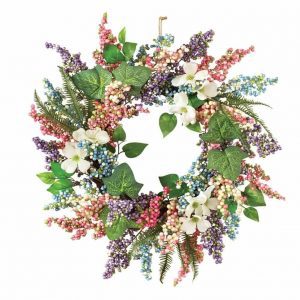 6. Purple and Yellow Tulip Wreath Door Decor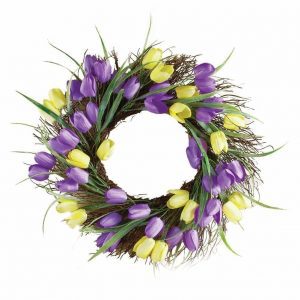 7. Magnolia Bloom Spring Wreath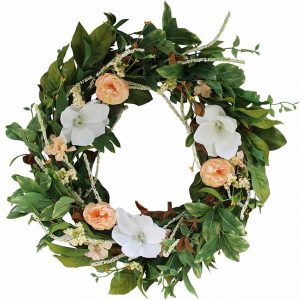 8. Lavender Spring Floral Forsythia Twig Wreath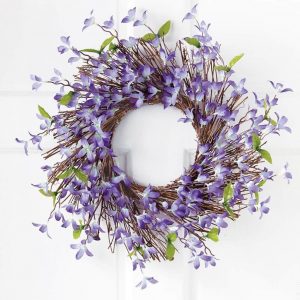 9. Romantic Large Blooms Spring Wreath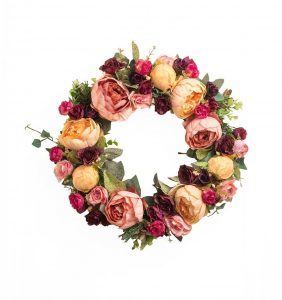 10. White Rose Spring Door Decor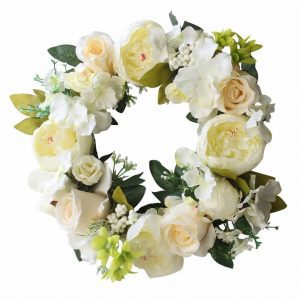 Whichever you choose, don't forget the Wreath Hanger.
I think I'm leaning towards #5, do you have a favorite?
I'll be sharing this post at these fabulous link parties.
Don't Forget – Follow Just the Woods :
FACEBOOK  *  INSTAGRAM  *  PINTEREST
Subscribe to our mailing list here:
PINTEREST PIN READY TO BE SHARED