Whimsical Wood harlequin painted table. Add a fun harlequin diamond pattern in black and white to a painted table for a whimsical result.
Normally I avoid anything that has already been painted.  There's too much uncertainty as far as what products are on it? Latex? Oil based? If it's really old – is it lead based?  Who knows?!  Then there's the removal of the paint, or at least most of it.  I have a love-hate relationship with my electric sander.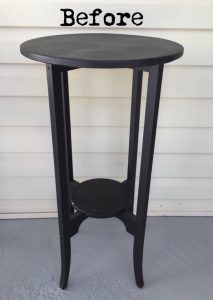 But this table actually arrived on my front porch followed by a text from my babysitter saying "I didn't want to ring the bell in case anyone was napping. But I left a small table on your porch, I thought you may have some use for it."
yes, my daughter was napping – good call.
I do have use for it and
thank you Taylor!
It was already painted black, it is solid wood and it is cute.  So I figured I'd give it a go.
Sanding Paint Layers
The first thing I did was break out not one but two electric sanders, one for the larger flat areas and one for the smaller spaces.  Low and behold, it wasn't just painted black, it had been painted black, and before that blue, and before that white!!  Oh boy!!  I could see how someone may actually like the look that was coming from sanding away at the layers, I admit I wasn't hating it but I had another plan in store for this little guy.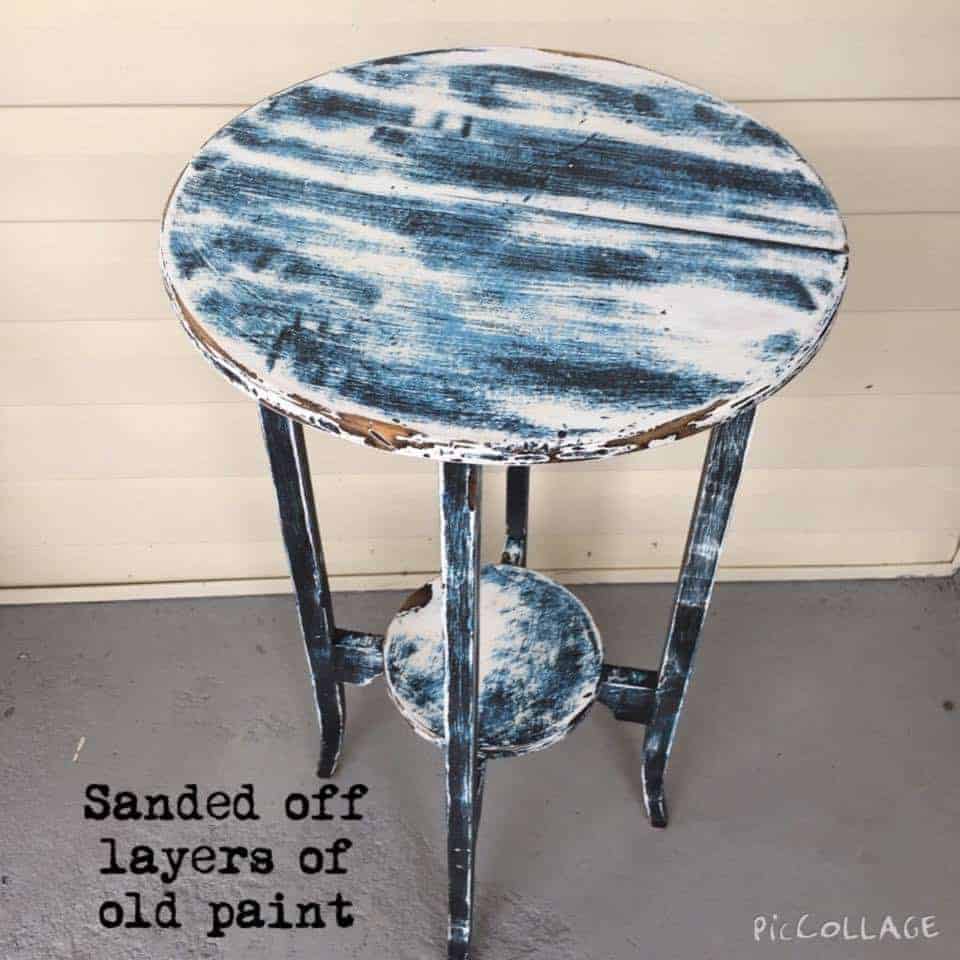 Painting a Whimsical Harlequin Painted Table
Once I was satisfied with sanding, then cleaning and prepping I ….. ready for this?  I painted it black!!  What kind of crazy person sands black paint off of a table to repaint it black?  ME! But then I added a whimsical harlequin stencil on the top and also on the lower shelf in white.  I actually went out and bought the stencil specifically for this table as soon as I saw it.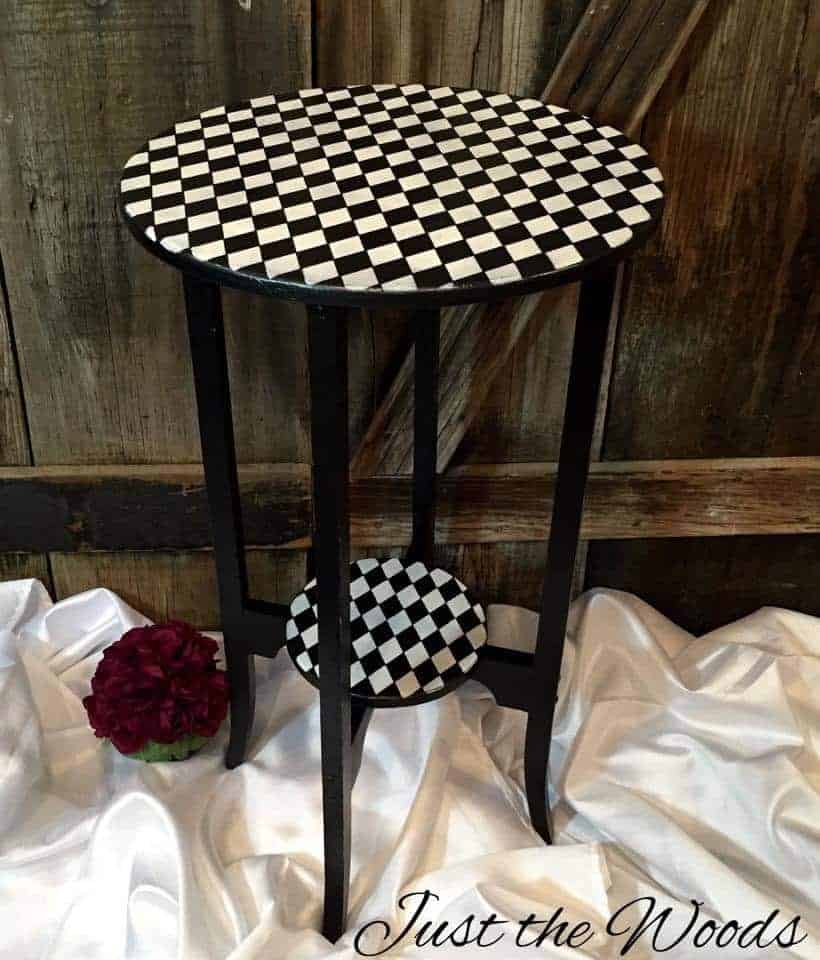 Once I added the stencil I went back over and lightly distressed the entire table.  I didn't want a completely crisp look, but not quite shabby either..  somewhere in between.  This little harlequin painted table makes me think of Alice in Wonderland! Happy unbirthday anyone?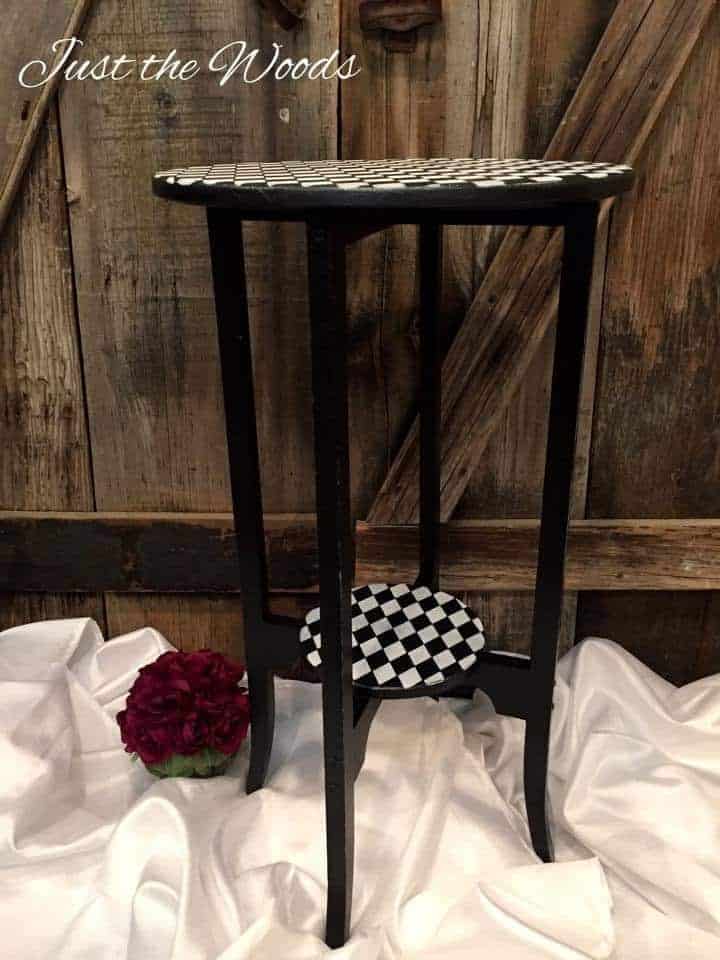 Click here for a more detailed tutorial for Whimsical Painted Furniture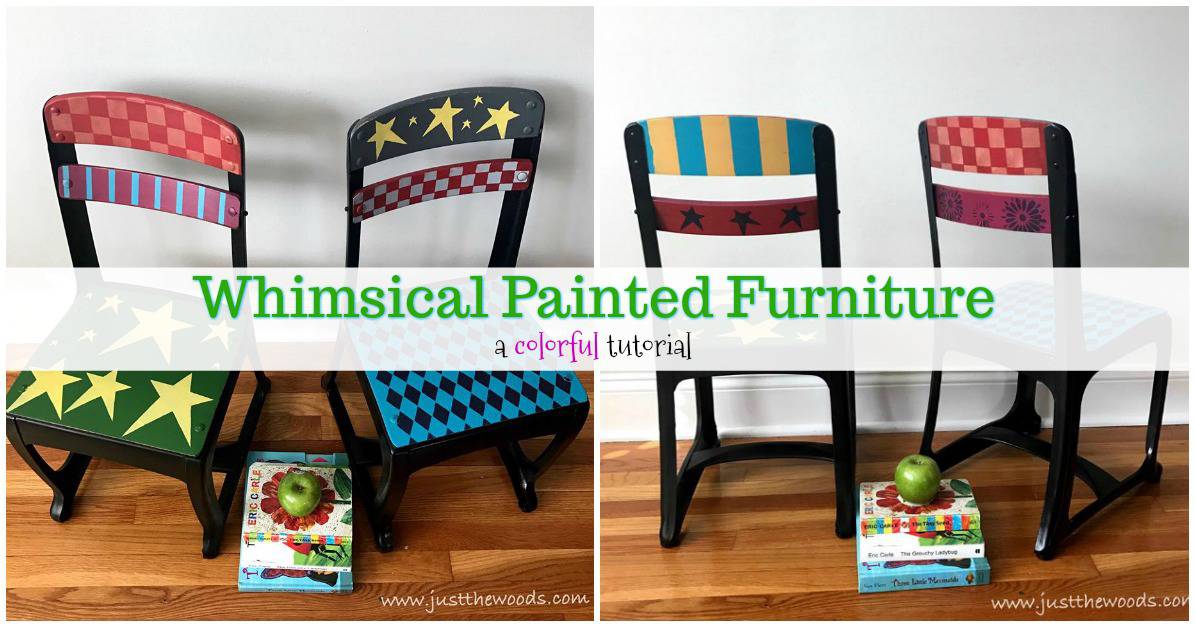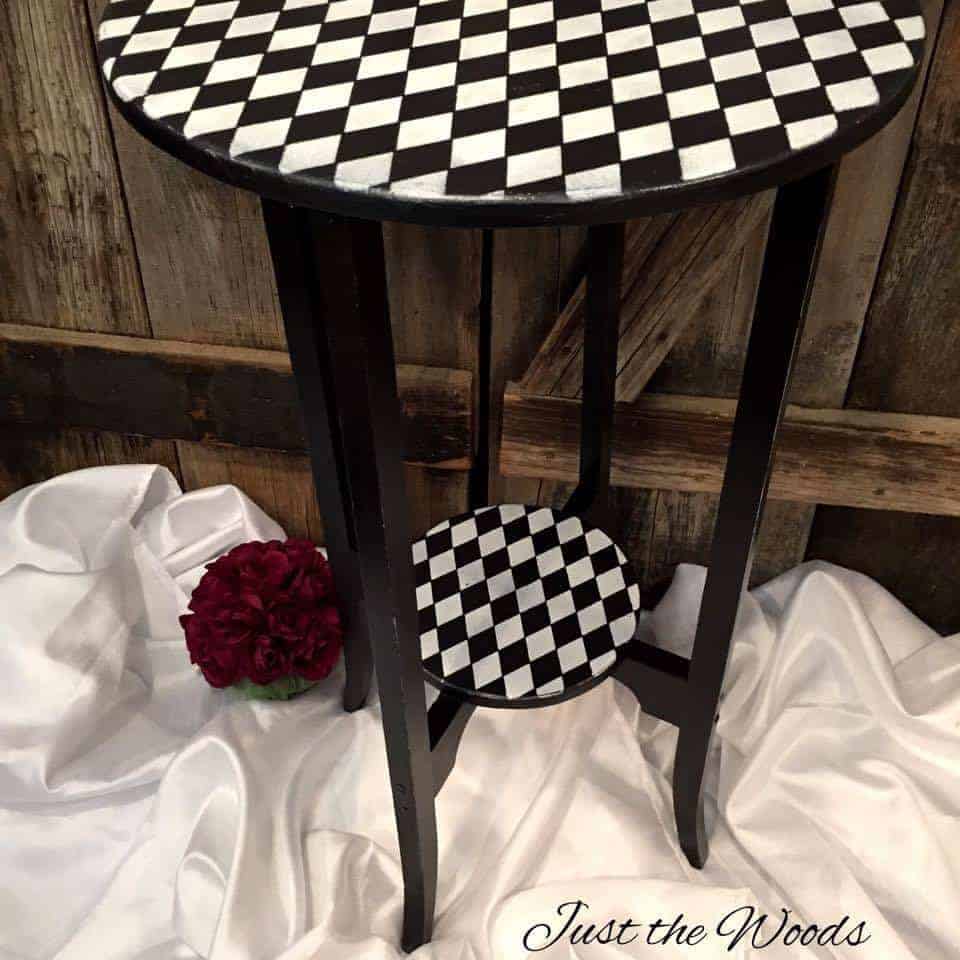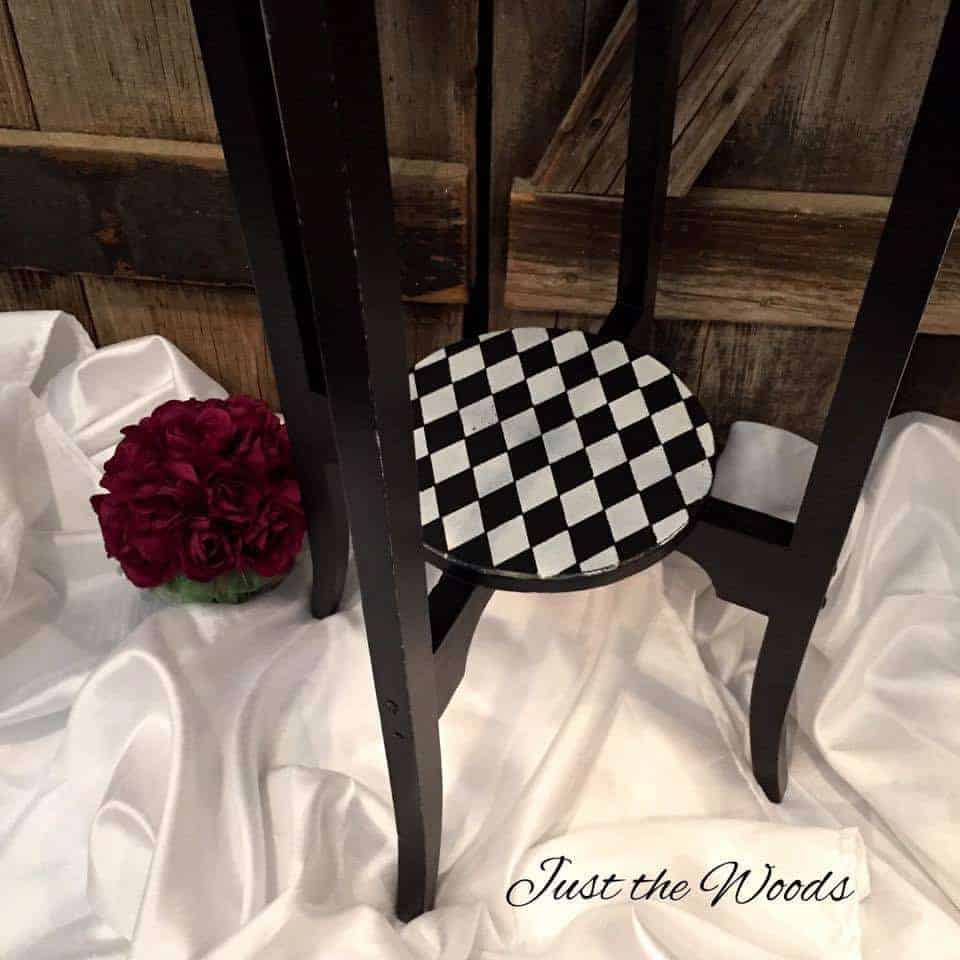 Looking for fabulous stencils? Click to find an amazing selection of stencils for your DIY projects: Show me Stencils!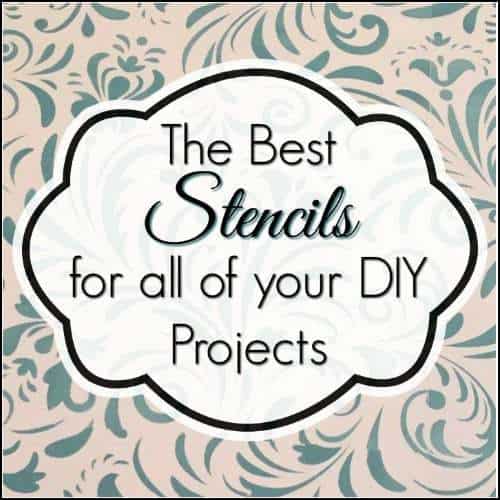 Don't Forget – Follow Just the Woods and Share this post to Inspire others:
FACEBOOK  *  INSTAGRAM  *  PINTEREST
 Stay connected! For more tips and tricks sign up here :