Who loves home decor? I admit that I had a blast decorating our living room. In our home, I have the vision, hubby makes the big things happen and it all works together perfectly. Yeah right, slightly smoothly maybe. But the end result is what matters more than the process right? I'm sure, like anyone it's always great to find gorgeous and unique home decor and amazing deals. If you've seen my living room than you already know how much I love unique decor items. My room seems to focus on our purple couch! Sadly the purple couch is no longer available, but I did order it online. Sometimes you just don't want to run out to the stores and online shopping just makes life easier. Everything is just a click away, especially with AMAZON. There are many sites to find great steals and deals. I have gathered 7 of the best home decor stores that I can find to share with you when you are looking for home decorating ideas.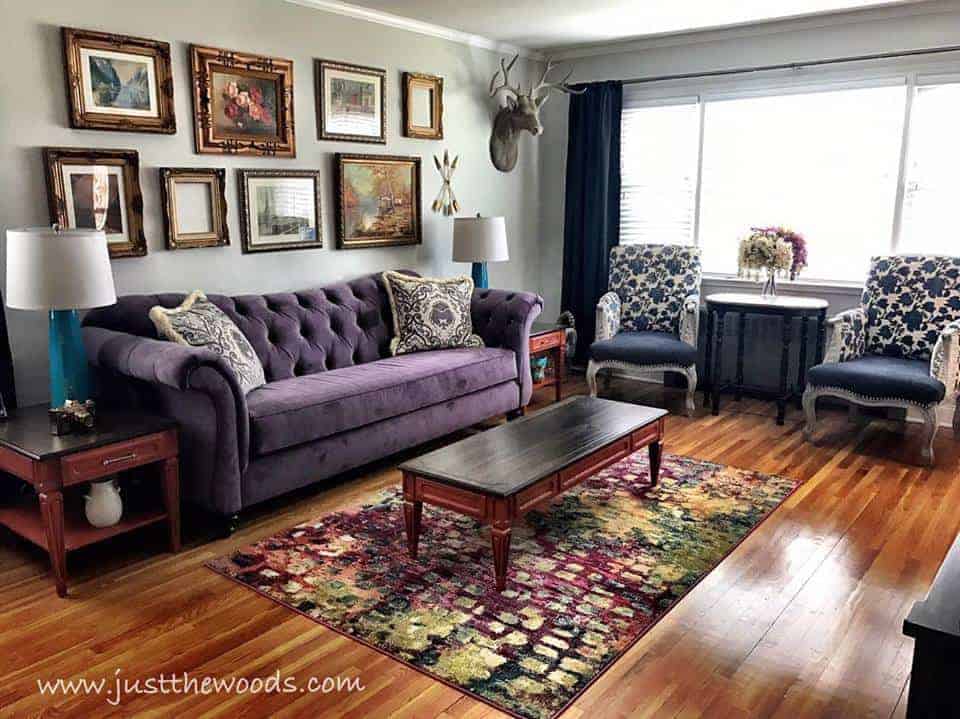 Disclosure: This post contains affiliate links for your convenience. Click here for my full disclosure policy. 
Where to Find the Best Home Decor Deals for a Beautiful Home
Kirklands

I admit that I recently discovered Kirklands for home decor. Honestly, I also had a 'where have you been all of my life" kind of moment. You know the kind that makes you say "why haven't I found this sooner?" They have an amazing selection of great items for the home. I don't think I've seen anything yet that I don't like. This could be dangerous for the wallet, but thankfully everything is also very reasonably priced!

Antique Farmhouse

We ordered our concrete deer head from Antique Farmhouse and absolutely love it. Antique Farmhouse specializes in farmhouse style decor, but there is so much more sprinkled in. For example, my deer head – he's not exactly farmhouse decor. So make sure to check them out, because you never know what you might find.
CLICK HERE TO SHOP ANTIQUE FARMHOUSE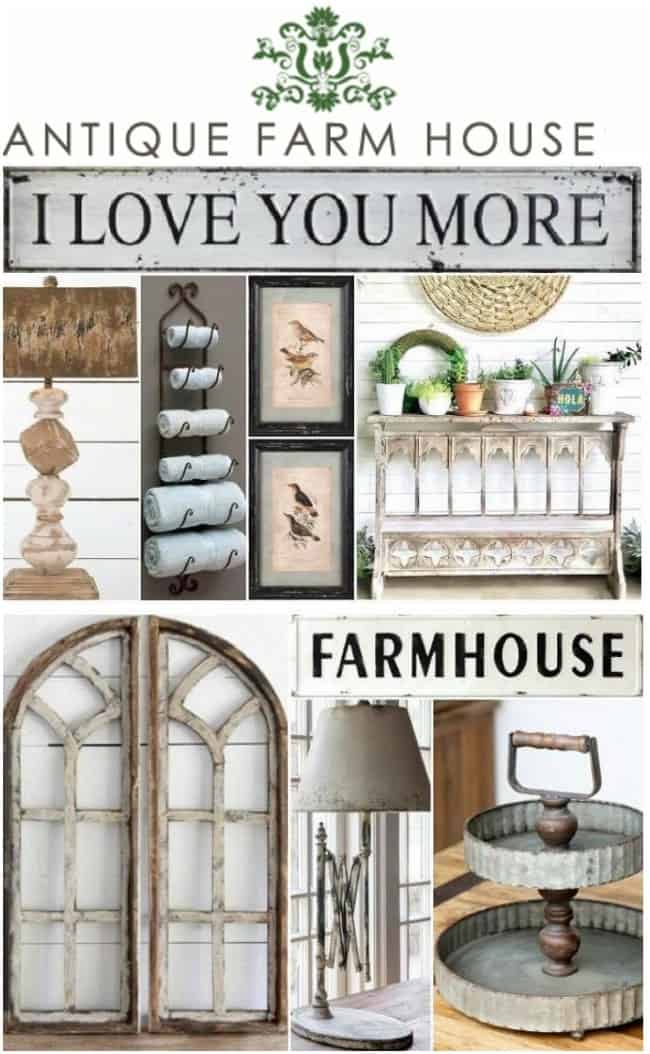 CLICK HERE TO SHOP ANTIQUE FARMHOUSE
Decor Steals

Another home decor site that specializes in mostly farmhouse decor is Decor Steals. Along with farmhouse decor, there are often vintage-inspired and romantic style home decor items. But the unique thing about Decor Steals is that they only sell certain items until they are gone. Once an item sells out they load a new item up for sale. Each time you check the Decor Steals website for home decor items you will most likely find something different available.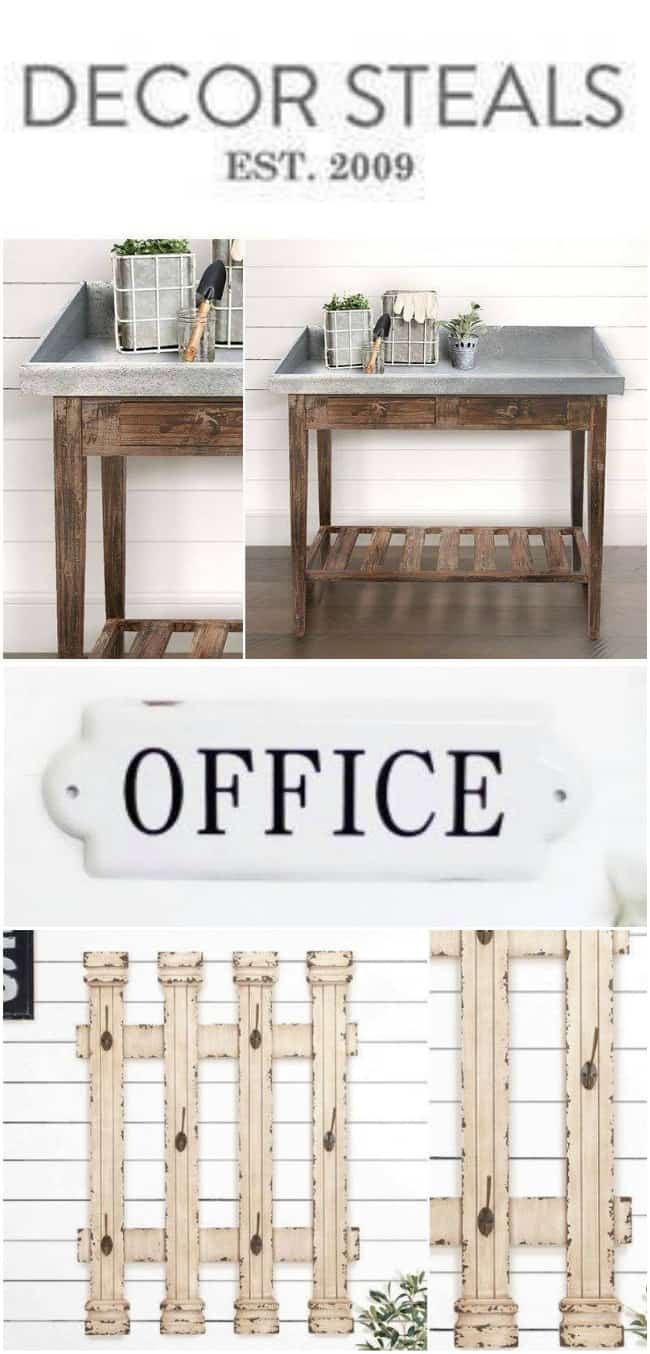 CLICK HERE TO SHOP DECOR STEALS
Etsy

Etsy is an all-time favorite of mine. It is an entire website dedicated to supporting local artists. Each individual shop is an individual crafter of sorts. Items are handmade and range from lighting, candles, soaps, mirrors, mason jars, curtains, holiday decor, pillows and more. I have done my fair share of shopping on Etsy and I think you would love it!
Pier 1 Imports 

My home is sprinkled with items from Pier 1. They have so many home decor items that you could absolutely get lost just clicking around the site finding each item is better than the last. From glam pillows, gorgeous wall decor, furniture items, and decorative accents.
CLICK HERE TO SHOP PIER 1 IMPORTS
Wayfair 

Like I mentioned earlier, my purple couch is from Wayfair and I have to tell you if you are nervous about ordering large furniture items online, don't be. From my experience, because I can really only share my own experience the delivery of the sofa was smooth as butter. I can honestly say that I have no complaints. The sofa was delivered wrapped in a large box, and it went easy peasy. The quality of the sofa is also fantastic. I was a bit nervous not being able to test it out first, but Im glad I took the chance.
Zulily 

Did you think that Zulily was only for boutique clothing? Did you know that they also sell home decor items? Not only does Zulily sell home decor items, but they actually have a wide variety of so many home decor styles. From Boho, to Eclectic, Glam and Industrial. You name it, you can probably find it on Zulily.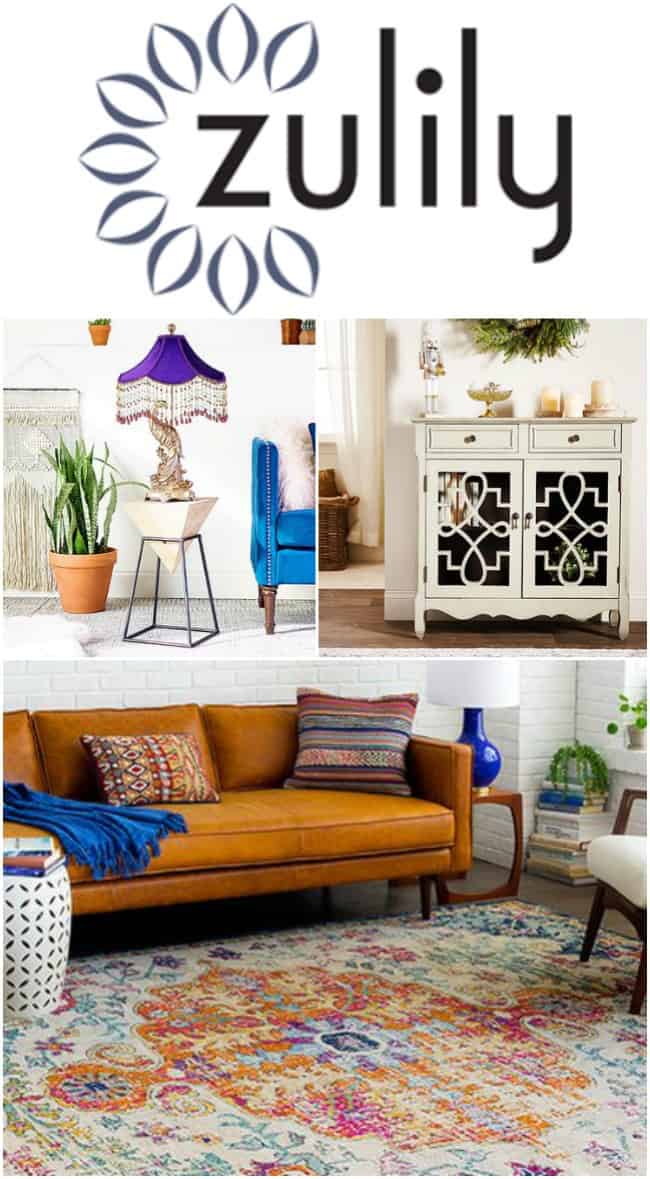 Love home decor but don't feel like spending hours scouring the internet? Let me do the work for you. Looking for something in particular? Go ahead and comment below or contact me (justt[email protected]) to let me know what you're looking for.

Don't Forget – Follow Just the Woods and Share this post to Inspire others:
FACEBOOK  *  INSTAGRAM  *  PINTEREST
 Stay connected! For more tips and tricks sign up here : 
Pin it!