Crispy green beans are so easy to make, healthy and delicious. You can think of them as green bean fries, and who doesn't love fries? 😉 The air fryer is the best way to get crispy green beans without having to actually fry anything.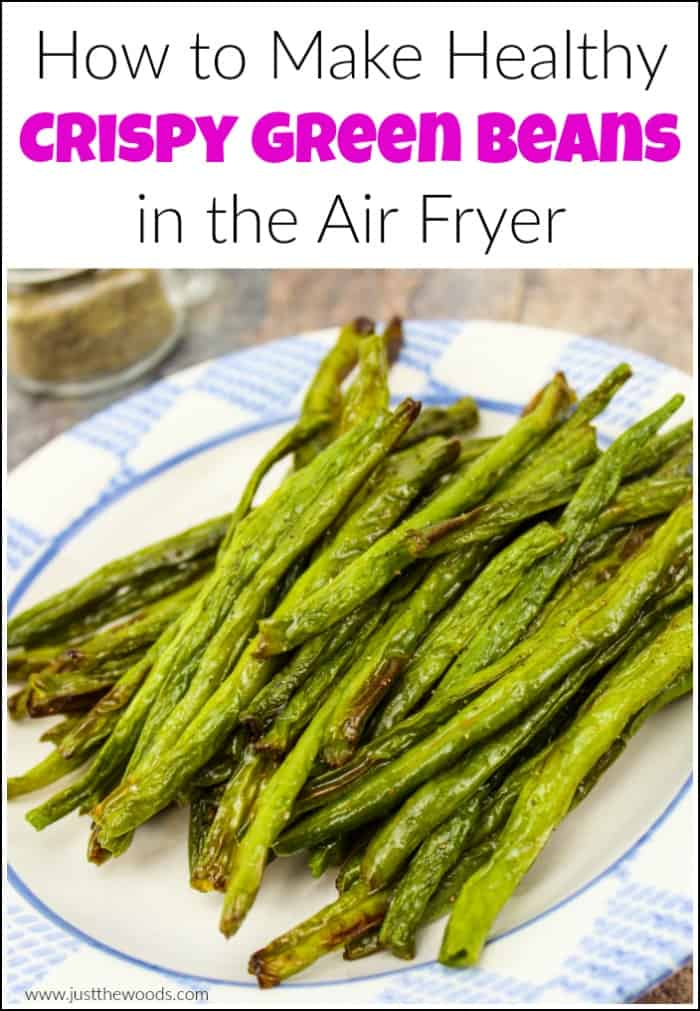 Disclosure: This air fryer green beans recipe post contains affiliate links for your convenience. Click here for my full disclosure policy.

Healthy Air Fryer Green Beans Recipe
What You Will Need (Full Printable Recipe Available Below)
Ingredients: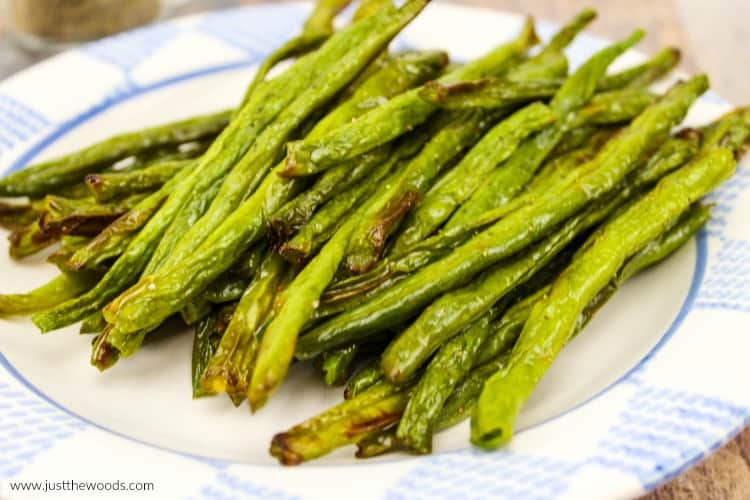 How to Make Air Fryer Crispy Green Beans
Before I even get into this healthy air fryer recipe I want to mention that I recently got a Ninja Foodi. It is amazing! The Ninja Foodi is like the holy grail of all kitchen gadgets. It is an Instant Pot/pressure cooker, an air fryer, and a dehydrator all in one. Just about the only thing it doesn't do is wash the dishes when the meal is finished. I realize that not everyone has a Foodi, and more people have an Instant Pot, or an air fryer so keep in mind that this air fryer green bean fries recipe can be made in either a traditional air fryer or a Ninja Foodi. If you are considering getting one you can get it online HERE.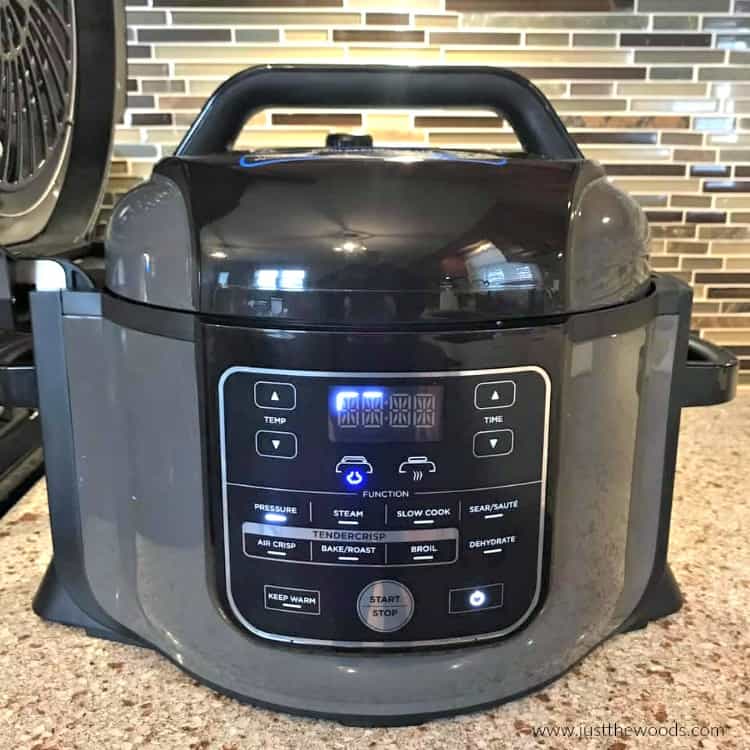 Cooking with an air fryer or Ninja Foodi is an easy way to make your favorite foods quickly while staying healthy. I am all about eating healthy and clean eating. If you are new to a clean eating way of life then you need to check out Everything You Need to Know about a Clean Eating Diet. You can also see how I, personally have lost 50 lbs and am keeping it off by following a clean eating diet here: How I Lost 50 Lbs Clean Eating. Moving on, let's make some delicious crispy green beans in the air fryer!
Instructions:
Start off by rinsing your green beans and patting them dry with a paper towel.
Using a sharp knife or

kitchen shears

, cut and trim the ends off of your green beans.
Once all of your green beans are trimmed, place them on a large cutting board or baking sheet just to spray them lightly to coat with your oil of choice. This is the spray oil that I like to use. I feel like using the spray keeps the amount of oil to a minimum. Though healthy, there are a lot of calories in oils and too much of anything is not always a good thing.
Next, toss your green beans into a large bowl, and season with a little salt and pepper to taste.
Now your green beans are ready for the air fryer. Lay them in a single row if possible. They will come out crispier this way. Don't worry too much if you have to stack your beans.
Cook on air fryer setting, 400 degrees for 8 minutes. About halfway through toss the basket and shake the green beans.
When the green beans are fully cooked the ends will start to brown.
Serve immediately as a side to your favorite meal. These crispy green beans make a great side dish for a holiday get together and even tasty as green bean fries for your next summer BBQ. Enjoy this healthy air fryer recipe any time of the year!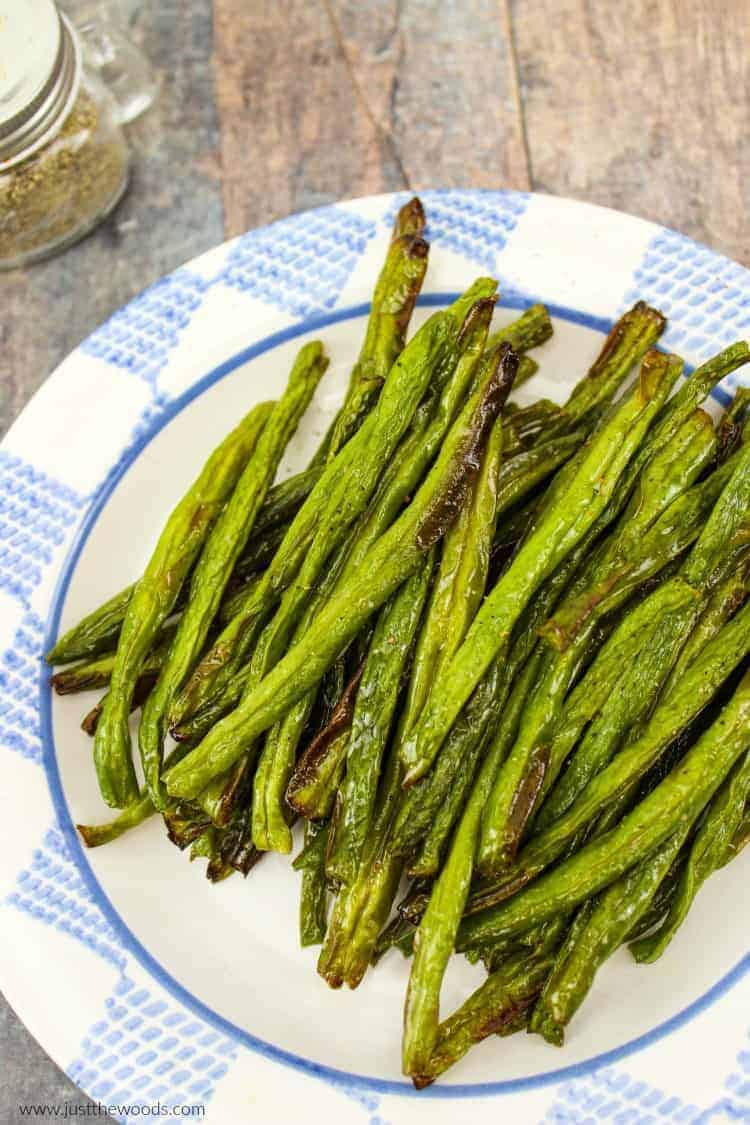 If you like this recipe then you should also check out How to Make Air Fryer Vegetables.
Super Healthy Crispy Air Fryer Green Beans (Printable Version)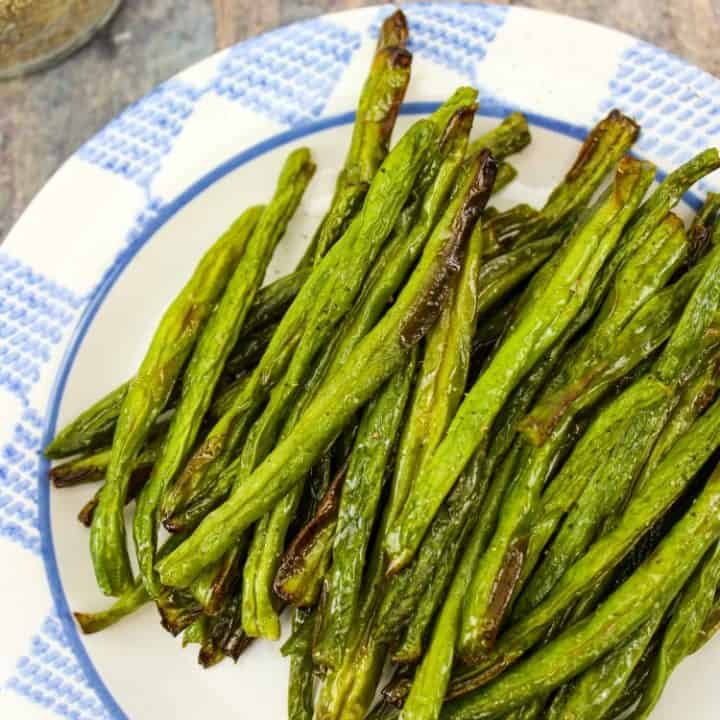 How to Make Healthy Crispy Green Beans in the Air Fryer
Yield: 4

Prep Time: 5 minutes

Cook Time: 8 minutes

Total Time: 13 minutes

Crispy green beans are easy to make, healthy and delicious. You can think of them as green bean fries, and you can make air fryer green beans in 8 minutes.
Ingredients
1 lb green beans
olive oil or avocado oil spray
salt & pepper, to taste
Air Fryer or Ninja Foodi
Instructions
Rinse and dry green beans
Trim the ends with a knife or kitchen shears
Spray lightly with olive oil or avocado oil
season with salt and pepper to taste
place in air fryer/Ninja Foodi
Cook for 8 minutes, at 400 degrees, air fryer setting
serve immediately
Recommended Products
As an Amazon Associate and member of other affiliate programs, I earn from qualifying purchases.
Nutrition Information:
Yield: 4 Serving Size: 1
Amount Per Serving: Calories: 101Total Fat: 7gSaturated Fat: 1gTrans Fat: 0gUnsaturated Fat: 6gCholesterol: 0mgSodium: 75mgCarbohydrates: 9gFiber: 4gSugar: 4gProtein: 2g

Nutritional values may vary

For more healthy clean eating recipes make sure to follow my clean eating Pinterest board here: Clean Eating.

If you love healthy air fryer recipes then make sure to check out Amazing Air Fryer Vegetables.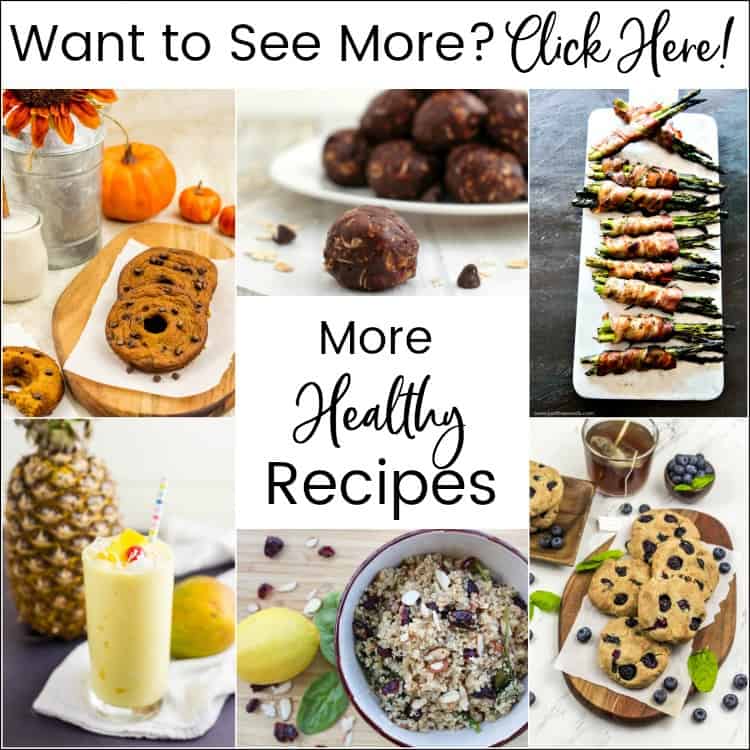 Don't Forget – Follow Just the Woods and Share this post to Inspire others:
FACEBOOK * INSTAGRAM * PINTEREST * RECIPES