Welcome to your new world of clean eating! When you're first getting started on your journey for a clean eating diet, it's not all fluttering butterflies and shimmering rainbows. It's pretty tough but so worth it. You have to look at this as a lifestyle change and not a diet.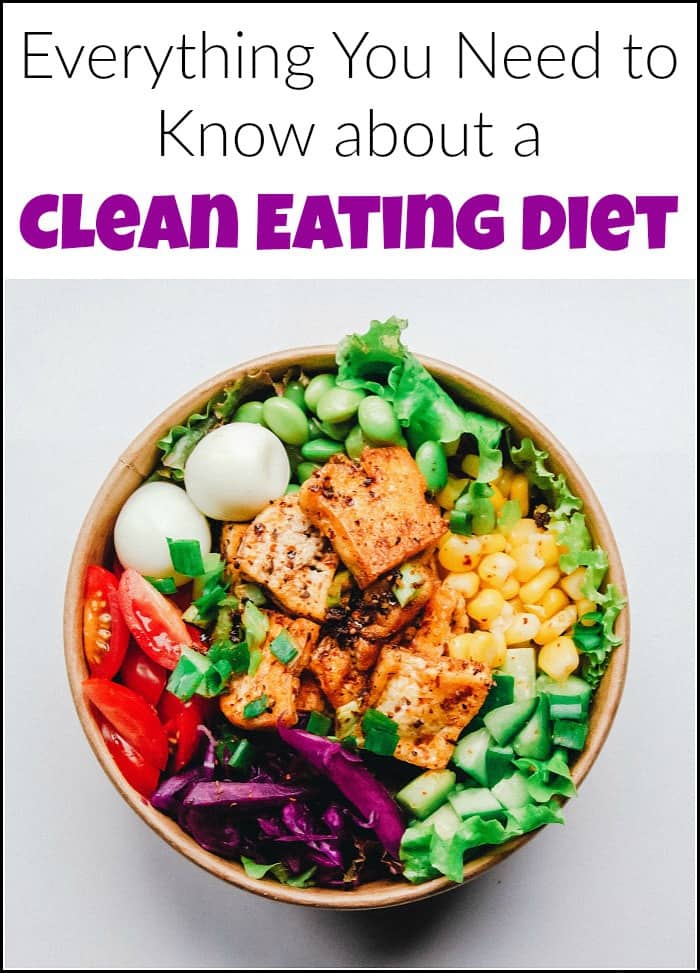 Disclosure: This clean eating diet post contains affiliate links for your convenience. Click here for my full disclosure policy.

What is a Clean Eating Diet
You may have heard of so many different diet plans and fads and wonder which is the right one. Which is actually healthy. Let's start with the basics and answer to what is clean eating? I like to think of clean eating as eating whole foods, or food in its most original form. When you think about how to eat clean you want to focus on simple ingredients. For example, broccoli has one ingredient – broccoli. Where a store-bought granola bar, for example, has many ingredients, some of which you may not even know how to pronounce. Let's stick with food that has one ingredient. With that said, you can combine these individual ingredients to make your own meals. This way you know exactly what is in your food.
When starting out on your clean eating lifestyle, you're going into a world of non-processed foods and sugar. I hate to say it but those items should be thrown into the garbage can. Yes. That big garbage can you have right over. You don't have LITERALLY throw your food away, as you can easily donate it to a shelter or give it away to friends or family members that will enjoy it. But I do suggest removing these items from your home to avoid moments of weakness, especially in the beginning.
Now that you're on your way to a better you from enjoying clean eating food, it's time to start looking for some recipes to get you on your merry little way. It can be a little cumbersome in trying to find some easy clean eating recipes for beginners, so that's why I'm here to hold your hand and show you the way!
Please note: You are pretty much going to hate yourself for a few days. You are going to put your body into a cleanse state, and it's going to start detoxing itself. When you stop eating processed foods, sugar, and other unnecessary fats and carbs from your life, you will have slight withdrawals in your body. You may even have a killer headache as a result. It should only last a couple of days. Your body is so used to being filled with empty caloric foods, that your body is getting adjusted to no longer having "bad" foods in your system. However, it is going to be WELL worth it, once you get through the "itchy skin" phase. (Now I feel sick when I eat unhealthy foods, which doesn't happen often)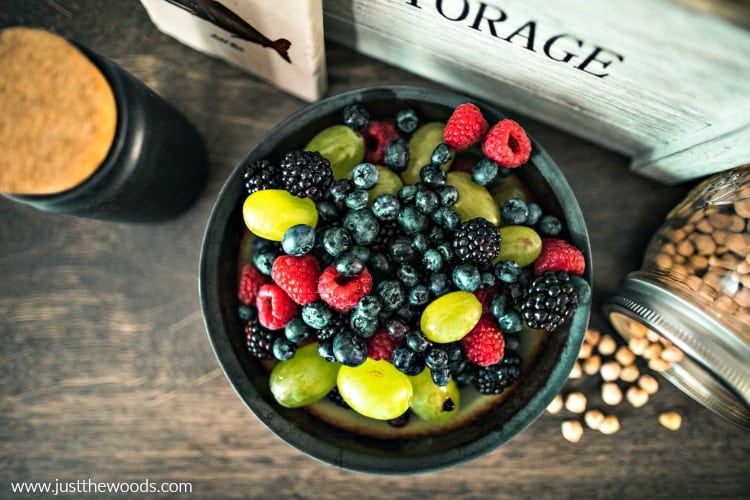 Cleaning Eating Tips For Beginners
Before we start looking at clean eating recipes, let's take a look at some tips that I can offer to you. Some might sound like common sense, but to other's – not so much.
Don't Be afraid to stock up on Fruits and Vegetables.

These are all great sources of fiber that your body needs, and what our bodies don't get enough of into our daily intake of food. Definitely try to add spinach, kale, and arugula to your daily diet. They contain a ton of amazing antioxidants, minerals, and vitamins. An Apple a day goes a long way! Apples are full of fiber and low on the glycemic index.
Always try to go with fresh first, but when items are out of season you can opt for frozen fruits and veggies. But try to stick with organic no matter which way you choose. For example (my personal opinion) – organic strawberries tend to be smaller and sweeter. Non-organic strawberries are enormous and not as sweet. That has to tell you something – it just doesn't seem normal.

Read Those Labels.

I repeat- READ THE LABELS! You are what you eat. There could be lots of added sugar to products, or a lot of sodium that your body doesn't need. You even have to be careful of salad dressings! Don't be afraid to get in that kitchen and start making things from scratch. Making food from scratch will ensure that you know of every single ingredient that's going into the food entering your body. You'll learn to say hello to whole grain based bread and pasta since you have to say goodbye to white bread and pasta! Some grains like quinoa and amaranth are food powerhouses that are even high in protein. You don't have to give up pasta but you should replace it with healthier options like chickpea pasta and lentil pasta.

Eat More and Often!

Yes. You read that right! You're going to be eating more than just 2 -3 meals a day. Try eating about 4-5 meals a day! Not big ones, mind you. You'll be eating snack-sized portions for 2 of the meals, so this way your stomach isn't going hungry while your body is adjusting to your new & healthier clean eating habits. Aim to eat something small every 2-3 hours.

Try To Prep Your Meals.

Clean eating meal prep will help make life SO much easier for you. You can make food batches and break them down into meal prep containers for breakfast, lunch, and dinner. Meal prepping also helps a TON with time management, and you'll always have food to go to without any type of questions. I love to make batches of muffins or granola bars on Sunday and snack on them throughout the week. Sometimes I even share and toss one into the kids' lunchbox for a snack at school.

Incorporate More Protein In Your Life.

There are a variety of ways to get protein into your diet. You don't have to bulk up on the red meat. Instead, look at all of the other amazing alternate protein sources that you can enjoy, such as eggs, nuts, legumes, fish, poultry, etc. I admit that I snack on raw nuts all the time and they're easy. When you do buy red meat, try to find the organic or grass-fed lean beef.

Don't Drink All of Your Calories.

As much as we all love a great fruit smoothie, don't try to have too many if you are filling it with just fruit. You don't want a fruit shake with other liquids added to it, and you can easily go through a huge glass or two. Try to limit the amount of fruit, but add lots of leafy greens like spinach and/or kale. I enjoy a

smoothie

every day but make sure to pack it with greens and protein and only a small amount of fruit. You don't need to add protein powder to your clean eating diet, but since I go to the gym and work out a lot I like to add protein powder. This is the protein powder that I use, it's Vegan, Organic, Plant-Based, Soy, Dairy, and Gluten Free: here.
Also, slow down on the alcohol. There are a LOT of calories there in a glass of wine and lots of residual sugars. You don't have to stop drinking, but please do so in moderation.
If you are a coffee drinker, make sure you don't load your coffee with sugary creamers. Try to enjoy it black if you can, or with a splash of almond or coconut milk.
Things You Will Always Find in My Clean Eating Kitchen
People often ask me what do I eat. That is a rather broad question, but to get an idea of some of the foods that are a staple in my clean eating diet I'll tell you what you can always find in my kitchen. I also get as many organic products as possible. My grocery list basically always starts off the same way each week with the same three things: eggs, bananas, avocados. Think of this as a starter clean eating food list.
Fruits & Veggies

baby spinach
avocado
bananas
mushrooms
onions
sweet potatoes
apples
blueberries

Nuts (unsalted, raw & natural)

almonds
cashews
walnuts
pecans

Grains

quinoa
gluten-free rolled oats (not quick oats)
amaranth
millet

Spices & Powders

cinnamon
turmeric
cumin
maca
cacao (not cocoa)
everything but the bagel seasoning from Trader Joes (you can also get this online HERE)

Oils

avocado oil
coconut oil
olive oil

Sweeteners

raw honey
pure maple syrup
coconut palm sugar

Meats

lean beef (we source a half a cow from a farm in upstate NY)
venison (my hubby hunts)
tuna (hubby goes fishing too)
organic chicken breast
organic turkey
bacon – nitrate free (Applegate is a great brand for nitrate free bacon)

Drinks

almond milk (I make my own, you can see how to make your own here:

almond milk

)
hemp milk
organic tea bags for tea
Things you will NOT find in my clean eating diet:
processed food
refined sugar
soda
vegetable oils, canola oils
cereal
Basically, when you go to the grocery store try to do the majority of your shopping along the outer perimeter of the store. Many of the processed foods that you want to avoid fill the aisles, while the whole foods are in the produce section and along the refrigerated areas.

Examples of Clean Eating Breakfast
Now that you have an idea of foods to stock your fridge and pantry here are a few ideas for what to do with those foods. This is a typical breakfast that I make and eat on a regular basis and would be considered clean.
Egg scramble with fruit and avocado. 2 organic eggs, chopped onion, mushroom, mini sweet pepper, spinach cooked in a little avocado oil. A side of 1-2 strawberries and 1/4 avocado topped with

everything but the bagel seasoning

. I make this and many other meals in my eco-friendly stone skillet. This is the skillet that I have HERE. I won't let my hubby use my skillet, I treat it like my child and protect it with felt when I store it away lol.
Another favorite are these Almond Butter pancakes topped with fresh strawberries and

cacao nibs

. My kids don't even know that they are healthy! The recipe can be found here.
Don't be afraid to use up your leftovers either. These sauteed mushrooms and asparagus are leftover from the previous night's dinner. Reheat and add two eggs with a sliced strawberry and voila. You can do this with almost any vegetable. Leftover brussel sprouts taste great with eggs on top too!
Examples of Clean Eating Lunch or Dinner
When I started on this clean eating diet journey my family wasn't exactly on board. Since we eat together as a family at night I would often make clean eating dinner recipes while they ate something else. But the more and more they saw what I was eating they wanted to eat these things too. Now I prepare meals for all of us. Nothing I make is complicated, and nothing leaves me slaving away in the kitchen for hours on end. Who has time for that?
Spinach salad with baked chicken breast, blueberries, mushrooms, red mini peppers, hemp seeds.
When it comes to salad dressing ditch the store-bought and make your own. Here are a few very simple clean salad dressing ideas. All the flavor with none of the added ingredients that you don't need anyway.

a little olive oil and balsamic vinegar
olive oil with freshly squeezed lemon juice
a mix of plain yellow mustard and raw honey


This same honey mustard dressing goes great drizzled over fresh spinach and mushroom salad and baked almond crusted chicken. To make this clean 'breaded' chicken all you do is dredge your chicken in almond flour, then raw egg, then coat with crushed sliced almonds and bake in the oven. Easy peasy.
Here is my favorite

skillet pan

in action with a simple and tasty one-skillet quinoa, mushroom and spinach meal. It is delicious with a little balsamic vinegar drizzled over it. You can get the recipe here.
Chili is also a great way to pack in the veggies and taste. Its a perfect clean eating meal for a night in with the family. We make this clean eating chili with venison, but you can use lean grass-fed beef or bison. The recipe can be found here. I would also suggest you skip the sour cream and add a dollop of greek yogurt instead. As crazy as it sounds, it actually tastes great and is a much healthier option.
We get our beef from a farm upstate. Its a family owned cattle farm that raises the cows just for their meat so the meat is very lean and you can really taste the difference. This steak is from our cow with Cremini mushrooms and onions. A side of quinoa, chickpea, red pepper, kale salad with balsamic drizzle. This is where we get our beef from if you'd like to check it out: Thunderview Farms.
Examples of Clean Eating Snacks
It's always a safe bet to snack on apple slices with almond butter or carrots and hummus. You can make your own hummus by the way with a can of organic chickpeas, some of the chickpea bean juice (don't toss it all in the sink when you drain the chickpeas), a little olive oil, a clove of garlic (or 2 or 3) and lemon juice in the food processor. Most premade hummus is made with canola oil which you are better off avoiding.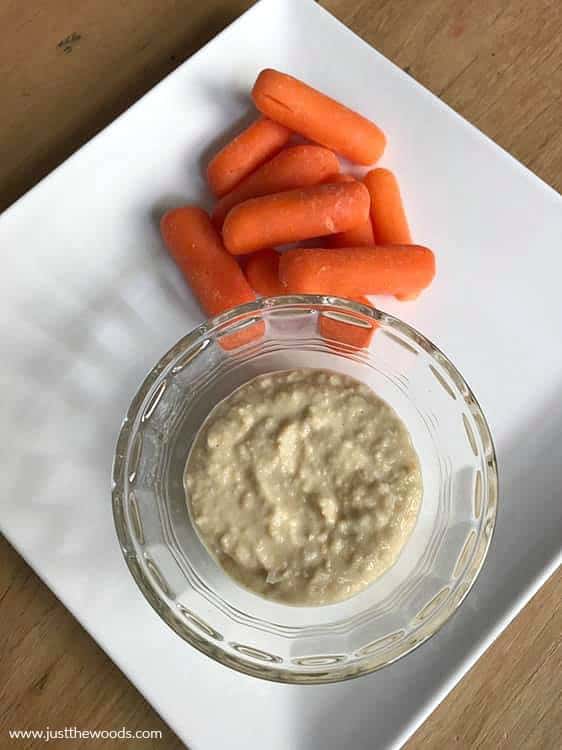 Have a sweet tooth? You can prep a few batches of

protein balls

to snack on throughout the week.
Healthy almond bars never go to waste in our house and they are so easy to make. Recipe here:

Healthy Almond Protein Bars

.
I also like to make batches of muffins like these. They freeze well and can be easily popped in the microwave to warm up and enjoy. Recipe for these oatmeal berry muffins here.
Easy Clean Eating Recipes Beginners will Love
Easy clean eating recipes for beginners can be a little difficult to find if you don't know what you're really looking for. To help you, here are some easy clean eating recipes that you'll love to make more than once, and that will help you get on the right path of thinking about food. I hope that these recipes will help you realize that you WILL NOT go hungry, and to be able to open your fridge and start cooking! There are so many amazing recipes to make, and you will shock yourself of the many different combinations of real food that you can make that you will fall in love with.
Pork Fajita Casserole– Clean Eating Magazine
Chicken Breast with Brussels Sprouts and Mustard Sauce – Cooking Light
Ginger Pea Soup – Clean Eating Magazine
Spinach, Mushroom, & Mozzarella Stuffed Sweet Peppers – Foodnservice.com
Grilled Shrimp Lettuce Wraps – Foodnservice.com
Tuna Salad Stuffed Avocado – TheStayAtHomeChef.com
Air Fried Asian Style Green Beans – SlapDashMom.com
Coconut Lime Corn on the Cob – TheStayAtHomeChef.com
Lemon and Herb Spaghetti Squash with Shrimp – Eat Yourself Skinny
Greek Tomato & Cucumber Salad with Crispy Chickpeas – RecipeRunner.com
Turkey, White Bean, and Kale Stew – iFoodReal.com
Southwest Loaded Sweet Potato – Cleaneatingrecipes.com
Lemon Chicken Skillet Dinner – CleanEatingRecipes.com
No-Mayo Avocado Tuna Melt – DomesticSuperHero.com
Healthy Paella – Gluten Free Dad
Tips for Finding Clean Eating Recipes
Think of this – for every food or recipe out there you can almost always find a healthier alternative. So when you have an ingredient that you want to incorporate into a meal just go search in Google or Pinterest for that ingredient with clean eating. For example, if I want to find a tasty and healthy way to make apple crisp or blueberry crisp without the added sugar and things that I don't want I get to searching. That's when I stumbled upon this recipe: blueberry crisp.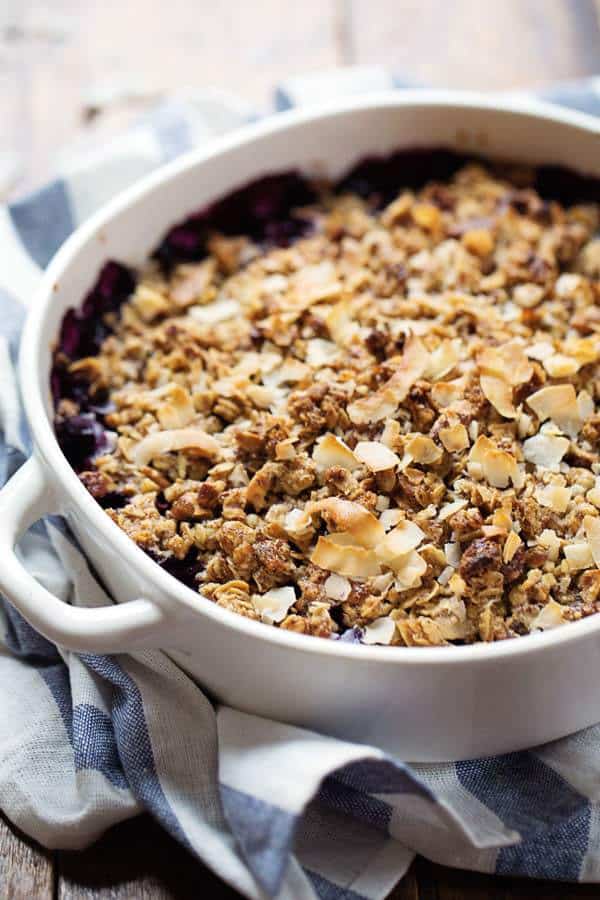 The first thing I do is scan the ingredients. Check- all clean! Once I know that I've found something I would like to make and the ingredients are clean, I save for later on Pinterest and/or print out for my recipe binder. I've made this blueberry crisp recipe and its delicious. (I don't make the drizzle topping) It also freezes well to save for later. My method is simple: search, scan ingredients, save.
Need support on your health journey? Consider Nutrition & Health Coaching! Im a certified coach (no gimmicks, no starving, no push for products). Click here for more info: Nutrition & Health Coaching.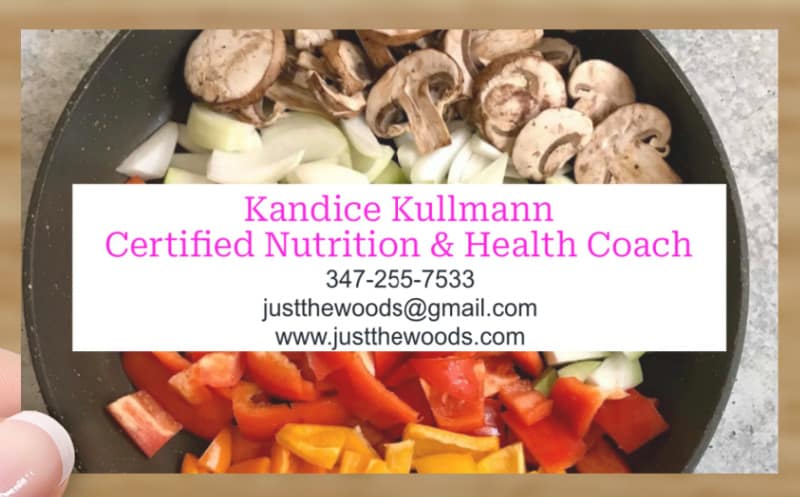 Page Turning Clean Eating Recipe Books
Before you sail on your journey of a new lifestyle with a healthy clean eating diet, I want to provide you with some support that I feel will help you out greatly. These are fabulous Clean Eating recipe books that will make your new clean eating diet more easy to enjoy.
Clean Eating Magazine – This is one of my favorite magazines that I ACTUALLY read and try the recipes that they provide. There's so much great information packed in each issue.

Clean Eating Cook Book and Diet

– The Clean Eating Cookbook & Diet offers a sustainable path to a clean diet with a 14-day meal plan and over 105 recipes to help you start and stick to a naturally nourishing diet. I love the 14-day meal plan!

Clean Eating Made Simple

– I love when things are done simple, especially with food. This will help make clean eating recipes uncomplicated!

Clean Eating for Every Season

– This book takes you beyond the food you eat, exploring the multitude of health and nutritional benefits that can be yours when you subscribe to a clean lifestyle. In every way, clean eating is all about consuming whole food in its most natural state, or as close to it as possible.

Clean Eating Bowls – 100 Real Food Recipes for Eating Clean

– These recipes are straightforward to make, understand, and packs a lot of flavor and nutrition. It's a little gimmicky that you eat everything out of a bowl, but I do love that the portion sizes fit in a bowl. This way you can visualize your food.
There are literally millions of cookbooks out there, but I feel that these books are the best ones that will help you along your beginning clean eating diet journey.
I love that these clean eating recipe cookbooks are actual recipes that you and your whole family will enjoy! Don't be afraid to make extra when you prepare your clean eating meals. Making more than you need at the moment is really all meal prep is. Make enough for a few days and stock your fridge.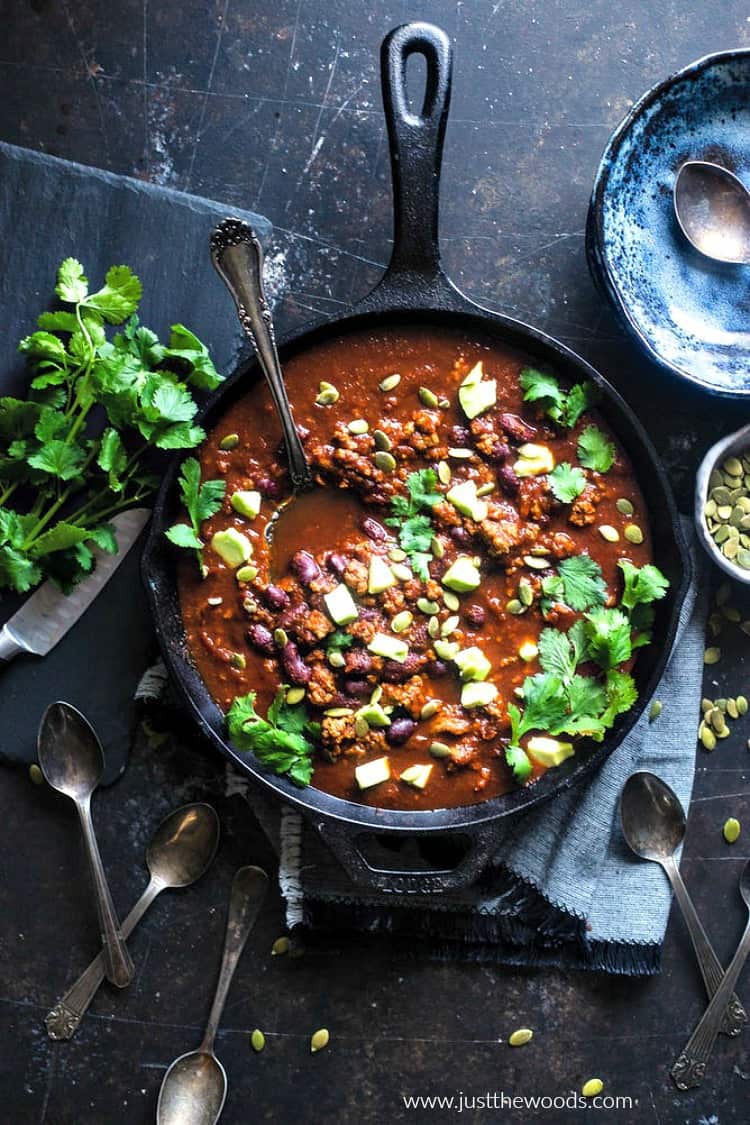 Clean Eating Meal Prep
To take things a little further, I've created a free printable meal planner and clean eating shopping list! These two printables will be able to help keep you organized where you can plan the meals that you would like to make for the week.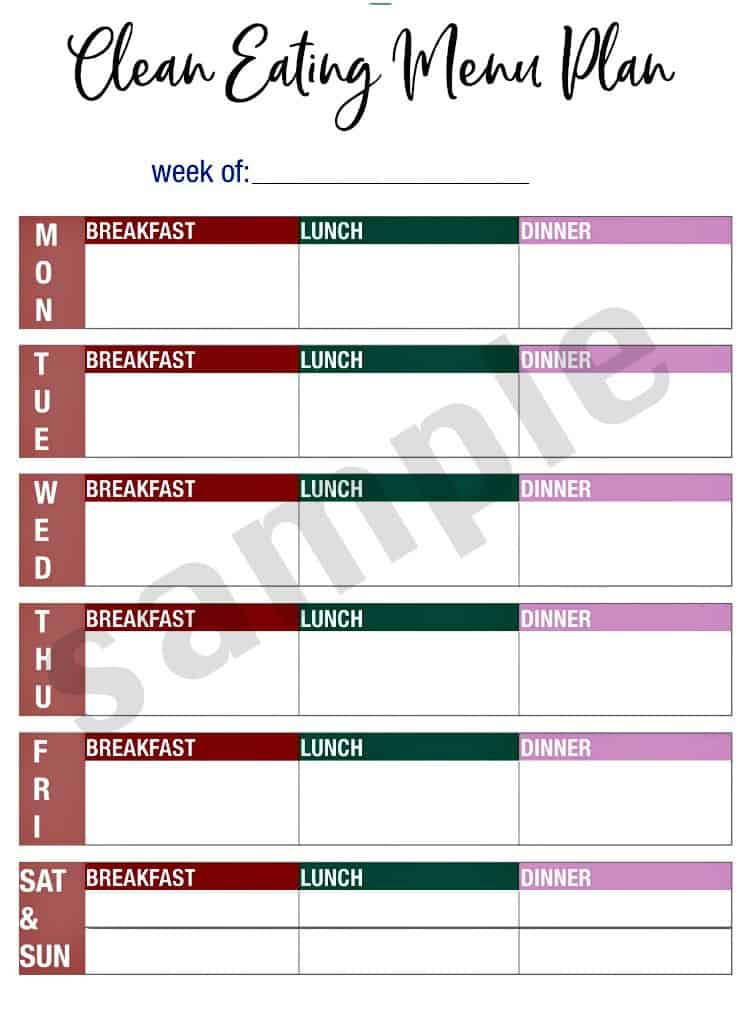 The clean eating grocery list will help keep you focused on the food that you need from the grocery store to keep you on track to your commitment to making better choices for creating clean eating recipes to nourish the body. Click here to get both of these clean eating meal prep printables free: printables.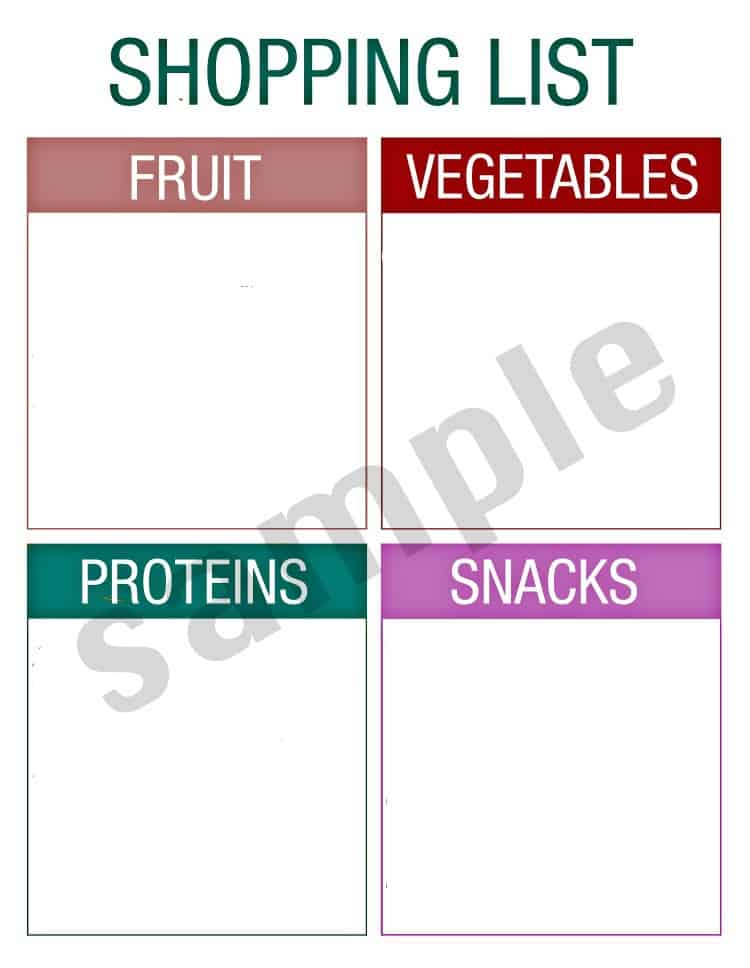 Sign up to get these Free clean eating meal prep printables to your inbox here: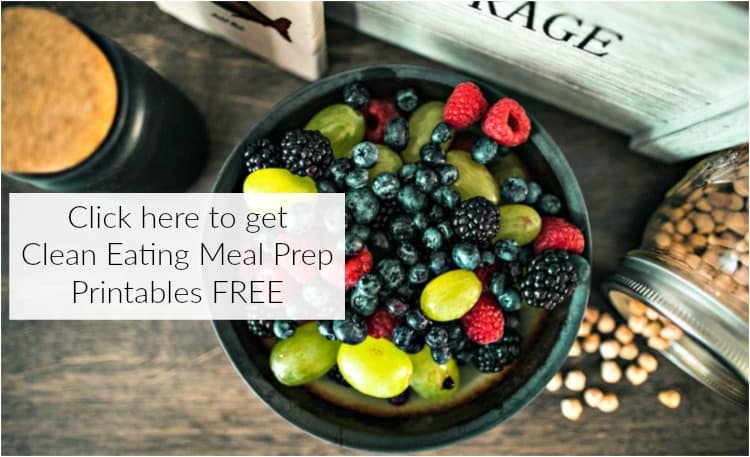 I hope this is helpful to you! If you're new to clean eating, what are some challenges that you are trying to overcome? If you're not new to clean eating, what advice would you give to all of our clean eating newbies and what recipes do you love? For a more personal story, you can read about my own personal journey from overweight and unhealthy to fit and healthy, where I lost 50 lbs and feel better than ever here: Weight Loss & Clean Eating. Here you can see my before and now.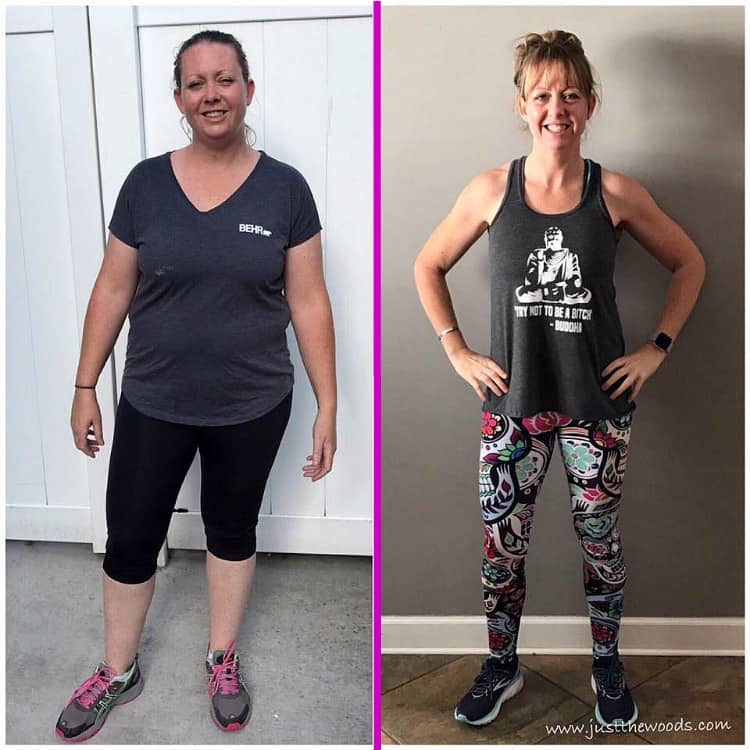 For more healthy clean eating recipes make sure to follow my clean eating Pinterest board here: Clean Eating. It's the only one of my boards that is not painted furniture or DIY related, but it is, in fact, the one that I personally use the most!


Don't Forget – Follow Just the Woods and Share this post to Inspire others:
FACEBOOK * INSTAGRAM * PINTEREST * RECIPES