20 Unique Handmade Jewelry Ideas that You will Love. Easy handmade jewelry tutorials, DIY jewelry, unique jewelry, easy DIY jewelry all in one place.
What is more personal than handmade jewelry? We start as kids making macaroni necklaces for our moms that she swears that she loves more than any of the fancy stuff in her jewelry box. As we get older we are often gifted jewelry items and sometimes are even passed down different pieces of jewelry from family members that hold sentimental value. But with all the jewelry that we may acquire over time, it's often the handmade jewelry and the sentimental jewelry that means the most. Sometimes there are pieces that are both handmade and sentimental.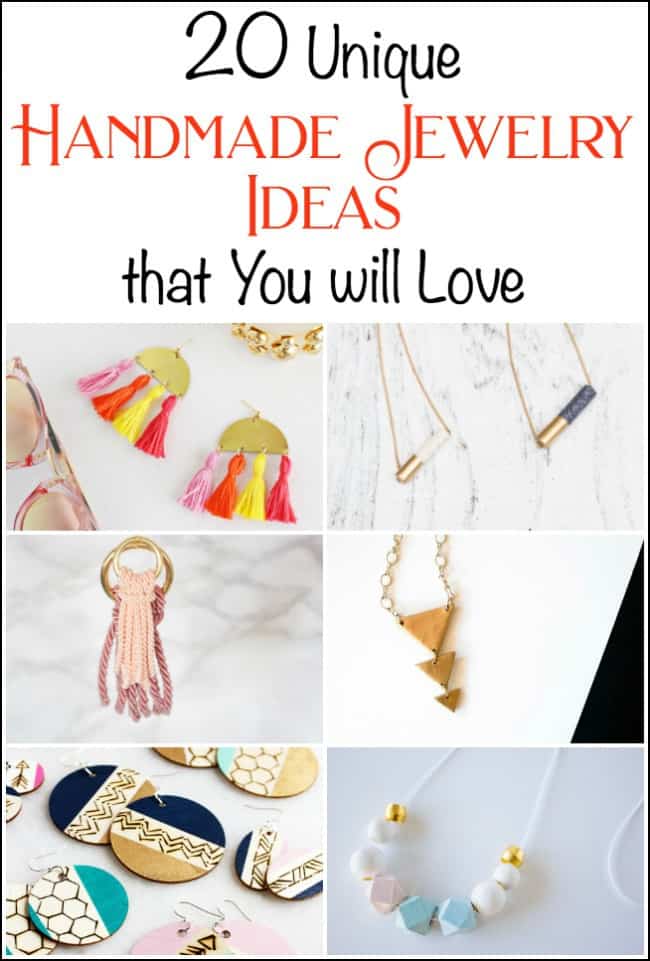 Disclosure: This post contains affiliate links for your convenience. Click here for my full disclosure policy.
20+ Unique Handmade Jewelry Ideas and Tutorials
These beaded DIY earrings are so cute and easy to make. You can find the full tutorial here: DIY Beaded Earrings.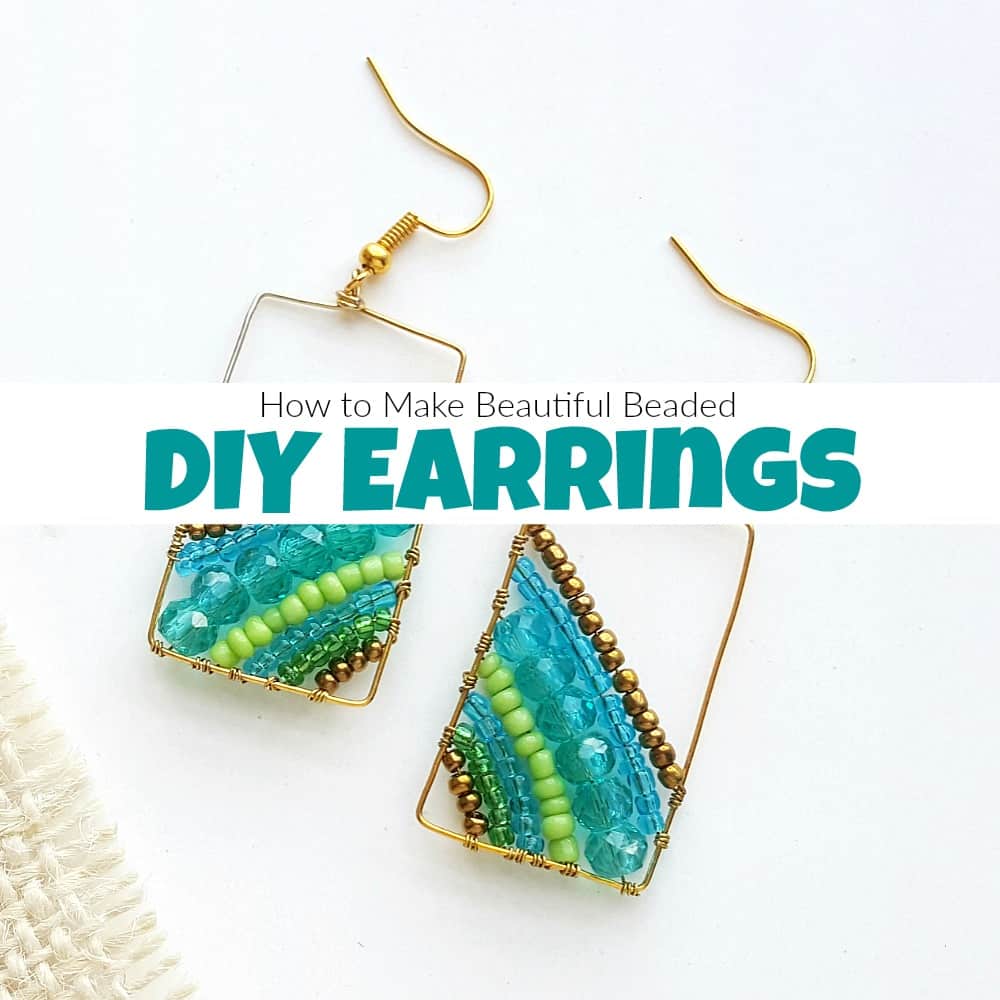 Following each collage, you will find the link to each handmade jewelry tutorial. (clockwise) Please PIN the main post, or from each source post and not collage images. Love unique handmade jewelry but prefer not to tackle the project yourself? Click here to find an amazing selection of gorgeous handmade jewelry online: (HERE)