Painted vintage vanity in pink and gold. Can I tell you that I hiked my butt all the way to Queens for this vintage vanity?  At the time it didn't really seem like much at all.  It was missing the mirror, completely leaving its purpose questionable.  The original seller had sold it as a desk, but when I saw the rosettes inside, the gorgeous hardware, dovetail drawers, and straight lines I knew she had so much potential.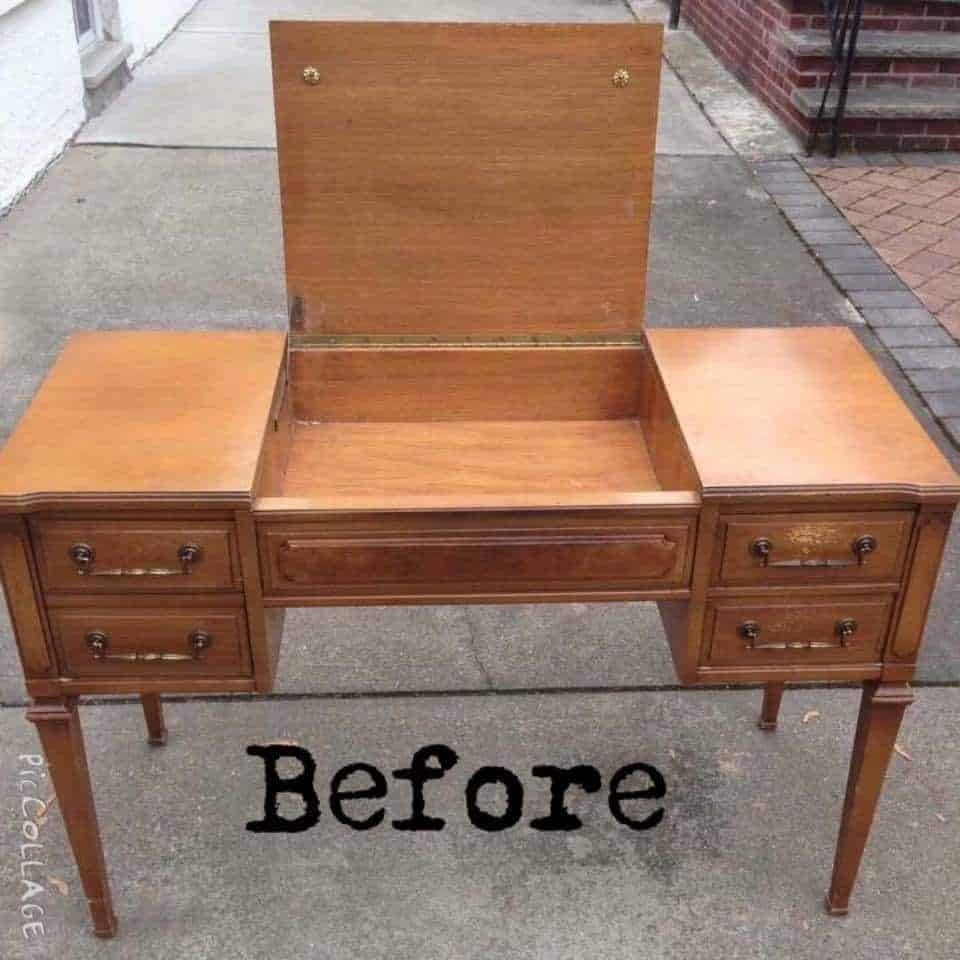 Unfinished Vanity Table
Once all the hardware, rosettes, and hinges were removed she was fully cleaned, prepped and ready to be redesigned. The prep work is always the most time consuming and least rewarding part but once it's done the fun begins!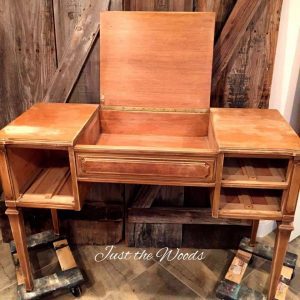 Adding a New Mirror in the Painted Vintage Vanity
Since this is supposed to be a vanity, a custom mirror was cut for inside.  I was a bit nervous for this part since its a one shot deal.  I made sure to take the recommendation from the mirror and glass company and used their product to adhere the mirror inside. They informed me that using the wrong product down the line could eat away at the mirror silver and eventually ruin it..  who knew?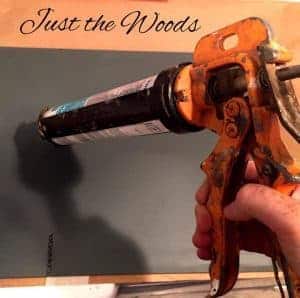 When it came time to attach the mirror I took the extra precaution and laid down the piece, measured, leveled, attached and taped to make sure that it wouldn't shift or move while drying.  Once I knew it was secure I stood her back up.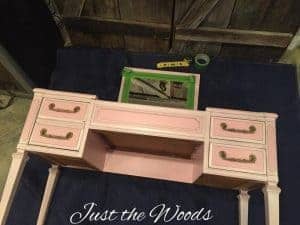 Painted Vintage Vanity Makeover
She was painted a custom mixed soft pink with light pink on the drawers.  The hardware was thoroughly cleaned and refreshed to gold.  A very subtle gold hue goes all around the top trim of the piece.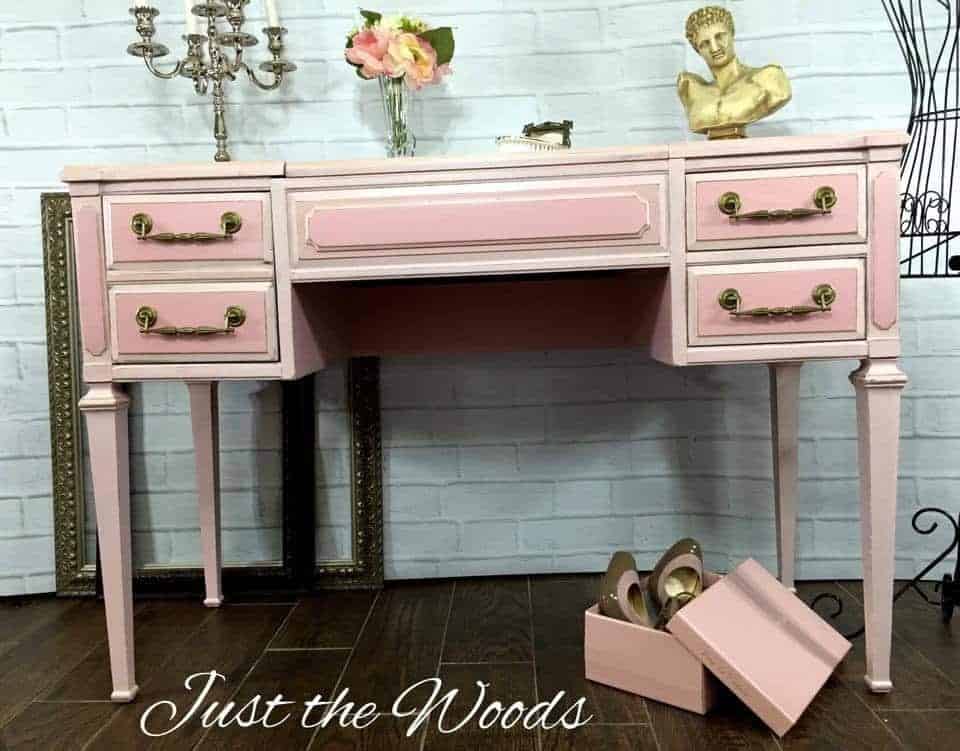 She was then distressed to perfection bringing attention to all the straight lines.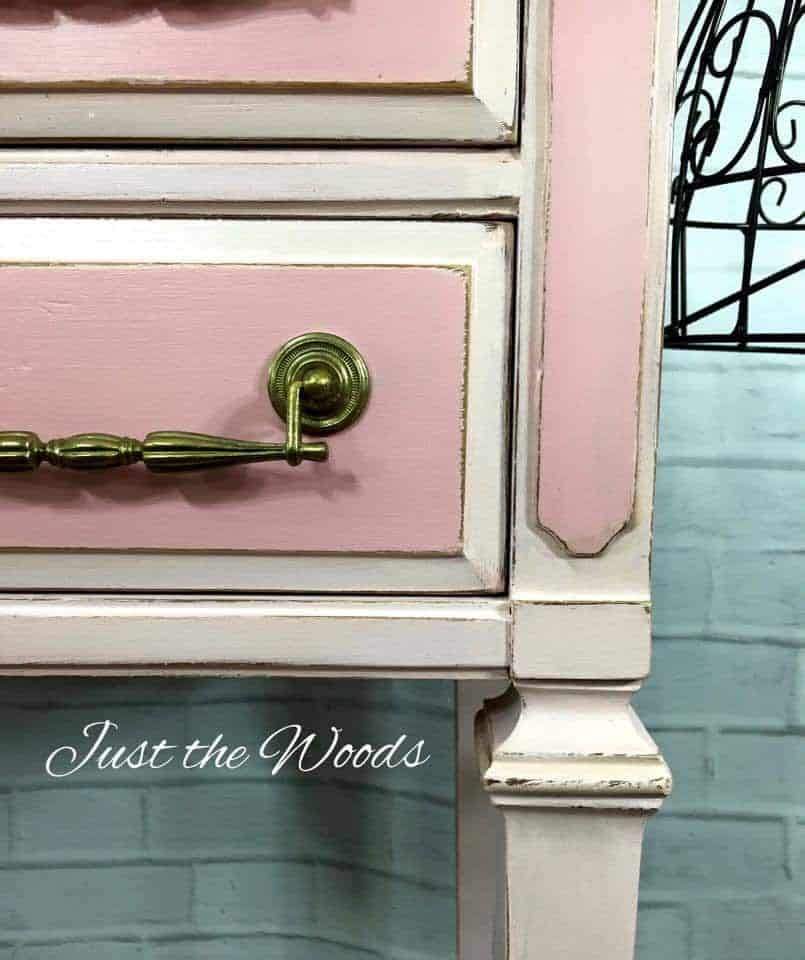 Disclosure: this painted vintage vanity post contains affiliate links.
A last minute decision was also made to line the drawer with this gorgeous lyrical print in shades of gold which works perfectly with the gold hardware and style of the piece.  This print can be found here through my affiliate link.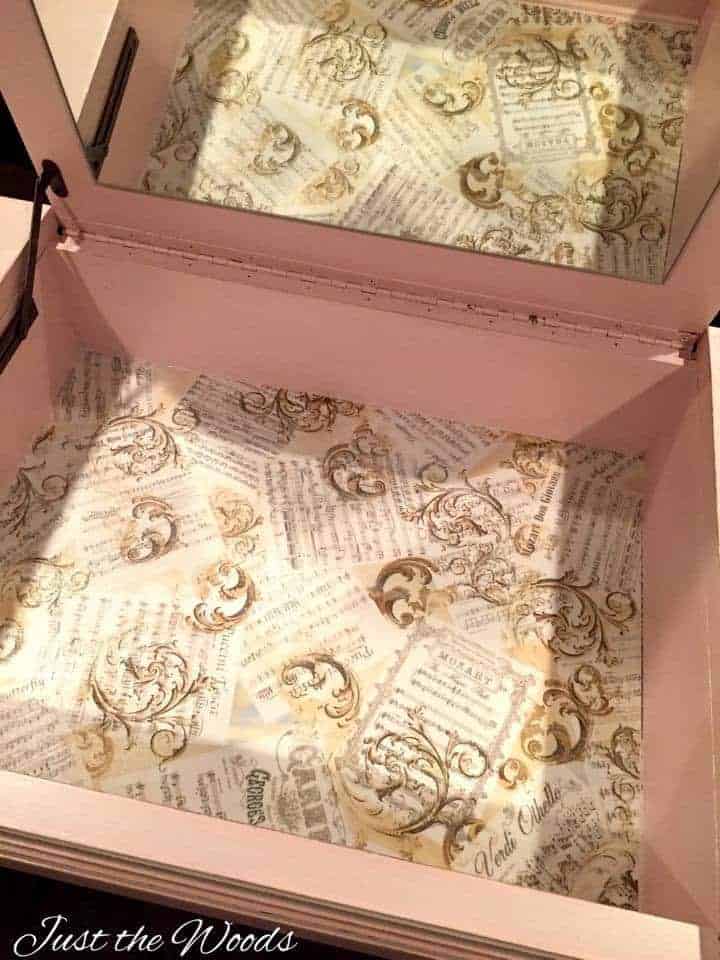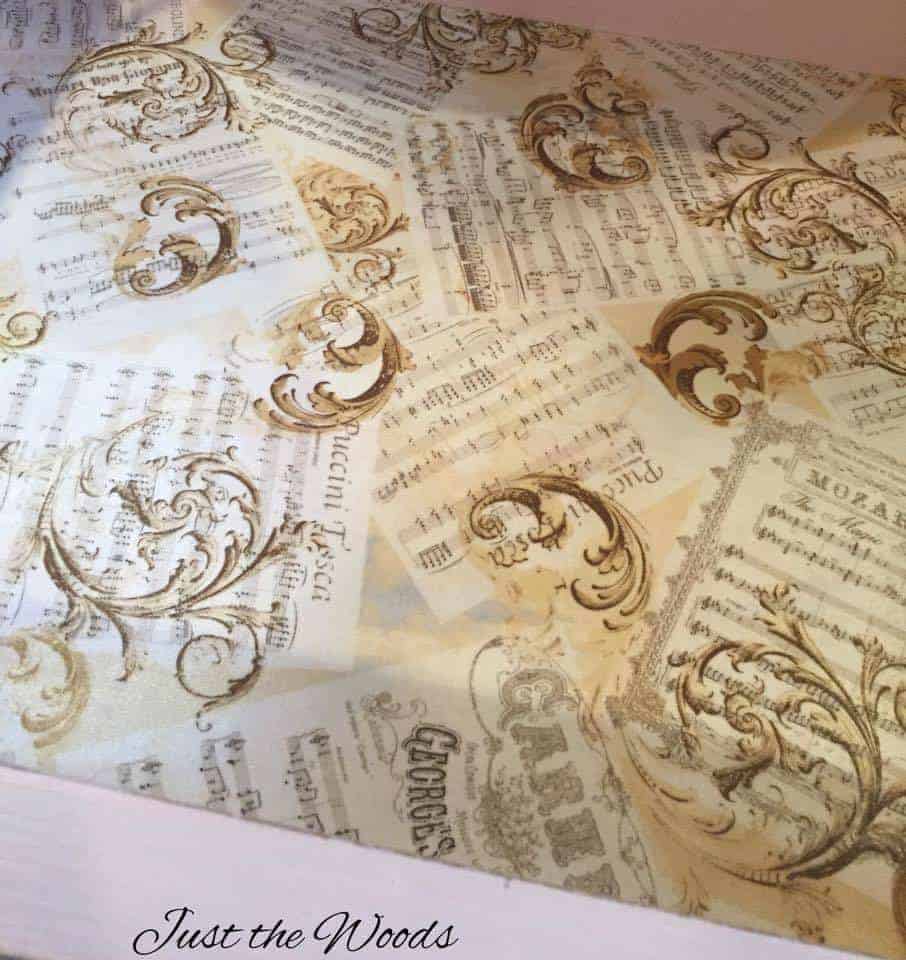 Painted Vanity in Vintage Elegance
With her new mirror in place, she is now a true example of vintage elegance.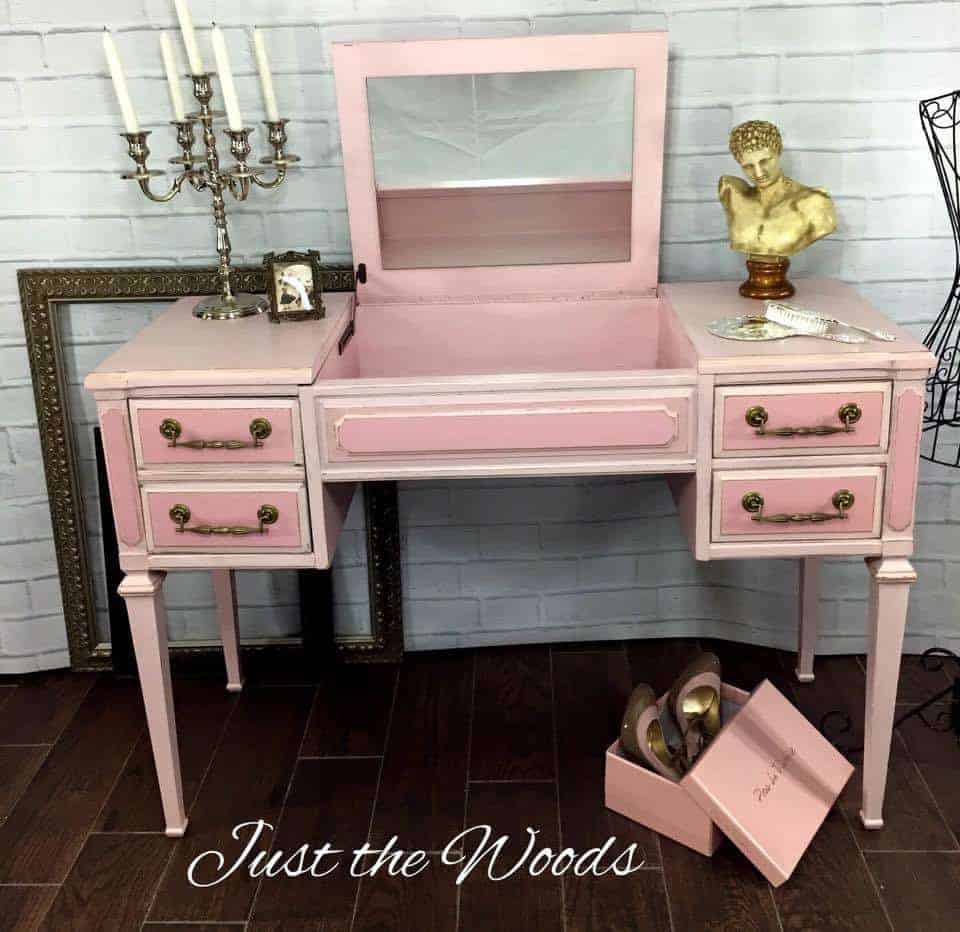 I'll be sharing this post at these fabulous link parties.
Don't Forget – Follow Just the Woods :
FACEBOOK  *  INSTAGRAM  *  PINTEREST
Let's stay in touch – Subscribe to our mailing list here: