White Distressed Shabby Chic Vintage End Tables. Painted furniture projects vary in style. But you cant go wrong with white shabby chic painted furniture
Painted Vintage End Tables in Classic Creamy White
I love how these chic vintage tables turned out!!  These vintage end tables have so much character and details on their own that sometimes keeping things simple with classic white is the key.  Trust me, though, they were nowhere nearly this pretty when they arrived.
The Before – Unfinished Vintage Tables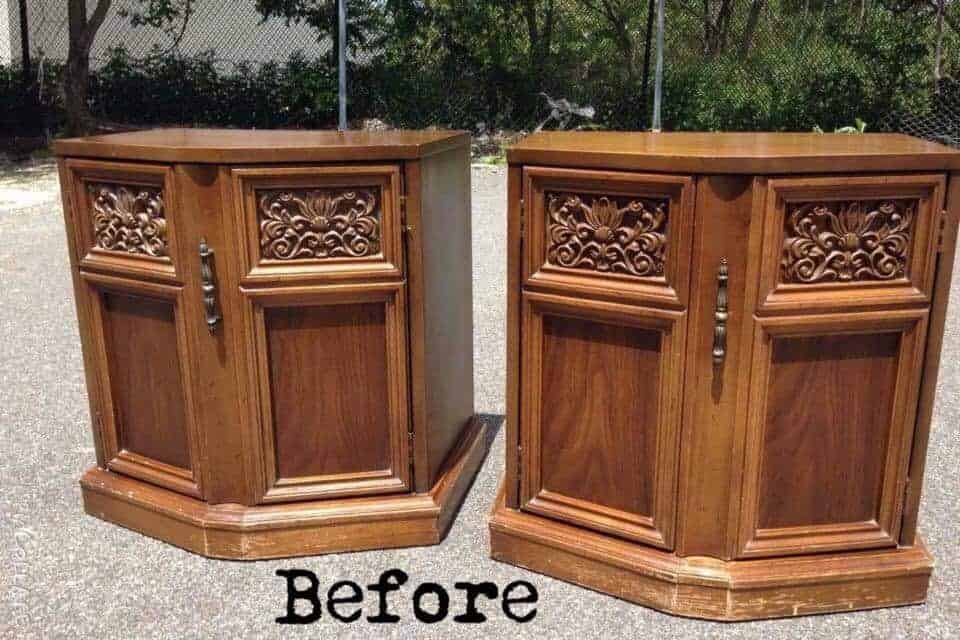 For one thing, they desperately need proper cleaning and prep.  With the scroll detailing on the top I had to get creative!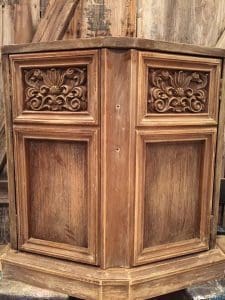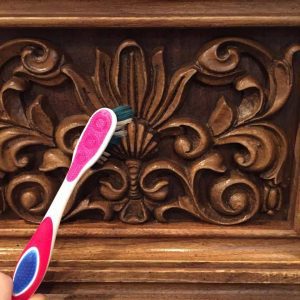 Proper prep is imperative!  With a gentle mix of water, white vinegar, and soap I gave them a good scrubbing.
Shabby Chic – Vintage Chic Painted Tables
Once I was satisfied with the prep work, it was time to make them gorgeous with a creamy classic white.   I then distressed these vintage end tables to capture and enhance all the details and lines that were so easily lost and overlooked in their original condition giving them a shabby chic painted tables makeover.

Painted Hardware
The original hardware was dirty but intact,  very pretty and worked so nicely with the tables, I decided to clean them up and change them to a dark metallic silver.  I love how delicate they are, you don't see hardware like this anymore! See my process for painting hardware HERE.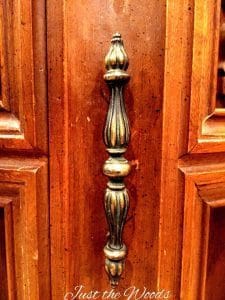 The Result – Vintage Painted Shabby Chic Tables
These old vintage end tables have been transformed from boring brown to chic and classic!!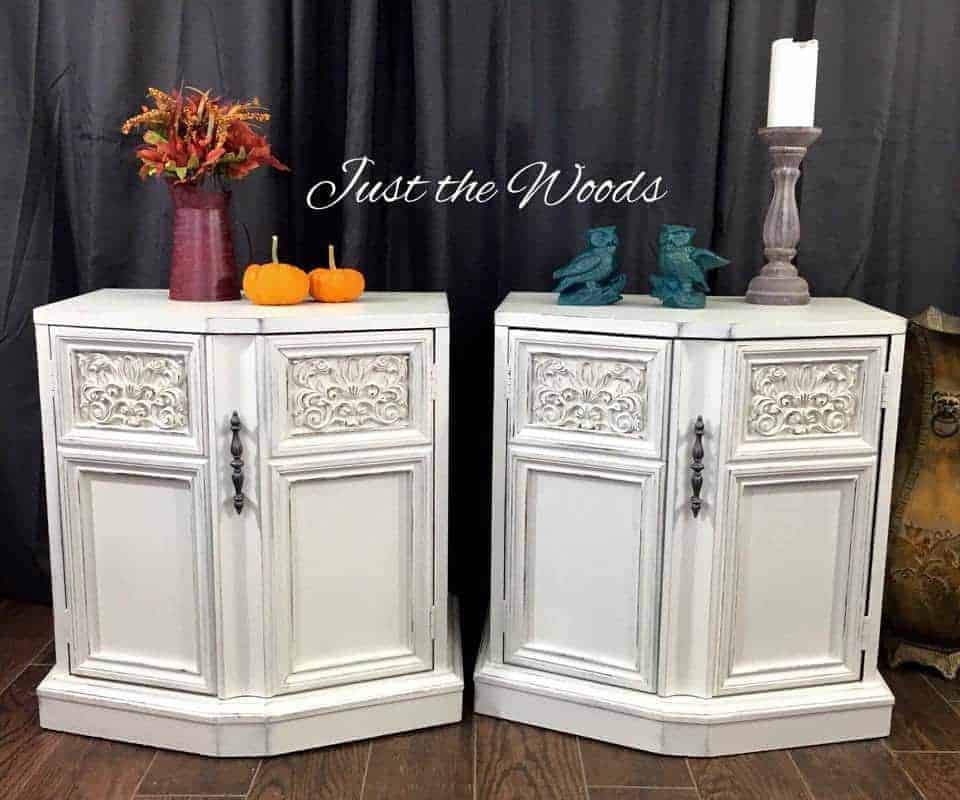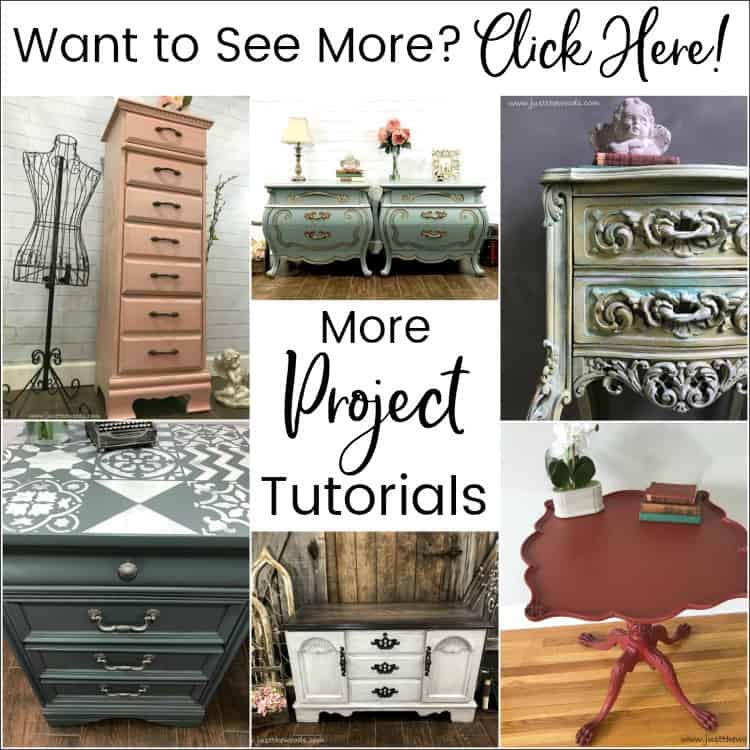 Don't Forget – Follow Just the Woods :
FACEBOOK  *  INSTAGRAM  *  PINTEREST
Subscribe to our mailing list here:
PINTEREST PIN READY TO SHARE