Amazing Vintage Desk Makeovers
If you love vintage furniture, specifically the character of vintage desks and if you love painted furniture (since you're here I think you do!) then I have a treat for you! As much as I love to finish all types of vintage furniture, I tend to refinish and paint an abundance of vintage desks, and on occasion, a vintage vanity may get thrown in as well. Often vanities and desks can be interchangeable depending on the intended function of the piece. I've pulled together a collection of painted desk makeovers. You can click each photo to check out the makeovers of each piece.
Shimmer & Stripes Modern Masters Metallic Painted Desk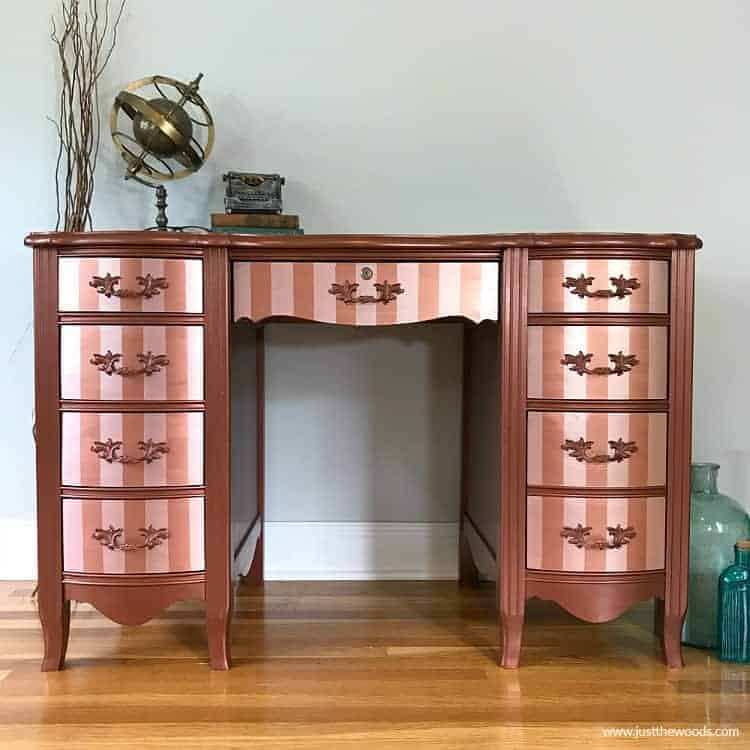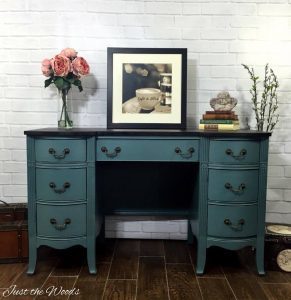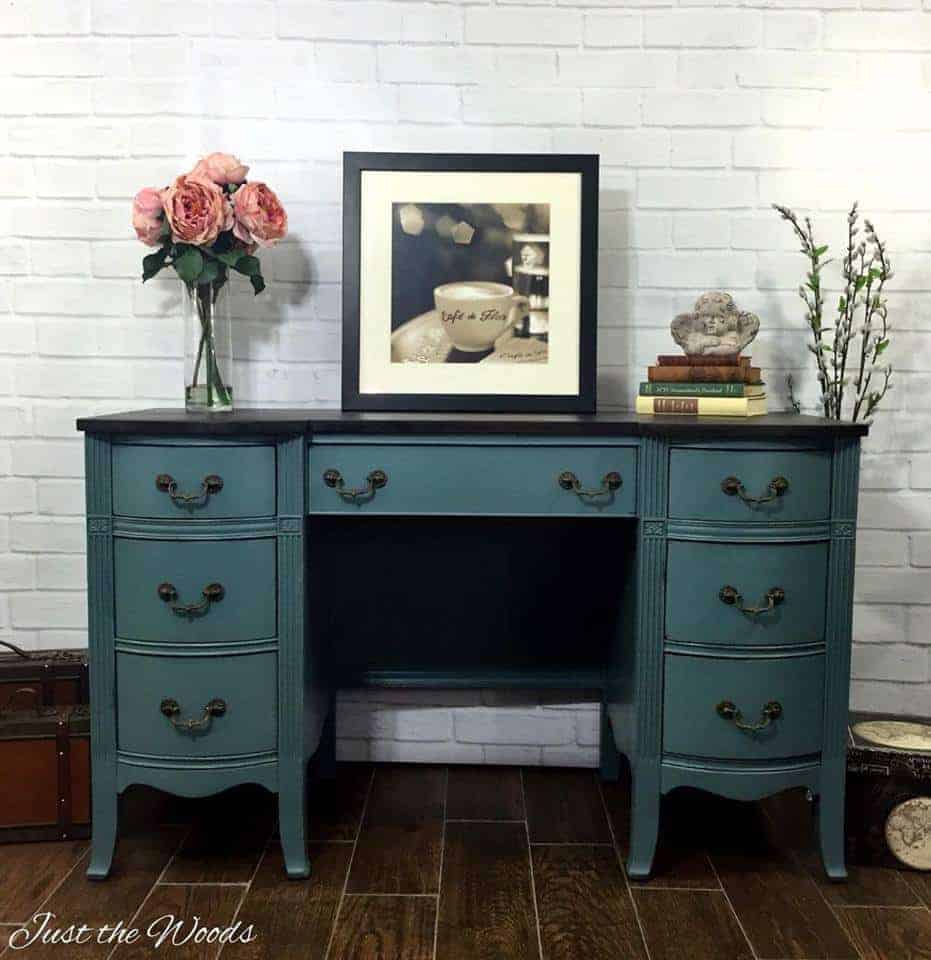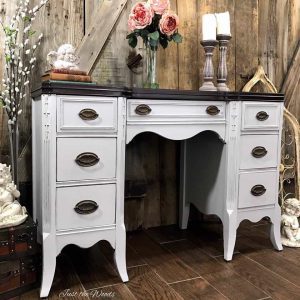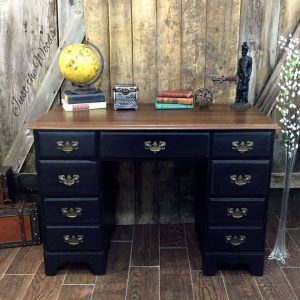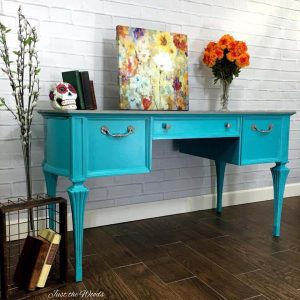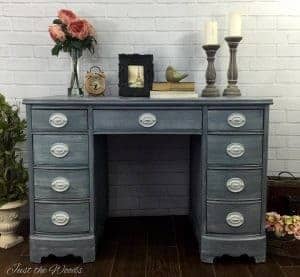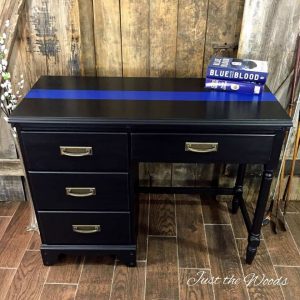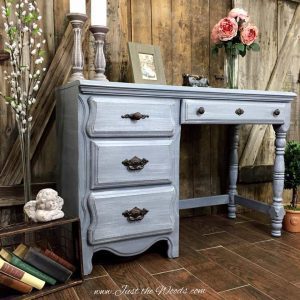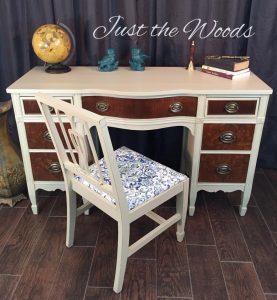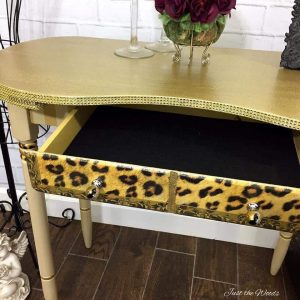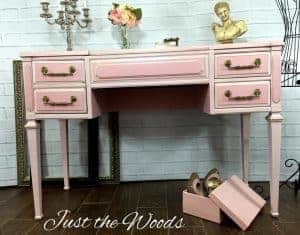 I hope you've enjoyed this desk collection and feel free to share.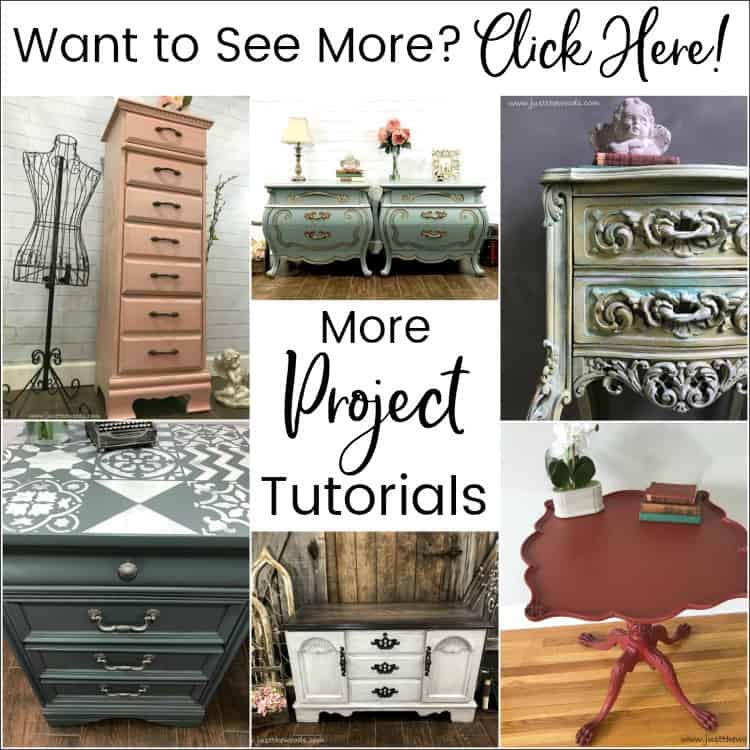 Don't Forget Follow Just the Woods and Share to Inspire Others:
FACEBOOK * INSTAGRAM * PINTEREST
PINTEREST PIN READY TO SHARE