Ombre Painted Jewelry Armoire
Ombre is a girl's best friend. Not really, but it could be. We have all heard the saying "diamonds are a girl's best friend."  Naturally,  they should have a fabulous place to be stored along with all a woman's other precious jewels, gems, pearls and glittery mementos. What better place than in an ombre painted jewelry armoire.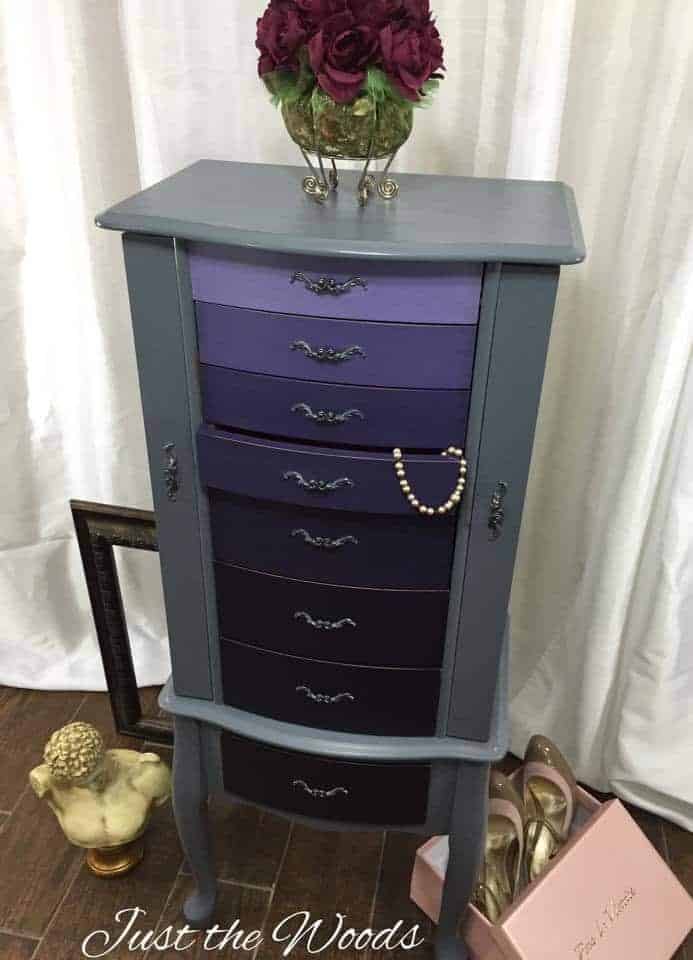 When I came across this standard brown jewelry armoire it was nothing special but it had an abundance of storage, drawers, hooks, and sections. So I decided to make it gorgeous and classy, I definitely did not want the other standard…white.  My least favorite things have to be standard brown and standard white.  I love color.  And what better way to embrace color than with ombre!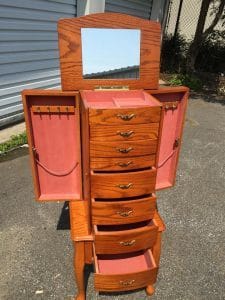 The body was hand painted a creamy steel gray and the drawers were finished in a subtle eggplant ombre.  Eggplant being a dark color to start with making the change in color less prominent and bright and more toned down and rich.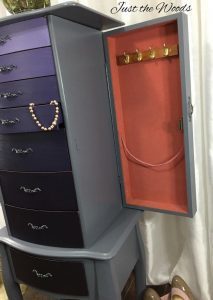 The hardware was refreshed to a metallic silver/black pearl which complements the color palette of gray and eggplant ombre perfectly.  It gives a hint of glam while remaining classy.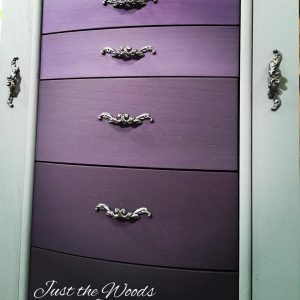 The Result
This chic beauty has all the space for a ladies finer things with felt lined drawers galore!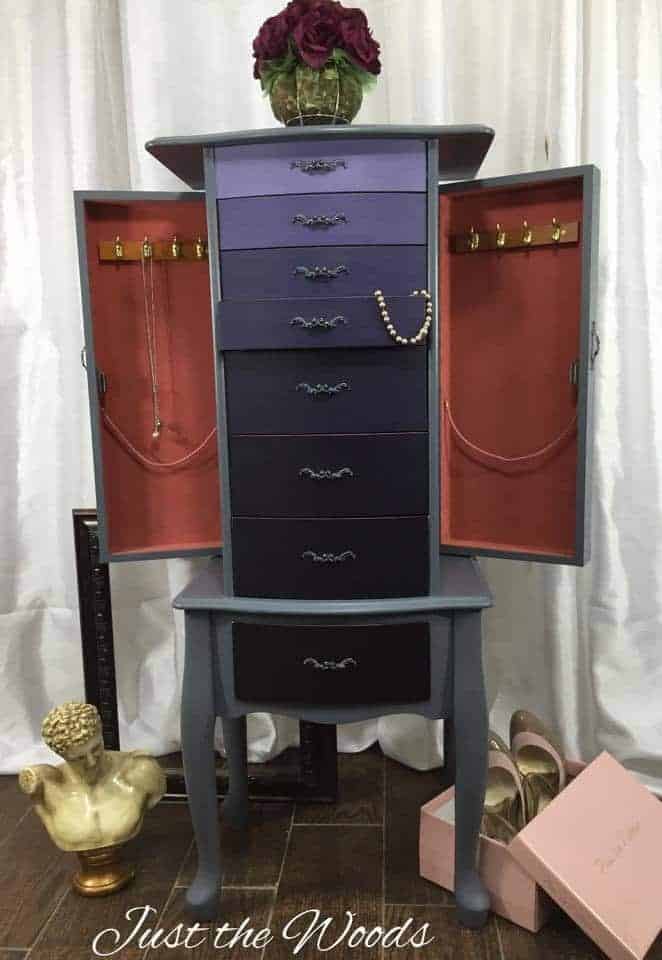 Looking for a gorgeous jewelry armoire? Look no further! Click here for an amazing selection of jewelry armoires available on the web: HERE 

Click here for a completely different painted jewelry armoire in a layered finish: Weathered Gray painted Jewelry Chest
Don't Forget – Follow Just the Woods and Share this post to Inspire Others :
FACEBOOK  *  INSTAGRAM  *  PINTEREST
Subscribe to our mailing list here: