See how to cook the perfect Ninja Foodi steak in the air fryer. This healthy and simple Ninja Foodi steak recipe cooks perfectly tender and delicious. Cooking steak in the Ninja Foodi is so easy with the air fryer option.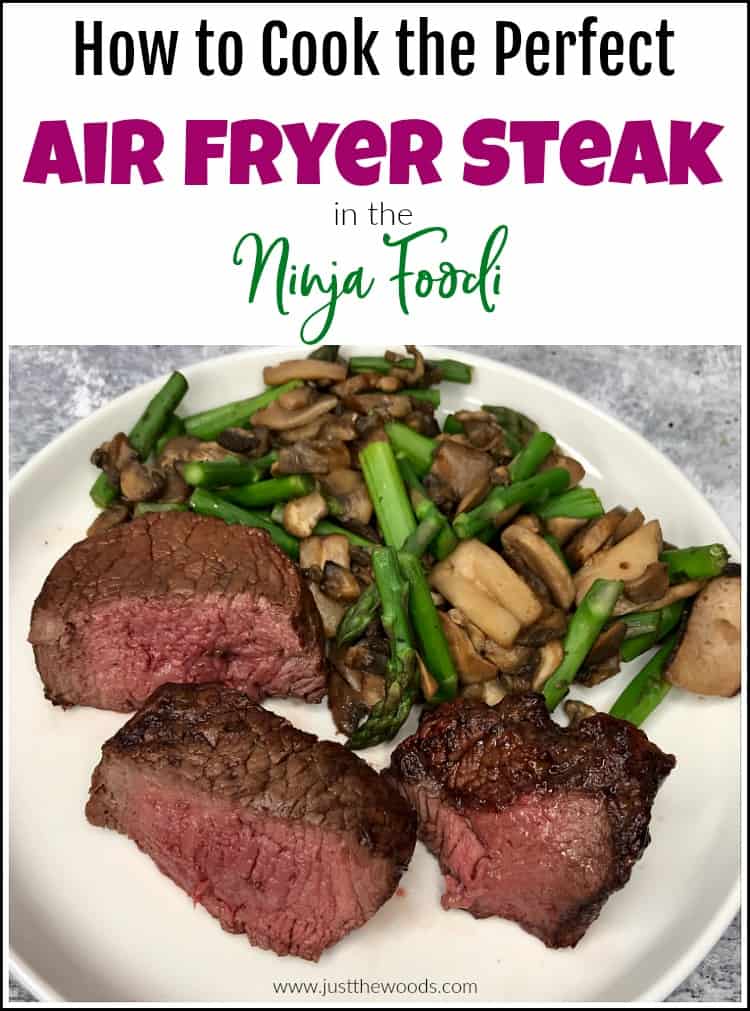 Disclosure: This healthy air fryer Ninja Foodi steak recipe post contains affiliate links for your convenience. Click here for my full disclosure policy.

Quick and Easy Air Fryer Steak Recipe (in the Ninja Foodi)
What You Will Need (Full Printable Recipe Available Below)
Ingredients:
5oz filet mignon steak
avocado oil
salt and pepper to taste
Clean Eating Basic
I like to mention that this is a clean eating recipe because I am all about eating healthy and clean eating. If you are new to a clean eating way of life then you need to check out Everything You Need to Know about a Clean Eating Diet. You can also see how I lost 50 lbs and am keeping it off by following a clean eating diet here: How I Lost 50 Lbs Clean Eating. I tend to try different things and mix different flavors to keep meals healthy and tasty.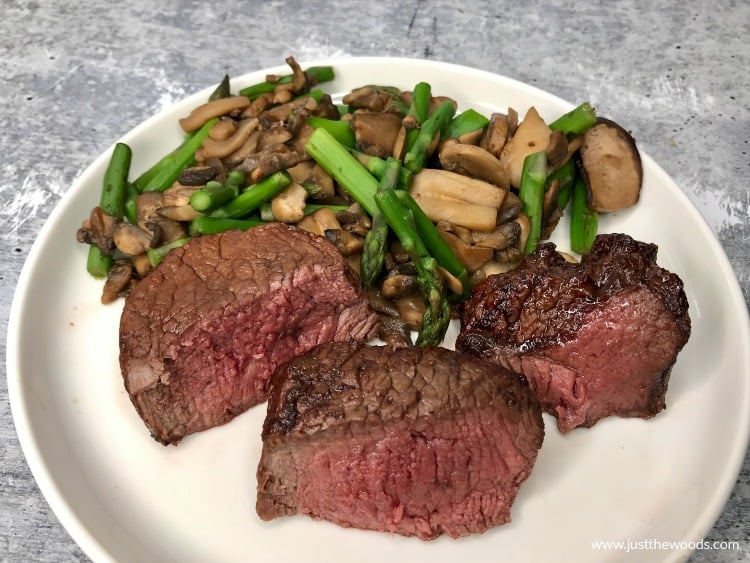 How to Make Air Fried Steak in the Ninja Foodi
As always, let's start by gathering our ingredients. In this case our ingredients are quite simple. Steak, a little bit of avocado oil and salt and pepper. We actually order a half of a cow from a local farm in upstate New York for farm raised beef. But sometimes, I want a small steak for myself when the rest of the family is not in the move, or we don't pull big hug of beef from the freezer. These single filet mignons are perfect! You can also order them online here: grass fed filet migon.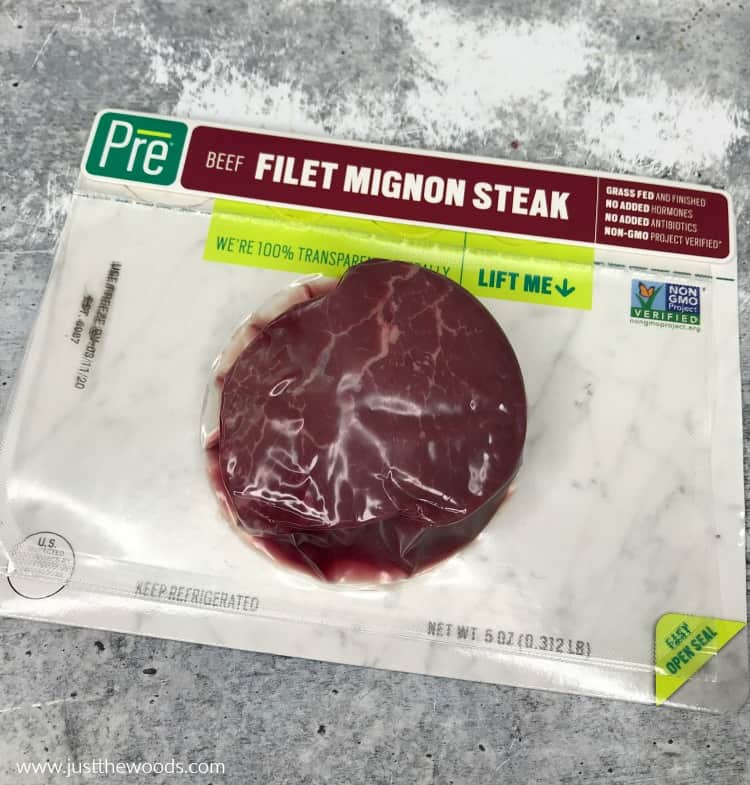 Each steak is vacuum sealed, and the perfect single serving of 5oz.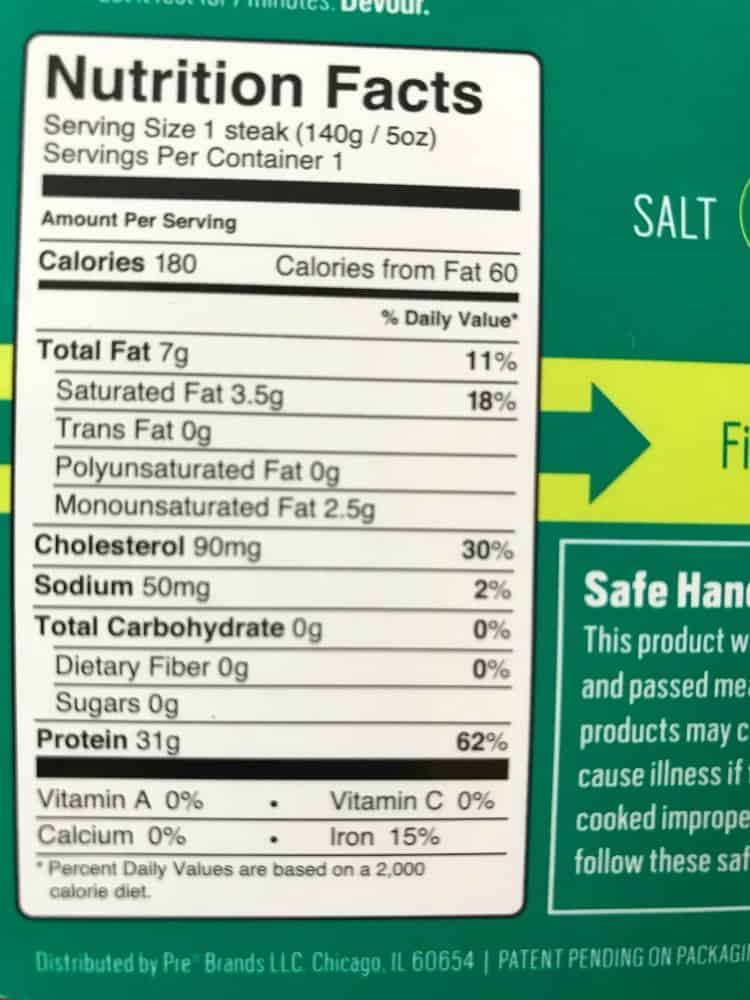 I love that the beef is also grass fed and finished, no added hormones or antibiotics.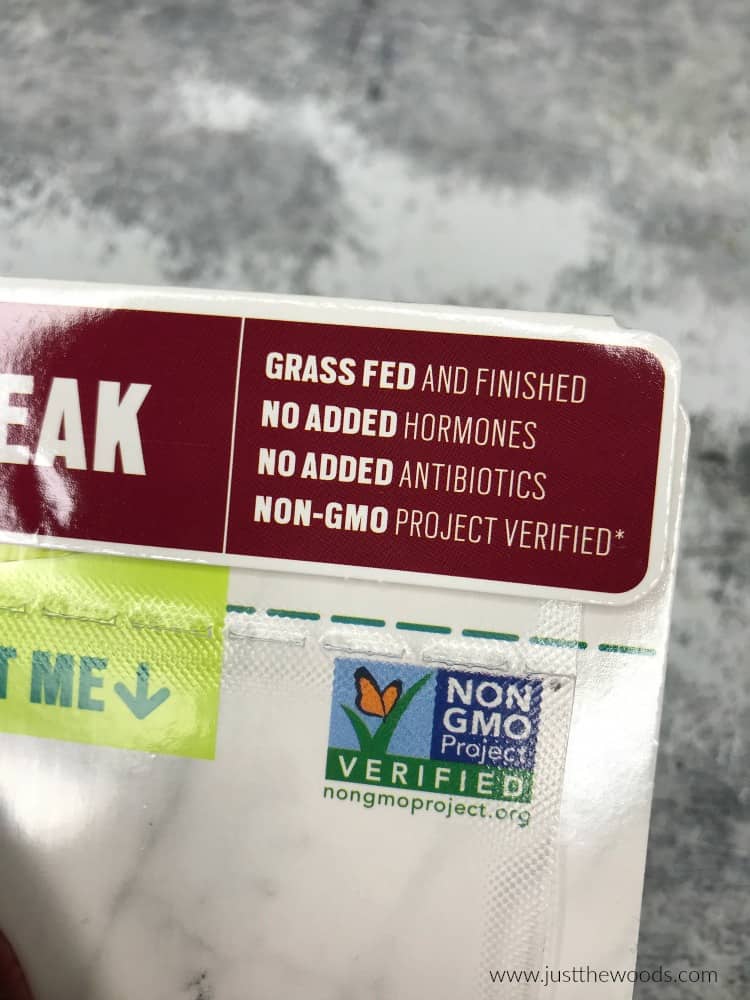 Start by removing the steak from the package and lightly coat with a little avocado oil. This is my favorite avocado oil spray. It doesn't have any propellants. You can get it online here: avocado oil.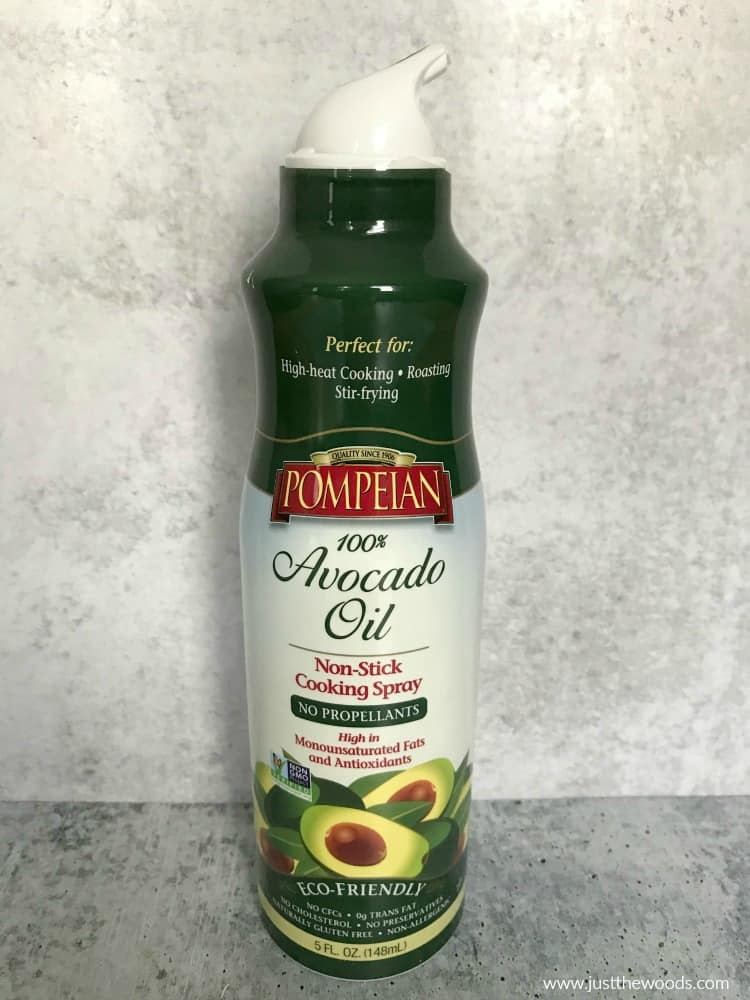 Next, season with salt and pepper to taste. I am not a big salt and pepper person, but I do like a tiny sprinkle of salt.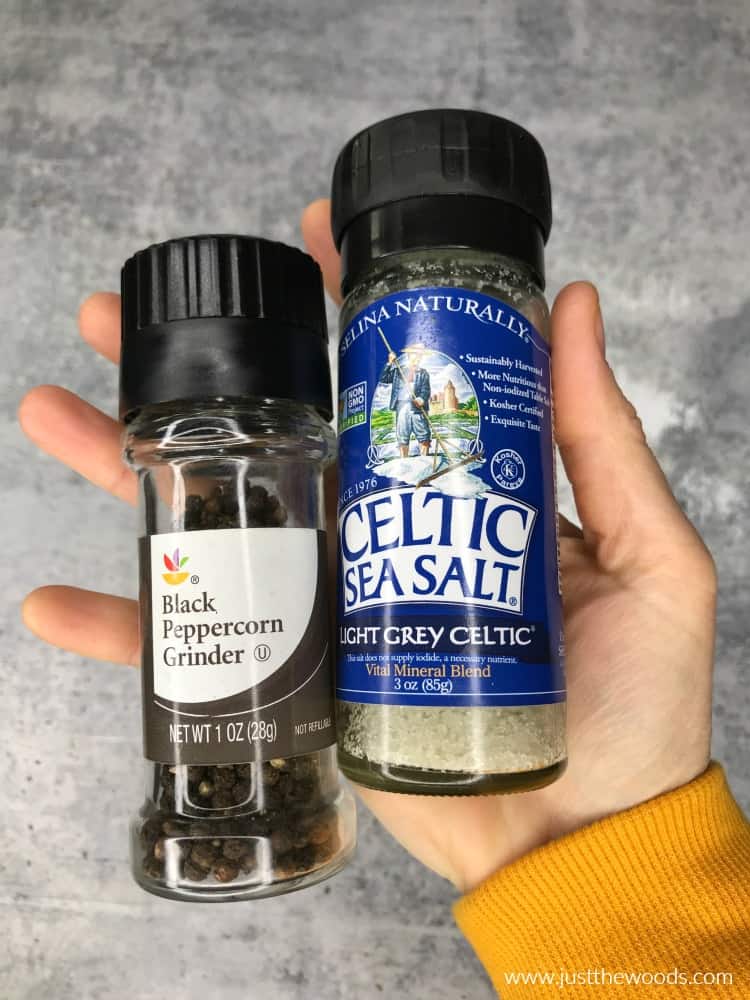 If you are looking for full flavor to add to your delicious steak then you will love this homemade steak seasoning recipe! Making your own steak seasoning allows you to control all the flavor with less salt then those pre made seasoning at the store.
How to Cook Steak in Ninja Foodi (Air Fryer)
Now it's time to break out the Ninja Foodi. This thing is amazing! It is a pressure cooker, slow cooker, air fryer, dehydrator, and more all in one. It makes meal prep a breeze and last minute cooking ideas easy. If you don't have one yet you can get it online here: Ninja Foodi. There is also a video review of the Foodi at the bottom of this pulled pork recipe.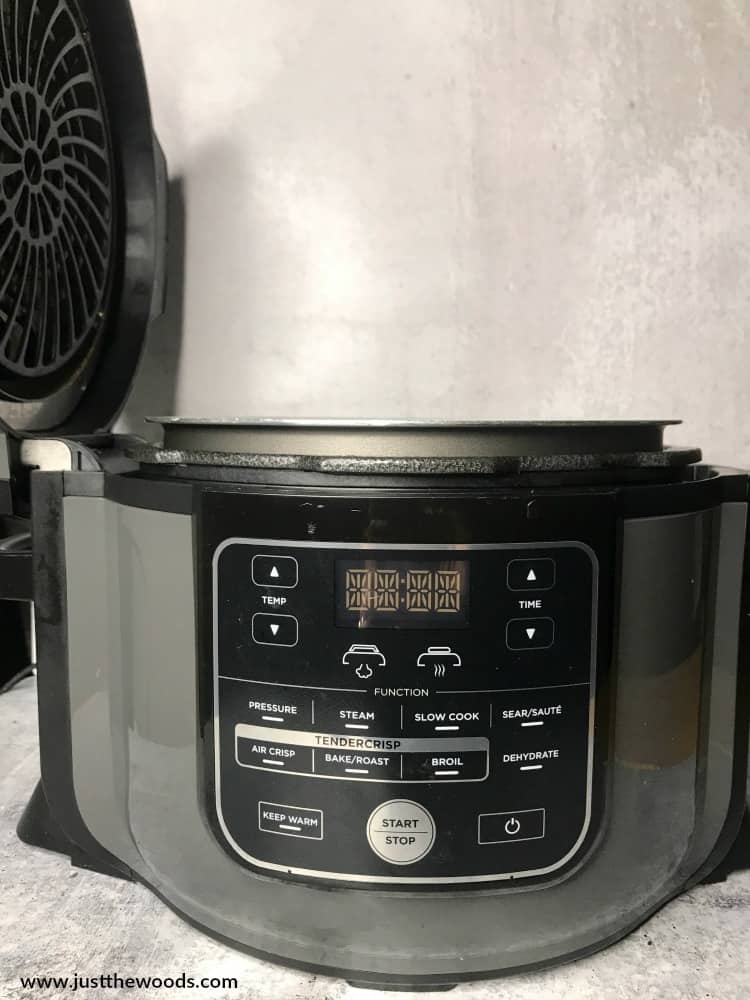 When you want to know how to cook steak in the Ninja Foodi Im sure there may be a few ways. This is my way. For this air fryer steak recipe we will be using the silver rack with the rack towards the top of the pot.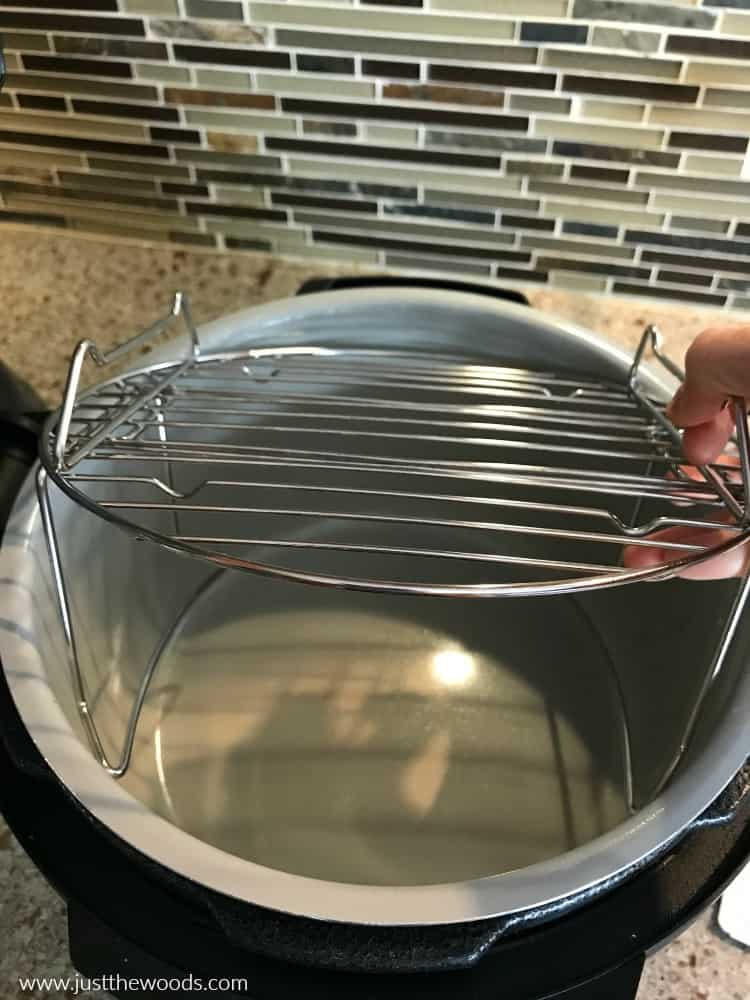 Since we are using the air fryer option of the Foodi you do not need to add water to the bottom of the pot. Go ahead and place your steak onto the wire rack.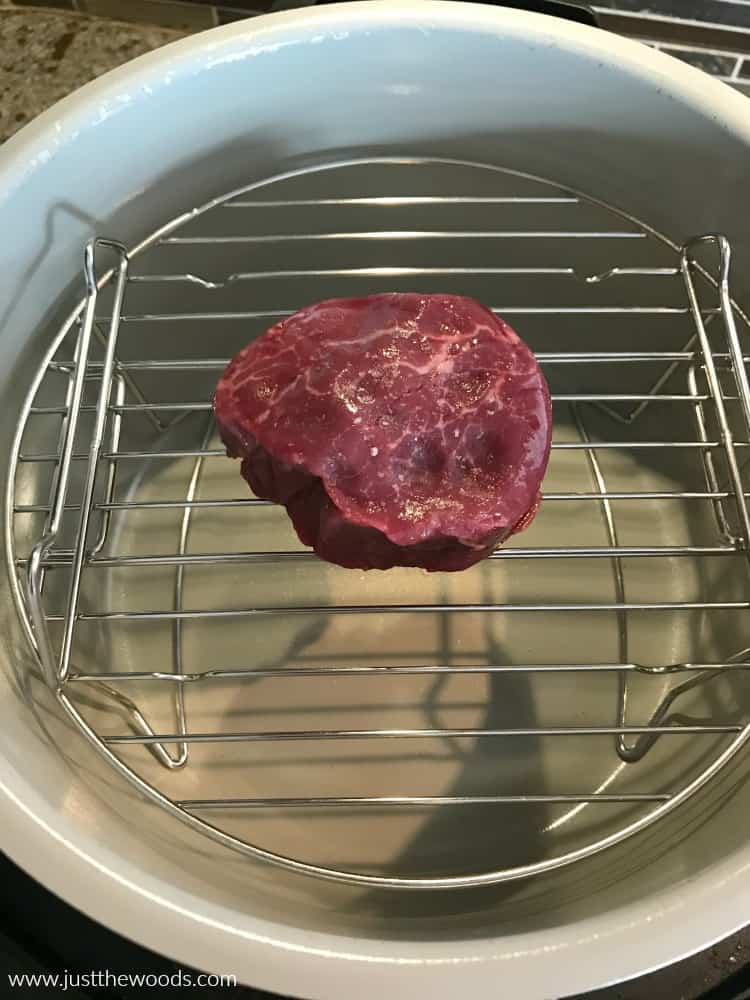 Close the air fryer lid (the lid that is attached to the foodi, not the pressure cook lid). Select the air fryer/air crisp option. Set your temp to 375 and time to 17 minutes. Then press start.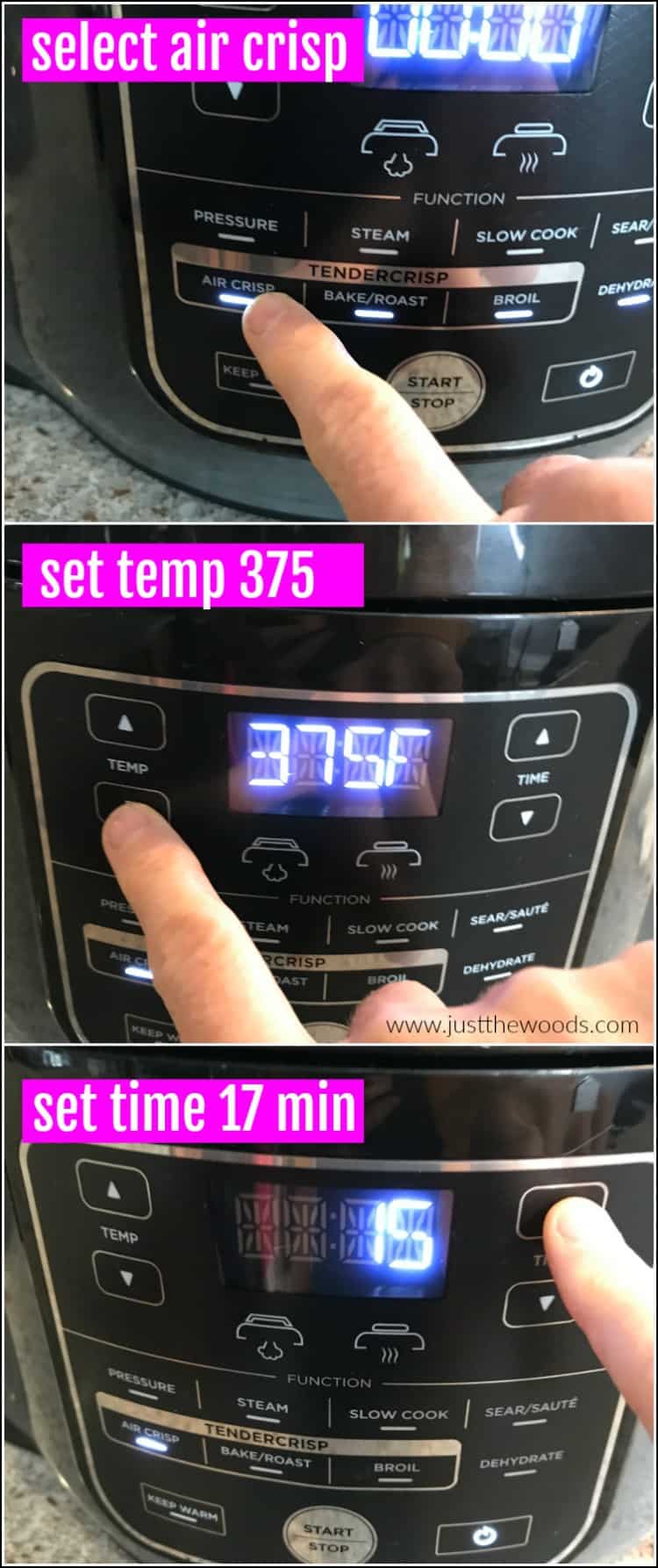 At the midpoint (around 8 minutes) open the lid to your foodi and flip your air fryer steak over.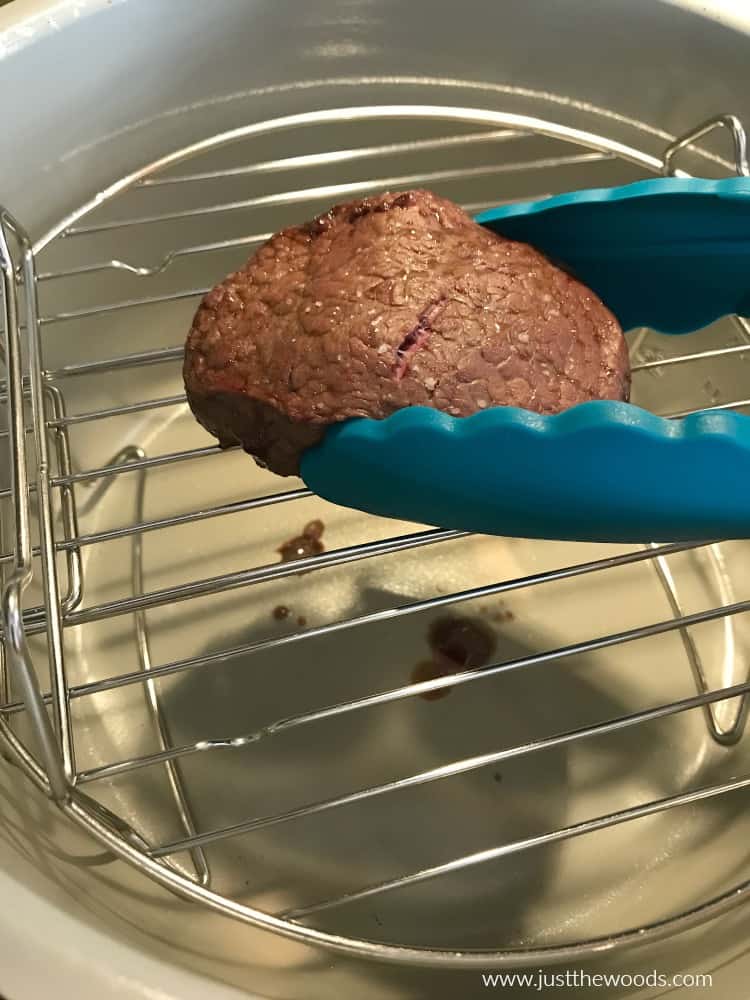 Air Fryer Steak
Granted, everyone prefers a different level of cooked when it comes to steak in air fryer. This air fryer steak recipe will leave a nice pink center to your filet. If you prefer your air fry steak to be a bit more cooked, then I suggest setting your foodi for 20 minutes.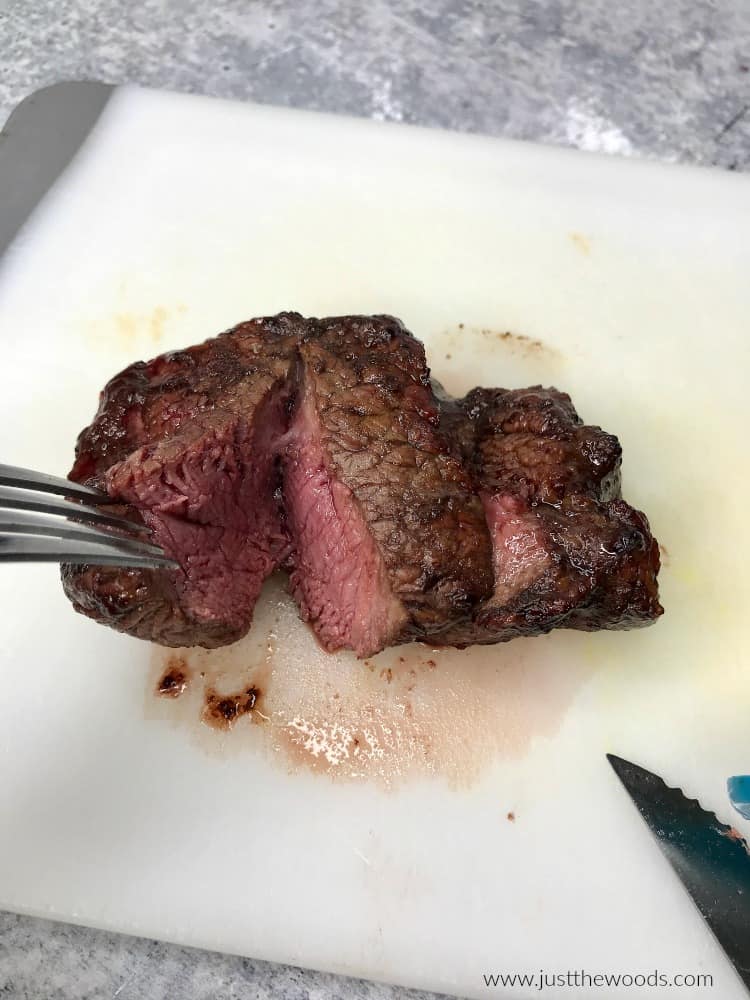 Serve with your favorite side and enjoy.
Ninja Foodie Review
For a quick video showing a quick Ninja Foodi review and rundown of its functions, parts and simple cleaning you can find it at the bottom of this Ninja Foodi pulled pork recipe post.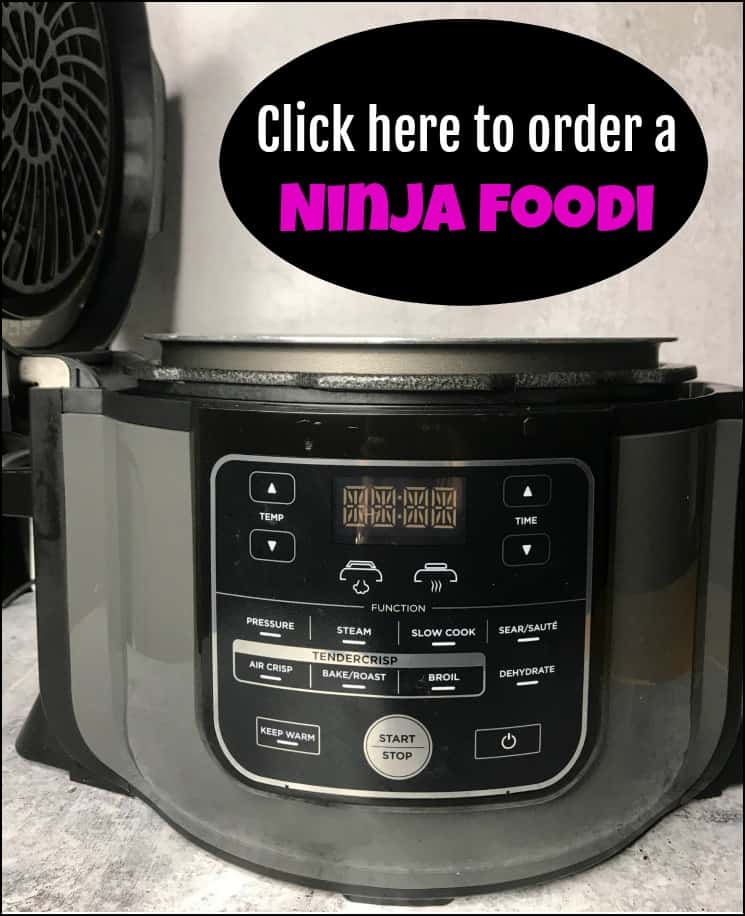 If you like steak in the Ninja Foodi make sure to also check out Ninja Foodi Bacon!
Need support on your health journey? Consider Nutrition & Health Coaching! Im a certified coach (no gimmicks, no starving, no push for products). Click here for more info: Nutrition & Health Coaching.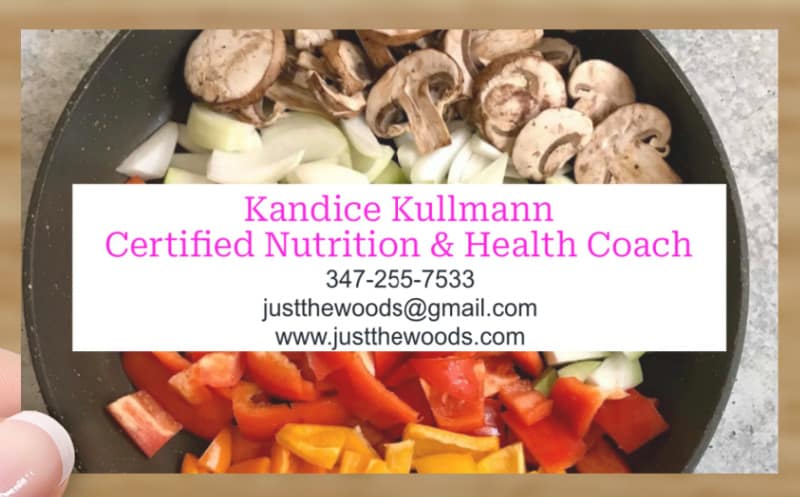 Printable Recipe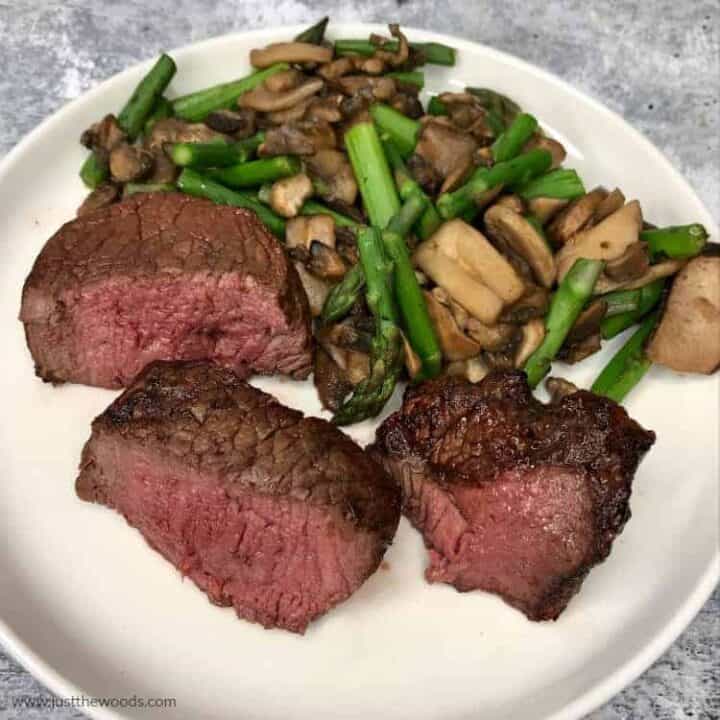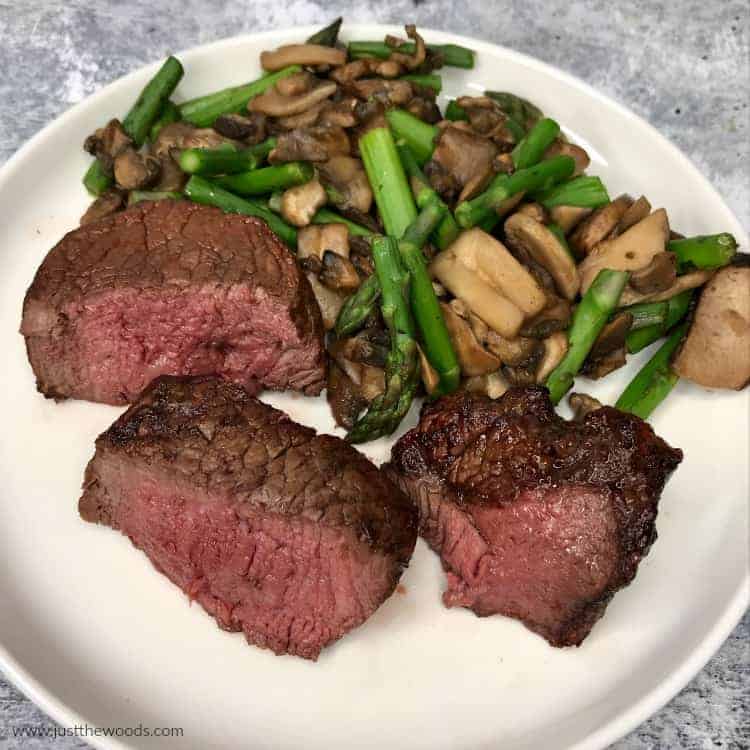 How to Cook the Perfect Air Fr Foodi Steak
Ingredients
Instructions
Lightly spray steak with oil
salt and pepper to taste
place your steak on high rack
select air crisp on ninja foodi
set temp at 375
set time for 17 minutes
flip steak over at halfway point
Recommended Products
As an Amazon Associate and member of other affiliate programs, I earn from qualifying purchases.

Don't forget to check out how to make the
best homemade steak seasoning
!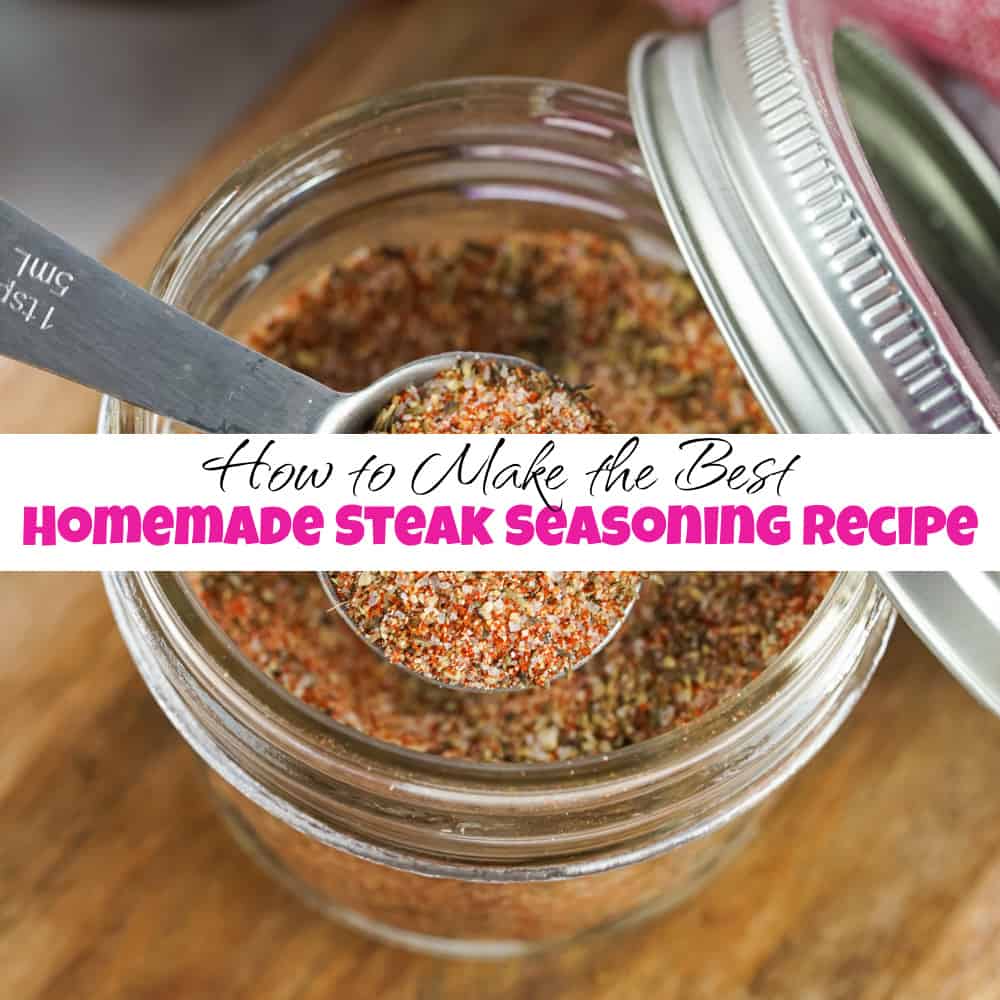 For more healthy clean eating recipes make sure to follow my clean eating Pinterest board here:
Clean Eating
.