Orange Coconut Sugar Scrub. Combine the amazing benefits of orange essential oil with coconut oil for a natural and aromatic homemade sugar scrub. This coconut oil sugar scrub recipe will leave your skin silky smooth. Orange coconut sugar scrub is perfect to keep all to yourself or gift to someone special. 
This orange and coconut sugar scrub is light and fluffy and will have your skin feeling silky smooth. It's a super simple sugar scrub recipe and can be put together in less than 5 minutes! My hands always feel amazing and hydrated after using this sugar scrub. This comes in handy not only in the cold winter months but also after working in my shop cleaning and prepping furniture.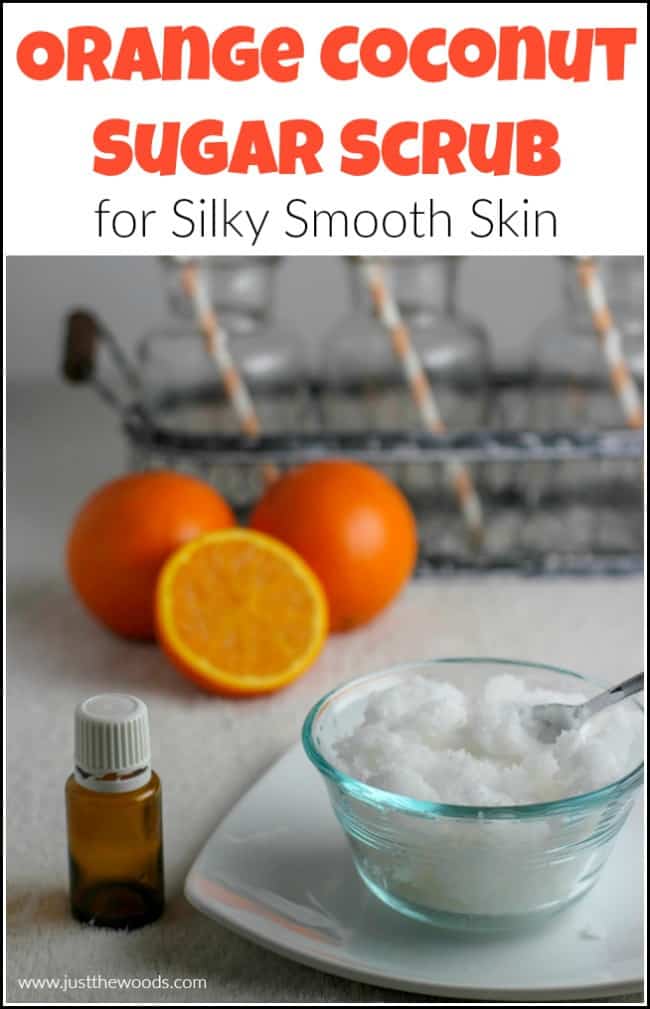 Disclosure: This DIY orange coconut sugar scrub recipe post contains affiliate links for your convenience. Click here for my full disclosure policy. 

Homemade Coconut Oil Sugar Scrub Recipe Ingredients
Benefits of Orange Essential Oil & Coconut Oil
Did you know that there are some great benefits to using orange essential oil? Here are a few things that orange essential oil is known to be used for:
antidepressant
sedative
anti-inflammatory
paint reducer
mood booster
Those are just a few. Orange essential oil can also be used as part of your natural home cleaning products so why not take advantage of the benefits of orange essential oil and pair it with coconut oil for an aromatic and natural sugar scrub for your skin. Coconut oil is a natural antibacterial and antifungal, as well as an excellent moisturizer, making these two the perfect pair for one another. 
How to Make Sugar Scrub with Coconut Oil
As an added bonus, this orange and coconut oil sugar scrub recipe only requires three simple ingredients! You can't beat that.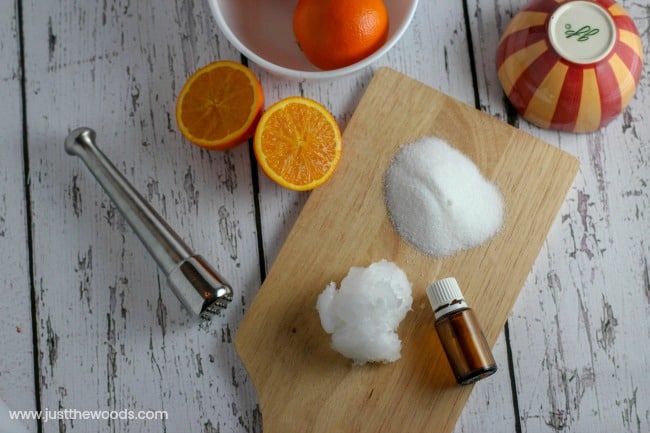 Place the coconut oil in a bowl. While stirring, slowly pour in the sugar. (I like to use a
stand mixer when making larger batches!) Mix well. 
Add 15 drops of Orange essential oil. Mix together. 
Place your orange coconut sugar scrub mixture into a jar with a sealable lid to keep fresh. (Make sure to
store in a cool dry place that is not in direct sunlight.) 
If you like this then you may also like more natural DIY posts and recipes here: natural DIY

Orange Coconut Sugar Scrub for Silky Smooth Skin
This is one of my favorite Spring recipes. My hands are always extra dry after cleaning and sanding furniture so this sugar scrub recipe is a lifesaver. I keep a jar right next to my sink. Your hands will feel super smooth, hydrated, and smell amazing.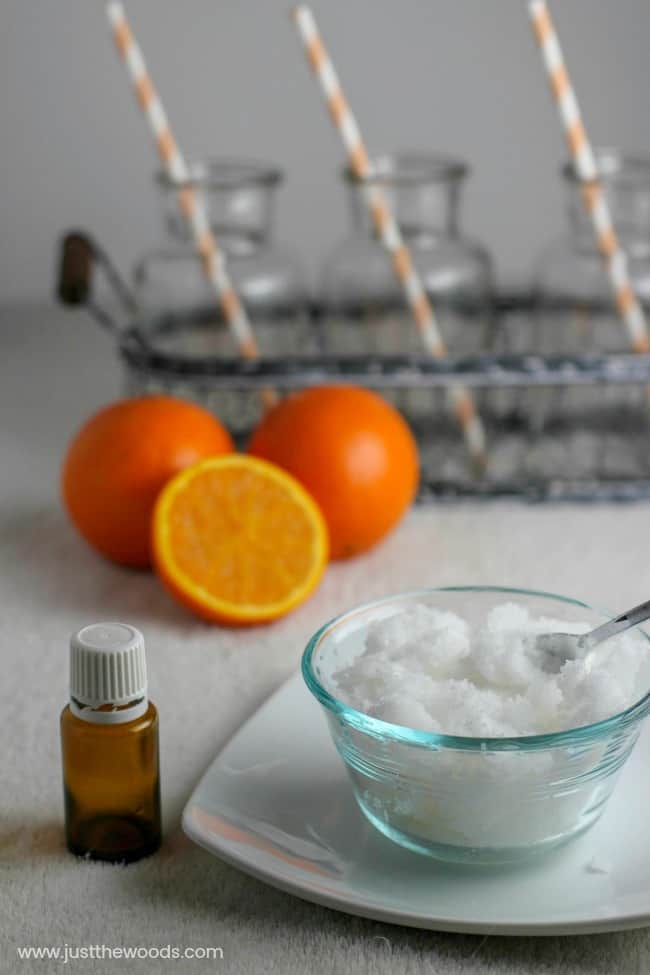 These make great Mother's Day gifts, or hostess gifts, or a gift for a friend 'just because'.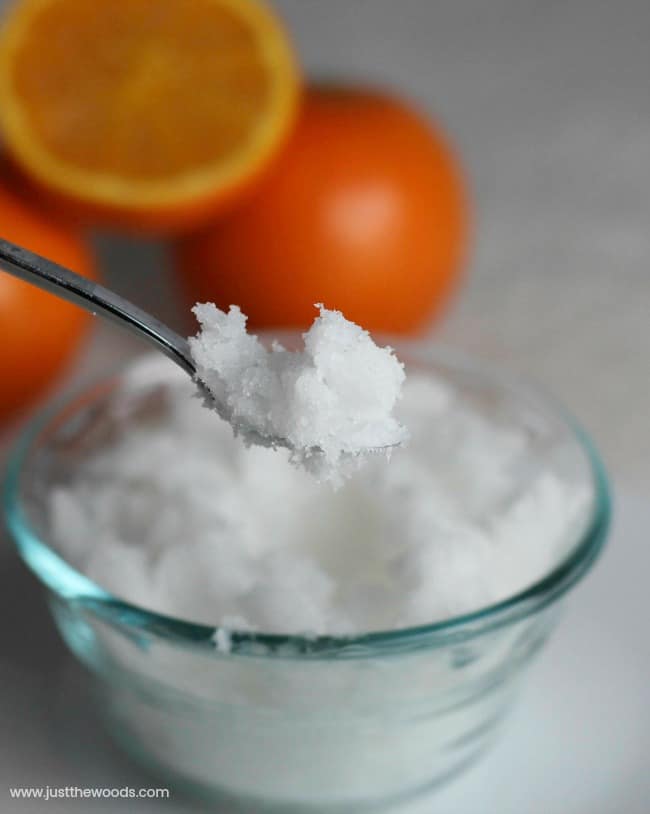 Make sure to check out the awesome benefits of using essential oils and other great essential oil recipes!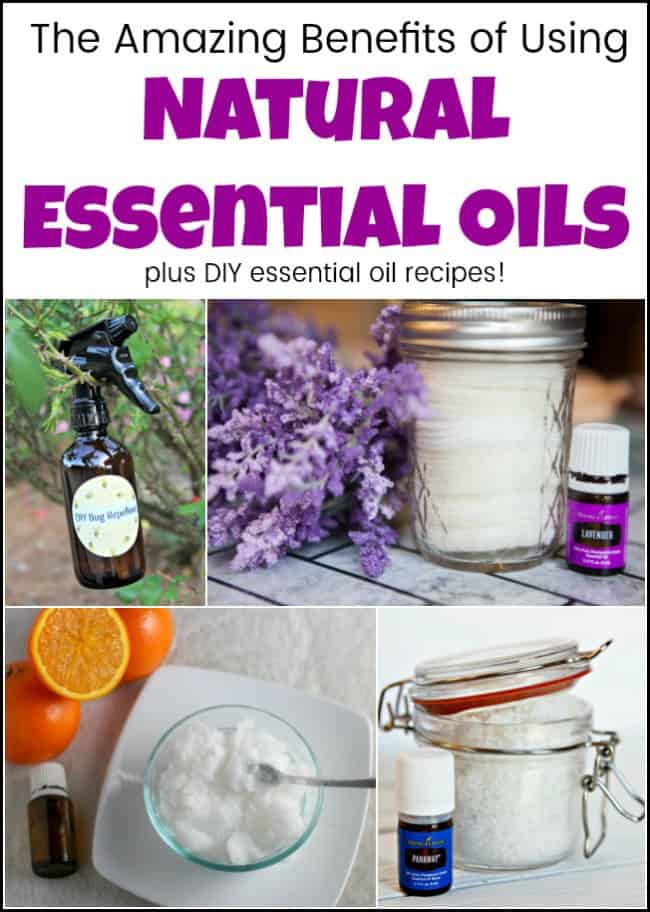 If You Love Sugar Scrubs But Prefer Not to DIY
Love the thought of natural sugar scrubs but don't have the time to make your own sugar scrub? Here are some great sugar scrubs available online:
Coconut Oil Sugar Scrub can be found HERE 
Coconut Lime Sugar Scrub can be found HERE 
Pure Brown Sugar Scrub can be found HERE 
Exfoliating Organic Body Scrub found HERE 
Raspberry Lemon Sugar Scrub found HERE 
Italian Mocha Firming Sugar Scrub found HERE 
Charcoal Salt & Sugar Scrub found HERE 
Himilayan Scrub found HERE 
Stress Relief Eucalyptus Spearmint Sugar Scrub found HERE 
Vegan Coconut Lip Scrub found HERE 
Arabica Coffee Scrub found HERE 
Pomegranate Sugar Scrub found HERE 
Don't Forget – Follow Just the Woods and Share this post to Inspire others:
FACEBOOK  *  INSTAGRAM  *  PINTEREST
 Stay connected! For more tips and tricks sign up here : 
Pin it!