How to Paint a Perfect Ladder Back Chair with rush seating the Easy Way
Giving a vintage ladder back chair a makeover has never been so easy. With a little sanding, tape, and paint we can give this ladder back chair with woven seat a classic new look.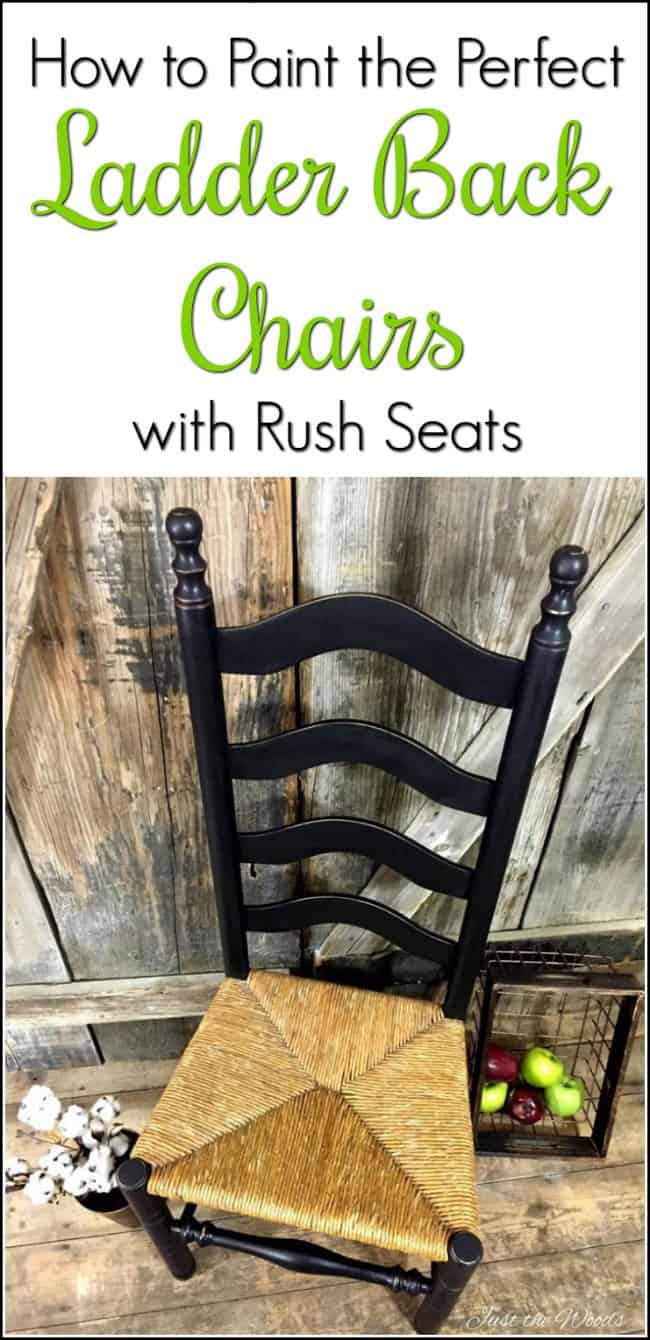 Disclosure: This post contains affiliate links for your convenience. Click here for my full disclosure policy.
Painted Ladder Back Chair in Distressed Black
The Unfinished Vintage Ladder Back Chair
This curvy ladder back chair was dropped off by my customer. It has a woven rush seat and great curves. A little paint will bring this chair back to life.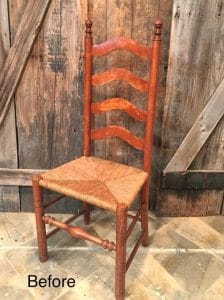 My customer has a gorgeous distressed black hutch and wants her chair to compliment her favorite piece. Can you blame her?  That hutch is amazing!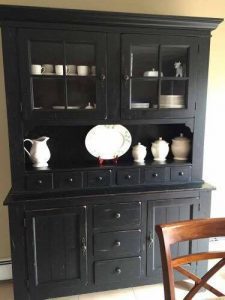 The Project – Painting a Ladder Back Chair
If you are looking for ideas for painting ladder back chairs then this may be the best one of them all. The first step is to tape off the woven seat area because we are leaving the rush in its original natural condition. The rush seat is pulled away from the legs of the chair as much as possible.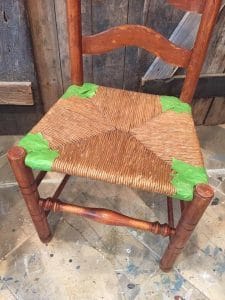 Now that your rush seat is taped, make sure to sand and clean the rest of the chair. This is how I Prep Painted Furniture. Next, the seat is flipped over to paint the underside first.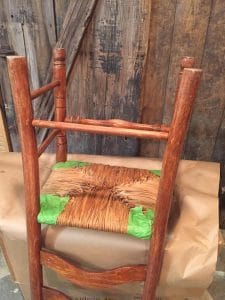 We chose a pure black paint. I also covered the woven seat to protect it from any paint splatter, because I actually am quite messy when I work. You can find great quality furniture paint and stain online HERE. An added bonus, when painting furniture, you want to make sure to use a quality non-toxic furniture paint.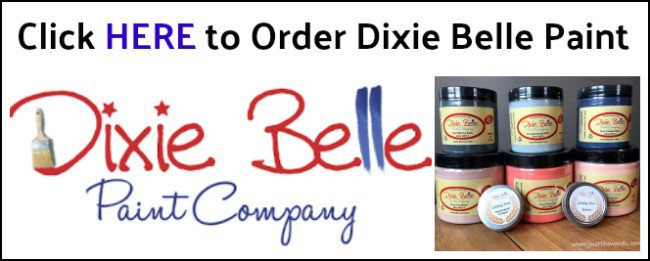 Black Distressed Painted Chair
The chair is painted and then lightly sanded, using flexible sandpaper to achieve a smooth finish all around.  The flexible sandpaper works especially well with all the curves of the chair. You can find the flexible sandpaper (HERE).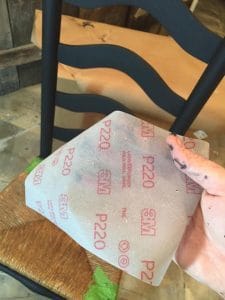 In addition to sanding the entire surface of the chair, the edges are also distressed to reveal bits of the original wood color underneath.
To protect the black painted ladder back chair, the chair is sealed for protection using a clear matte protective finish with a little black paint added in.
Perfectly Painted Ladder Back Chair with Rush Seats
How easy was that?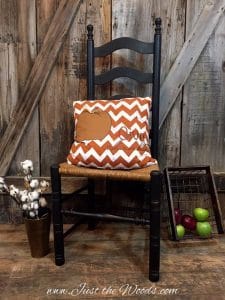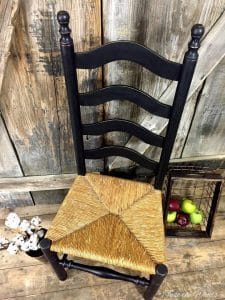 Love ladder back chairs but prefer not to DIY? Click here for available ladder back chairs for sale (here)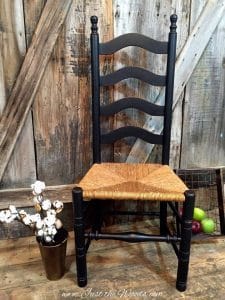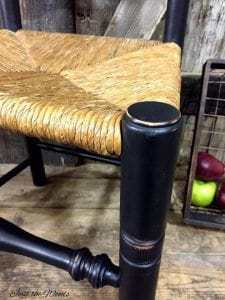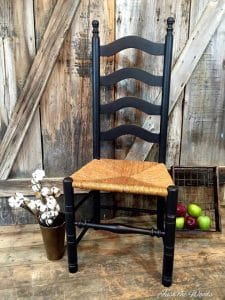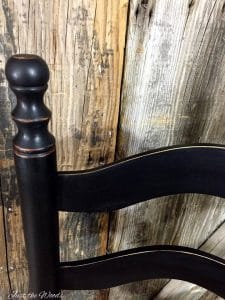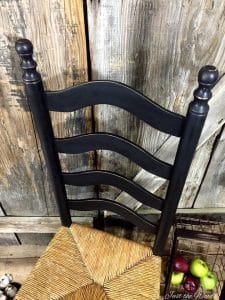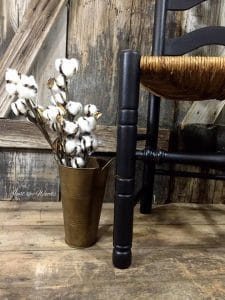 Don't Forget – Follow Just the Woods :
FACEBOOK  *  INSTAGRAM  *  PINTEREST
Subscribe to our mailing list here: