Patina paint projects are perfect for those who love that aged patina effect. Not everyone loves shiny and new. Some of us are more drawn to old things that proudly show their age with a layer of patina. Patina paint can be used to age your furniture, create a worn metallic finish, and even paint crafts for a unique look. Use a patina paint job on your next DIY creation for an aged look.
The new and shiny isn't for everyone…..nope. Some of us are more drawn to old things that proudly show their age with a layer of patina. While real antiques are usually super expensive I've come across some super impressive techniques to age pretty much anything. Patina paint can be used to age your furniture, create a worn metallic finish, and even paint pumpkins for a unique look. The possibilities are endless when you decide to use a patina paint job on your next DIY creation. Whether you opt for a copper patina paint or a worn oxidized blue you can achieve so many different things with a faux patina painting technique.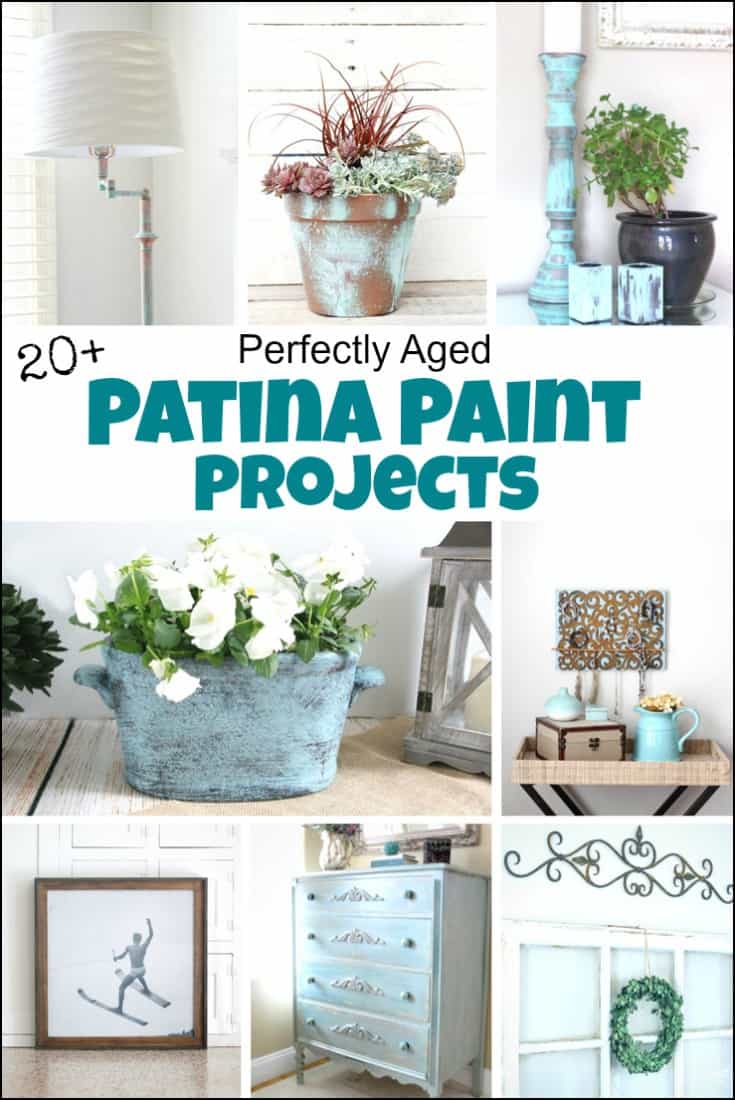 Disclosure: This patina paint projects post contains affiliate links for your convenience. Click here for my full disclosure policy. 

Patina Paint Project Ideas
These patina paint projects will allow you to turn brand new and cheap items into their vintage, worn out counterparts that will add a unique, rustic charm to your home. It doesn't matter if you're trying to age a bucket or a piece of furniture, take a look at these tutorials and you'll find how to paint patina with the proper technique for your item. Also, if you have your own way to create a faux patina, I'd love to hear about it! Please PIN the main post, or from each source post and not individual images in this post. Enjoy.
Over 20 Unique and Creative Projects with Different Patina Paint Job Techniques
Would you ever consider painting actual pumpkins? See how these cute little pumpkins are transformed using patina spray paint for a unique patina effect. If you can do this with pumpkins just imagine what else you can use it on!
Painting Wood Furniture with Patina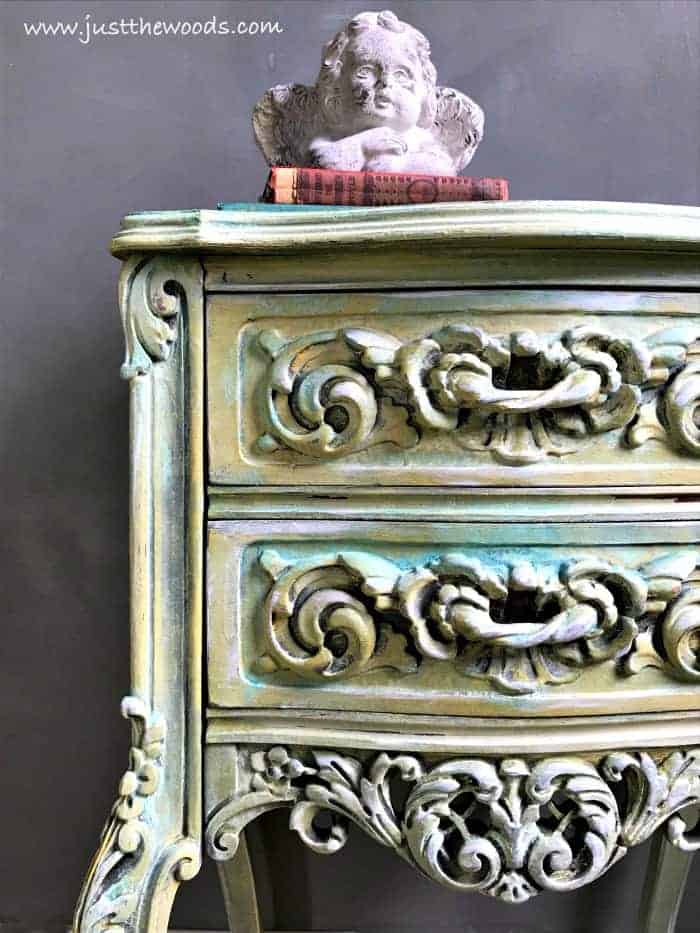 Patina Painted Pumpkin Tablescape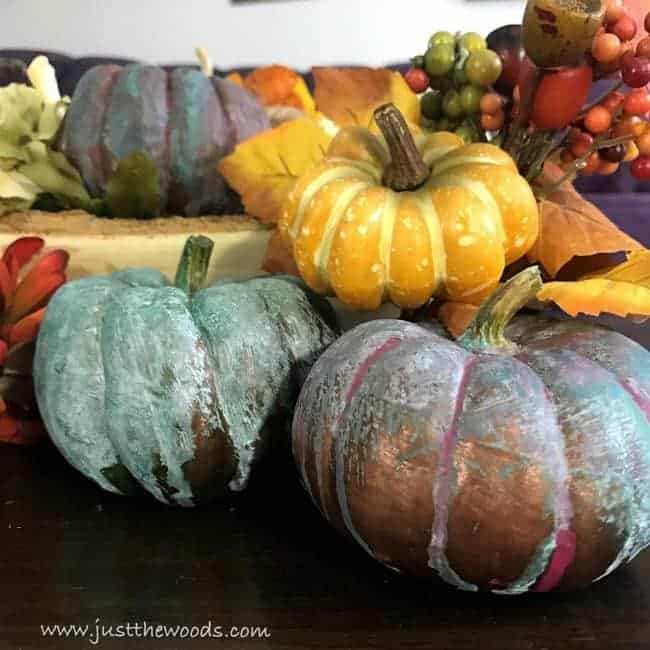 Creating a gorgeous faux patina finish on furniture is something that really makes a statement. Check out this faux patina painting technique that makes this dresser gorgeous.
Patina Aged Painted Dresser from Do Dodson Designs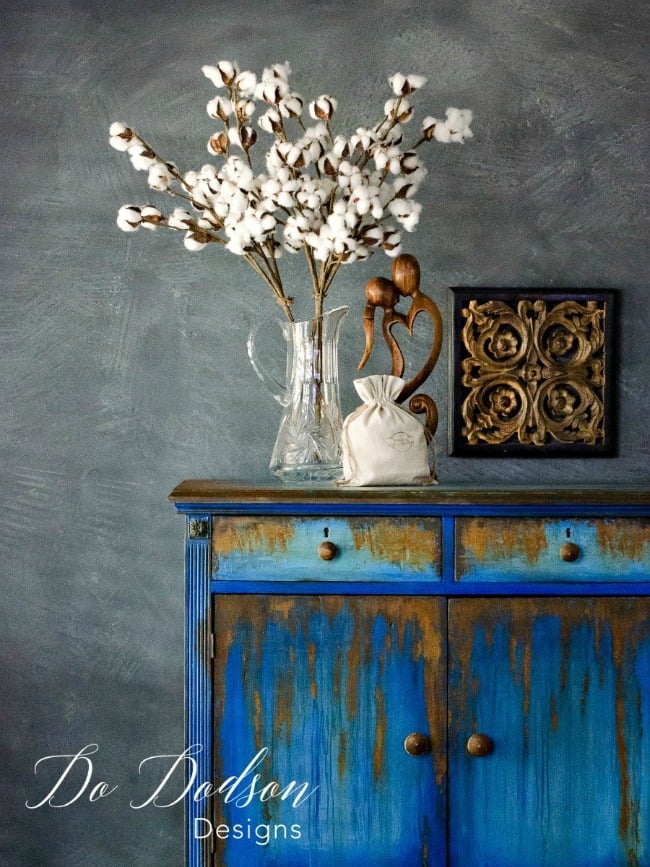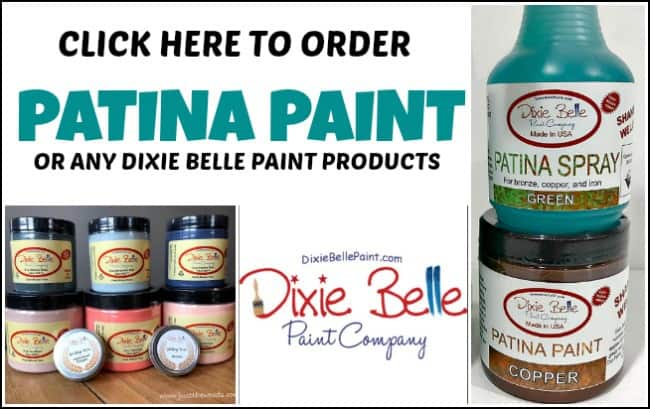 When you don't want to wait for mother nature to do her thing you can take a new vase and make it look old with this DIY patina painted vase.
DIY Bronze Patina Vase from lovegrowswild.com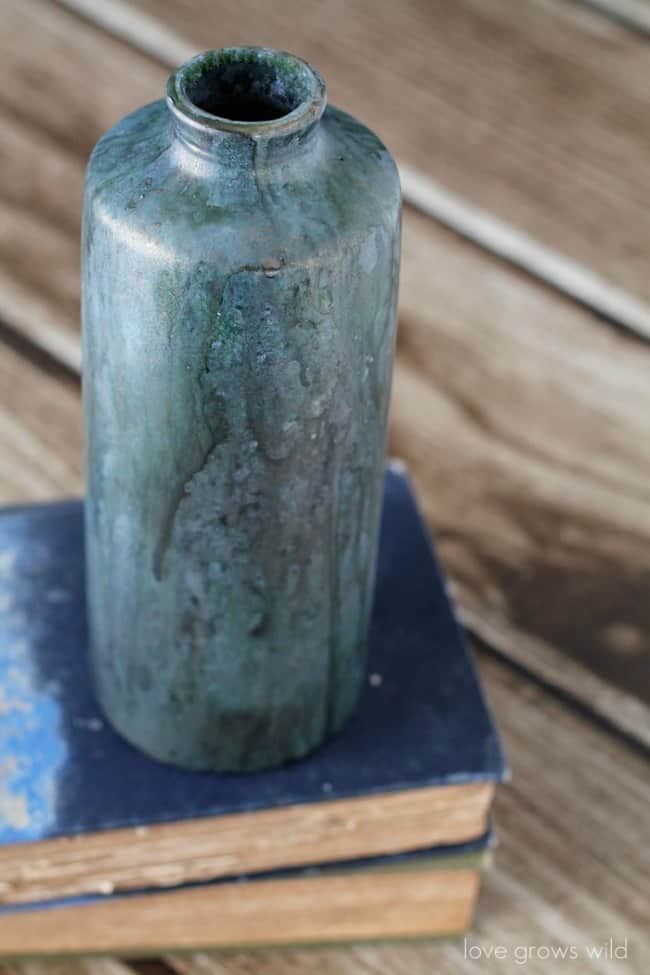 Sometimetimes furniture is old but not unique. Check out this metallic patina aged makeover creating an industrial look. That green patina is simply gorgeous.
Industrial Chic Metallic Patina Aged Vanity from Prodigal Pieces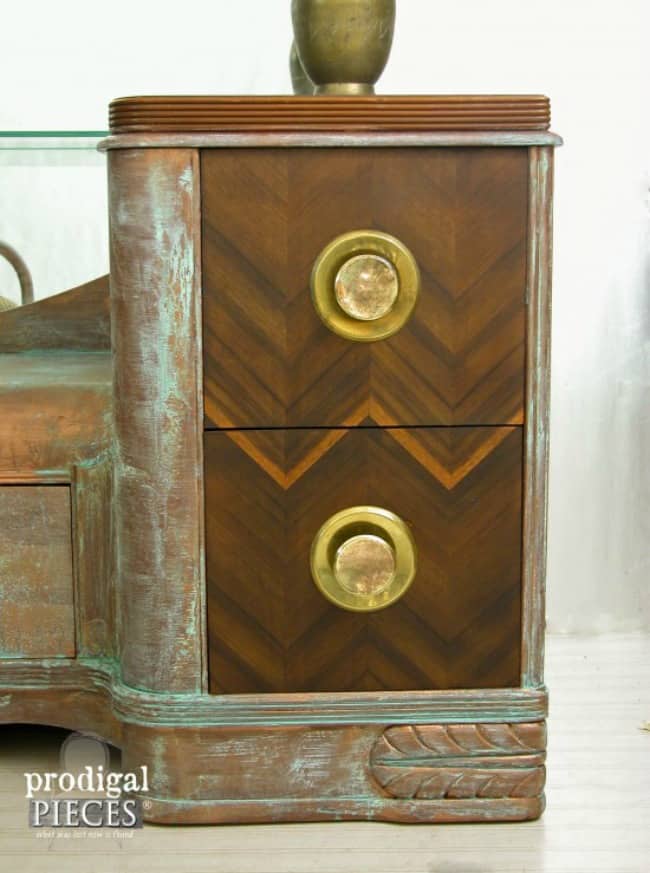 This flower-toting bucket was found at a thrift store and had a very 'thrift store' look to it. Therefore in need of a pretty blue patina paint makeover. Now it looks more like aged metal than thrift store chic.
 How To Create A Faux Patina Finish from canarystreetcrafts.com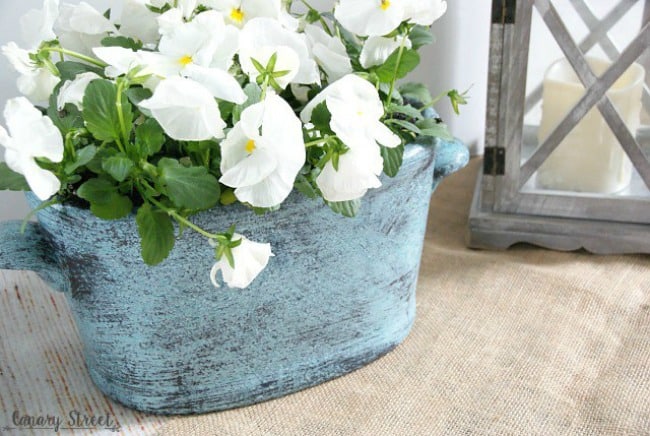 Take a basic picture frame and give it your own special touch with a little paint and patina.
Add Paint & Patina to A Picture Frame from abeautifulmess.com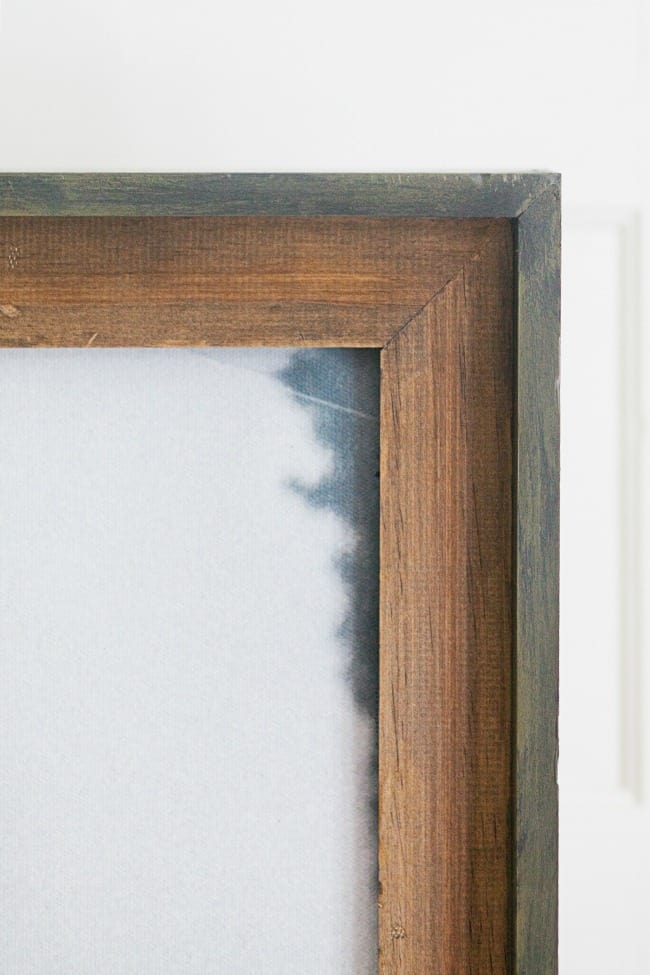 If you love the look of copper patina paint with oxidized blue then check out this DIY copper patina clay pot. Such a quick and simple update for your plants.
DIY Copper Patina Clay Pot Succulent Planter from thehappyhousie.porch.com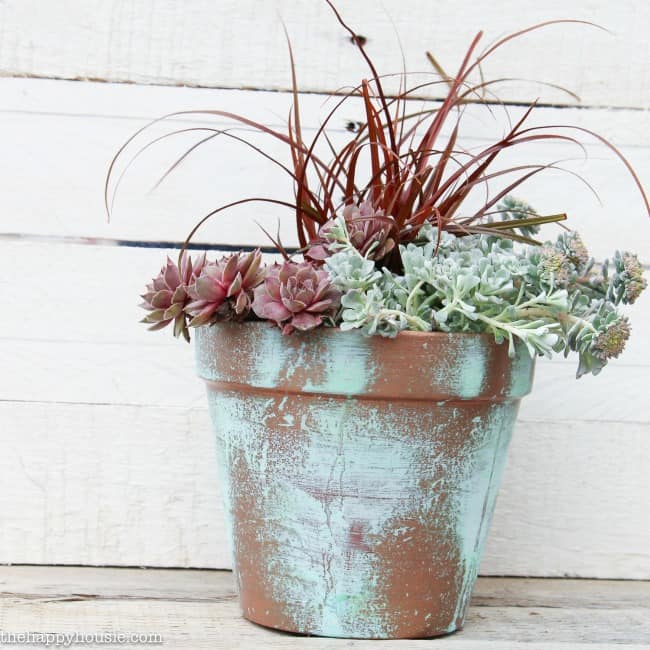 Light fixtures are often shiny and new, but you can change that. See how to make your shiny brass into old and patina blue.
Painting Verdigris On A Shiny Brass Light Fixture from inmyownstyle.com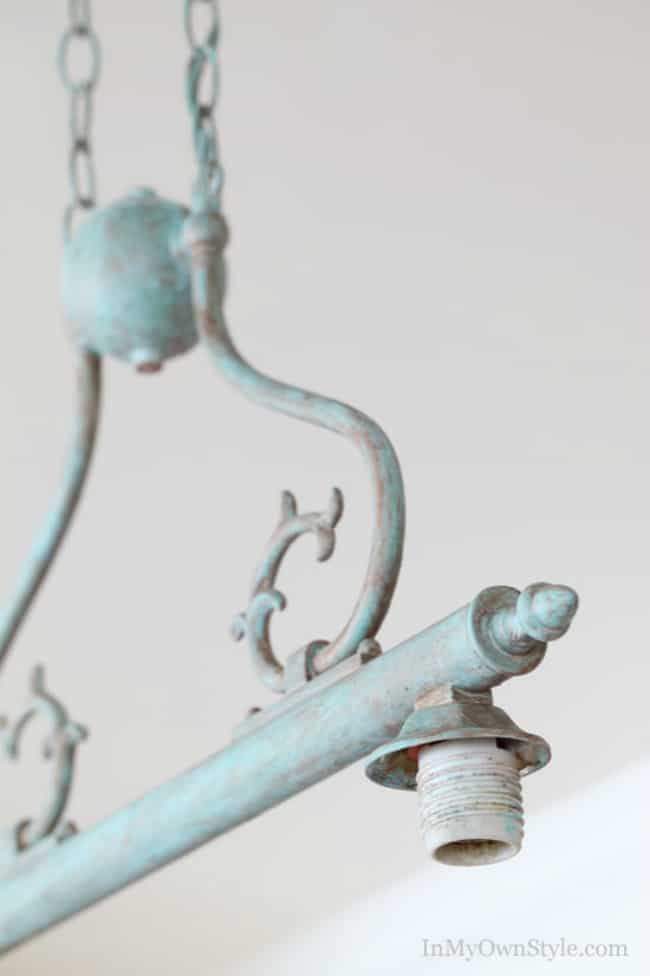 The same goes for candlestick holders. Give your modern candlesticks an aged green patina finish.
How To Create Green Patina from maisondepax.com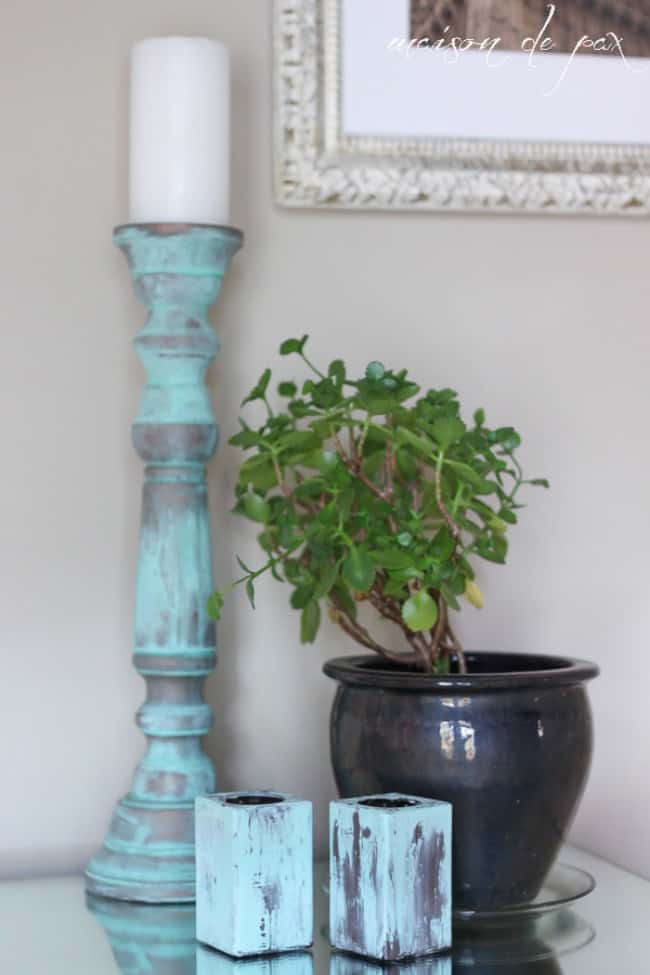 The patina blue paint and copper patina paint are often considered the most popular, but if you prefer the aged rusty look you can create that too. See how to make your new items look rusty without the actual rust.
Rusty Iron Scrollwork DIY Jewelry Holder from averageinspired.com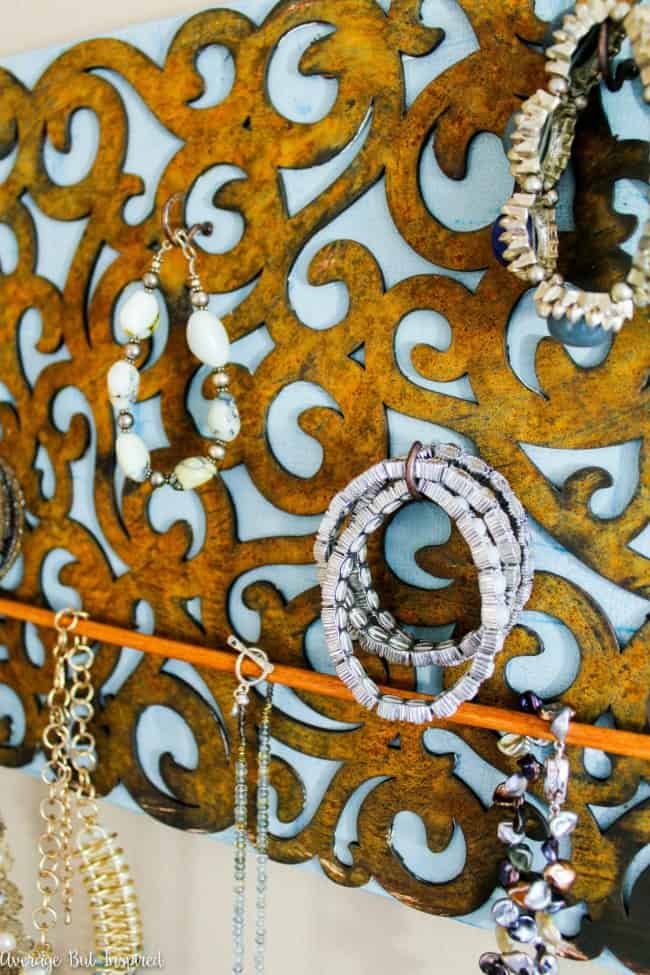 I bet you haven't seen this before! Creating a patina paint effect to age your bathtub. When you have a love of the vintage style but a brand spanking new bathtub, you can have the best of both worlds. How crazy cool is that?
A New Tub Turned Vintage With Lime & Chalk Paint from blog.jennasuedesign.com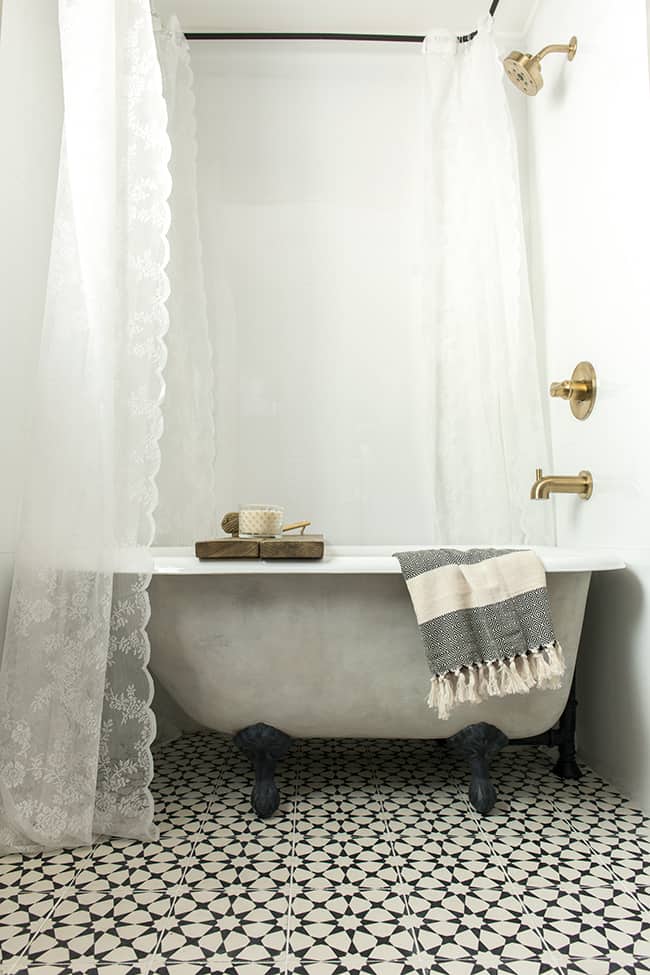 Here is another furniture makeover with an added patina paint effect added for a softer aged finish. This dresser looks like it has been sitting in an old french chateau for years. It makes my heart skip a beat.
Patina Dresser from centsationalstyle.com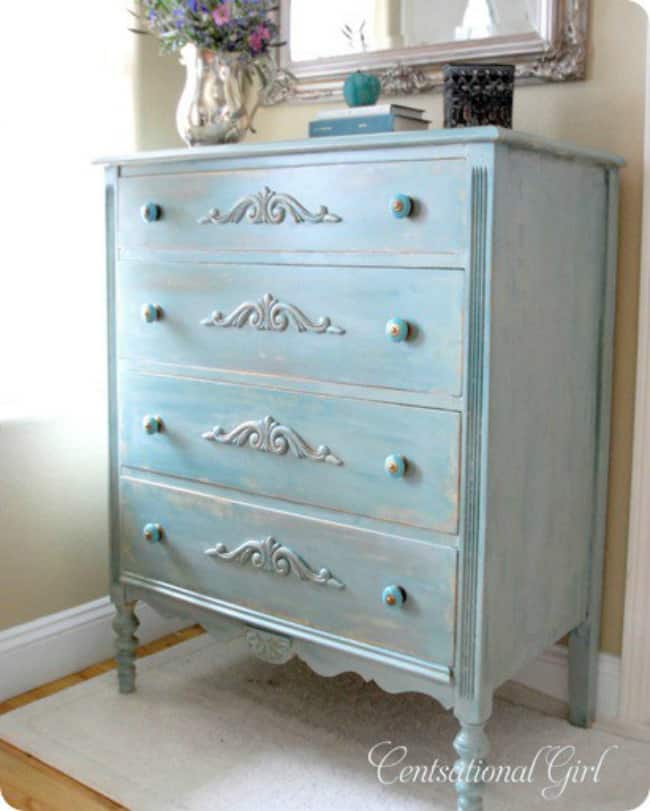 Mother nature can do a number on brass and metal. But when you don't want to wait, you can speed up the process and create an oxidized green patina effect yourself.
How To Makeover A Brass Lamp from theinspiredhive.com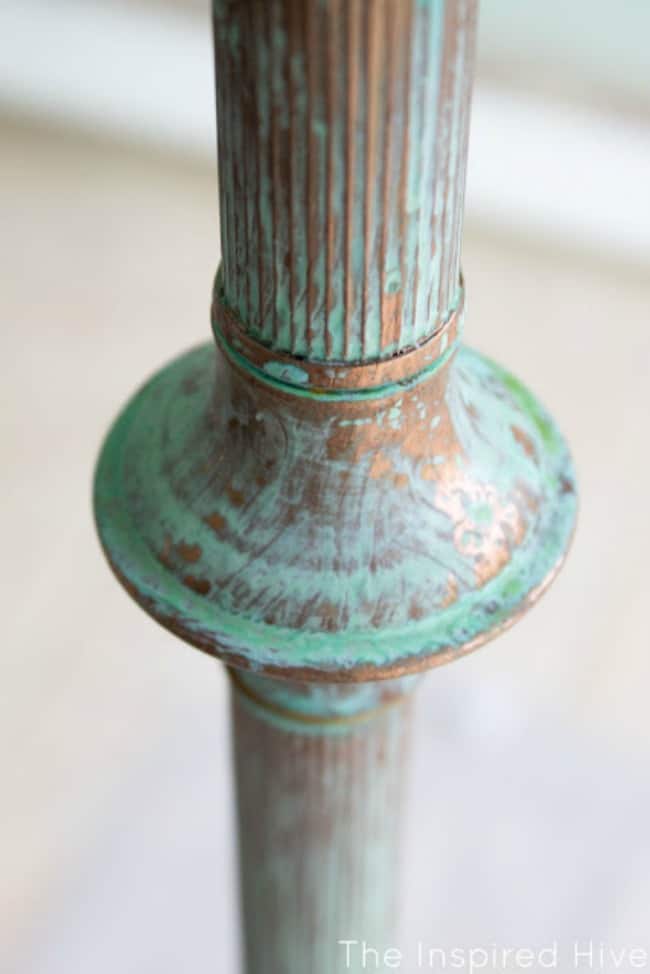 Some find great rusty items while thrifting and others just aren't as lucky. No worries, make your something new look like something old. Create a rusty finish with this patina paint technique.
Get The Perfect Rusty Finish from littlehouseoffour.com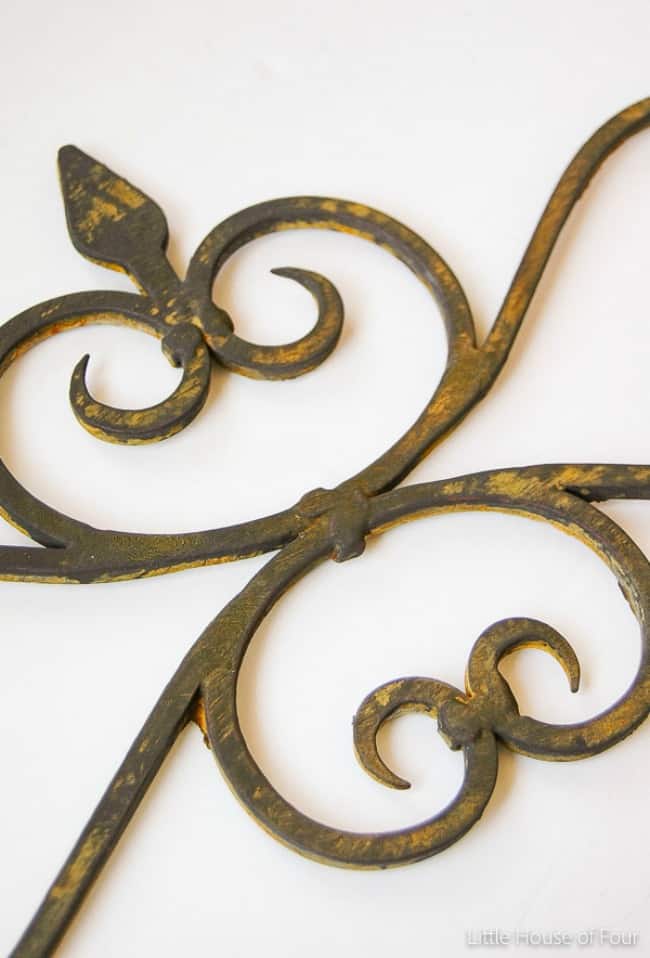 Have a bunch of buttons or random items laying around? Create a unique wreath and then give it a patina paint job so it looks like you have had it for ages. "Oh, this old thing?"
How To Create A Verdi Gris Finish In An Afternoon from craftsncoffee.com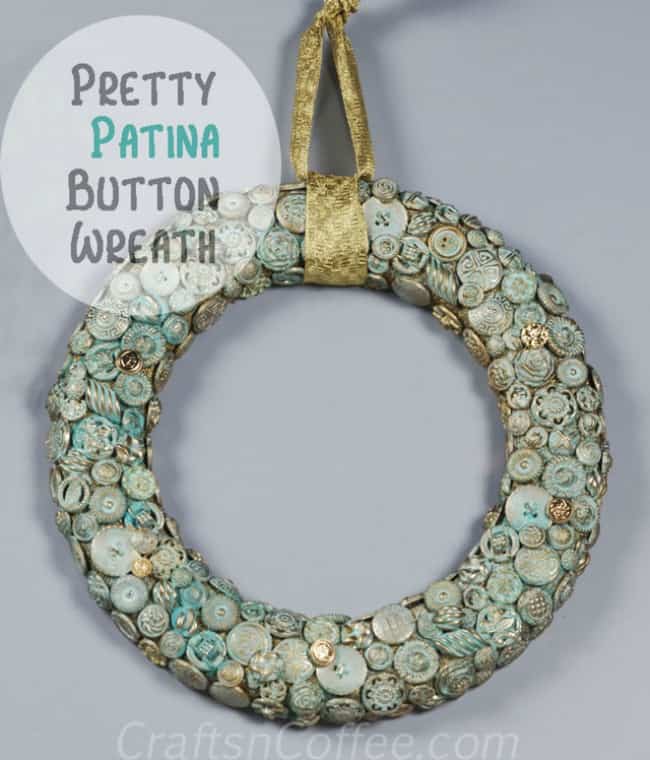 Would you like a stone fountain in your yard? Those things can get pricey. But fake it til you make it and grab a plastic fountain for cheap and add your own patina paint finish. No one has to know that it hasn't been around for ages, it just looks like it has.
DIY Aged Fountain from anoregoncottage.com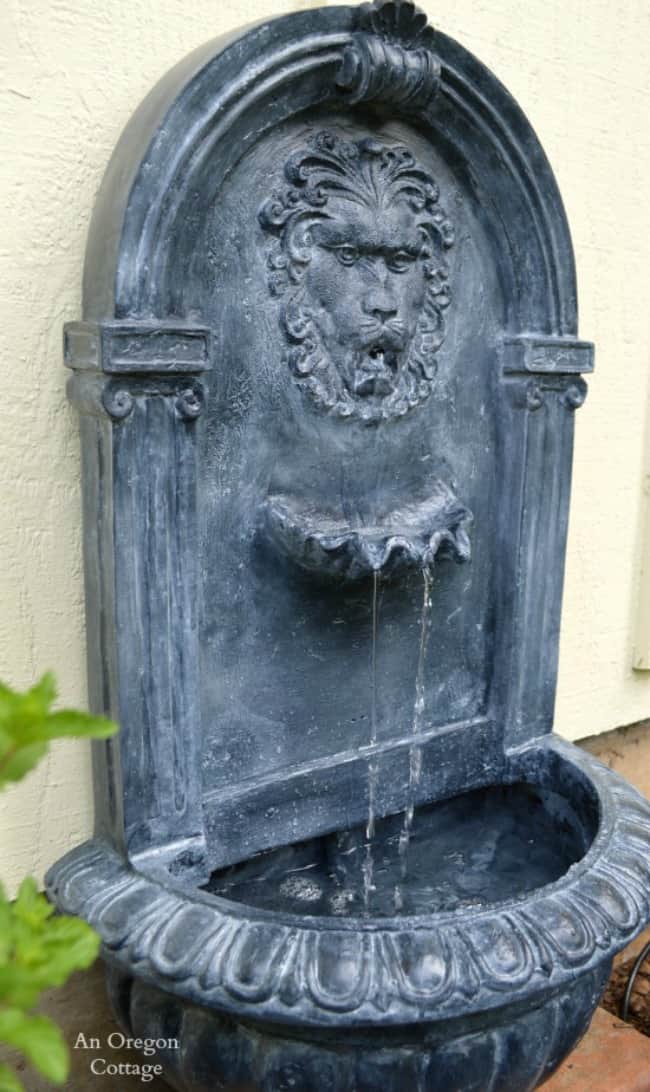 A mahogany dresser can be painted or refinished in so many different ways. Each furniture painter has there own style and technique. So why not take a chance and add a faux patina paint technique? This mahogany turned metallic patina makeover is absolutely breathtaking.
Metallic Mahogany Dresser from Brushed By Brandy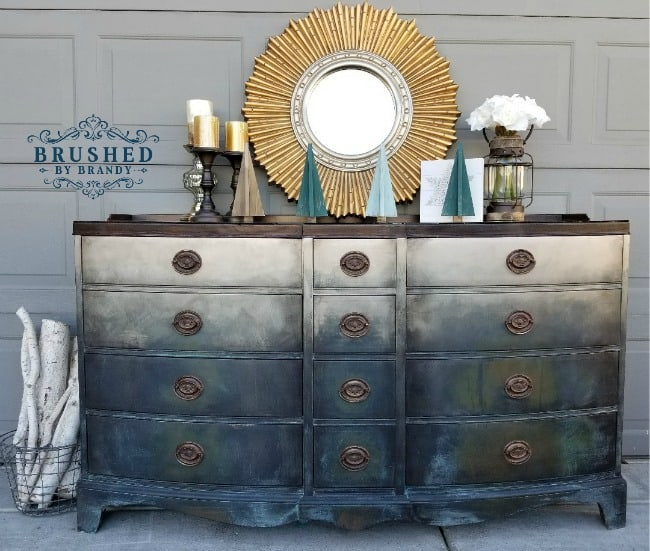 Succulents are all the rage lately. When creating your succulent letter go ahead and give the outside a subtle patina paint finish while you're at it.
DIY Succulent Letter from lilyardor.com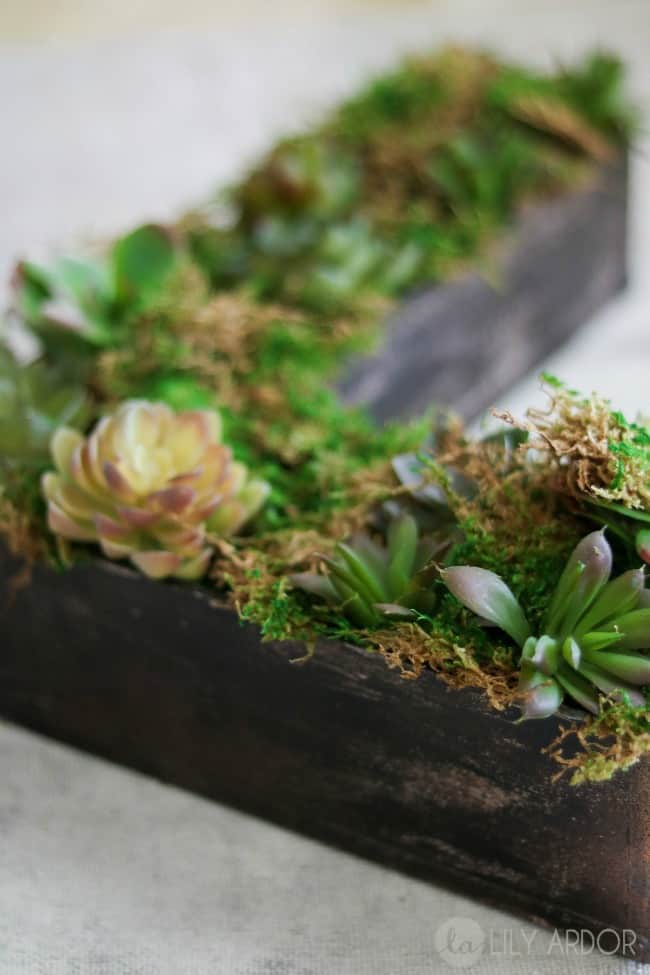 Copper patina paint mixed with patina blue paint is an aged patina double whammy. It's like a two for one deal, and they look fantastic together. Don't you think?
DIY Copper Patina Clock from thegatheredhome.com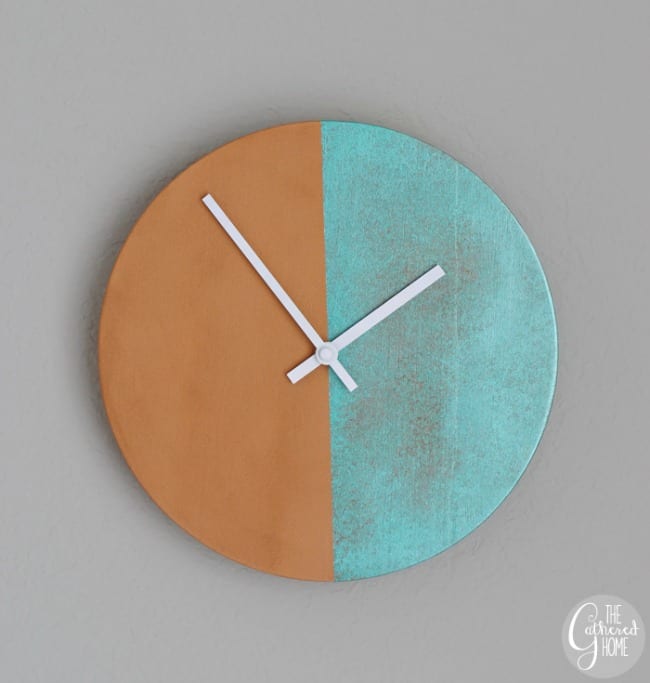 Hello gorgeous! Mason jars are so versatile and paint up so nicely. No matter what your plan is for them they look great with a copper patina paint job.
Mason Jars With A Blue Patina from suburble.com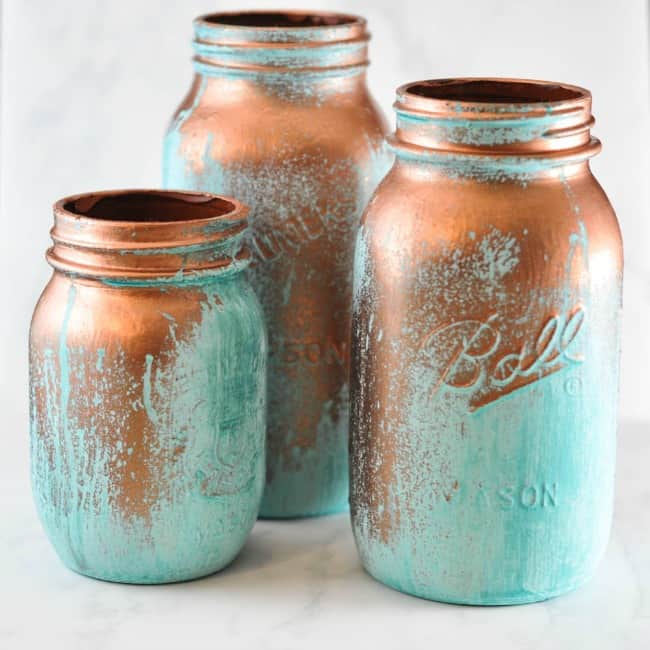 Once you start, you just can't stop. Check out how you can create a copper blue patina on just about anything. be careful because you just may start to paint everything with your patina paint.
Create A Copper-Blue Patina from thedomesticheart.com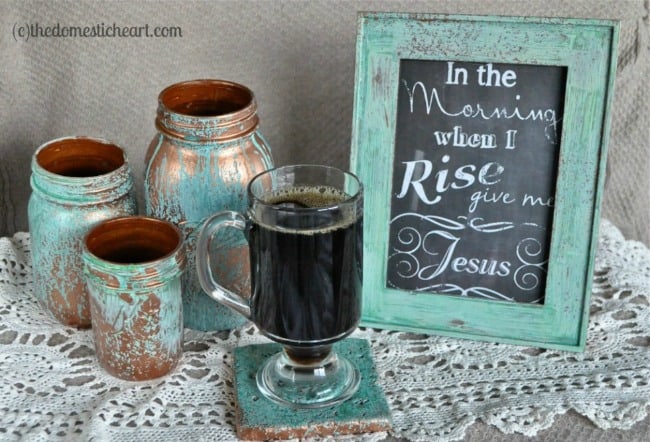 Simple yet unique. These faux concrete planters look great with a rust patina. It seems to balance perfectly with the color in the succulents.
Faux Concrete Planters With A Rust Patina from brepurposed.porch.com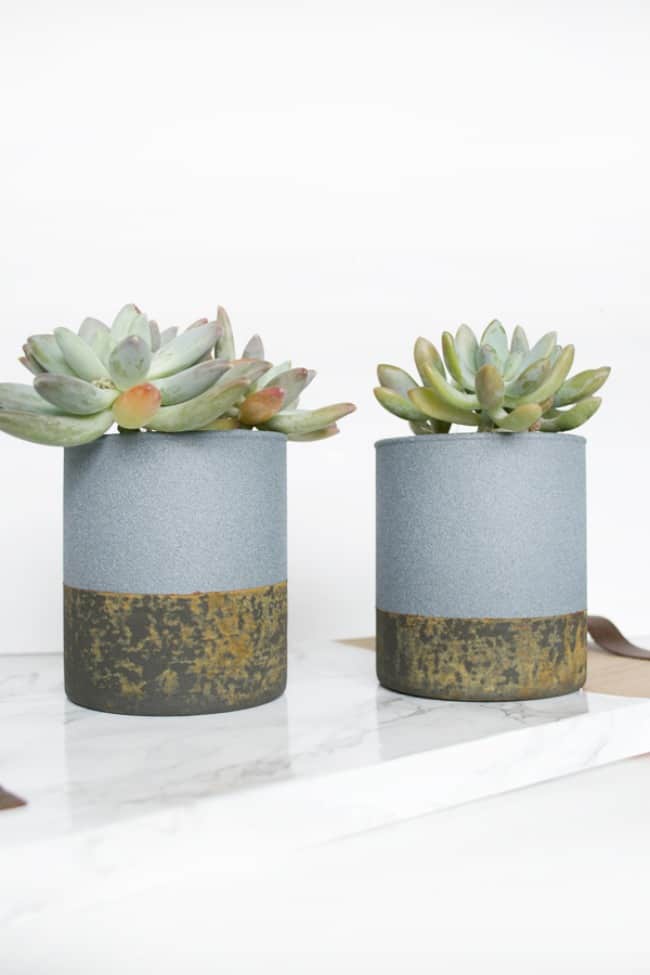 I bet this lantern looks like it has been sitting out in the rain and the elements. Yep, that the point. But it hasnt, this lantern was shiny and silver to start and has been given a quick patina paint effect makeover.
How To Get The Patina Look from dwellbeautiful.com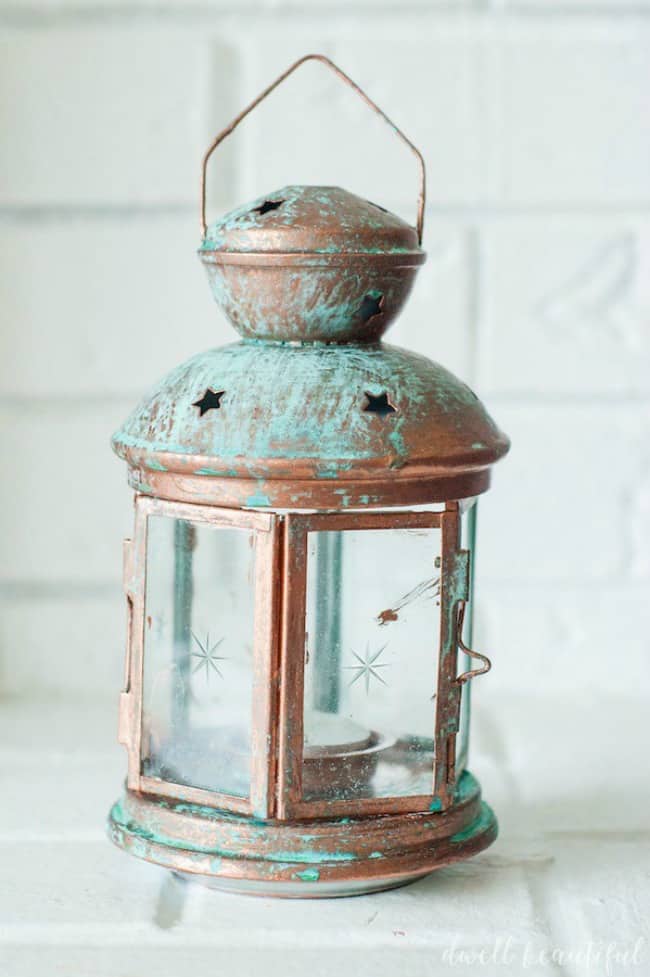 Feeling Inspired?
Feeling inspired and ready to tackle your own patina paint project? Make sure you have everything you need! Find my recommended tools and products in my online Amazon shop HERE as well as my favorite things HERE. Not sure where to order patina paint? Check out Dixie Belle HERE.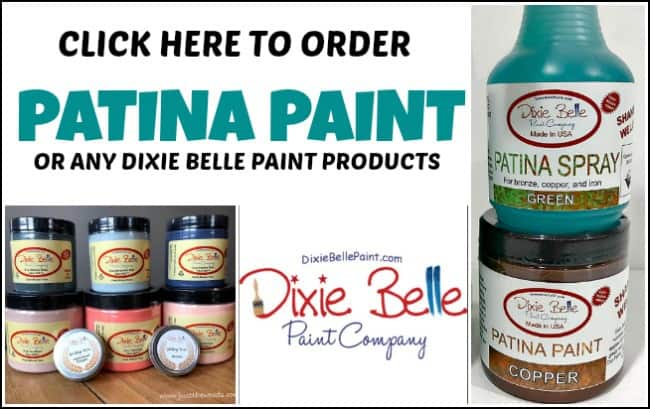 Don't Forget – Follow Just the Woods and Share this post to Inspire others:
FACEBOOK  *  INSTAGRAM  *  PINTEREST
 Stay connected! For more tips and tricks sign up here :