Red Rust Empire Buffet
Believe it or not, I went out in the pouring rain to buy this empire buffet.  I actually made the arrangements to purchase it and then the skies opened up.  I didn't want to lose the opportunity to pick her up and risk not getting it. So I donned my rain jacket and away I went.  I absolutely love the curves on an empire piece, and a little bit of rain never hurt anyone.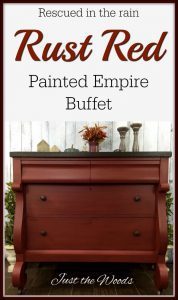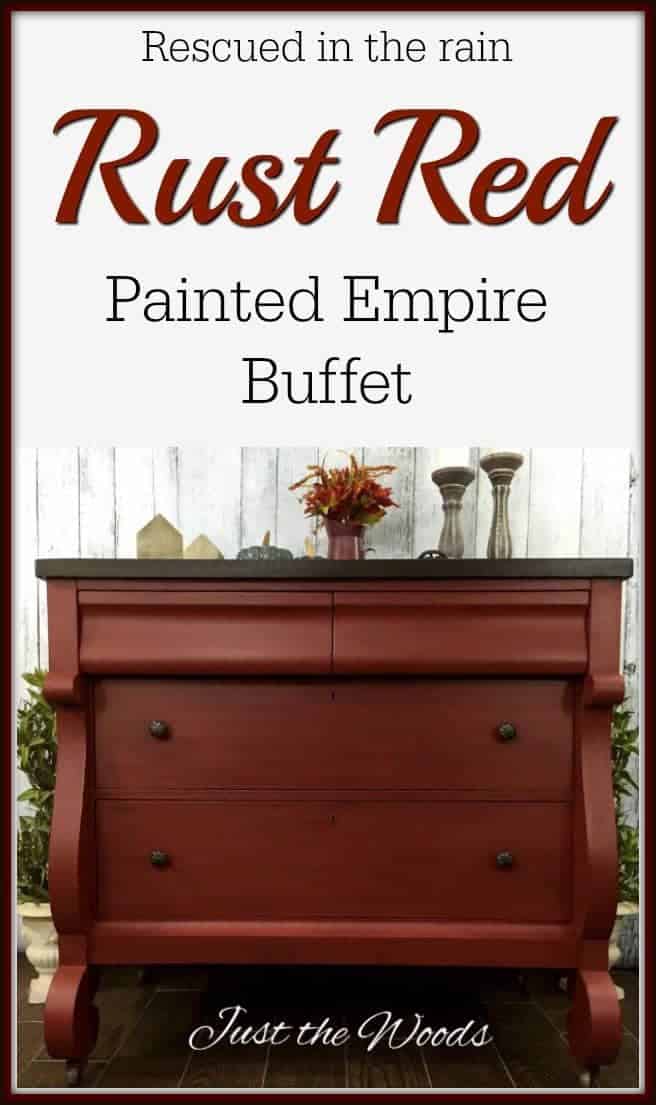 Materials Needed:
Disclosure: This post contains affiliate links for your convenience. Click here for my full disclosure policy.
Staging Items/Decor
Vintage Empire Style Buffet
This piece wasn't in perfect shape or even great shape. But it's clear that it's been around a long time and has 'good bones' as they say.  Once the sky cleared and the rain dried I brought the empire buffet into my shop for a makeover.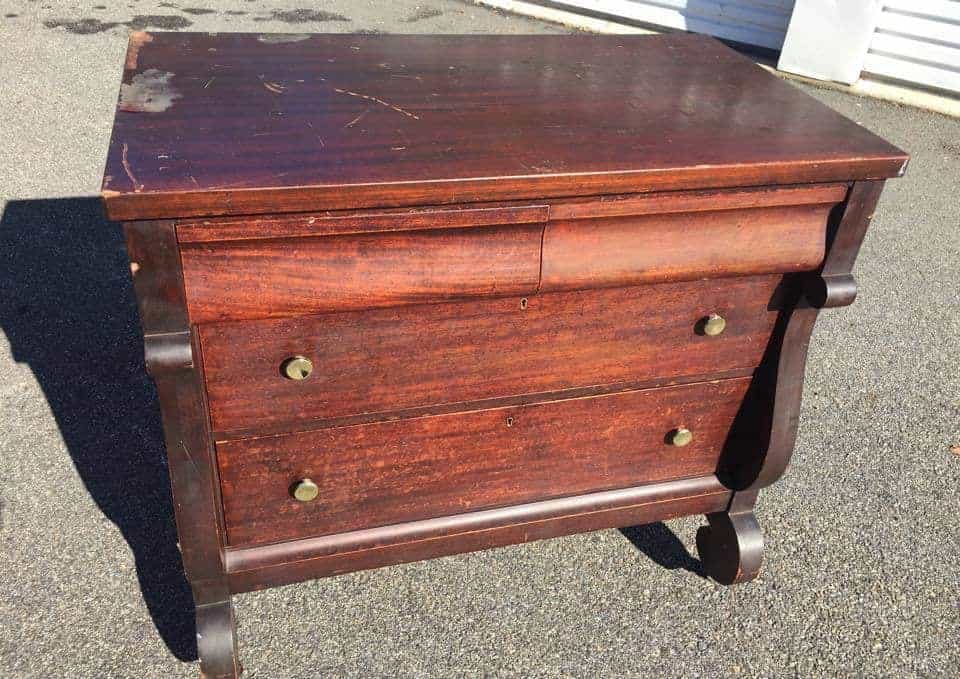 So I decided to sand the entire piece completely, paying special attention to the top.  That in itself made a world of difference. You can see my entire process for How to Prep Painted Furniture. The solid wood construction is something you rarely see anymore in modern-made pieces.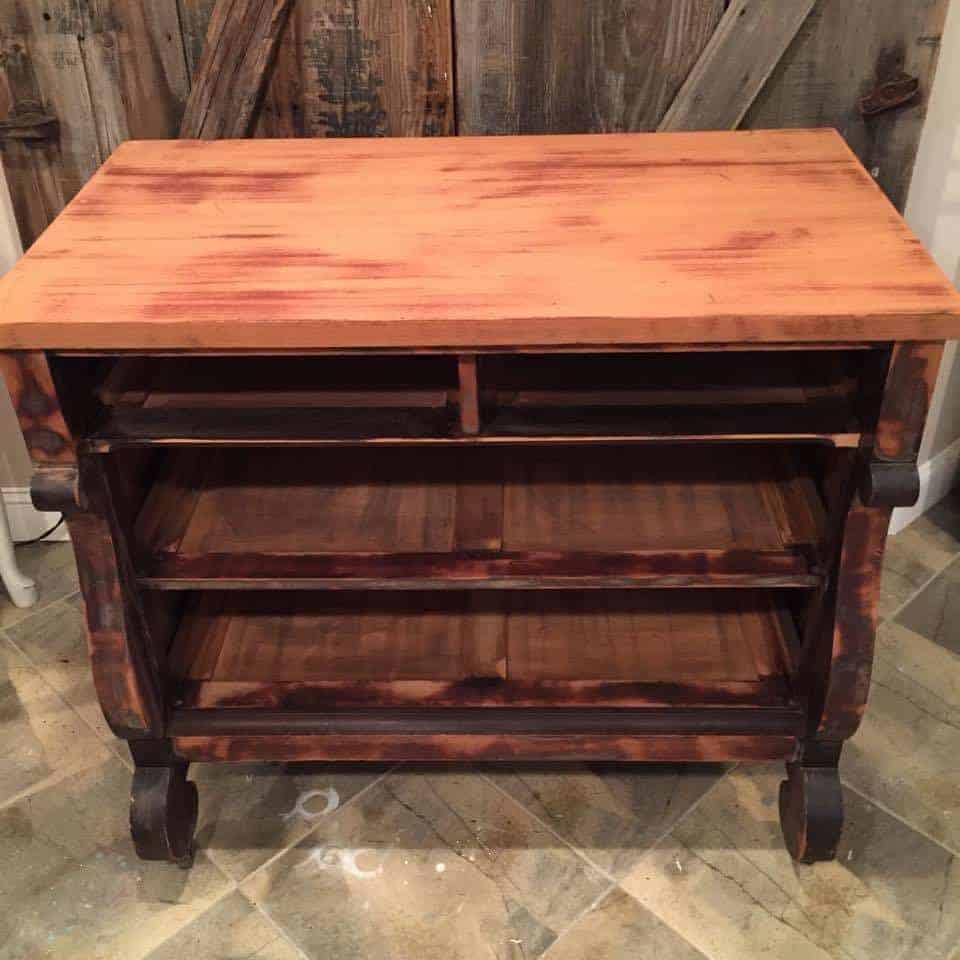 Adding a New Stain top to a Painted Empire Buffet
Once the sanding was complete I stained the top in a dark, almost black stain.
Custom Red Rust
I could envision this piece in only one color – rust.  So I got to mixing to make the color that I was going for..  a little red, a hint of yellow, a touch of brown and a smidge of cranberry….  finished off with an antiquing glaze and voila – my rust!! This empire buffet was meant to be this color. Now, if I had only written down the exact recipe. Hindsight. You can find great paint options online HERE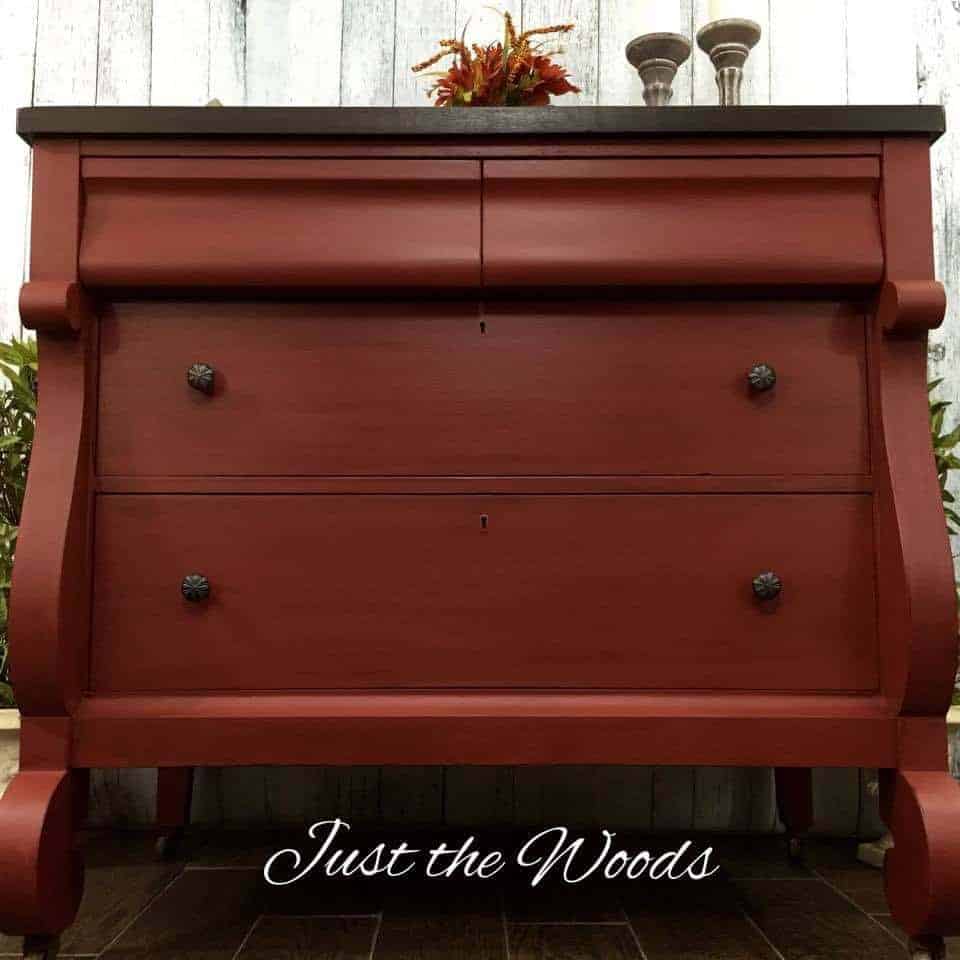 I also removed the shiny gold knobs that were thrown on by a previous owner and replaced them with oil rubbed bronze knobs. They have just enough curves and texture to perfect the piece.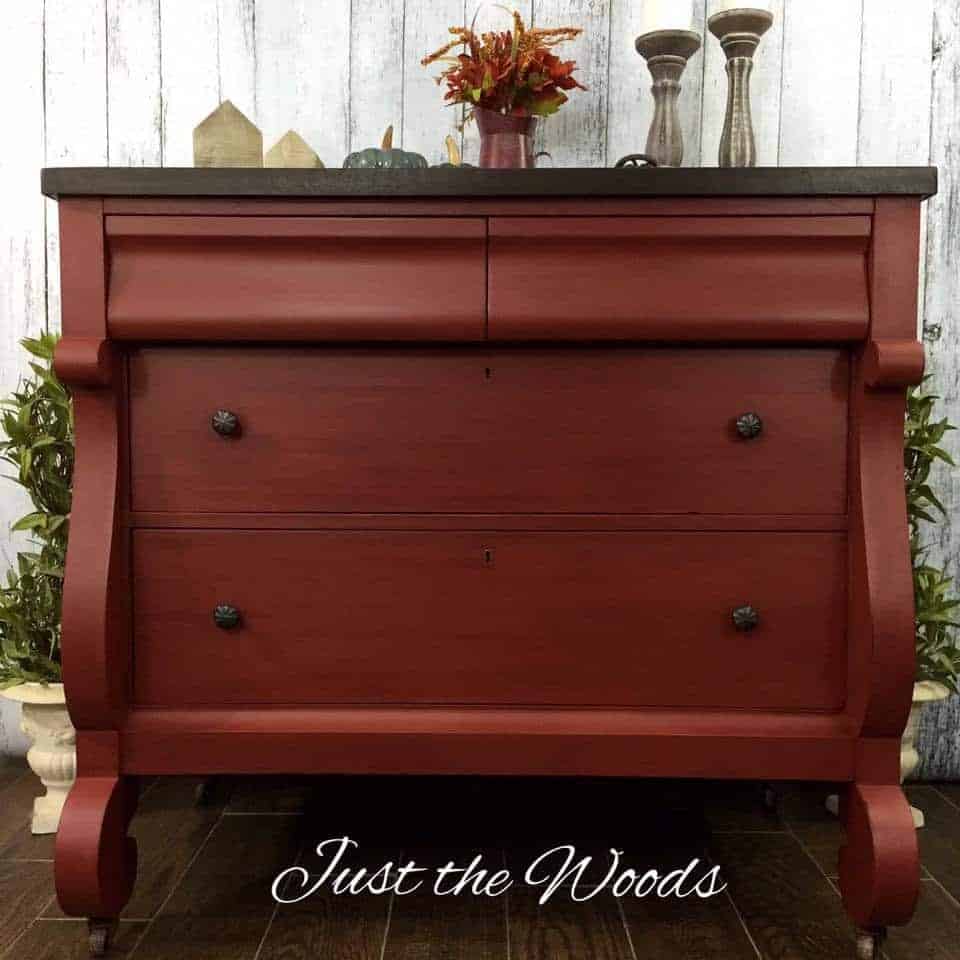 When it comes to painted furniture you never have to be limited by the color that you purchase, there's a certain beauty in playing around and mixing your own custom color creations. Maybe next time I will remember to write down my recipe.
New to painting furniture and not sure where to start? Start at the beginning with How to Paint Furniture – a Beginners Guide.

Are you looking for that perfect statement piece but prefer something new? Click here for a variety of gorgeous buffets and sideboards available online: HERE 

If you love red painted furniture then you may also enjoy this Custom Painted Cranberry Credenza.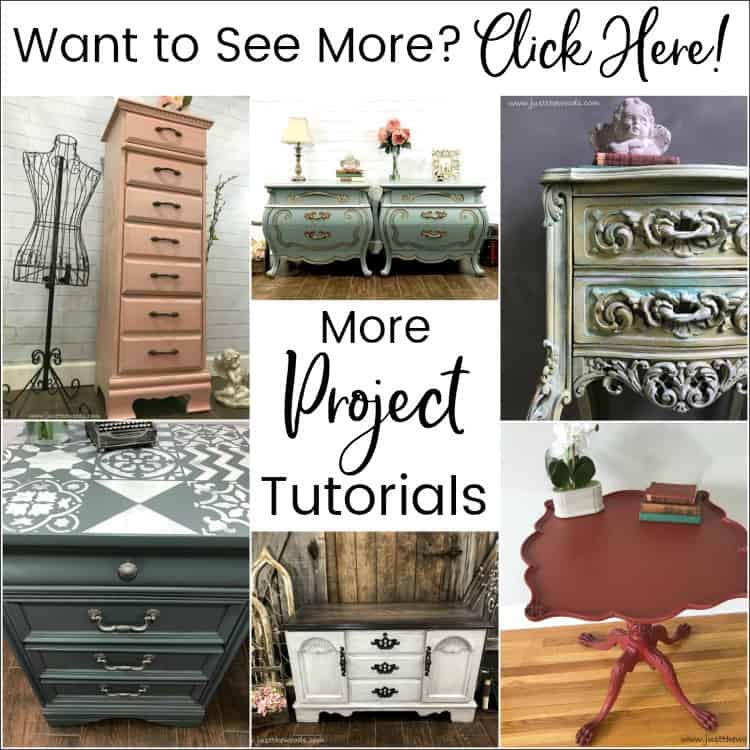 Don't Forget – Follow Just the Woods:
FACEBOOK  *  INSTAGRAM  *  PINTEREST
Subscribe to our mailing list here:
PINTEREST PIN READY TO SHARE