Brown sugar scrub
with
turmeric
? Did I read that correctly? Yes! Who would've thought to put these two ingredients together? Well, I can tell you that once you do you'll wonder why you waited so long.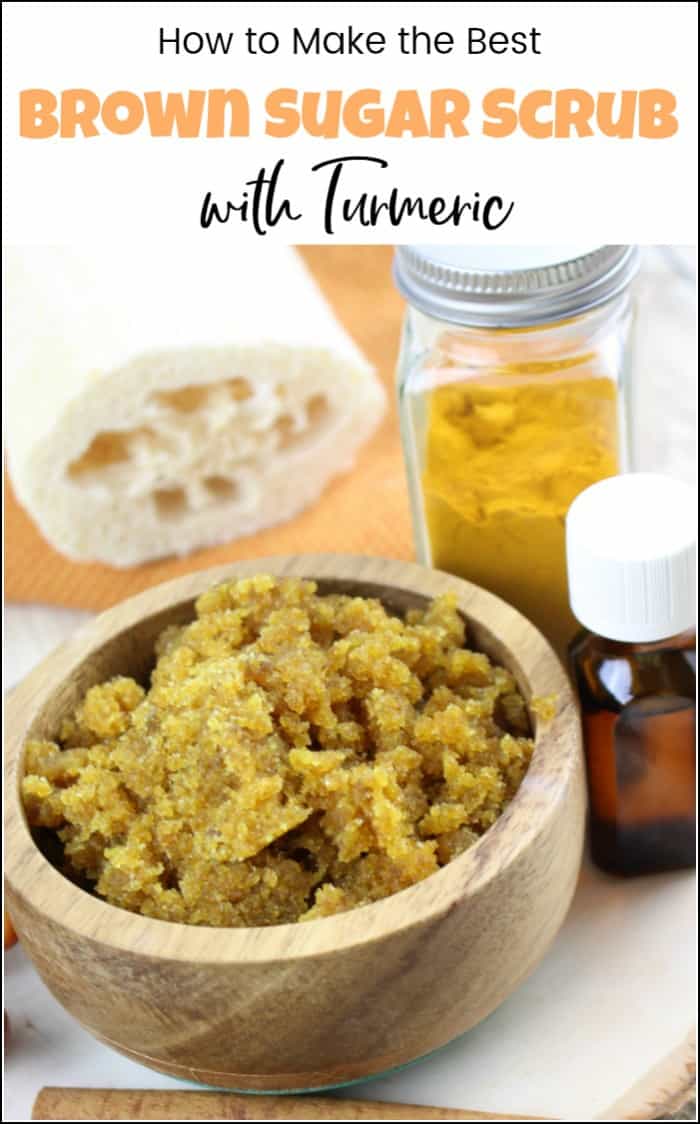 Disclosure: This DIY turmeric and brown sugar scrub recipe post contains affiliate links for your convenience and I may be compensated if you make a purchase after clicking on my links. Click here for my full disclosure policy. 

Supply List for Turmeric & Brown Sugar Scrub
Materials Needed / Source List
(Makes 1 cup)
1/2 cup granulated sugar (You can find it here

)

1/4 cup almond oil (You can find it here) 
3-4 drops Vitamin E oil (You can find it here)
2 Tbsp ground turmeric powder (You can find it here)
10-12 drops cinnamon bark essential oil (You can find it here)
Find all of my favorite tools and products on my Amazon Page here
DIY Brown Sugar Scrub Recipe
Sugar scrub benefits
are amazing for exfoliating and taking care of your skin. There is nothing better than a
homemade exfoliator
because you are fully aware of your ingredients. Sometimes it's best to keep things simple and leave out all of those crazy chemicals. And turmeric comes with its own anti-inflammatory and antioxidant properties making these two a winning duo. To tell you the truth I drink turmeric tea with a little almond milk every single day. If you are interested in turmeric tea these are the ones that I drink
HERE
(it's pricey but delicious) and a more affordable one
HERE
. The beauty of making your own
homemade sugar scrub
is that you can really make any combination of scents and mixtures that you would like.
Directions for How to Make Sugar Scrub
Gather your simple sugar scrub ingredients. 
Add all of the sugar scrub ingredients into a small mixing bowl. 
Stir well to incorporate the oils. 
Transfer to an airtight container and store for up to one month. This simple DIY sugar scrub makes a great gift to share with family and friends. 
How to Use Sugar Scrub
To use your homemade body scrub in the shower, wet your skin with warm water and apply the turmeric brown sugar body scrub.
Using a washcloth, rub your skin in a circular motion working the turmeric brown sugar scrub into your skin. Both the granulated and brown sugars are great for exfoliating and the almond and vitamin E oil's are natural moisturizers. The turmeric powder's anti-inflammatory properties will soothe your skin. 
When finished rinse the sugar scrub off with warm water and gently pat dry with a towel.
Lastly, apply your favorite skin moisturizer to seal in the moisture.

Make sure to also check out the awesome benefits of using essential oils and other great essential oil recipes!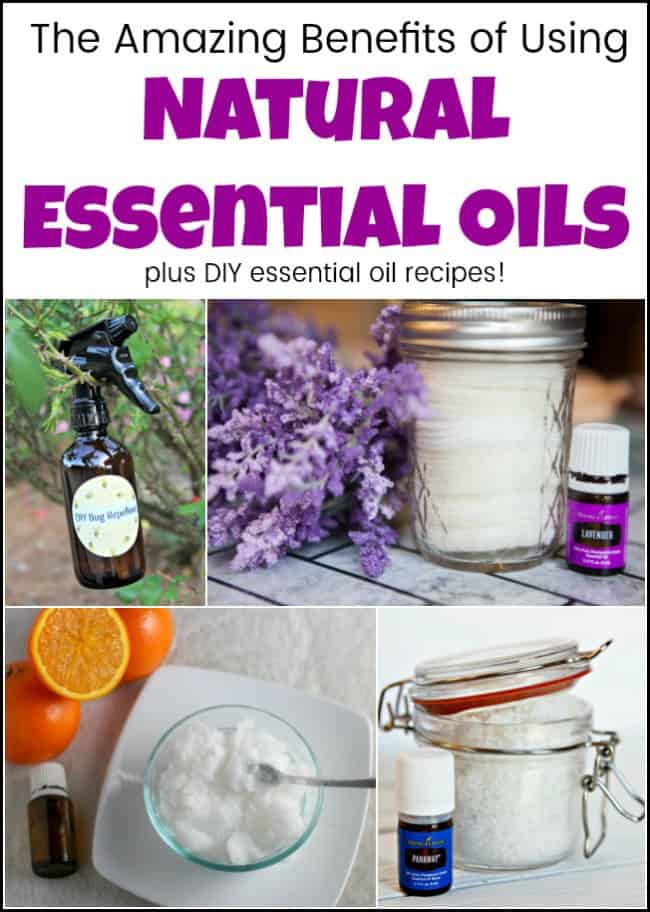 You May Also Like
Love the thought of natural sugar scrubs but don't have the time to make your own sugar scrub? Here are some great sugar scrubs available online:
Coconut Oil Sugar Scrub can be found HERE 
Coconut Lime Sugar Scrub can be found HERE 
Pure Brown Sugar Scrub can be found HERE 
Exfoliating Organic Body Scrub found HERE 
Raspberry Lemon Sugar Scrub found HERE 
Italian Mocha Firming Sugar Scrub found HERE 
Charcoal Salt & Sugar Scrub found HERE 
Himilayan Scrub found HERE 
Stress Relief Eucalyptus Spearmint Sugar Scrub found HERE 
Vegan Coconut Lip Scrub found HERE 
Arabica Coffee Scrub found HERE 
Pomegranate Sugar Scrub found HERE 
Don't Forget – Follow Just the Woods and Share this post to Inspire others:
FACEBOOK  *  INSTAGRAM  *  PINTEREST
 Stay connected! For more tips and tricks sign up here :