Turnip and parsnip mash is a great creative and easy way to add a few root vegetables to your diet. If you get bored with the same old potatoes and sweet potatoes then you will love this mashed turnips and parsnips recipe.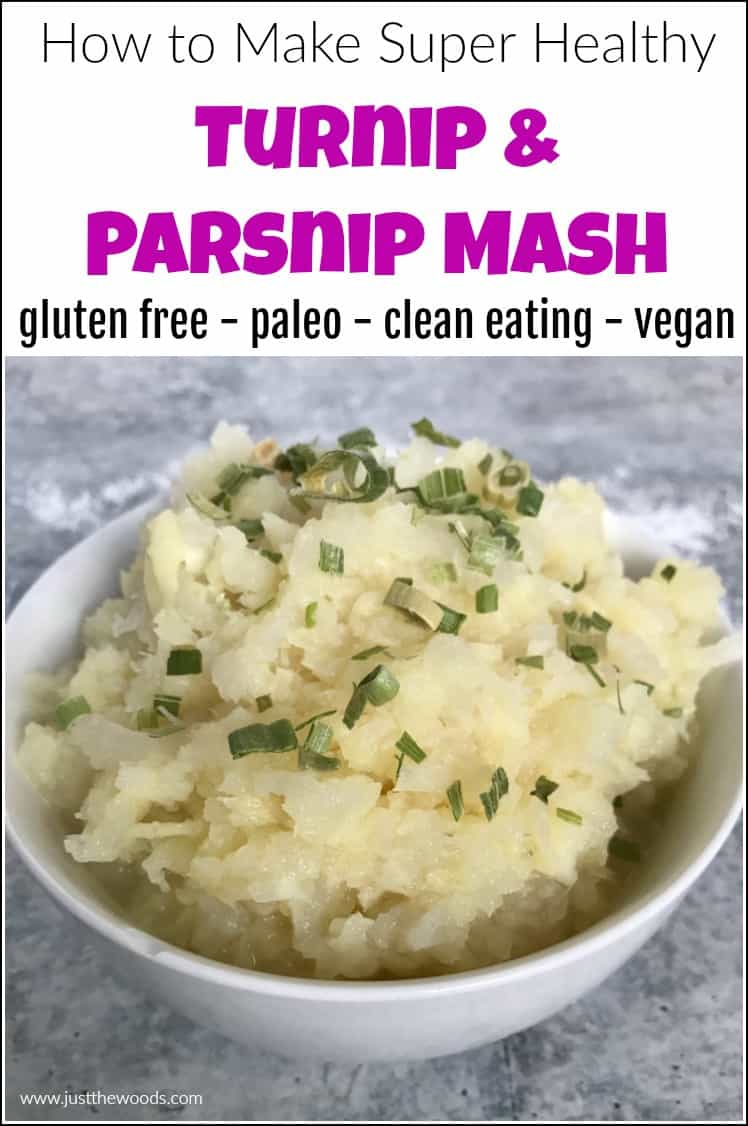 Disclosure: This best healthy turnip parsnip mash recipe post contains affiliate links for your convenience. Click here for my full disclosure policy.

Homemade Mashed Turnips and Parsnips Recipe
What You Will Need (Full Printable Recipe Available Below)
Ingredients:
1 medium turnip (appx 1 cup, chopped)
2 medium parsnips (appx 1 cup chopped)
salt & pepper to taste
chives / dried spring onion
Getting Personal
Along with eating clean and trying to keep my family eating healthy I also see a nutritionist. To make a long story short he runs a full blood panel and can see where my body is lacking things or has an abundance etc. Then we take this info and use food as a sort of medicine to address any issues. For example, my thyroid is a mess, my glutamine is extremely low, and my hormones are a mess. To keep it simple, my current diet now includes more cashews and less almonds. More pork, and less chicken.
Clean Eating Basic
Continuing on, and rewinding at the same time – I mention that this is a clean eating recipe because I am all about eating healthy and clean eating. If you are new to a clean eating way of life then you need to check out Everything You Need to Know about a Clean Eating Diet. You can also see how I lost 50 lbs and am keeping it off by following a clean eating diet here: How I Lost 50 Lbs Clean Eating. I tend to try different things and mix different flavors to keep meals healthy and tasty.
How to Make Turnip & Parsnip Mash
Ingredients:
As always, let's start by gathering our ingredients. This may be one of the simplest recipes to make. Have you ever wondered how to cook turnips? For this recipe you only need turnips and parsnips. When I make this for just myself I opt for 1 turnip and 2 parsnips.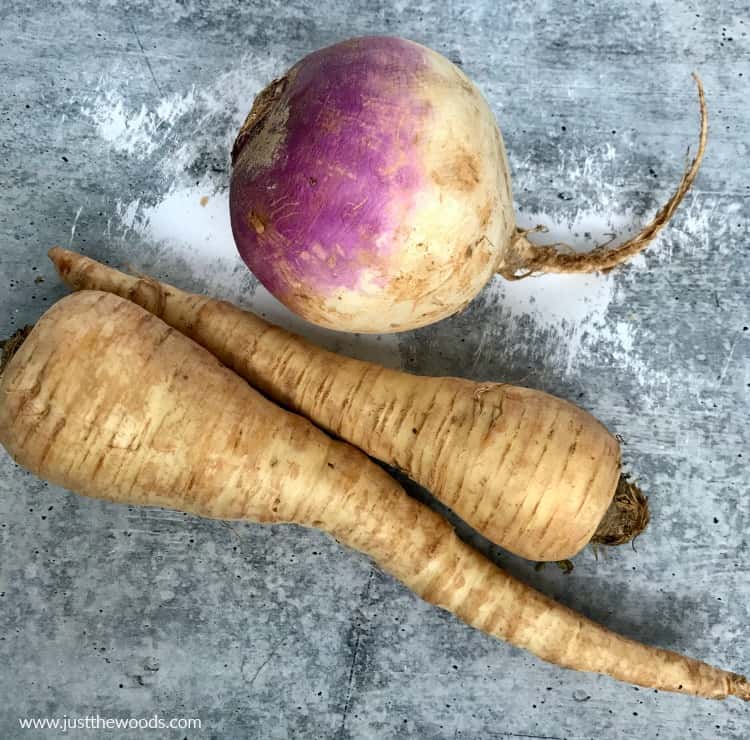 Prep:
To prepare your turnips, use a vegetable peeler and peel the skin from your turnip and trim the ends.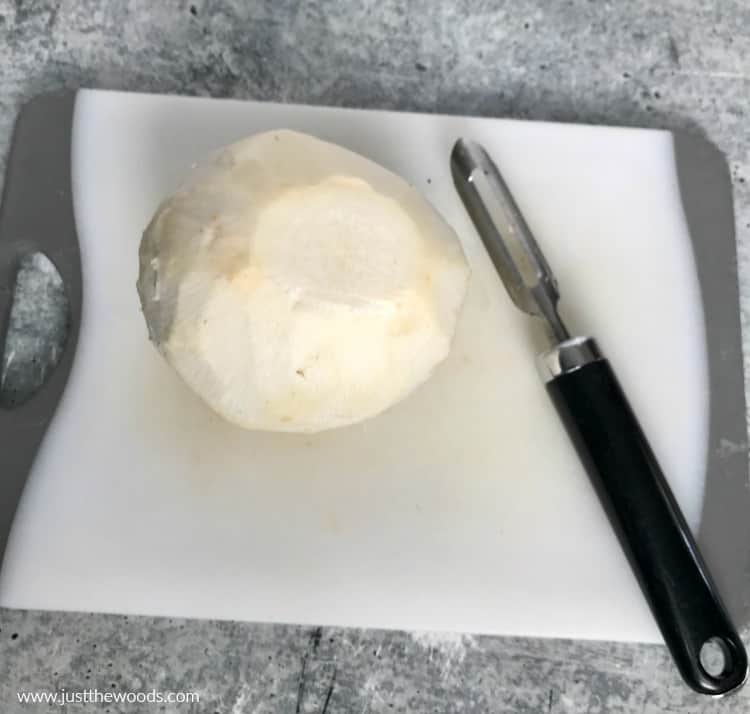 Next, cut your peeled turnip into 1-2″ chunks.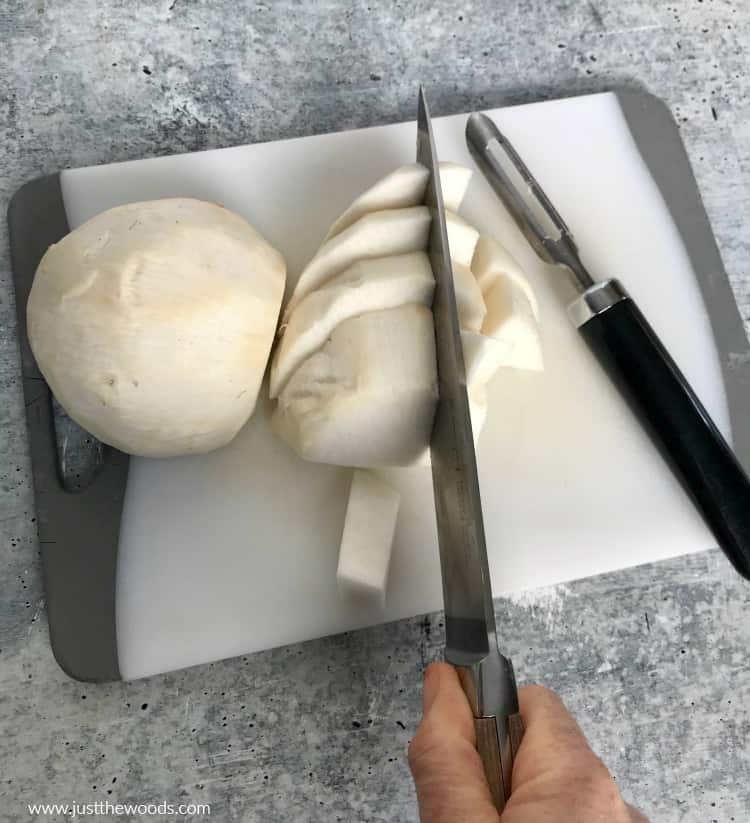 Go ahead and trim and peel the parsnips too.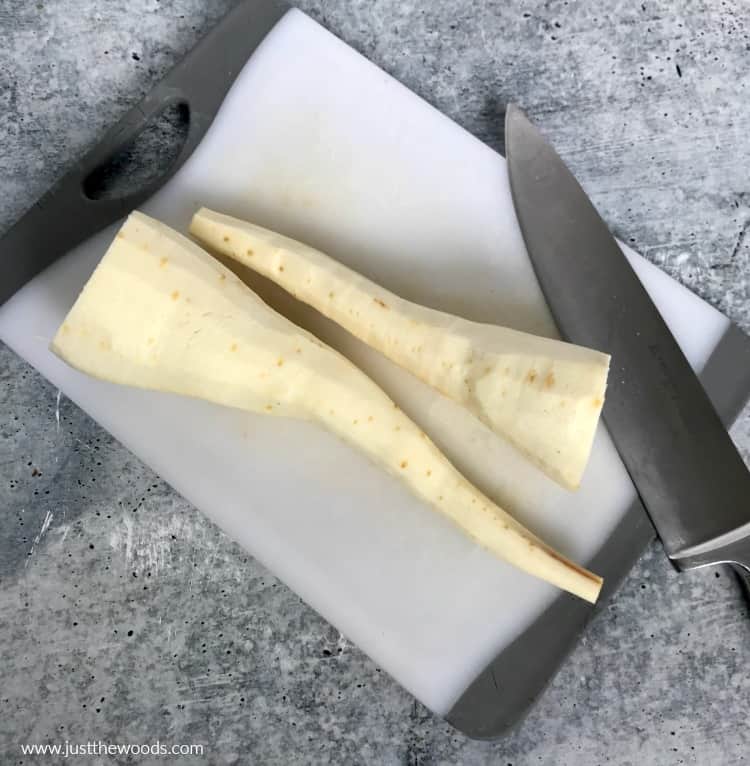 Cut your parsnips into chunks as well.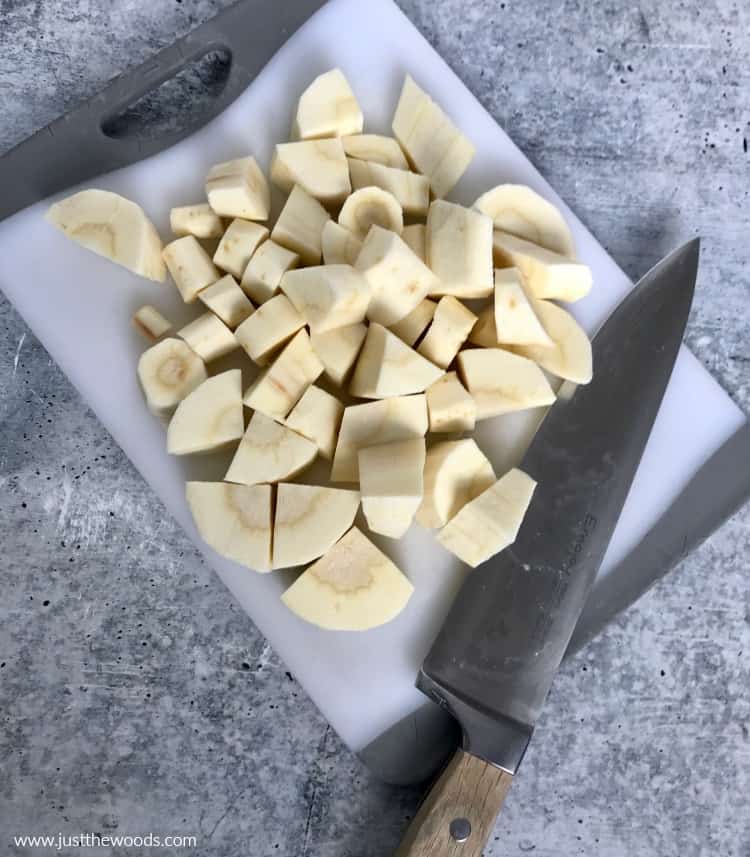 Cook:
Now cook the turnips and parsnips in boiling water until fork tender. Approximately 10-15 minutes.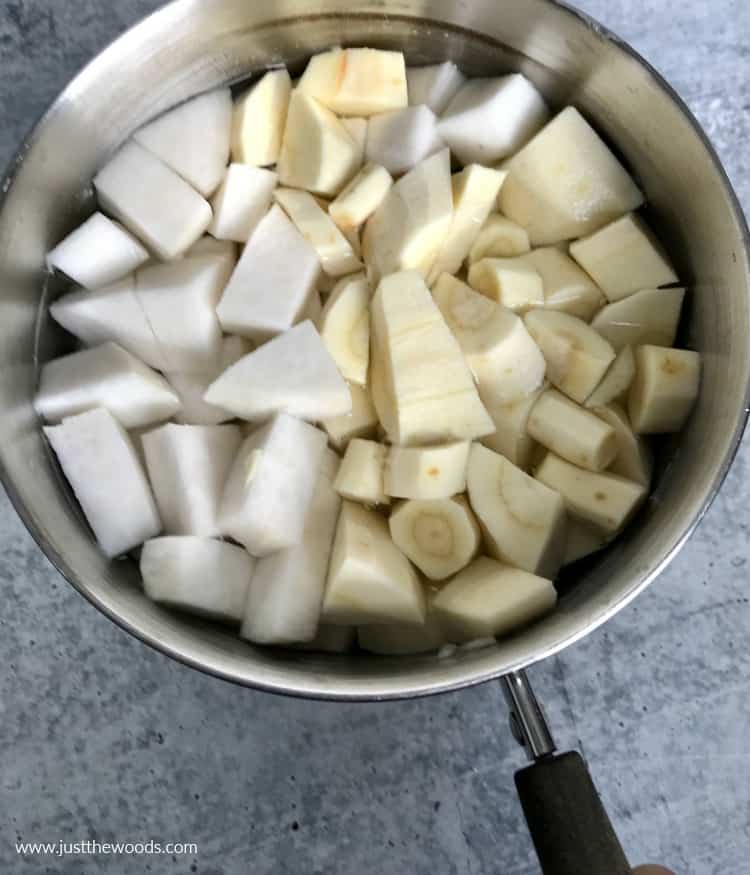 Once fork tender remove the boiled parsnips and boiled turnips and drain them from the water. I love my mesh strainer for this.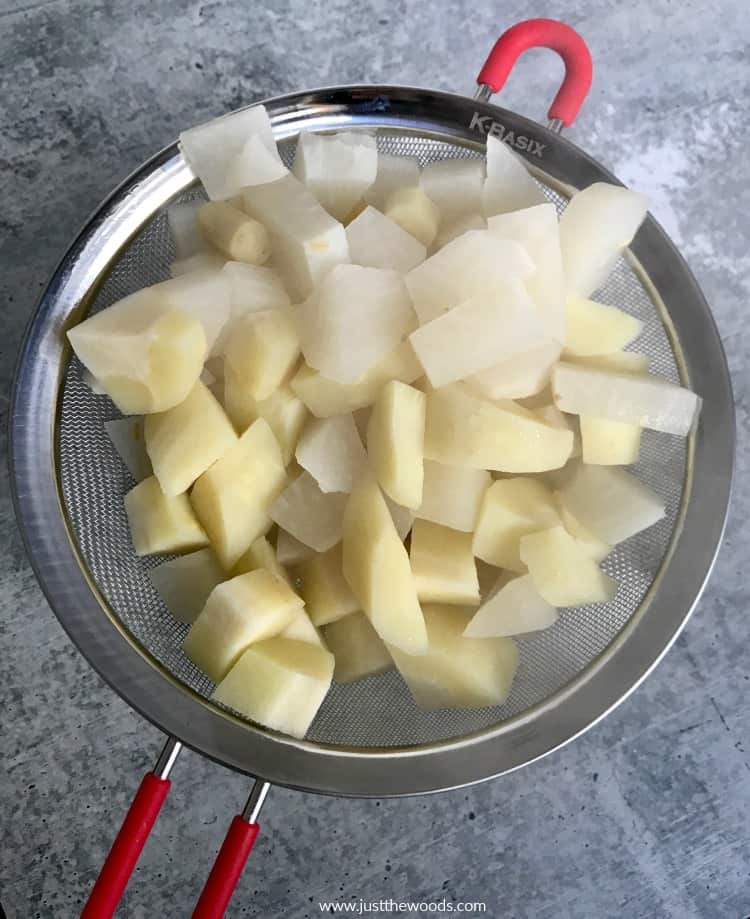 Mash:
Return your root vegetables to the pot and grab your masher. Mash your parsnips and turnips with your masher.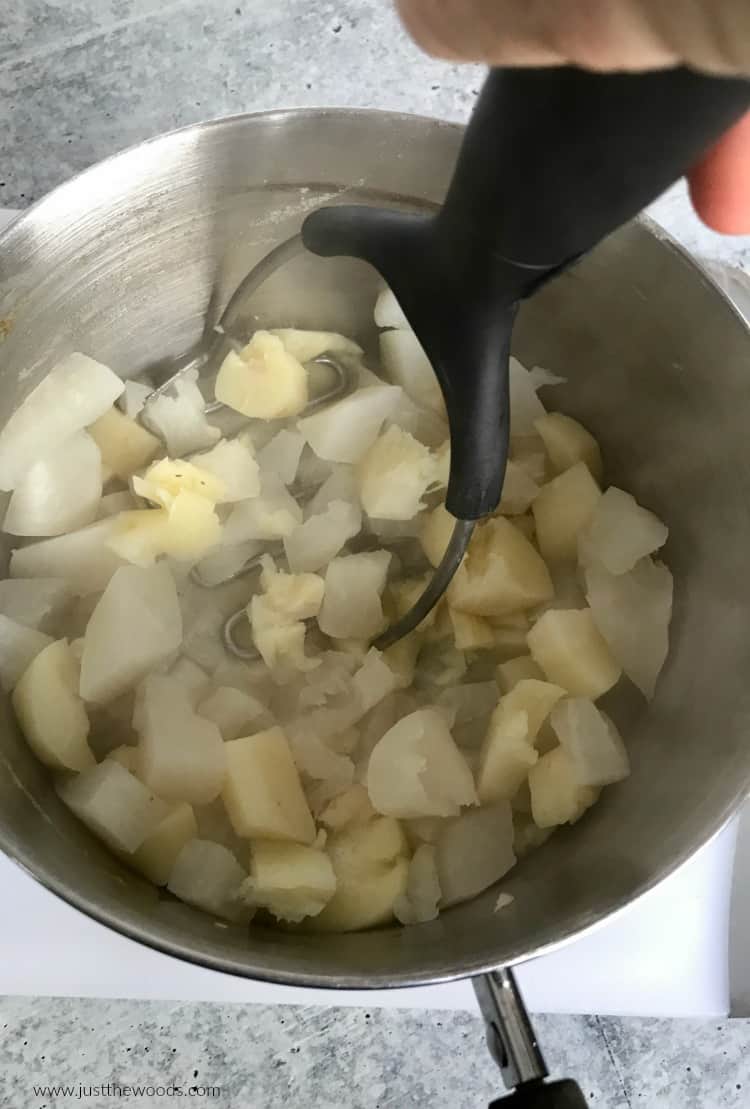 Mash your parsnips and turnips thoroughly until there are no more chunks. Salt and pepper to taste.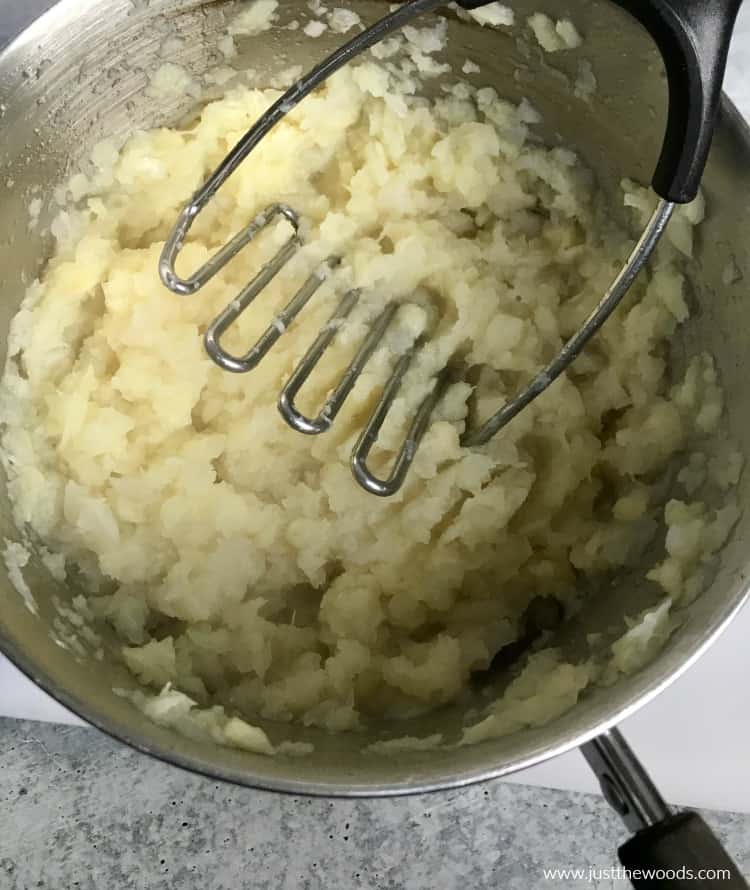 Delicious Turnip & Parsnip Mash
The main difference between mashed potatoes and parsnip mash is that parsnips are a slightly sweeter cousin to the carrot. So your parsnip mash will have a mild sweetness.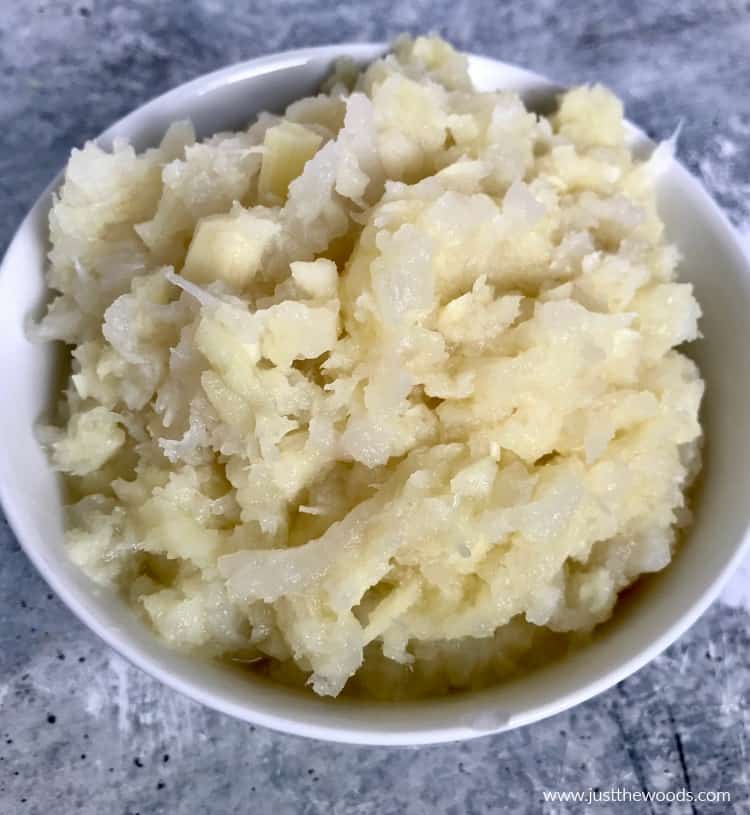 Your mashed turnips and parsnips make a great healthy side dish to any meal. It is gluten free, paleo and vegan friendly and completely clean eating. I like to sprinkle mine with chives or dried spring onion.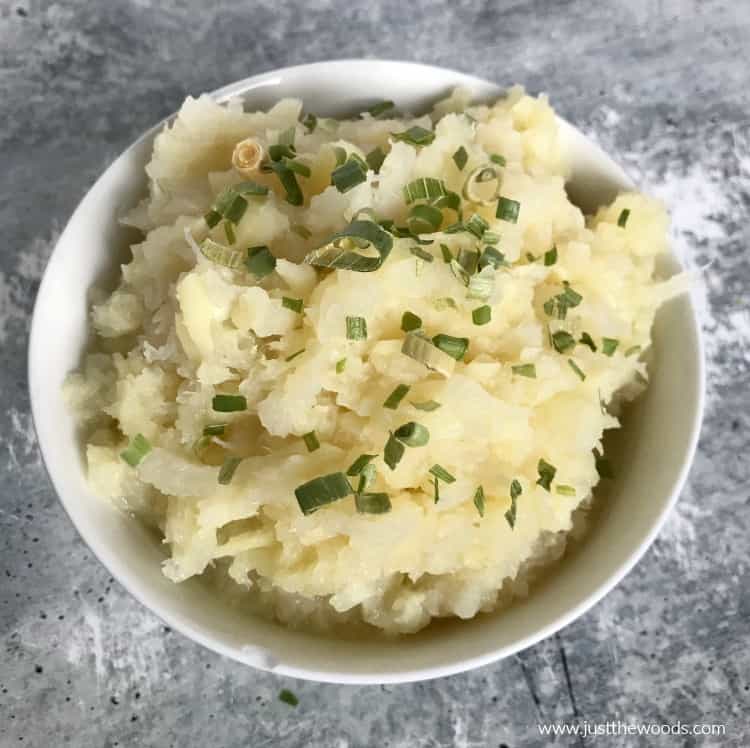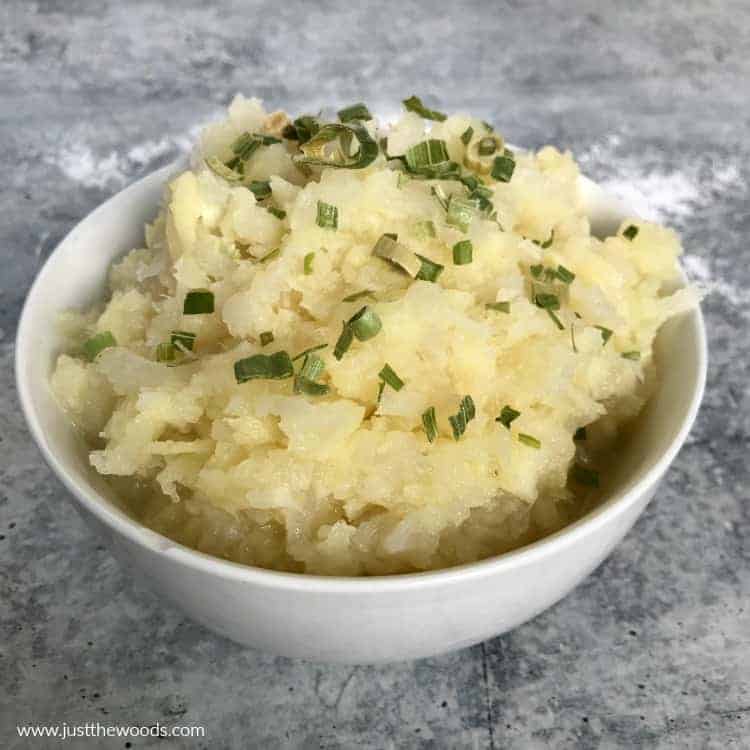 Though this recipe itself is vegan, it does pair perfectly aside an air fried steak.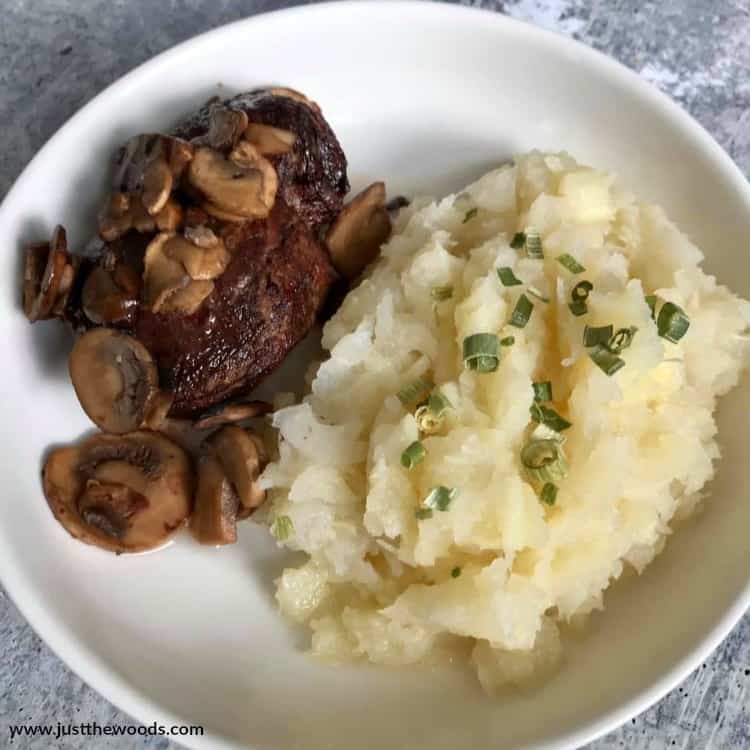 Printable Recipe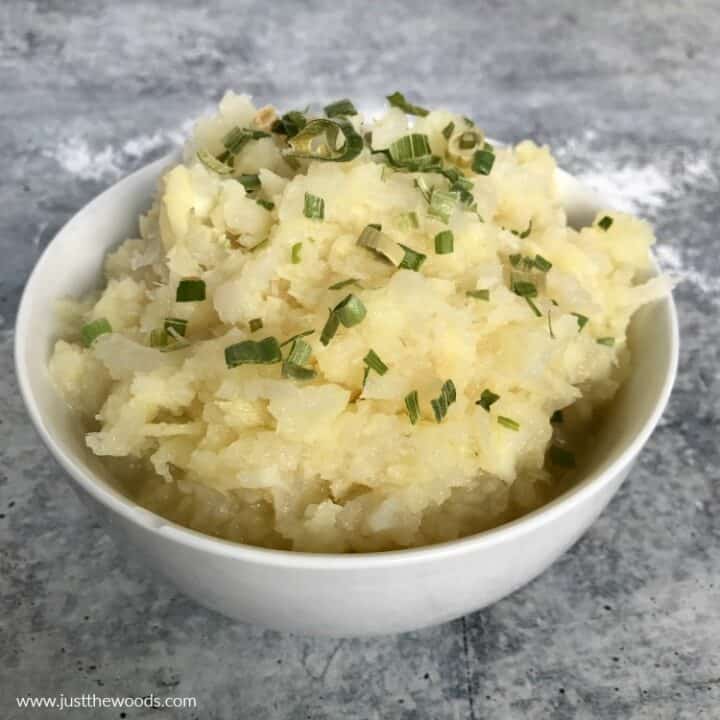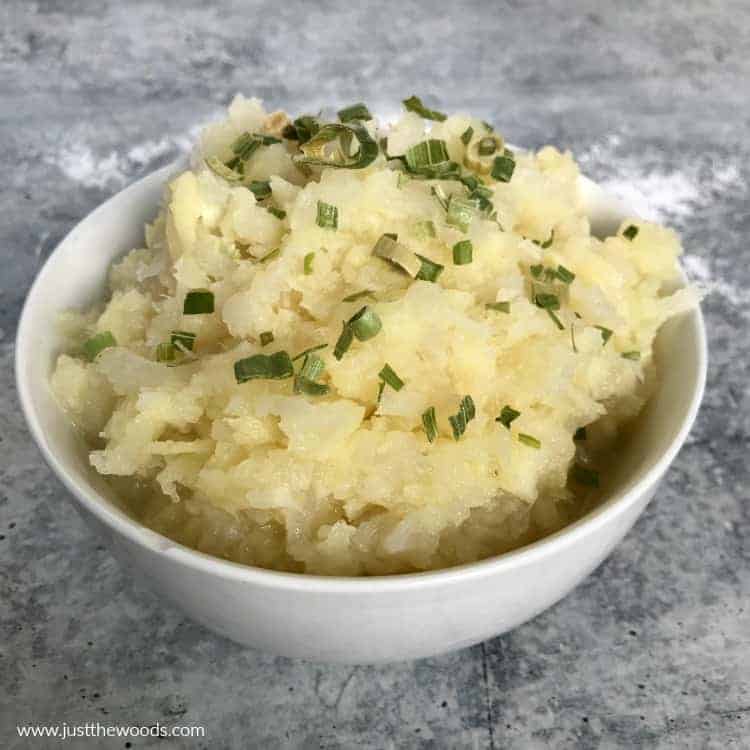 How to Make Super Healthy Turnip and Parsnip Mash
Additional Time:
5 minutes
Mashed turnips are a delicious addition to parsnip mash making it the best root veggie mash if you want something different from traditional potatoes. Gluten free, dairy free, clean eating and vegan. This turnip and parsnip mash is a great side dish to any meal.
Ingredients
turnips (appx 1 cup chopped)
parsnips (appx 1 cup chopped)
salt & pepper to taste
Instructions
peel and chop turnips and parsnips into 1-2" chunks
boil until fork tender, appx 10-15 minutes
drain
mash
salt and pepper to taste
sptinkle with dried spring onion or fresh chives/scallions
Recommended Products
As an Amazon Associate and member of other affiliate programs, I earn from qualifying purchases.
For more healthy clean eating recipes make sure to follow my clean eating Pinterest board here:
Clean Eating
.


Don't Forget – Follow Just the Woods and Share this post to Inspire others:
FACEBOOK * INSTAGRAM * PINTEREST * RECIPES