Deep Teal Console Table
This teal console table is one of the few pieces that I decided to keep. I am in love with this color!  It's so rich and pretty! So when this half-circle console table came in I knew right away that this color was perfect for it.  Who wouldn't love a deep teal console table?  It merges bold color with elegance all in one.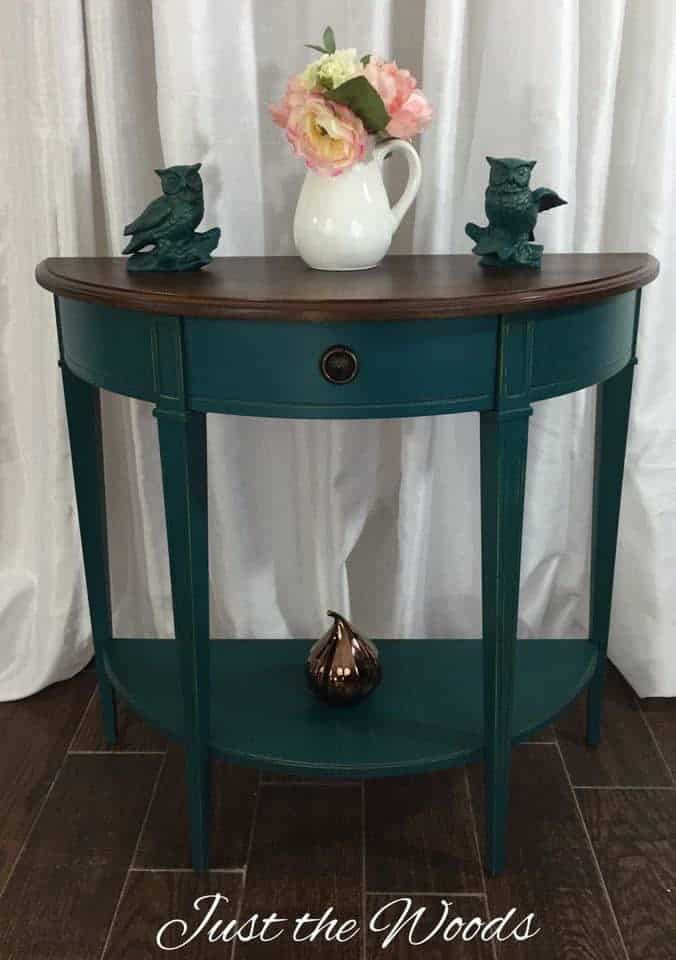 The table came in and was already in pretty nice shape, but it was plain and was dying to be bold! The sleek, straight lines gave an added detail to the table that I knew would give an elegant look once redesigned.  The round hardware pull was also a keeper.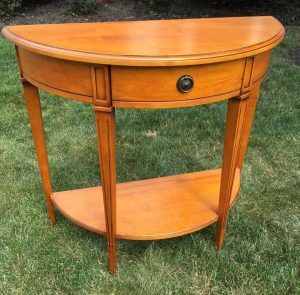 The Project
The first thing I did was sand down the top to bare wood so I could apply a darker stain to freshen it up and compliment the rich bold teal color.  The console table was then flipped over to paint the underside and trim.   This walnut brown stain top was achieved by custom mixing a few stain colors together.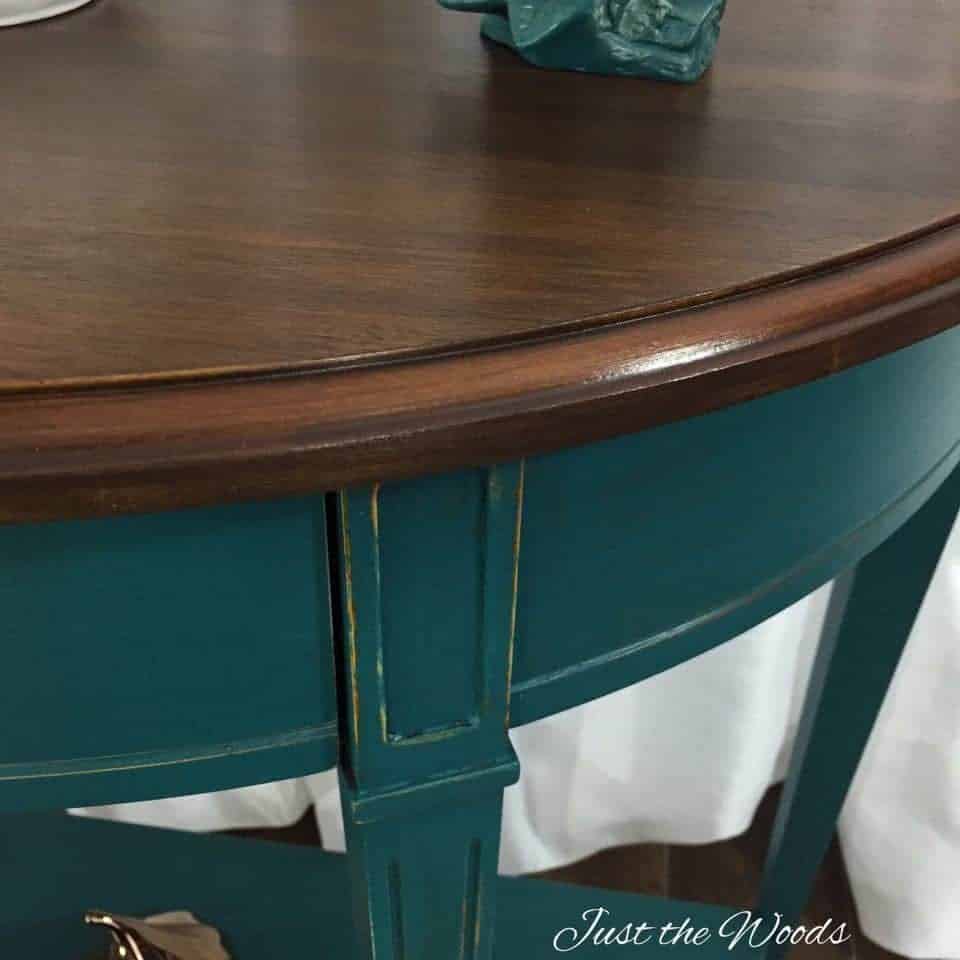 The rest was hand painted in this gorgeous teal color.  The edges and details were distressed revealing bits of the light wood underneath and the piece was sealed with an antiquing glaze which enhanced and deepened the teal even more.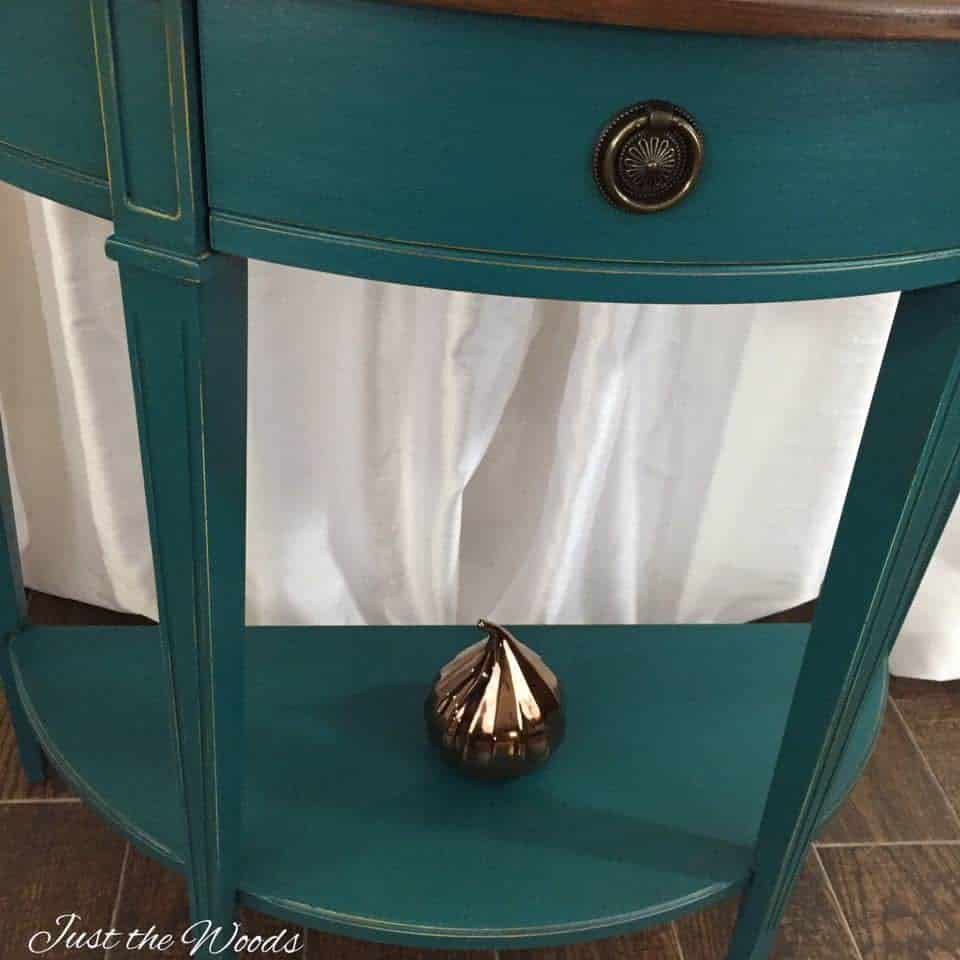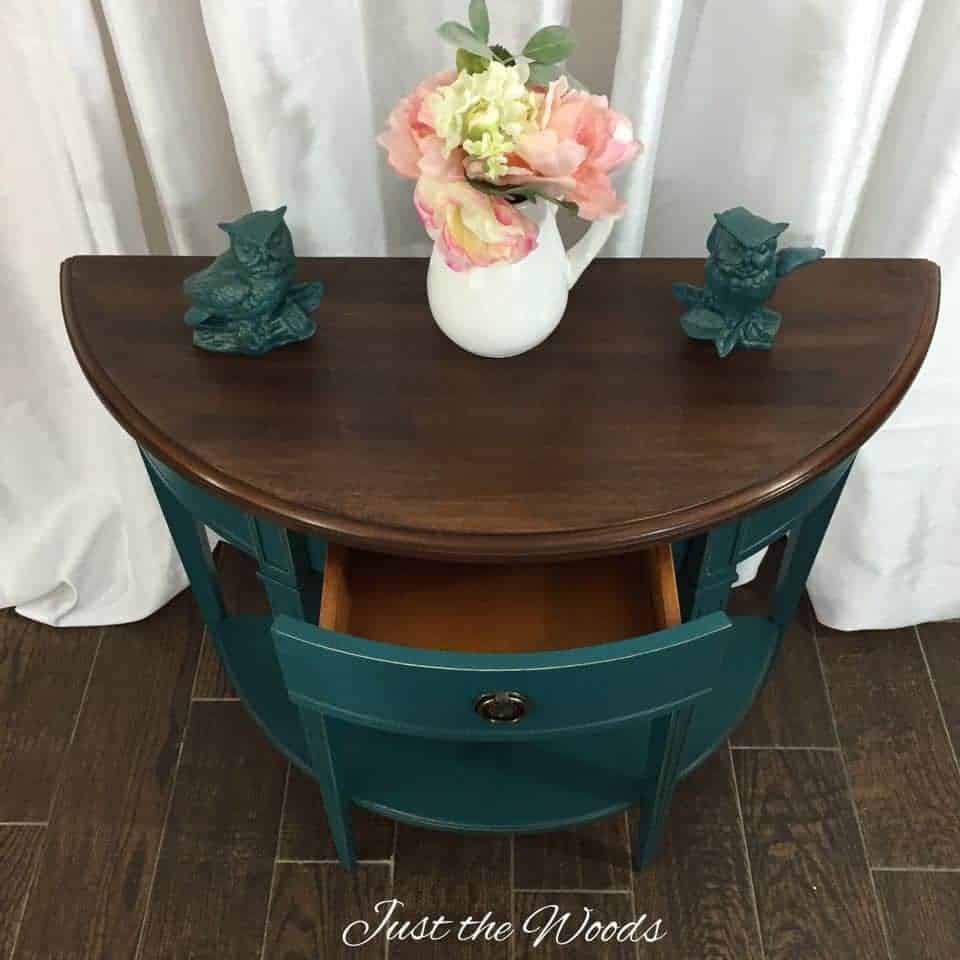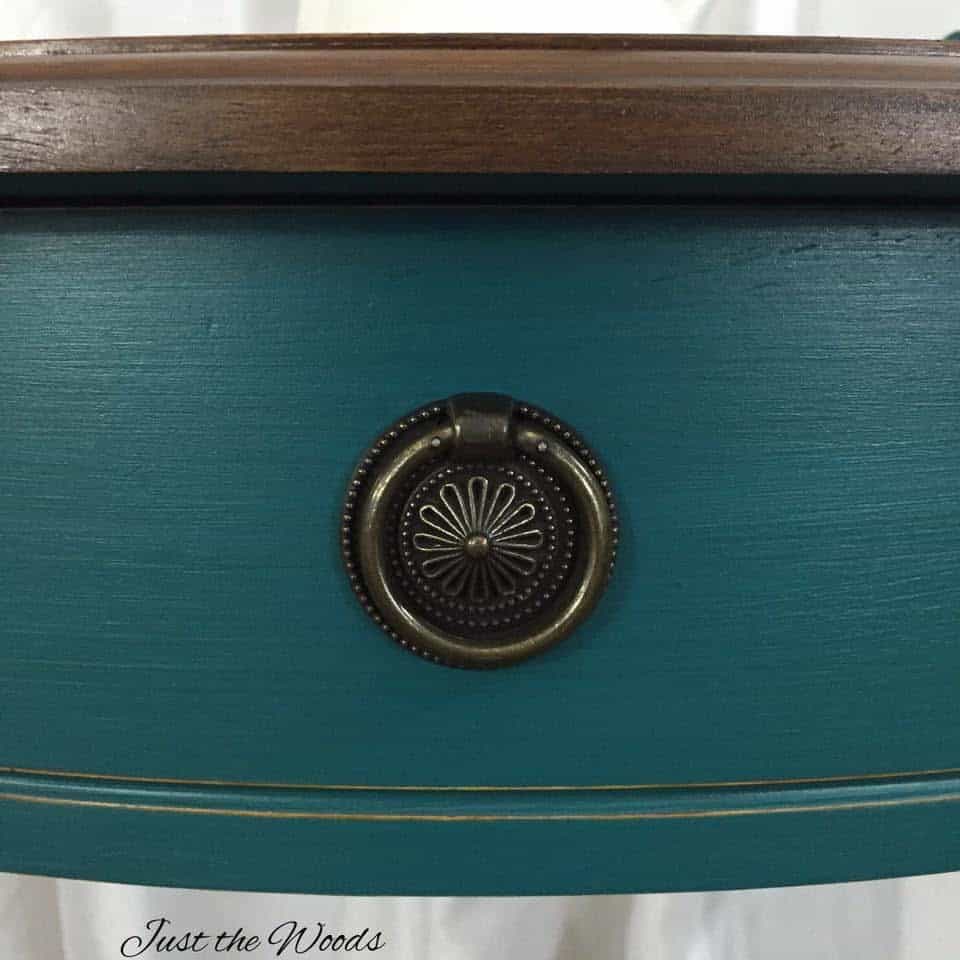 Love this color? You can get this look with Jade!
I'll be sharing this post at these fabulous link parties.
Don't Forget – Follow :
FACEBOOK  *  INSTAGRAM  *  PINTEREST
Subscribe to our mailing list here: