Elegant Dresser Makeover with Tone on Tone Stencil
I often avoid modern pieces for makeovers and prefer to stick with the older, vintage pieces. But this pair of modern dressers were brought to me by my customer looking to give them an updated look. She wanted something in the gray family but a bit fancier than just plain gray.  After much thought, she decided on a gray body with dark gray top and metallic tone on tone stencil top!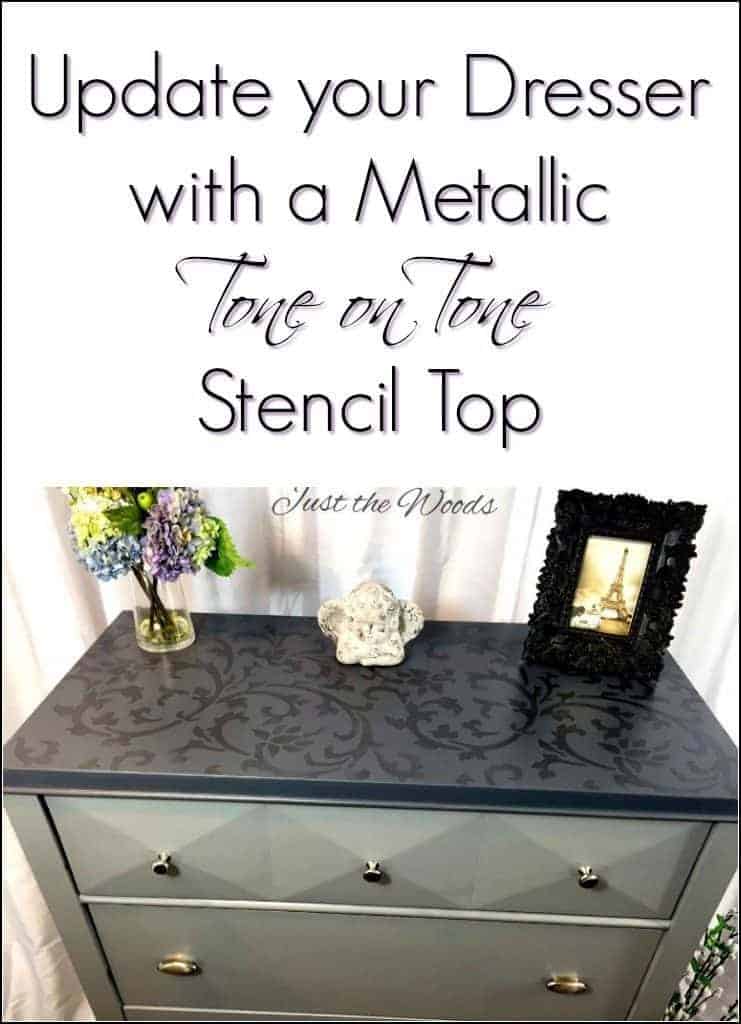 Materials Needed:
Disclosure: This tone on tone dresser post contains sponsored links from Cutting Edge Stencils.  All opinions are 100% my own. This post also contains affiliate links for your convenience.
Staging / Home Decor
The Unfinished Dressers
This pair of modern dressers are sleek with straight lines and simple hardware. One tallboy and one low dresser.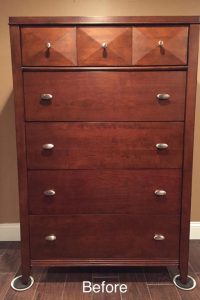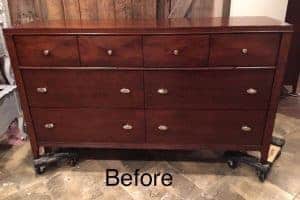 How to Update a Dresser with Metallic Tone on Tone Stencil Top
This plan worked out wonderfully because I had recently been in contact with Cutting Edge Stencils who just came out with multiple new stencils.  My customer chose the very pretty Victoria Scroll all over stencil for the dresser tops.  Swoon!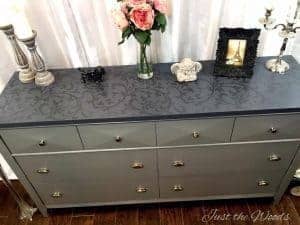 The dressers were both prepped and cleaned as usual and painted a creamy elephant gray on the bottom with a custom mixed darker version of the same gray on top.  The stencil was then done using a foam roller, provided but Cutting Edge Stencils in a custom mixed dark metallic silver.  The tone on tone of the stencil gives an almost ghost appearance.  Depending on how the light hits it the shimmer appears to come and go.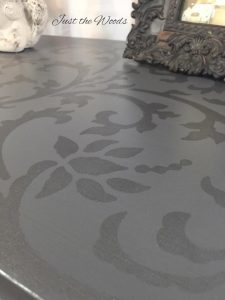 The dressers with their very straight clean lines tied with the tone on tone top give an overall elegant appearance.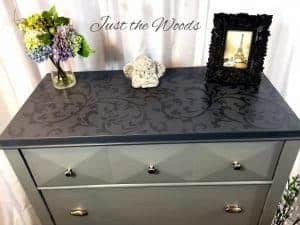 As it turned out the original hardware was left unchanged and continue to compliment the updated dressers beautifully. I sure hope my customer loves them!  What do you think?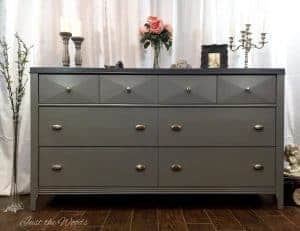 For a more detailed tutorial on adding stencils to your painted furniture makeovers make sure to check out How to Stencil Painted Furniture. There's even a video included in the post.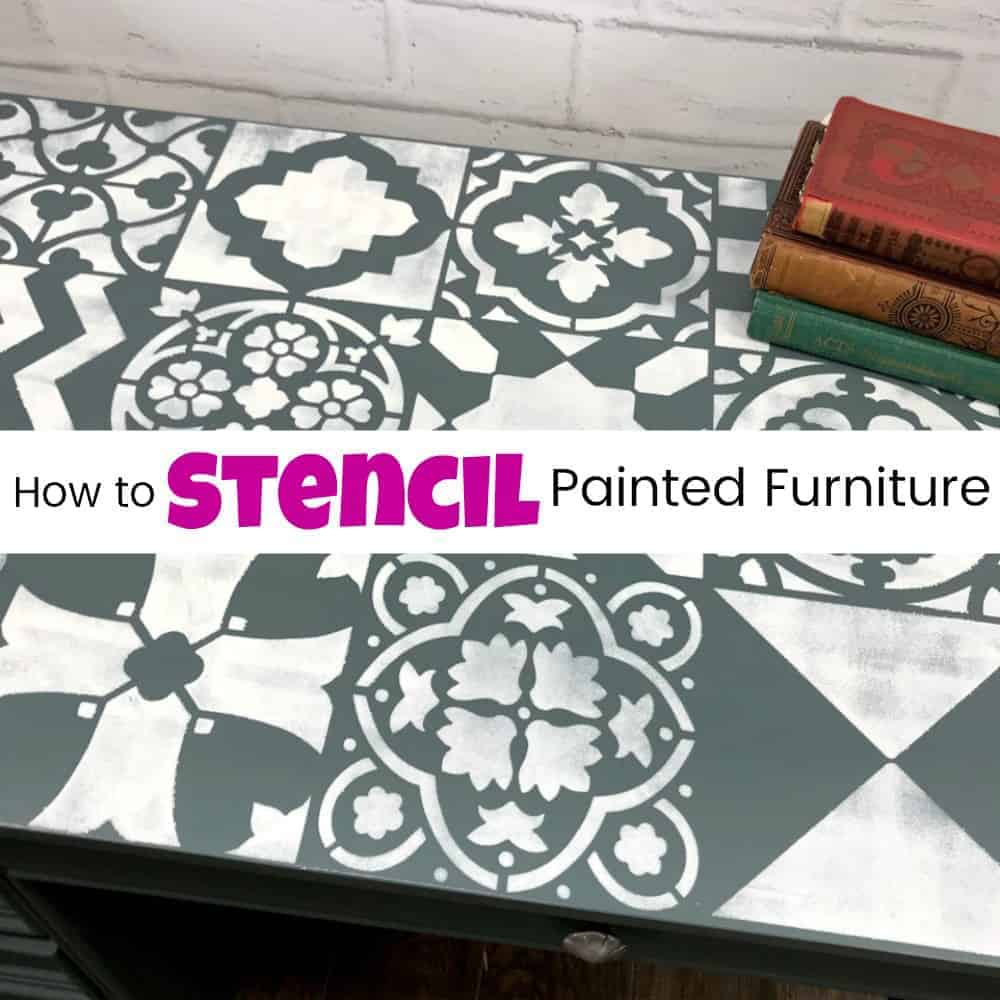 You can find this stencil as well as many others at 

Don't Forget – Follow Just the Woods:
FACEBOOK  *  INSTAGRAM  *  PINTEREST
Subscribe to our mailing list here:
PINTEREST PIN READY TO SHARE