Gray Painted Furniture Projects
I've come to realize that not only is gray a popular color in general, but my customers love gray painted furniture, as do I. It must be the number one requested color for custom orders in my area, so I've gathered a wide range of gray painted furniture projects. From dark gray to light gray, to shades of gray and layered gray all in one place, and in no particular order, so make sure to check them all out. Each photo is just one click away from the entire project for your convenience.
1. Charcoal Gray Painted China Cabinet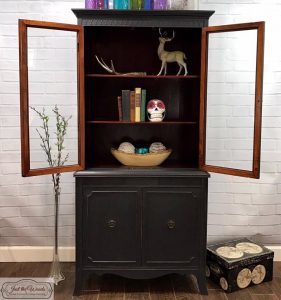 2. Gray painted Desk with Espresso Stain Top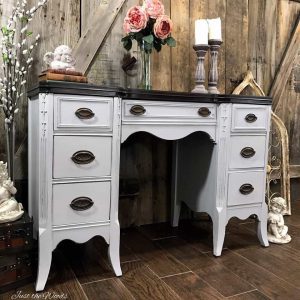 3. Shades of Gray Painted Desk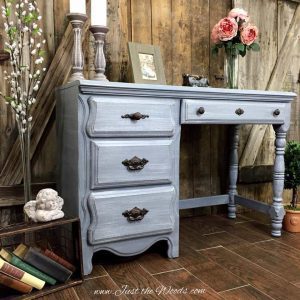 4. Vintage Lingerie Chest Turned Gray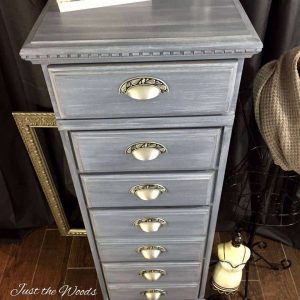 5. Charcoal Painted Rocking Chair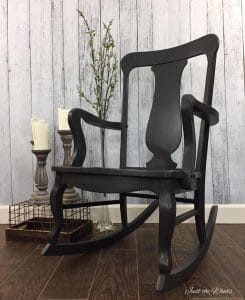 6. Gray Painted Buffet with Decoupaged Drawers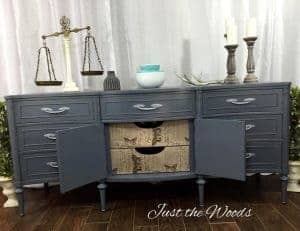 7. French Image Transfer on Cloudy Gray Vintage Buffet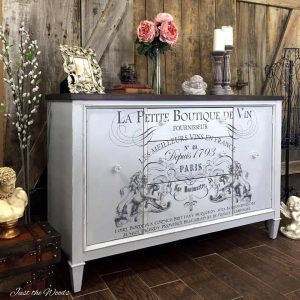 8. Curvy Bombe Chest with Decoupaged Drawers
9. Baby Safe – Painted High Chair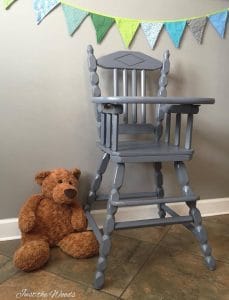 10. Lingerie Chest with Decoupaged Drawers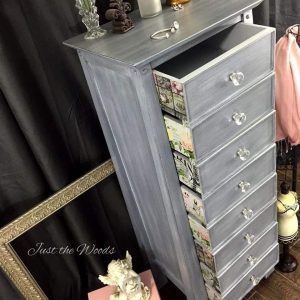 11. Vintage Curio Cabinet Makeover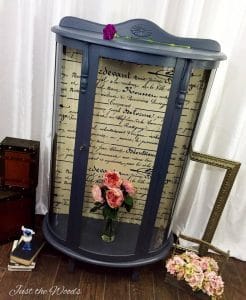 12. Shabby Chic Painted Gray Desk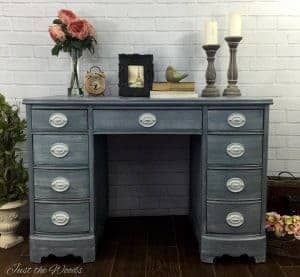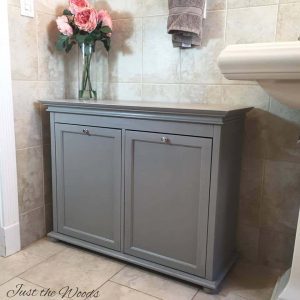 14. Subtle Two-Tone French Provincial Painted Dressers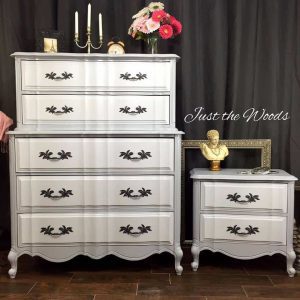 15. Gray Dressers with Stenciled Tops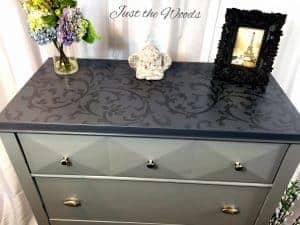 There are actually more gray painted furniture projects in my arsenal of painted pieces but decided to stop at fifteen, and even that may be too many all at once. If you stuck through to see all fifteen I THANK YOU! Ready to tackle your own gray painted furniture makeover? You can find great quality furniture paint and stain online HERE. An added bonus, when painting furniture, you want to make sure to use a quality non-toxic furniture paint.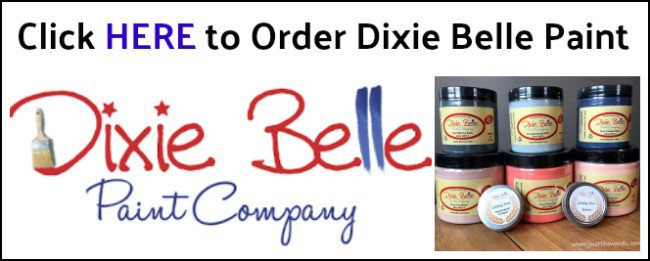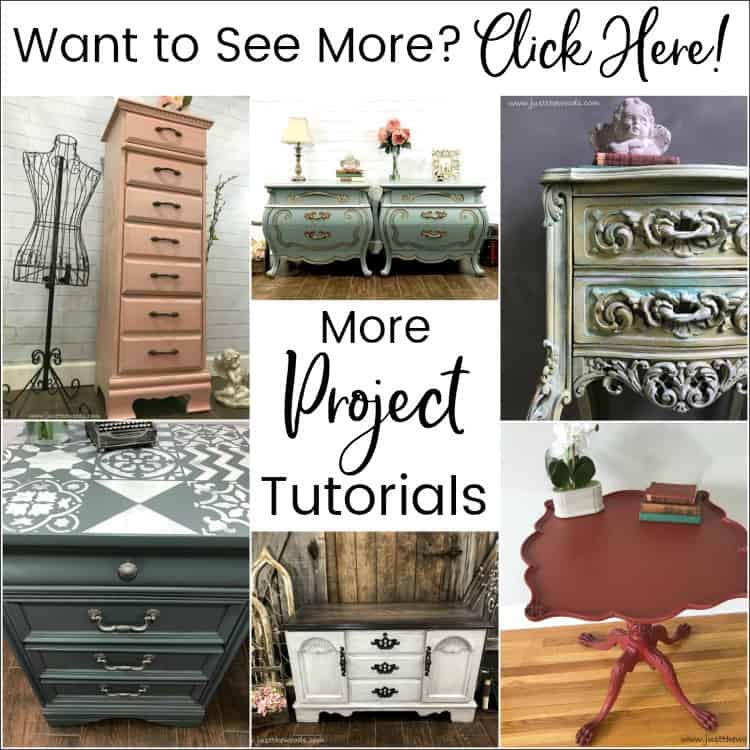 Don't Forget to Follow Just the Woods and Share this post to Inspire Others:
FACEBOOK  *  INSTAGRAM  *  PINTEREST
Subscribe to our mailing list here: