Who loves a relaxing bath soak? With the soothing aroma of lavender, and the sweet smell of grapefruit this homemade bath soak is simply lovely. Between work, kids, pets, hobbies, dishes, laundry and everything else that we have to contend with day to day who couldn't use a trip to the spa?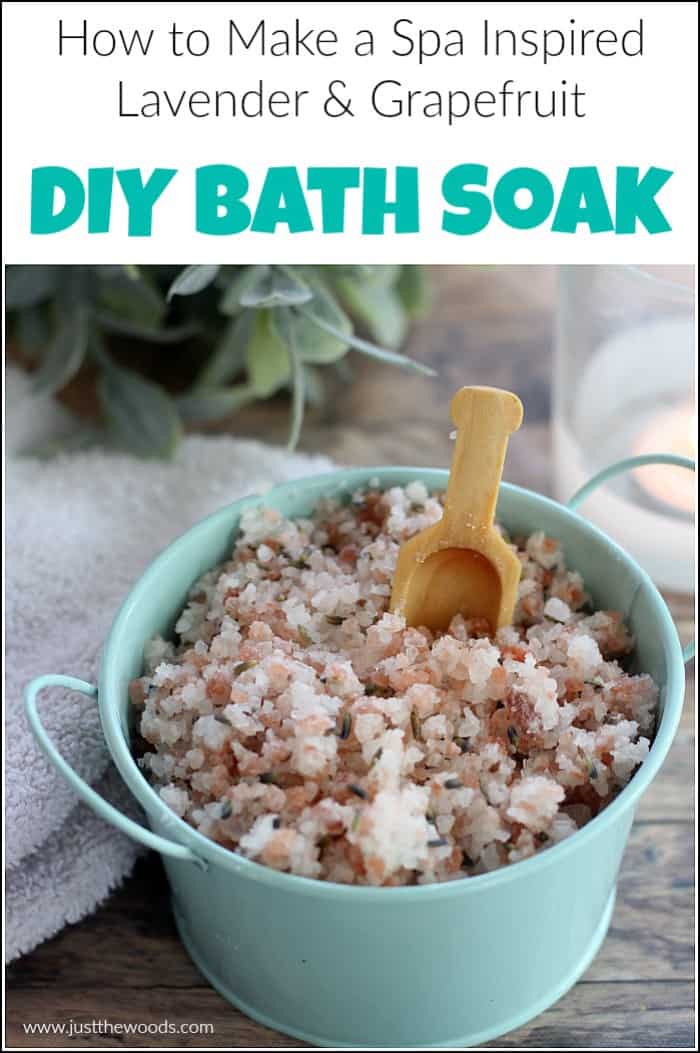 Disclosure: This lavender and grapefruit DIY bath soak recipe post contains affiliate links for your convenience and I may be compensated if you make a purchase after clicking on my links. Click here for my full disclosure policy. 

Supply List for DIY Bath Soak
Materials Needed / Source List
(Makes 1 cup)
2 cups pink Himalayan Salt (You can find it here

)

1/2 cup Epsom salt  (You can find it here) 
15 drops Lavender essential oil (You can find it here)
10 drops Grapefruit essential oil (You can find it here)
Dried lavender (optional) (You can find it here)
Find all of my favorite tools and products on my Amazon Page here
Lavender & Grapefruit DIY Bath Salt Soak Recipe
There's nothing better than a day at the spa to relax, unwind and recharge. However, time and money don't always allow it. Since spa days are few and far between these days, one of my favorite ways to recharge at home and give myself that pampered spa experience is to soak in a hot bath filled with my favorite scents and products that improve my skin. Win-win! If you have little kids you may want to either lock the bathroom door or wait until after they go to bed to fully enjoy your relaxation time. We all know its hard to truly relax with little ones banging on the door, asking for snacks, or whatever else may distract us. This lavender and grapefruit pink himalayan bath soak smells amazing and coats your skin in moisture, healing, and minerals.
Directions for How to Make Homemade Bath Soak
Like all of our projects, make sure to grab your bath soak ingredients. There's nothing worse than starting a project or recipe or anything and realizing that you're missing one thing halfway into it. 
Combine all of your ingredients in a large bowl. You can mix the bath soak ingredients up with a whisk so that everything gets mixed well. 
Adding dried lavender to your homemade bath soak is totally optional. You will get the benefits from the essential oil but by adding dried lavender to your DIY bath soak you will get a bit more of the aroma. Not to mention that it looks pretty in the scrub as well as floating in the tub. 
Transfer the bath salt mixture to a pretty container and add a scoop for adding to a bath. You can find these cute wooden scoops online HERE. 
How to Use Bath Salts
Enjoying your homemade bath soak is as easy as dropping a ½ cup of your lavender, grapefruit and pink salt bath soak under running water and soak for 20-30 minutes to really reap the benefits. So sit back, lock the door, light a candle and relax. If you have sore muscles you may want to try this sore muscle bath soak recipe: Homemade Bath Soak for Sore Muscles
Benefits of Pink Himalayan Salt
What are the benefits of this pink Himalayan salt?
Natural antihistamine

Aids in circulation

Detox your body

Relieves aches and pains

Aids in calcium absorption

Helps to improve sleep
There is a good reason why pink himalayan salt is so popular for internal and external use. It is detoxifying, relaxing, and acts as a gentle natural pain reliever! Combine it with moisturizing ingredients and another detoxifying salt and you have the recipe for an amazing at home spa bath that will relax you and leave your skin better than ever.

Make sure to also check out the awesome benefits of using essential oils and other great essential oil recipes!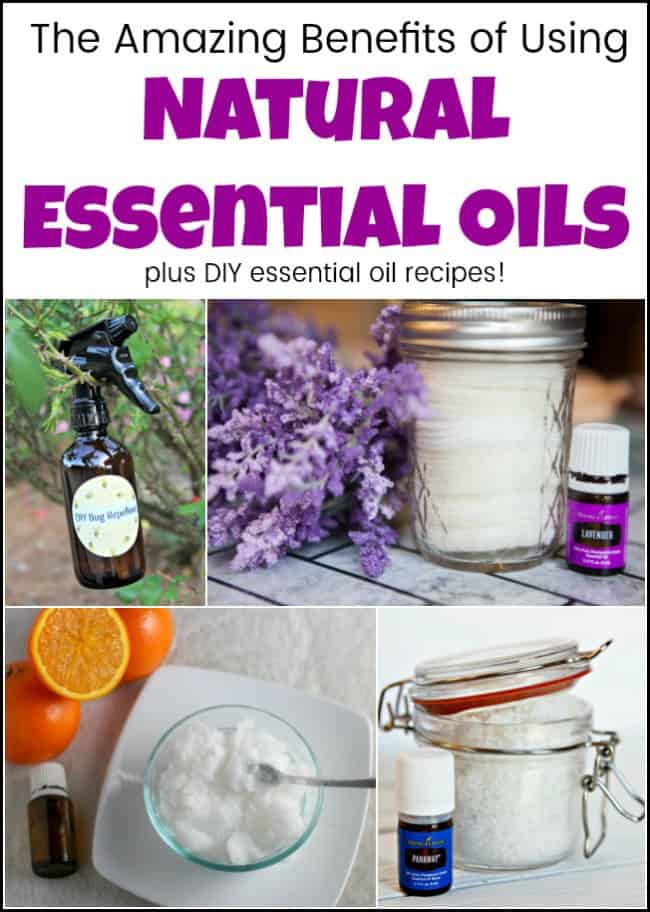 You May Also Like
Love the thought of a bath salt soaks or even a nice detox bath soak but don't have the time to DIY? Here are a few options that you may enjoy: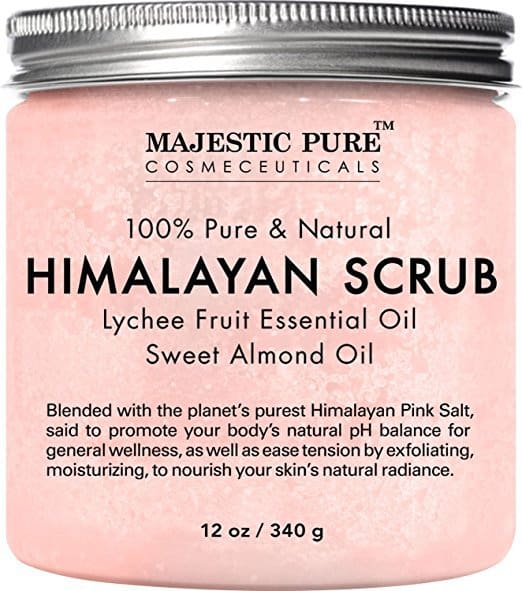 Don't Forget – Follow Just the Woods and Share this post to Inspire others:
FACEBOOK  *  INSTAGRAM  *  PINTEREST
 Stay connected! For more tips and tricks sign up here :