Hardware holes and hole spacing isn't always precise. Especially when dealing with vintage and antique furniture. Sure you can use wood filler to fill the old holes and then drill new ones exactly where you want them. Or you can stretch your existing holes. Let me explain.
Disclosure: This post contains affiliate links for your convenience. Click here for my full disclosure policy.
Stretching the Hardware Holes
Take this eggplant painted washstand for example. Since the original piece was missing the hardware the customer opted to order new. D. Lawless supplied these pretty pewter paisley cup pulls with the matching knob. But there is a slight problem. The hardware almost fits the existing holes, but almost isn't good enough. I don't want to force the cup pulls in with a mallet and risk damaging the drawers.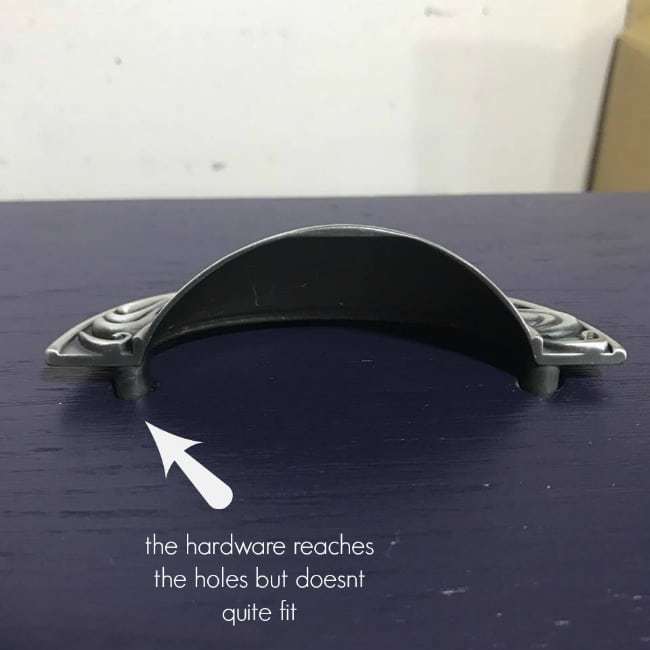 MATERIALS NEEDED / SOURCE LIST
This is what I like to refer to as "stretching the hardware holes". Since the hardware almost fits there is no need to fill the holes and drill new. I'd rather stretch the existing holes just a bit.
First, make sure to protect the insides of the drawers since they are already nice and clean. To do this, place a half of a paper plate inside the drawer.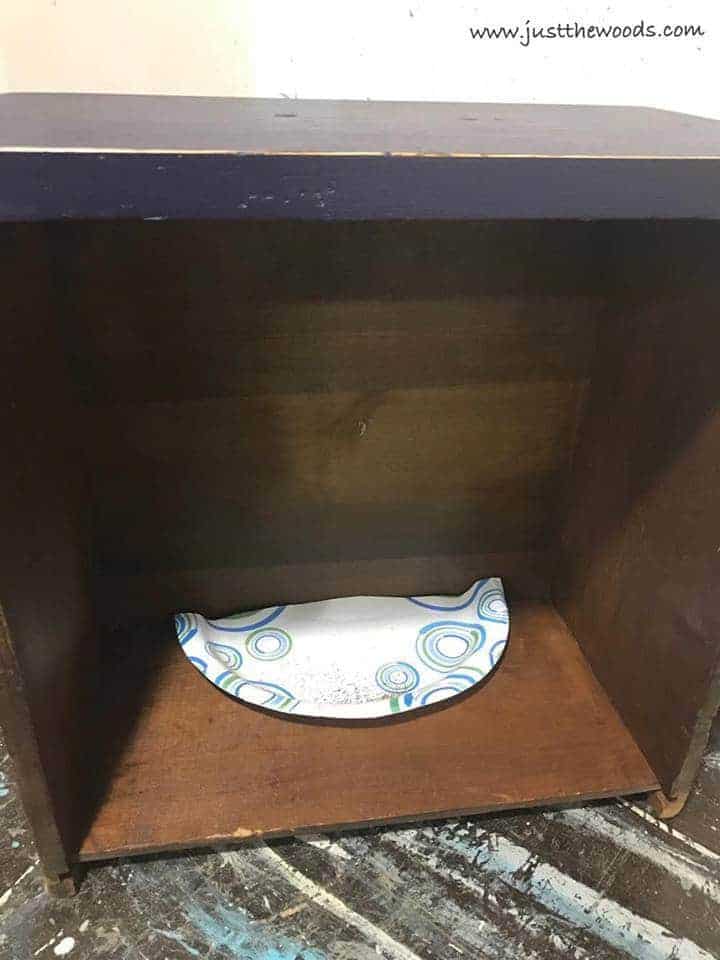 With the plate inside the drawer, I can now use my electric drill to stretch the existing hardware holes by drilling them in the direction that needs opening.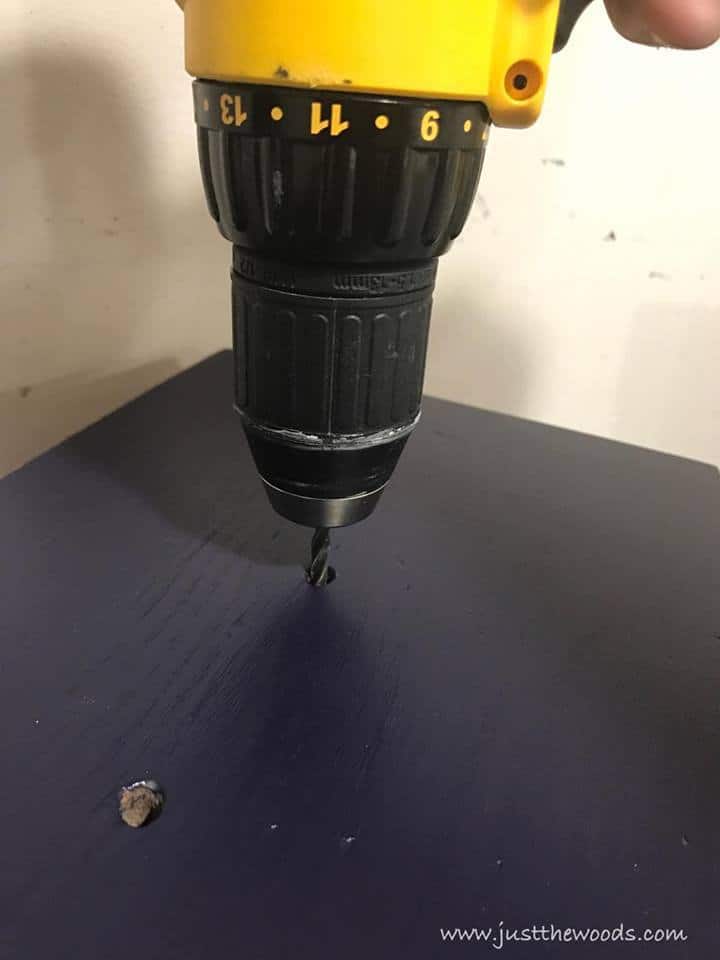 The hardware will fit properly after you stretch the holes. Fortunately, there really is no evidence that this was done (aside from these photos) 😉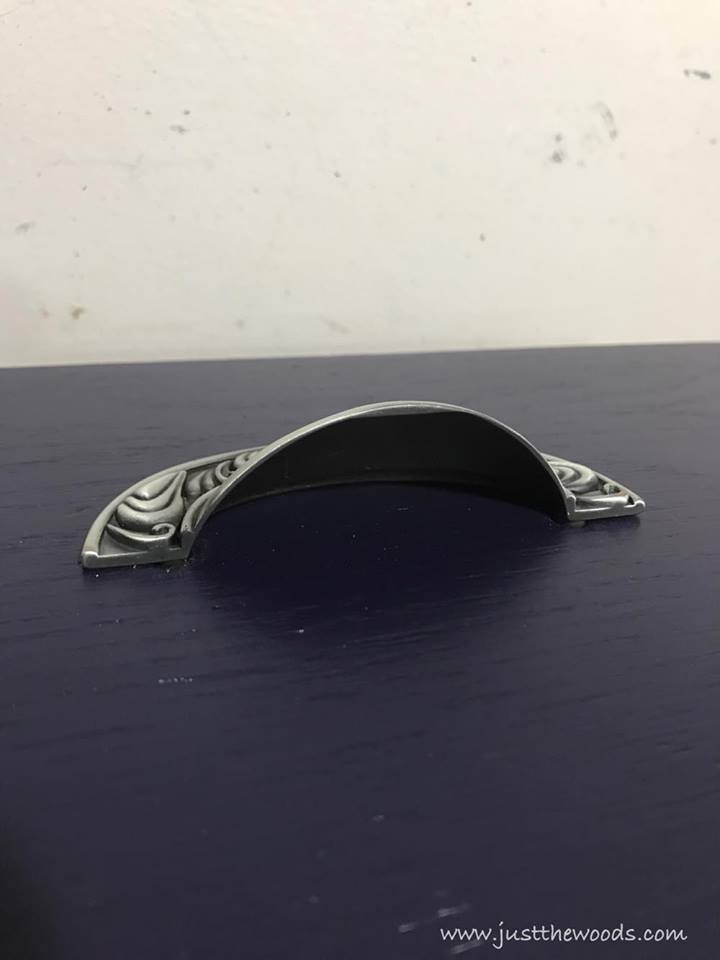 You can now remove that paper plate from inside the drawer and toss it out. The plate will take the dust that fell inside with it leaving your drawer clean.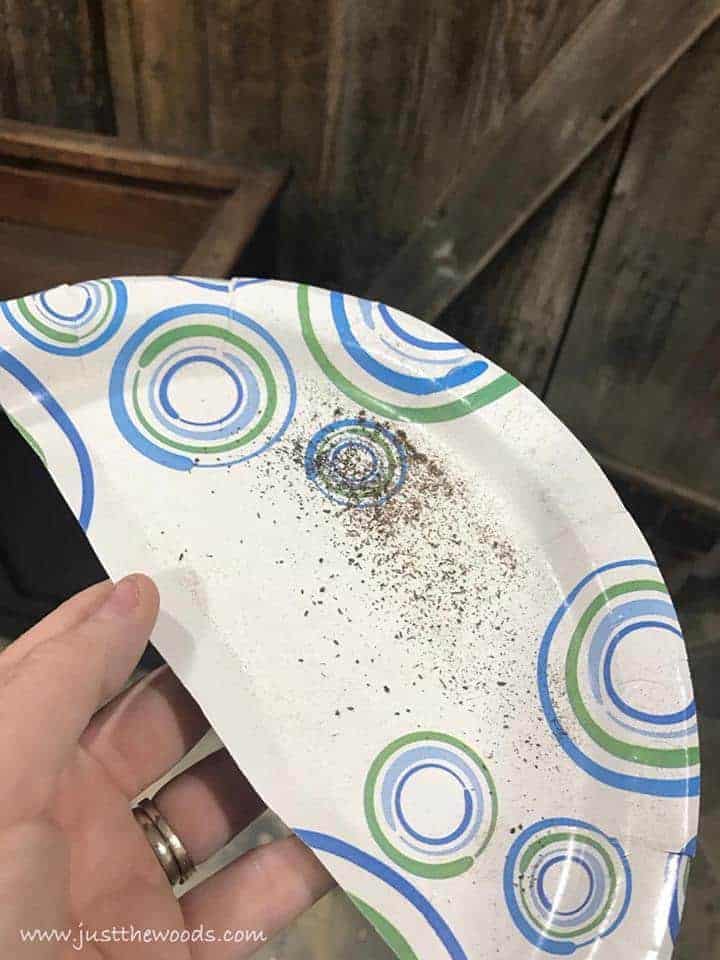 Save yourself the wood filler and the time by stretching the hardware pull space when you can. If these paisley pewter pulls look familiar it's because I have used them before. Click here to see them on a Vintage Lingerie Chest.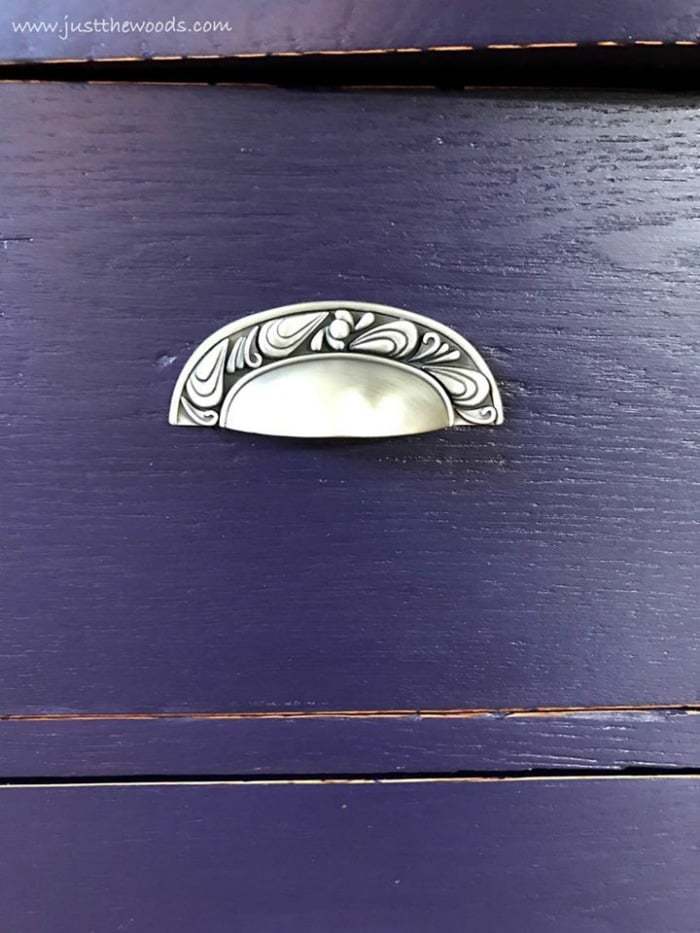 This eggplant piece also required a new custom build top. Click on  How to build a Table Top for more.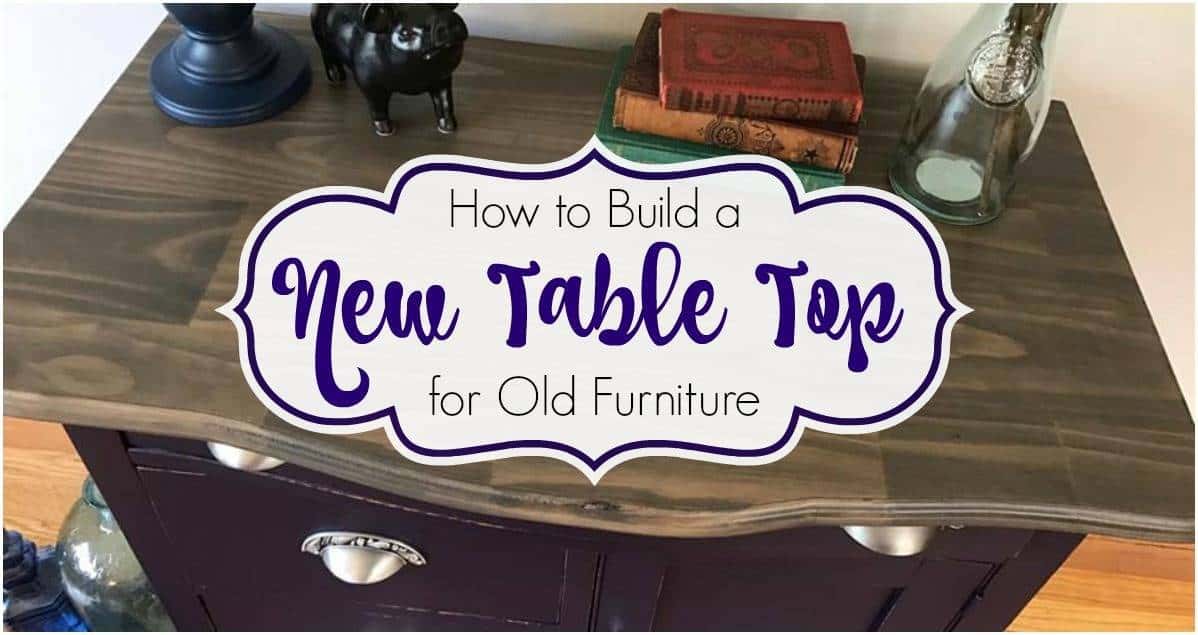 Don't Forget – Follow Just the Woods and Share this post to Inspire others:
FACEBOOK  *  INSTAGRAM  *  PINTEREST
Stay connected and sign up here for more tips & tricks: