Weathered Wood & Painted Horse Shoes
Can I tell you how this crazy project first came about?  A few months back I was California with my hubby celebrating my 40th birthday.  While in California, we decided to visit the Winchester Mystery House.  While touring the grounds and the stables I noticed old horseshoes up on the wall. My initial thought was that they would look great painted. Leading us to where we are now.
Disclosure: This post contains affiliate links for your convenience. Click here for my full disclosure policy.
Materials Needed:
How to Create a Weathered Wood Look with Paint & Stain
The wood, I admit was leftover from a previous project.  They are plain, raw wood boards.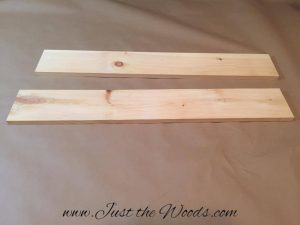 The first step was to paint the boards in an uneven manner in a very light gray.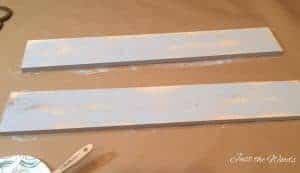 Next, go over the paint with wood stain.  Make sure to cover the sides as well as the flat surface.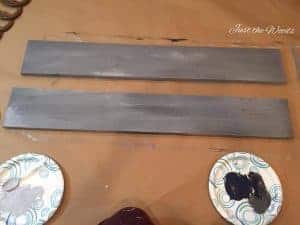 After these two layers, you can sand the boards with your sandpaper. Next, lightly add off-white over the boards, while making sure to not cover the entire board. Sand again. Then add wood stain over the entire boards surface. Sand again.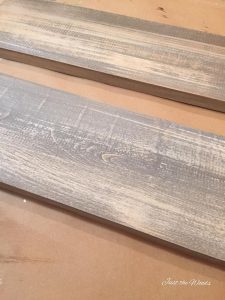 Each time you layer and sand you give more and more depth to the boards. Lastly, make sure to seal the boards with matte protective sealer.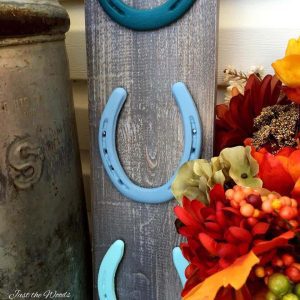 Painted Horseshoes
If you are like me and don't have access to a horse barn or any other location with old horseshoes, you can find them here on eBay. If you take the time to look around you can find a deal on a bundle of them. I purchased 10 used horseshoes with nails removed.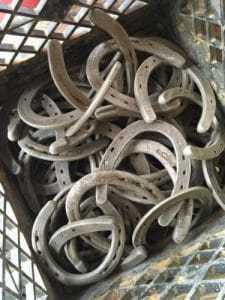 Make sure to clean the horseshoes prior to painting, since they will arrive used and dirty. Once cleaned you can move on. School doesn't start until next week for my little ones so since the kids are home I let them 'help'.  They each got to paint their own horseshoe. One board features horseshoes painted in red, brown, cranberry, yellow and cream. While the other blues, vanilla, and teal. I've placed the boards next to my chair to show their height, as well as to show off my new kitchen chairs! 🙂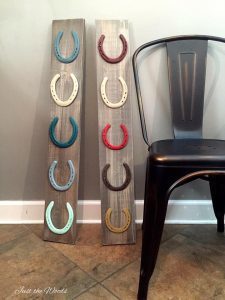 The horseshoes were painted and sealed. Next, they were nailed to the weathered wood boards. The horseshoe superstition says that horseshoes should be hung on the "U" shape to hold in the good luck.  If they are hung the other way, the luck will fall out. Saw and tooth hanger hooks were added to the backs for possible hanging.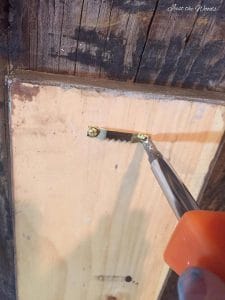 Everyone can use a little luck in their home! Hang this on your wall for display and maybe attract good fortune.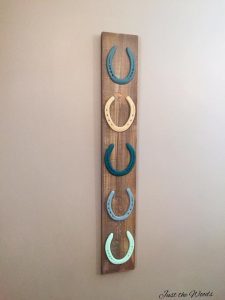 The Result
For now, the painted horseshoe display on weathered wood boards look great on my porch.  I'm sure I will be borrowing them for staging here and there.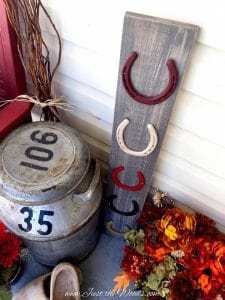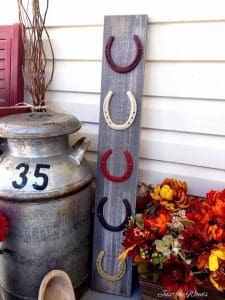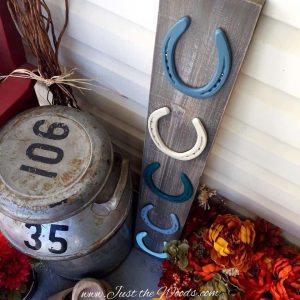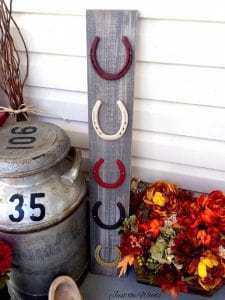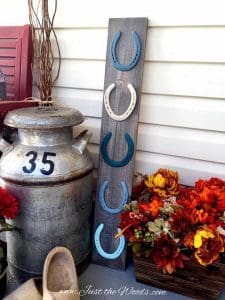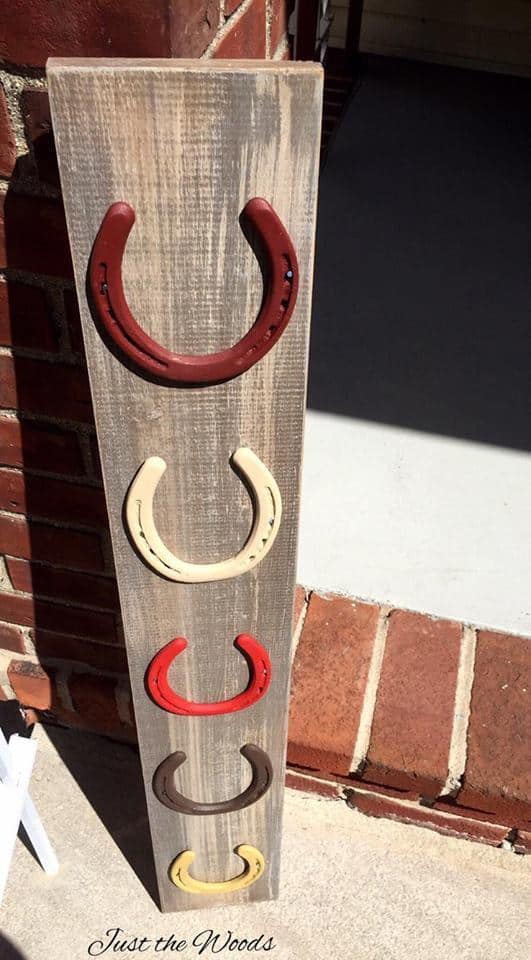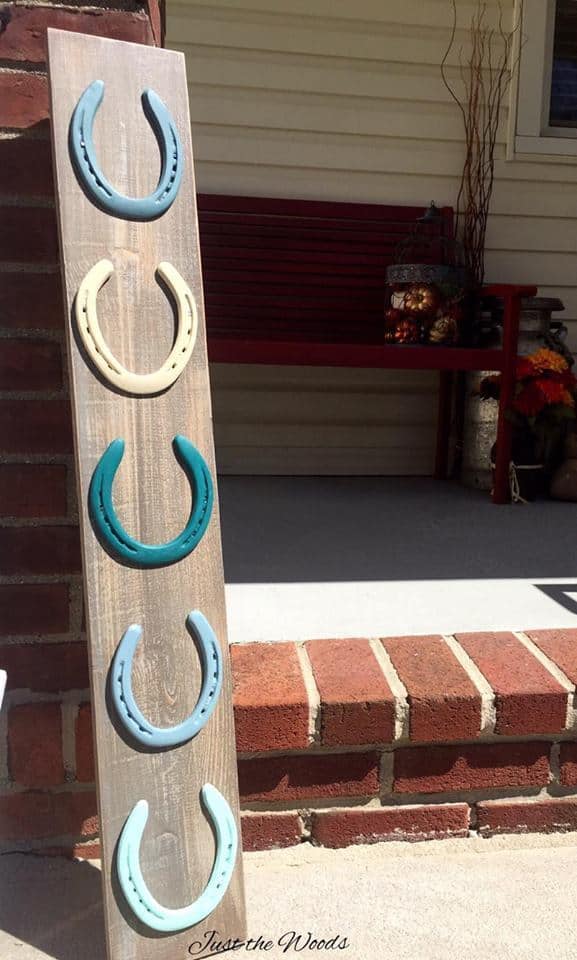 You can see my porch in progress post here.
Subscribe here to be added to the mailing list for new posts: