A DIY chalkboard scoreboard is the easiest way to keep score during a fierce dart game. Chalkboard scoreboard doesn't quite roll off the tongue, but at least it's easy to make.  I'm sharing a quick and easy score keeping chalkboard for this month's Thrifty Chicks makeover. Our theme this month is "chalkboard," in case you hadn't figured it out 😉  Since I just made a chalkboard from an old frame for Layla a few months ago I have to come up with something new for this project. I'm sharing a little scoreboard that I made up at our cabin in the Catskills.
Disclosure: This post contains affiliate links for your convenience. Click here for my full disclosure policy.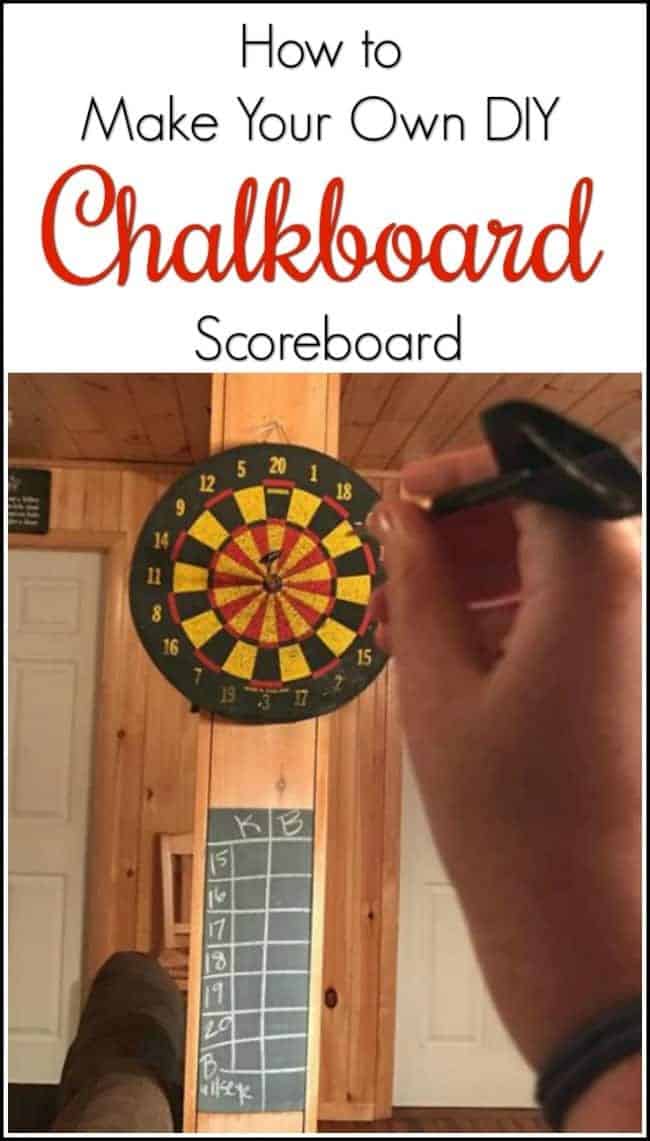 How to Make Your Own DIY Chalkboard Scoreboard
One thing I should tell you about our cabin is that it is very cabin. Meaning it has wood walls, wood floors, wood ceiling and very cabin-tastic decor. Click here to see a few other DIY projects at our cabin: CABIN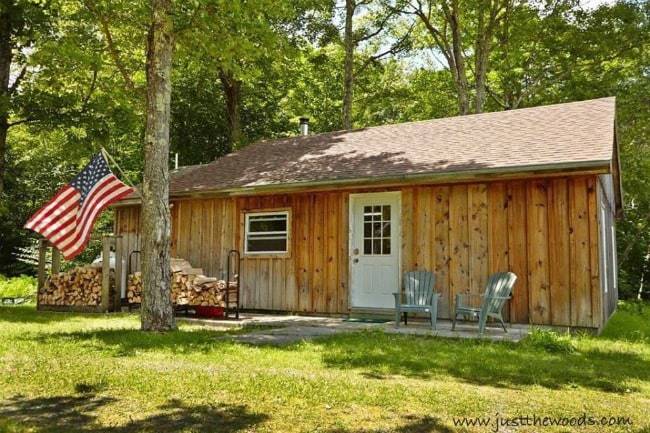 Through the center of the cabin, separating the kitchen area from the living room area is a wooden column. This column just happens to be the perfect spot to hang a dart board. We scooped this dart board up at one of our antique shop stops.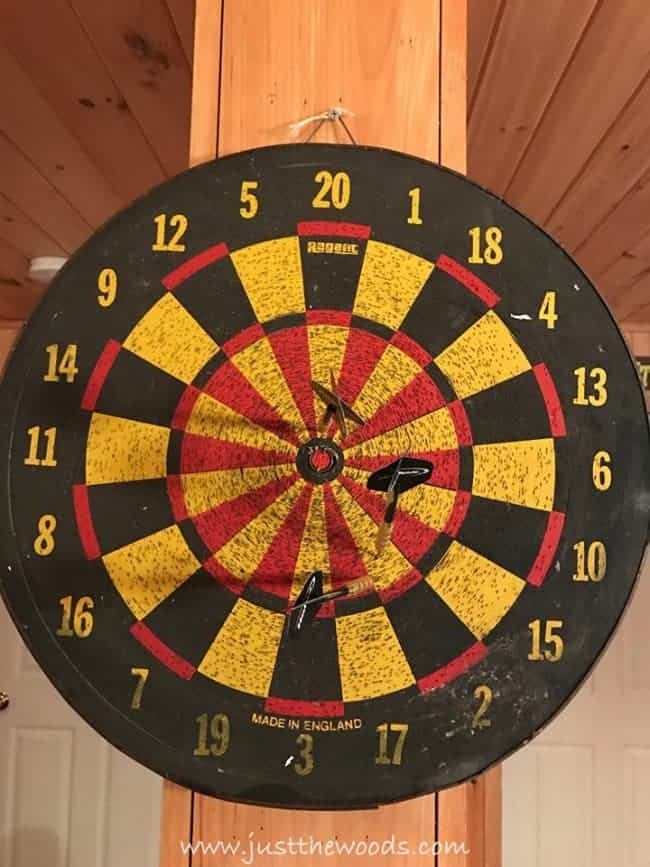 What's a game of darts if you don't keep score? To be honest I don't really understand the rules or why we only keep track of the hits in the higher numbers in the first place. I'm happy when I hit the dart board and not the wall behind it but let's play along anyway. With a quick placement of frog tape and Slate by Krisit Kuehl Pure Home Paint I will have my chalkboard scoreboard in no time.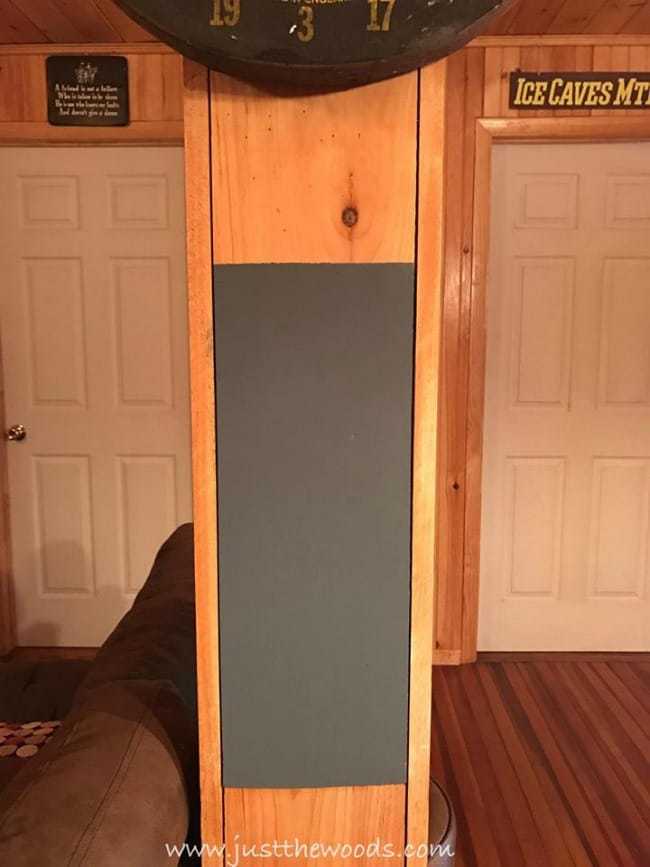 Since this is a cabin and different rules apply at the cabin it's ok to paint directly on the wooden column.  But DO NOT seal the paint. Make sure to season rather than seal.
Seasoning Your DIY Chalkboard
To season your chalkboard simply rub plain white chalk all over the surface.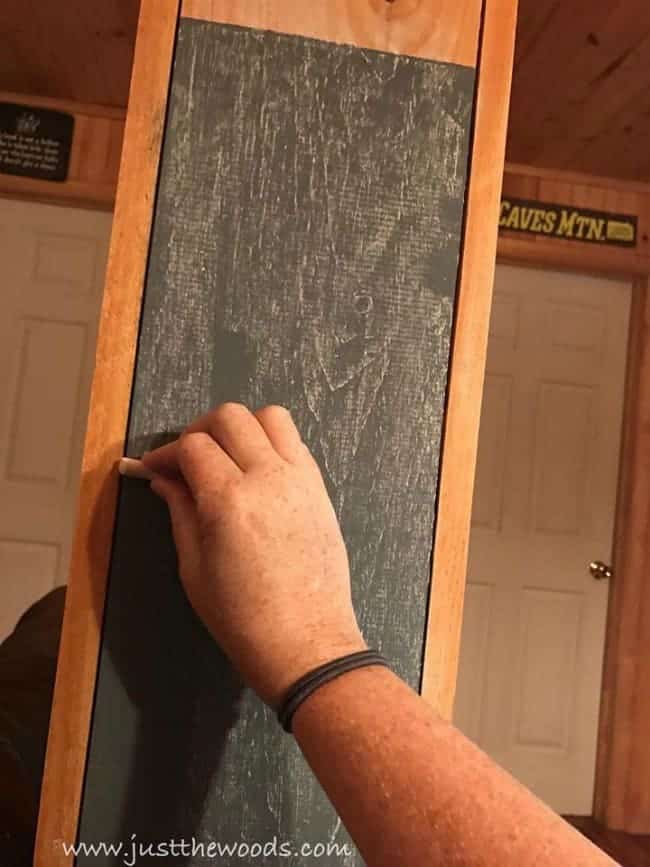 Once the entire surface of your scoreboard has been covered in chalk go ahead and wipe it away with a dry paper towel.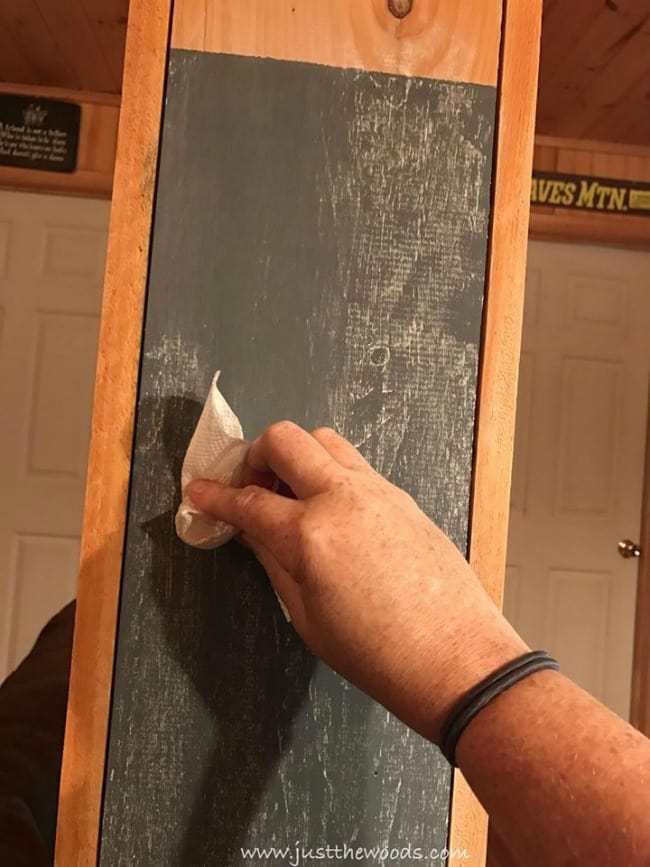 Your DIY chalkboard scoreboard is seasoned. Yes, it is that easy.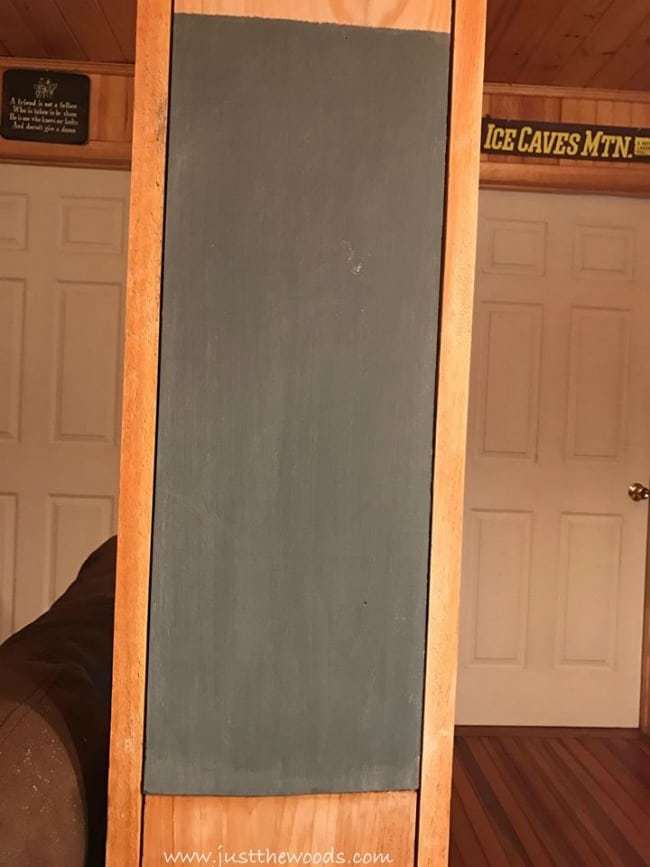 DIY Chalkboard Scoreboard
Next, get yourself a friend, some darts and set up your scoreboard. Try not to hit the walls!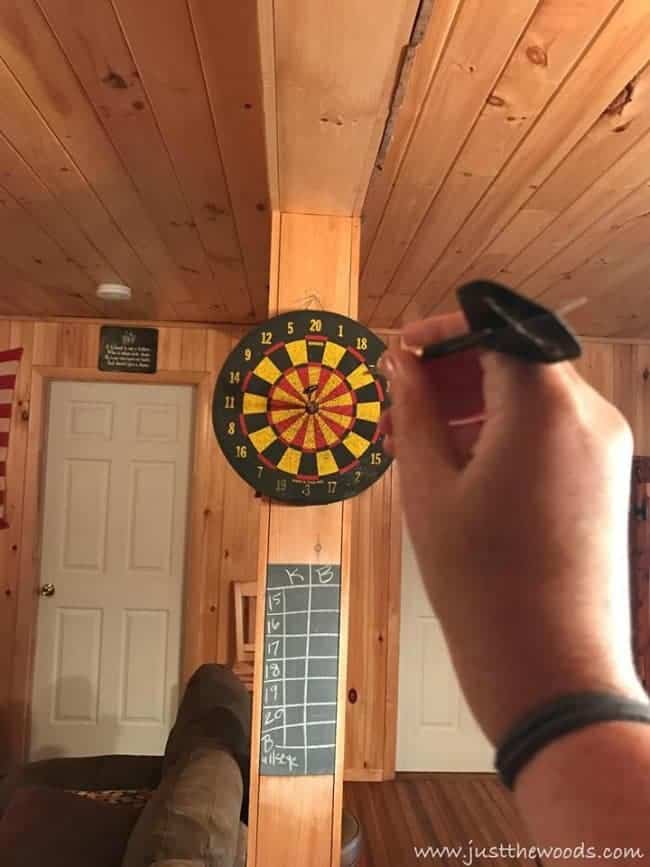 Thrifty Chicks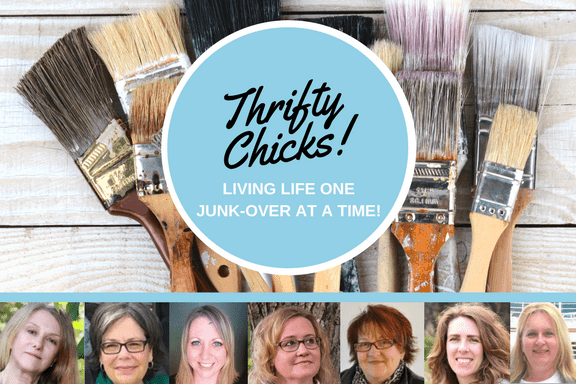 As I mentioned at the beginning I've joined up with a few other great bloggers in a monthly creative share. This month we are all focusing on the theme 'chalk board.' Some may upcycle or paint, some may create a new project. Make sure to check out the other projects towards the end of the post!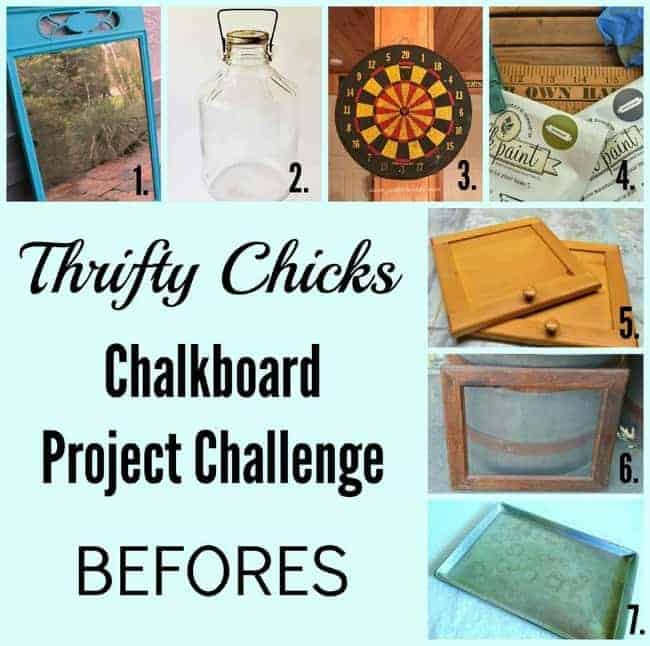 Love cabin ideas? Check out this DIY address sign post:
Don't Forget – Follow Just the Woods and Share this post to Inspire others:
FACEBOOK  *  INSTAGRAM  *  PINTEREST
 Stay connected! For more tips and tricks sign up here : 
Go Ahead and PIN for Later!