Who loves applesauce? Do you want to make your own? Trust me, it's much easier than you may think. This applesauce recipe is super easy, no-nonsense, far from fancy and absolutely delicious. As long as you have apples, you may already have the other necessary ingredients in your home and can skip a trip to the grocery store.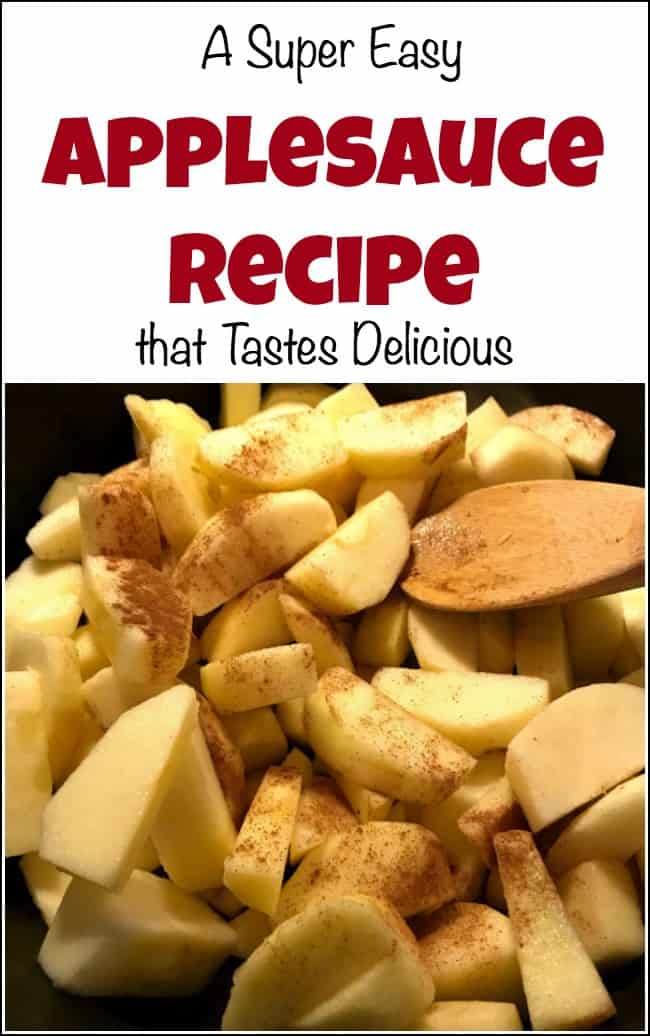 Disclosure: This post contains affiliate links for your convenience. Click here for my full disclosure policy.
Easy & Delicious Applesauce Recipe
What You Will Need
Apples
Apple Cider
Ground Cinnamon
Cooking Pot
How to Make Homemade Applesauce
In our home, we get a weekly delivery of produce from a local farm. The fruits and vegetables are seasonal since they are grown locally. Because of this, we get a lot of apples in these cooler months. This is an example of what one weekly box looks like. We tend to get more apples than we can eat. It's heartbreaking to find any of the produce go bad which is why homemade applesauce is the perfect option for an abundance of apples.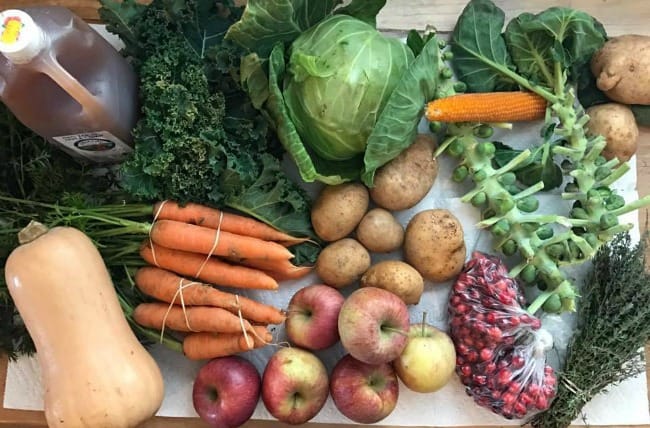 If you are local to Staten Island or even the NY/NJ area and want to know more about the weekly CSA you can find out more (here).
I grabbed the bowl of apples from the fridge and realized that after bringing home a new box of fresh produce there were still 10 apples left from the previous week.
First, peel your apples. I've heard of people who can peel the entire apple leaving one long curl of the peel. I am not that person.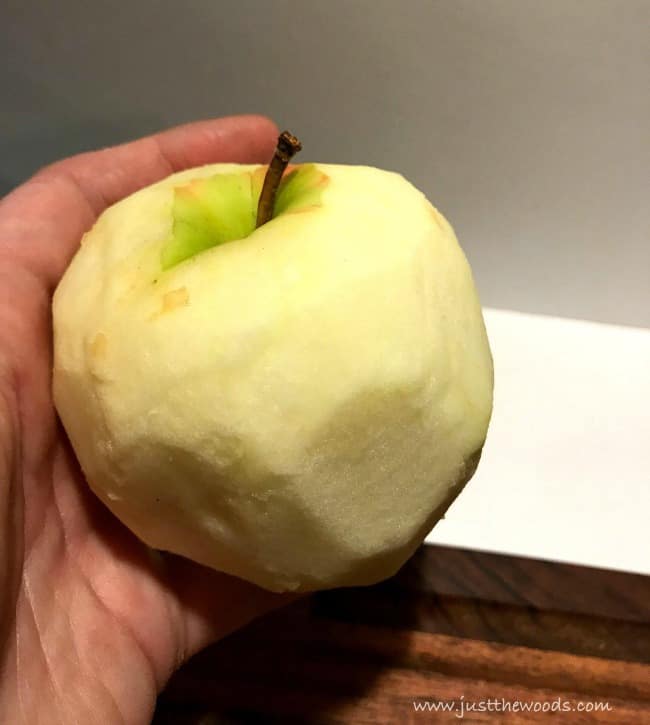 Next, core the apples. You can use a fancy apple corer like this one.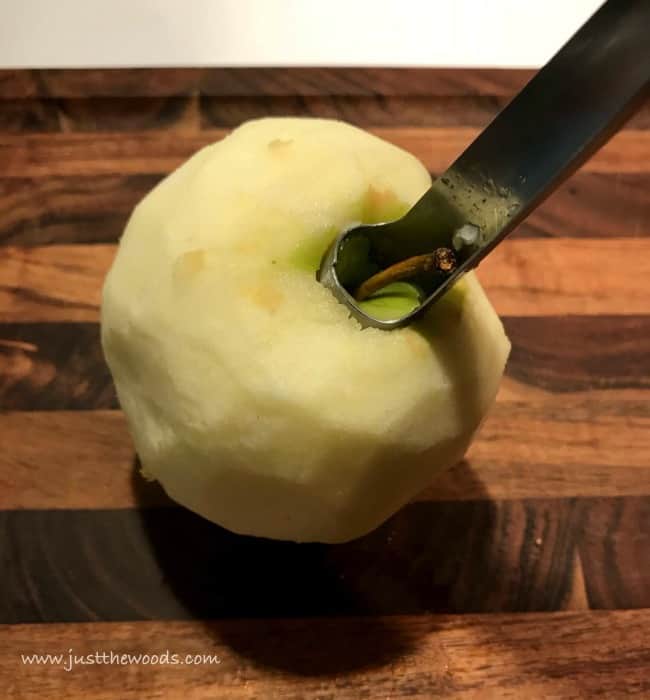 Or you can simply cut the apple around the core with 4 simple slices.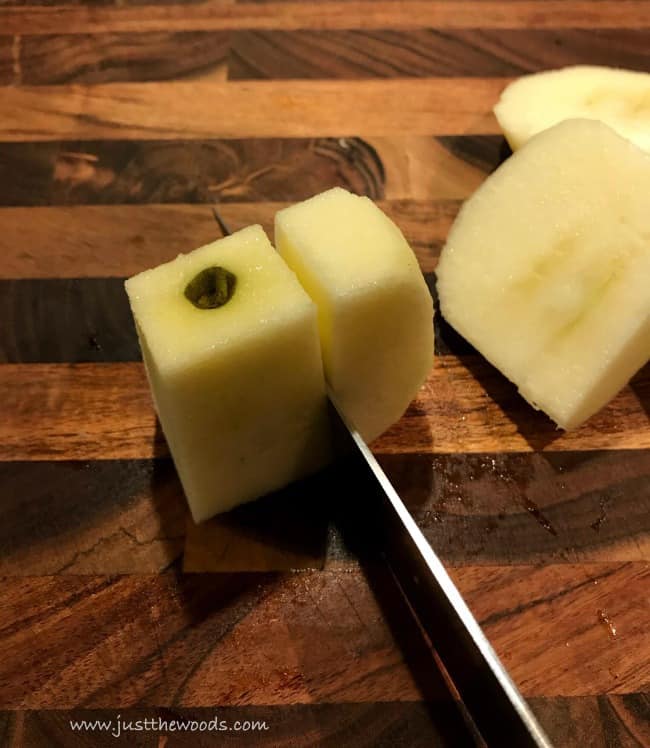 Now you want to cut your apples into chunks (not slices). This applesauce recipe is being made with 10 apples.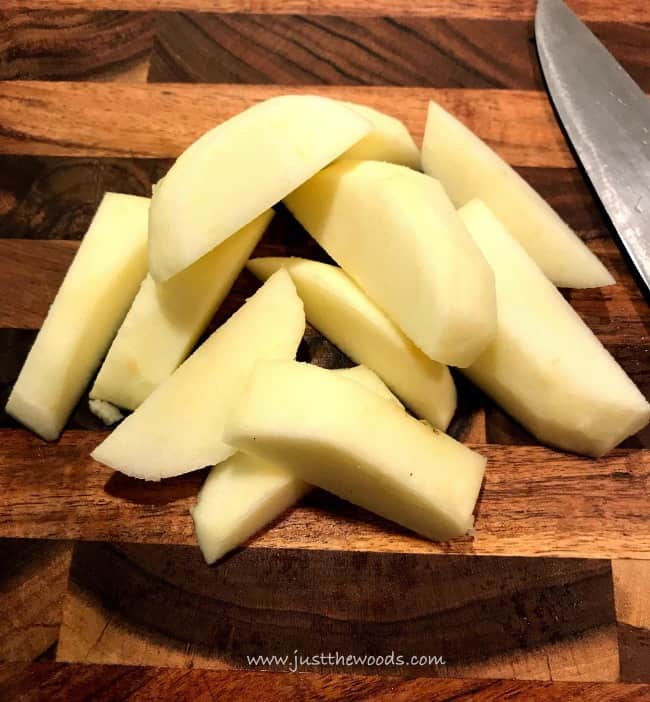 Throw your apples in a pot. We swear by our cast iron dutch oven and use it all the time. If you don't have one you can get one (HERE).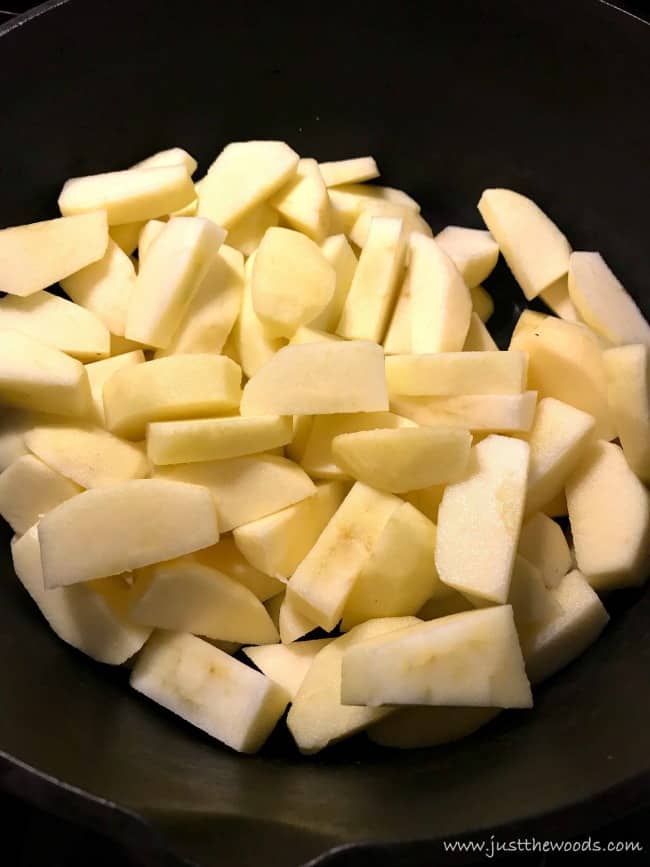 Ingredients in a Homemade Applesauce Recipe
You want something wet added into your pot with the apples when you make applesauce. Since we also get local apple cider with our weekly box of produce I'm adding a little apple cider. No specific measurement, but if I had to guess I would say no more than a cup of cider.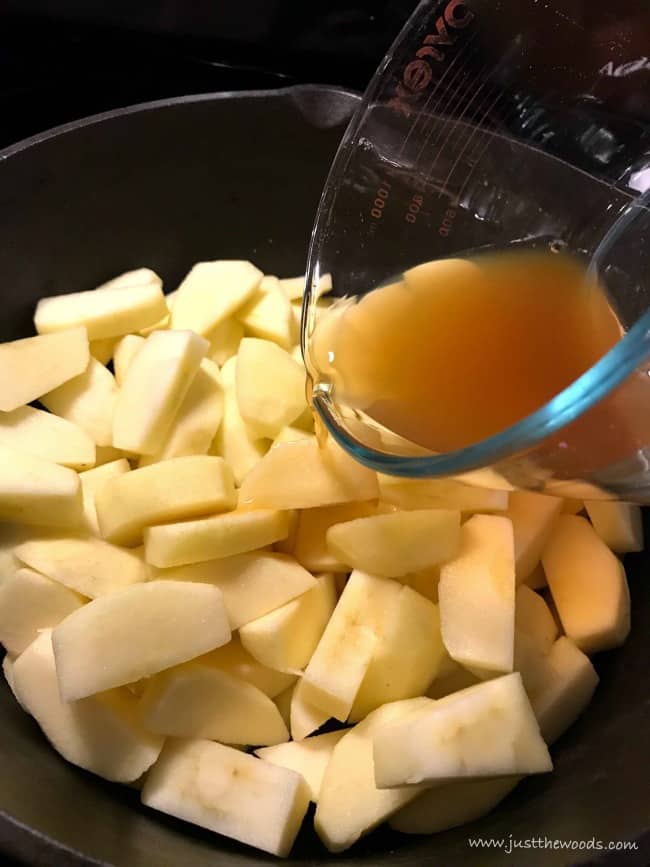 This next step in making homemade applesauce is personal preference. You can add a bit of cinnamon to your applesauce recipe. Some add sugar, but depending on the apples that you choose to make applesauce with you may not need to. I choose to skip the added sugar and stick with a little cinnamon.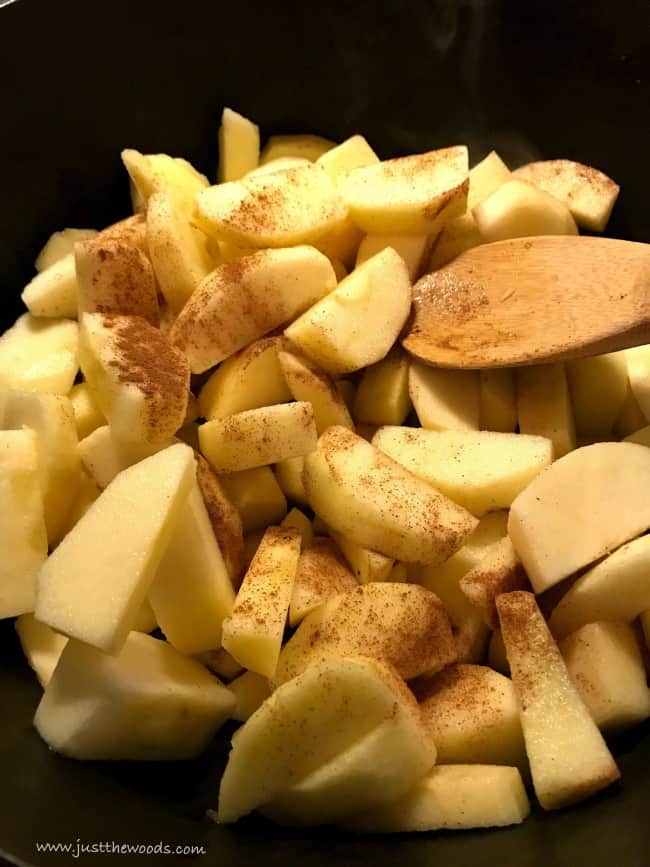 Let your apples cook on medium-low heat for appx 20 minutes. After 20 minutes the apples should be soft, but not mushy.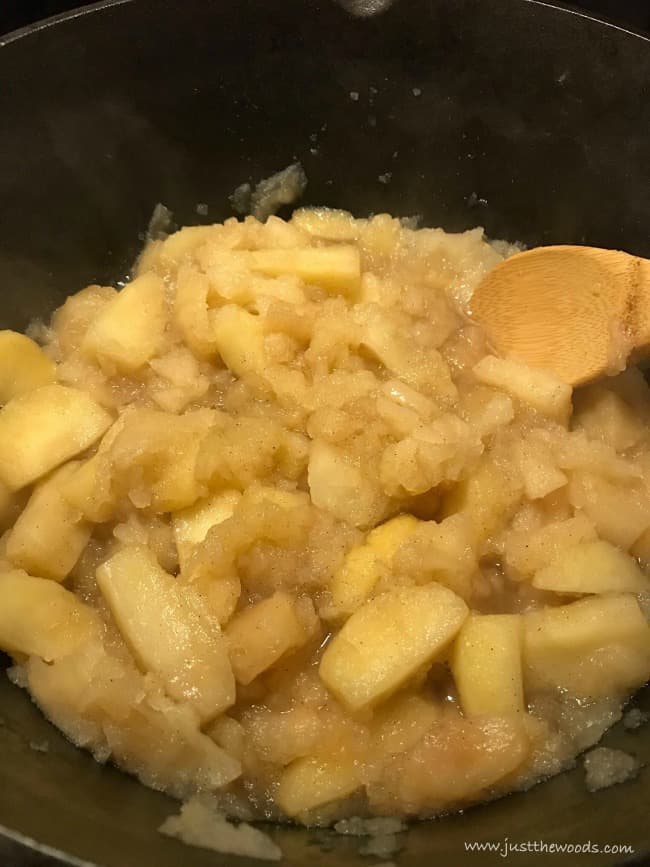 Scoop your cooked apples out and place into a food processor.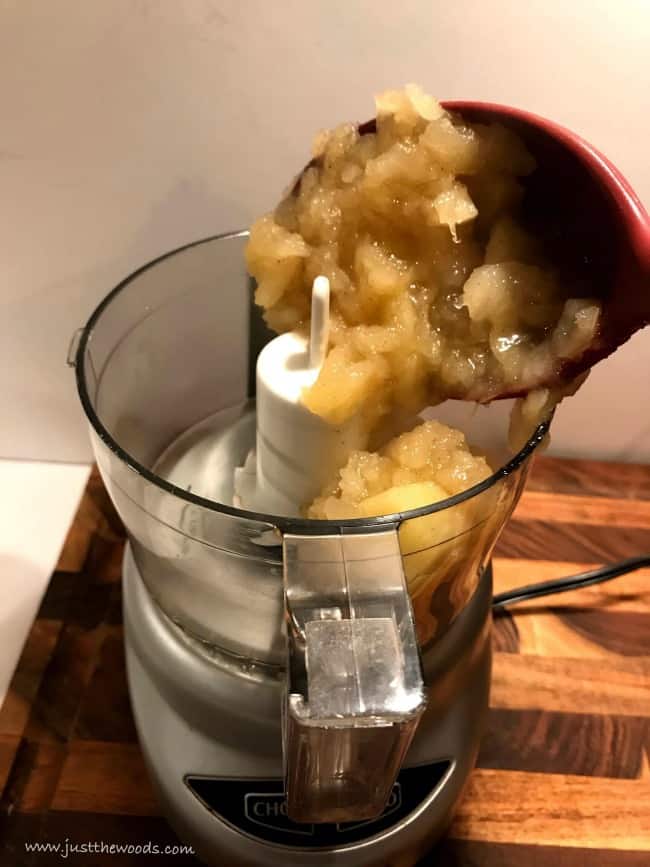 Mix your apples until they reach the desired applesauce consistency.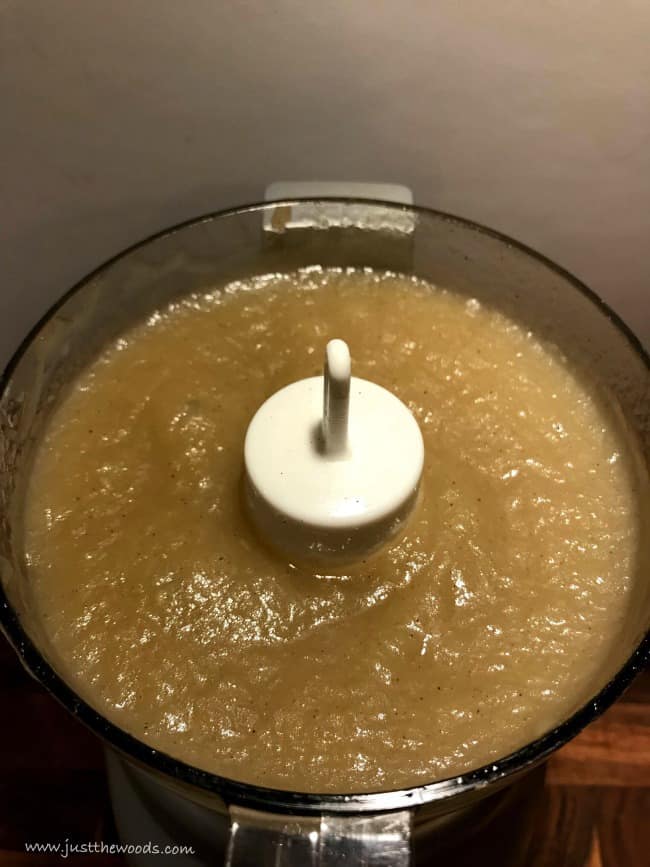 At this point, you can either transfer your delicious applesauce to mason jars or enjoy as is. While it's still hot this sweet natural treat would taste amazing with vanilla ice cream.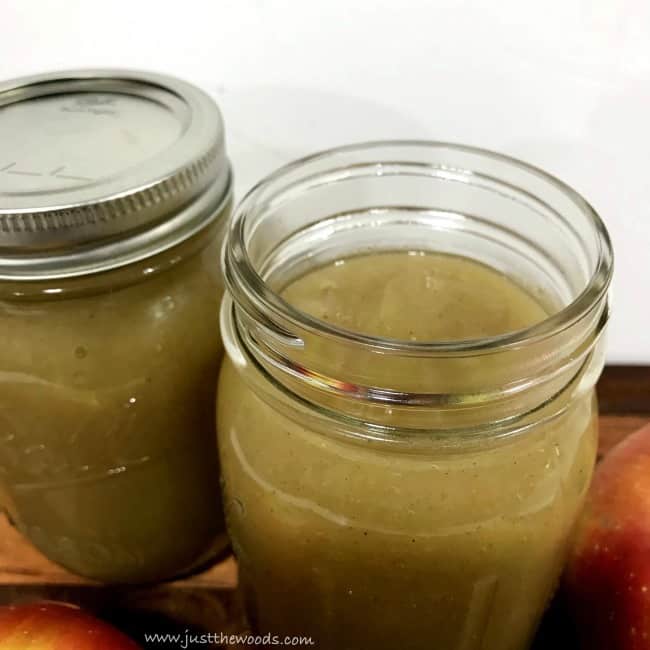 An Easy Applesauce Recipe that Tastes Delicious
Eat now or save for later, you cant go wrong with this delicious and easy recipe.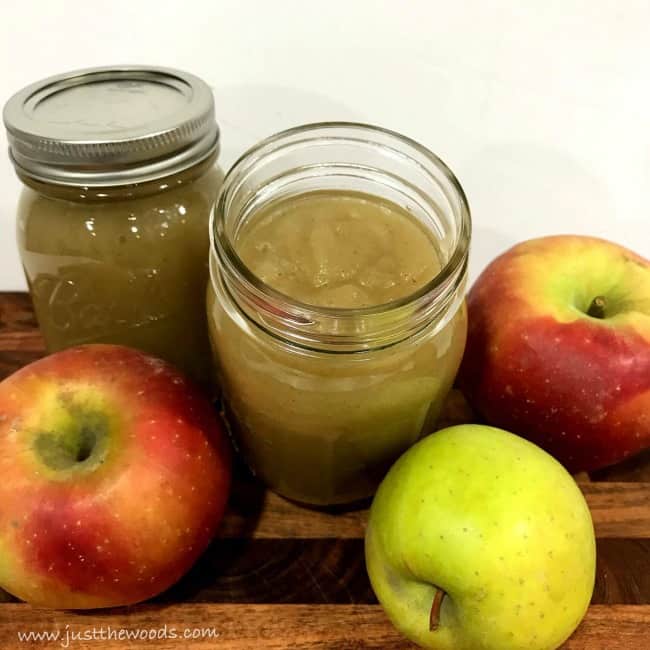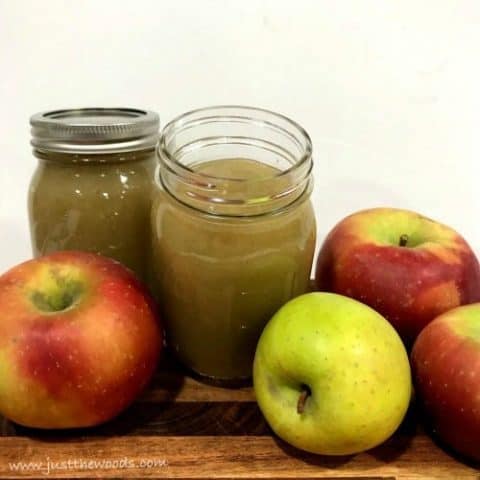 How to Make an Easy Applesauce Recipe that Tastes Delicious
How to Make an Easy Applesauce Recipe that Tastes Delicious. With only 3 ingredients you can make your own easy and delicious homemade applesauce.
Ingredients
Apples
Cinnamon
Apple Cider
Instructions
Peel & core apples
Cut apples into chunks
Place apples in pot on stove
Add up to 1 Cup apple cider
Add Ground Cinnamon (more or less depending on preference)
Cook on medium-low heat for 20 minutes
Remove from heat and place in food processor
Mix/ puree until smooth
Don't Forget – Follow Just the Woods and Share this post to Inspire others:
FACEBOOK * INSTAGRAM * PINTEREST * RECIPES