Best Winter Soup Recipes that will Make You Want to Eat In. Delicious easy winter soup recipes, hearty winter stew recipes, and amazing instant pot winter soups.
There is nothing like a hearty bowl of soup to warm your bones and comfort your core on a cold winter day (or night). As a matter of fact, my kids love soup season and would eat soup for every meal if they were given the chance. On occasion, we cheat and make it straight from the can – oh the horror! But there is nothing like a homemade winter soup recipe that really comforts the soul.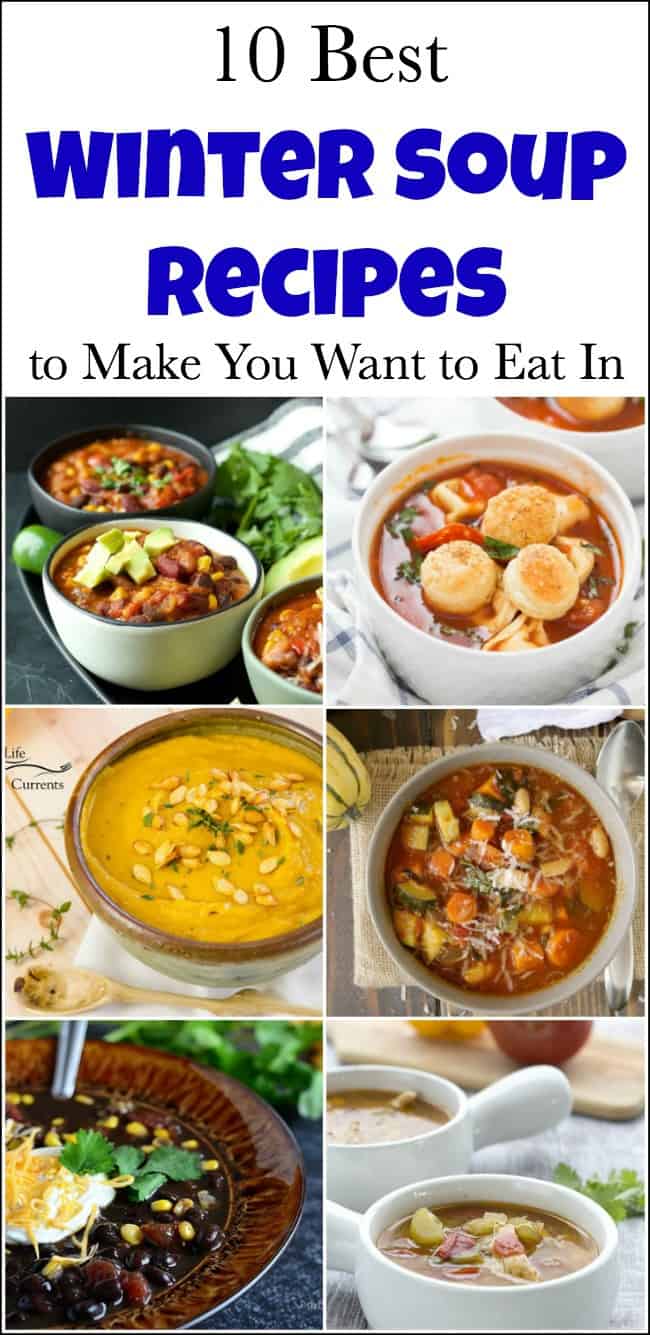 Disclosure: This post contains affiliate links for your convenience. Click here for my full disclosure policy.
10+ Best Winter Soup Recipes that will Make You Want to Eat In
Some winter soup recipes are best when items are literally plucked from the fridge and tossed in a pot or Dutch oven. This is a great way to make healthy soups with little effort. I tend to get the most creative when we have an abundance of healthy veggies that need to be used before they start to go bad. Yet, other winter soups are great for keeping the actual hearty soup recipes on hand so they can be repeated and savored over and over. Here are 10+ delicious and comforting winter soup recipes to add to your list.
15+ Best Winter Soup Recipes (Comforting & Hearty)
Whether you are looking for a creamy soup or a flavorful broth this collection of hearty soup recipes will provide you with all of the delicious soup recipes that you'll need to satisfy the whole family.

Don't Forget – Follow Just the Woods and Share this post to Inspire others:
FACEBOOK * INSTAGRAM * PINTEREST * RECIPES