How to Glaze Painted Furniture
Can you get over the detail on these vintage dressers? While discussing the plan with the customer for the makeover I just knew that glaze would create the perfect old world finish for this set without taking away from the details. I have to admit that I was ecstatic that the customer did not want them painted white. The dark red wood would certainly cause bleed through issues which I discuss in another post. But for now, let's get into how to glaze furniture!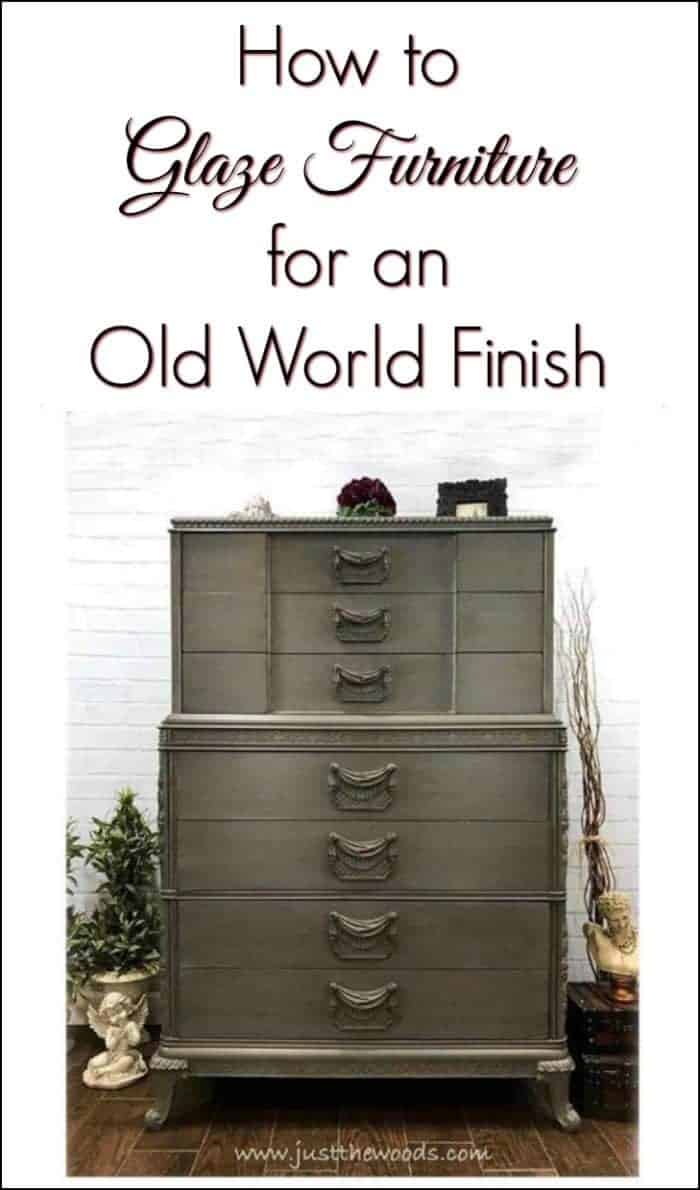 The Unfinished Mahogany Dresser Set
This ornate vintage bedroom set came complete with a low dresser, tall chest, nightstands, and a mirror. The set is large, dark and has unique details. The hardware is actually part of the drawers and are not removable. The set was finished in steps after being fully cleaned and prepped in my standard process of How to Prep Painted Furniture.  Disclosure: This post contains affiliate links for your convenience. Click here for my full disclosure policy.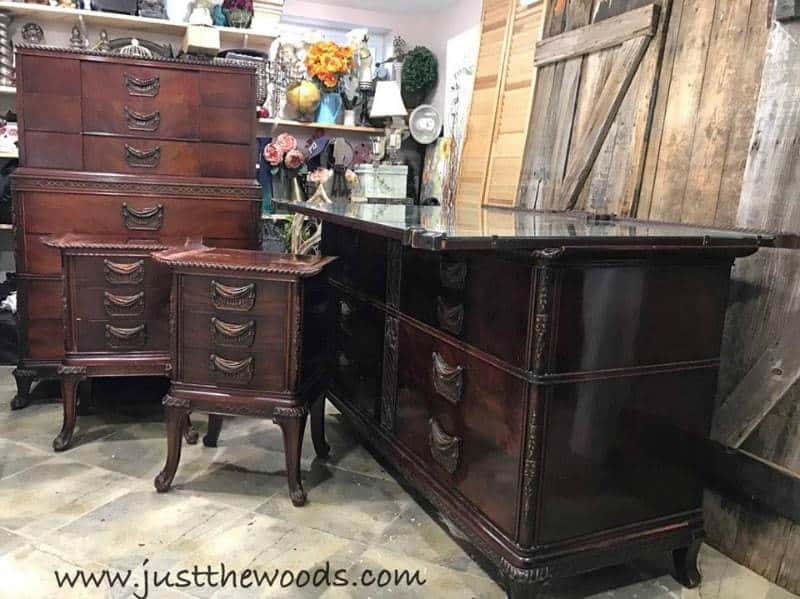 How to Glaze Furniture For an Old World Finish
Materials Needed / Source List
Painting and Glazing an Ornate Mirror
Like I mentioned, the set was finished in steps, and due to the extra large size of the mirror, I started with that first. My little brushes came in handy while working on this mirror. So what if they are technically makeup brushes, I love that they come in a case and fit in all the small nooks and crannies.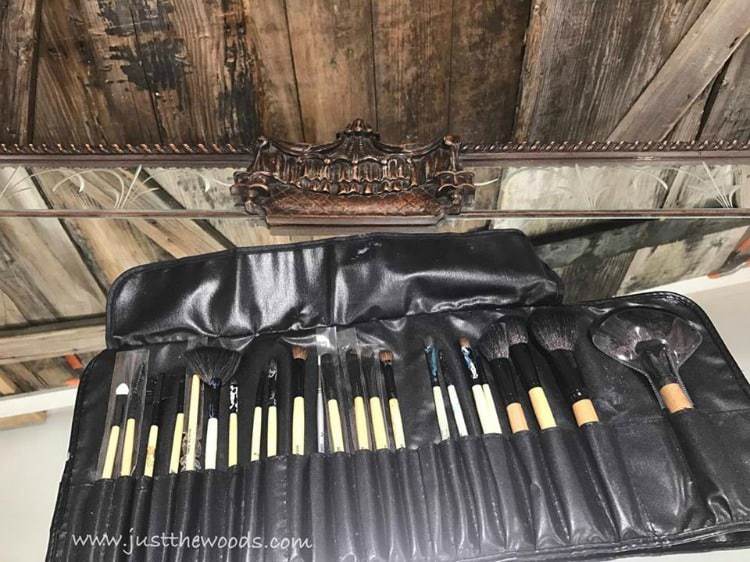 Since the mirror was attached to a wooden frame and I couldn't was afraid to remove it I had to work around it. The side clips were removed to paint and glaze the sides and then put right back on once finished.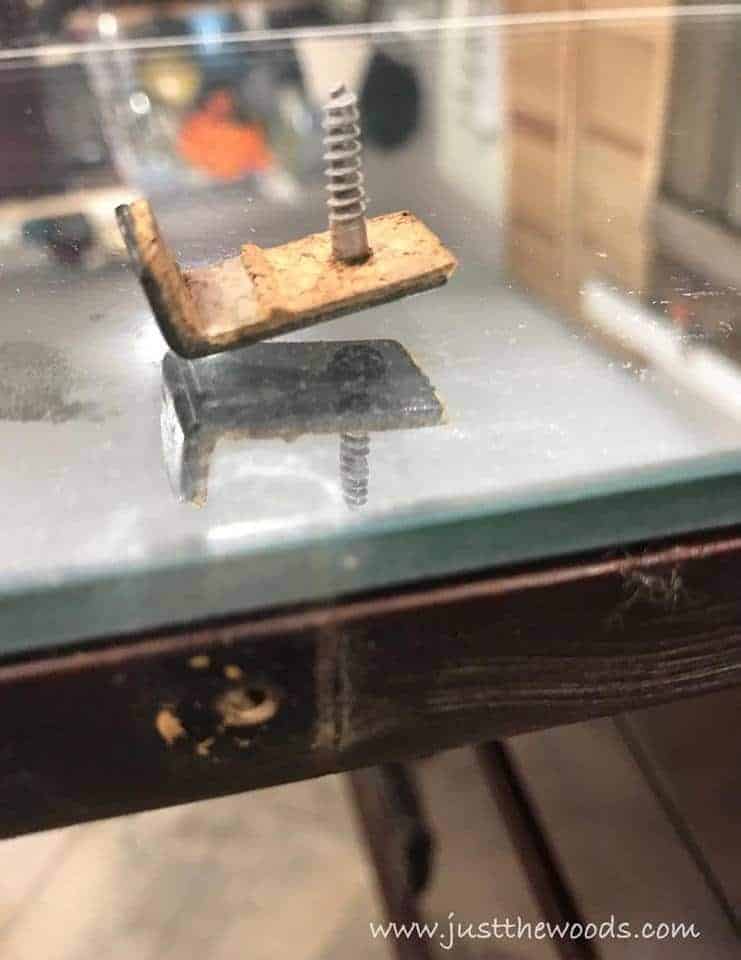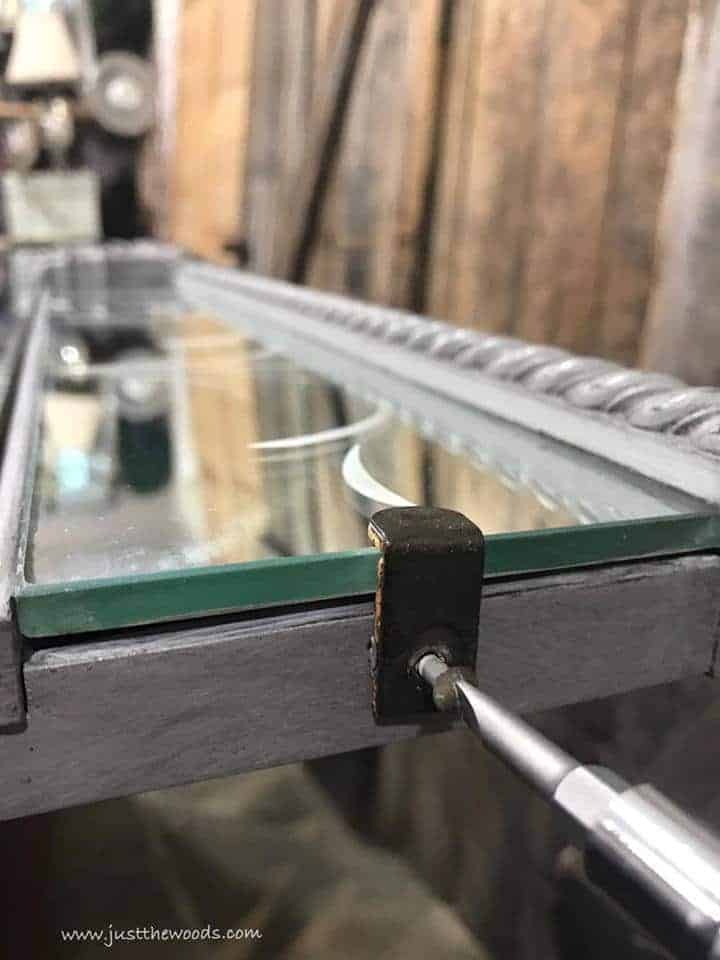 Another little trick I used was to keep a piece of simple printer paper over the mirror to prevent paint from getting on it. This works well, especially in the tight areas.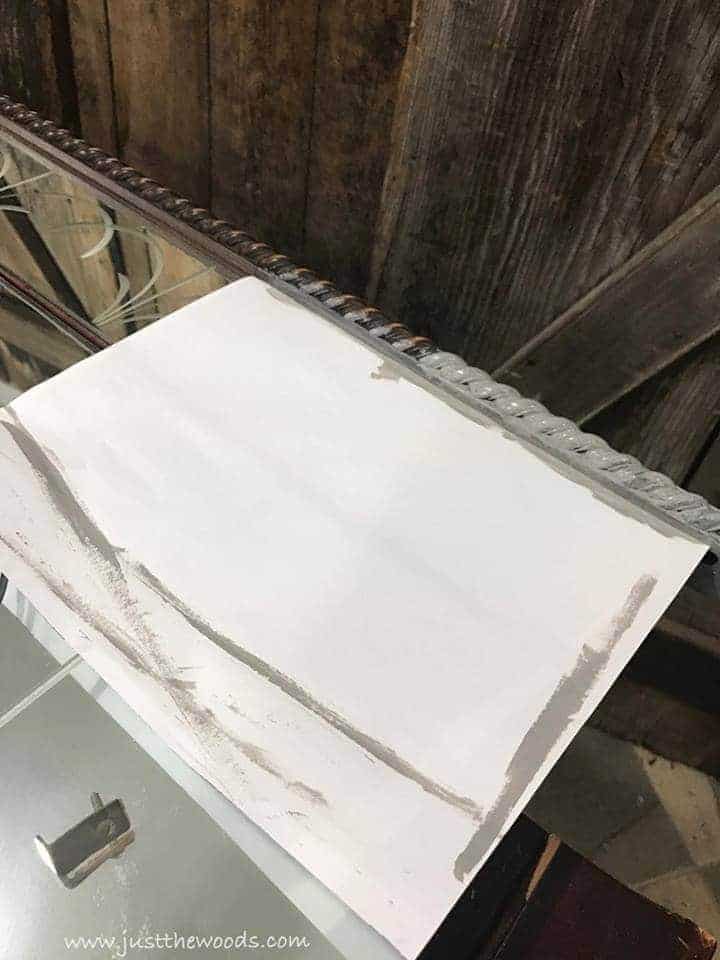 Also, due to its massive size, I was unable to photograph the mirror once it was finished but I did manage to grab a quick video of applying the glaze to the ornate details along its top.
Here is a photo that was taken mid glaze to show the difference between glazed and unglazed.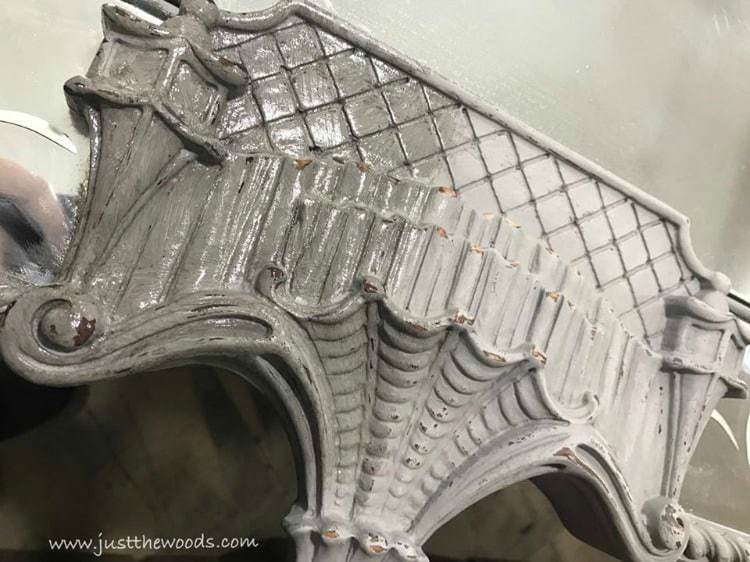 Painting and Glazing the Dressers
The dressers were in decent shape considering the age, and the details, oh my the details.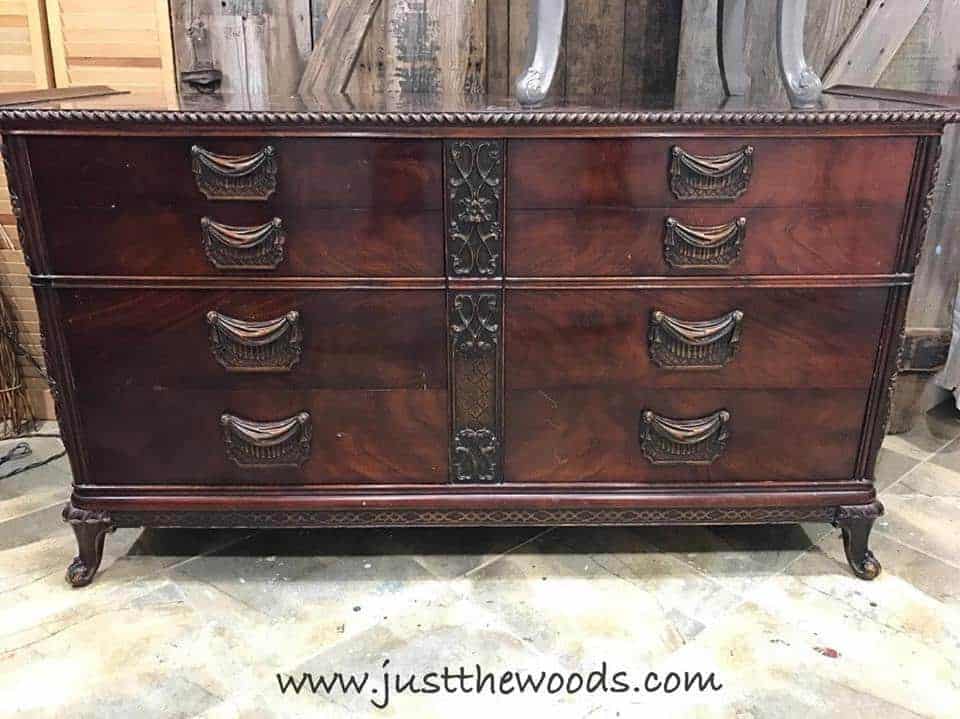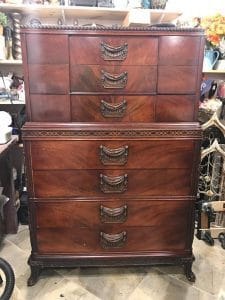 Once sanded and prepped the tables were hand painted in a creamy gray chalk type paint. In the few areas where the wood started to bleed through I went over the paint with a layer of clear sealer to stop the bleed through. The dressers were then given a light black glaze. This video explains and shows my method for applying the glaze.
Too Much Glaze?
If you find that you have applied too much glaze in an area or if it looks uneven don't worry.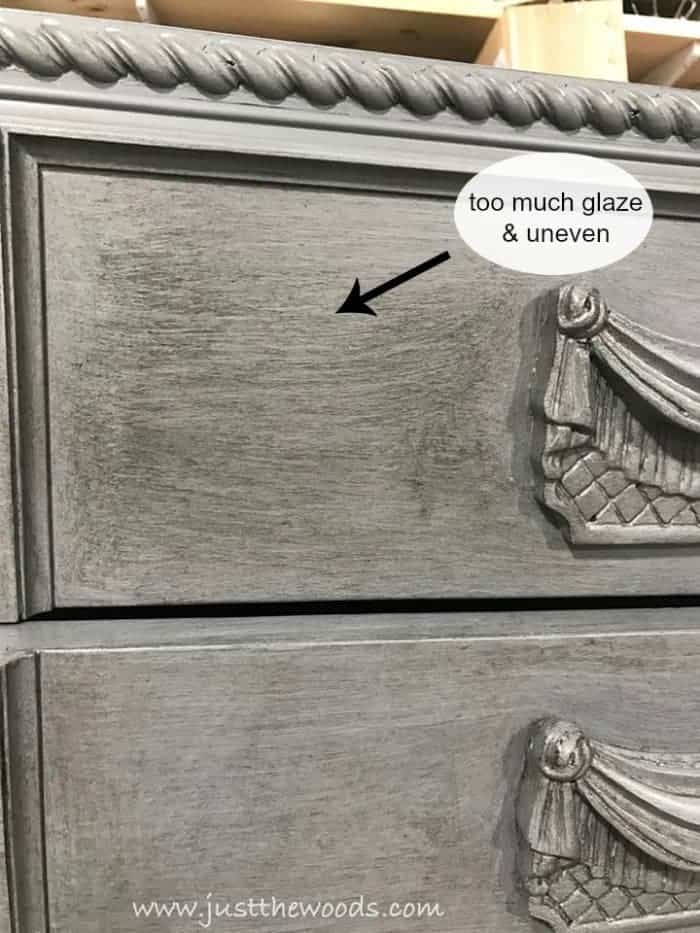 Simply go over the glaze with a light layer of paint, with soft edges and then reapply the glaze making sure to blend well.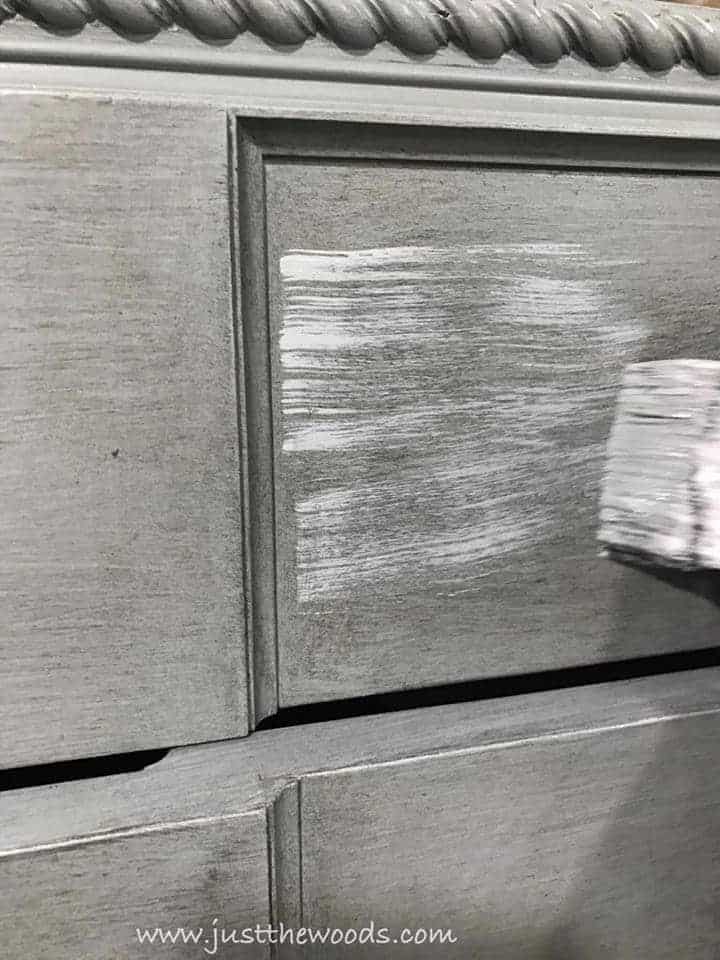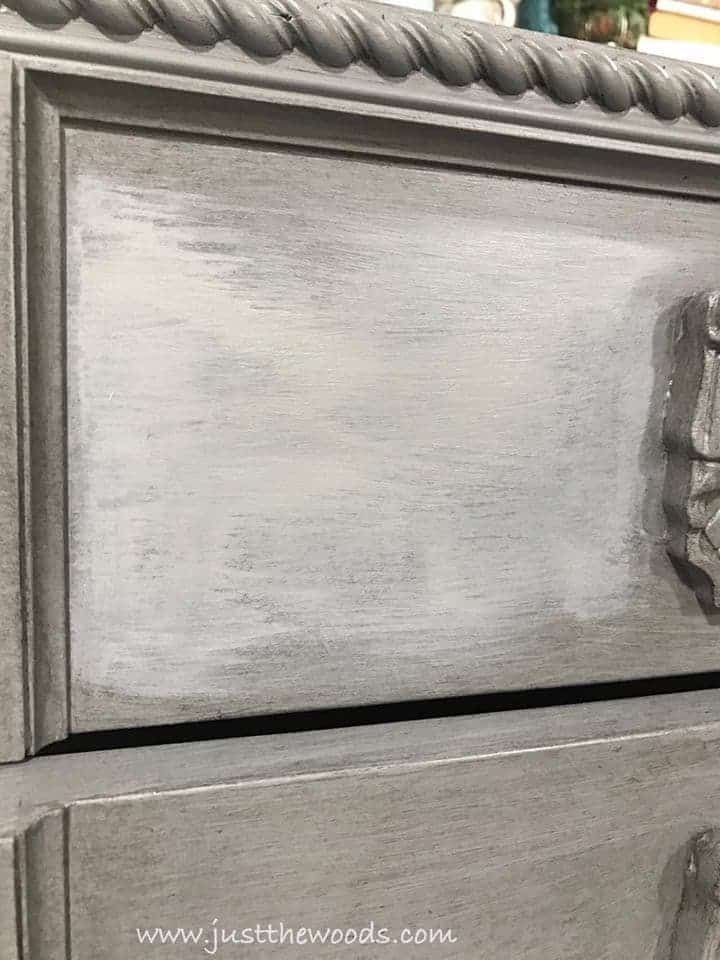 If you are feeling overwhelmed or just starting out you can always start at the beginning with How to Paint Furniture – a Beginners Guide. 

Painted and Glazed for an Old World Finish
This bedroom set went from vintage red to old world and romantic with a soft glaze over the stone gray.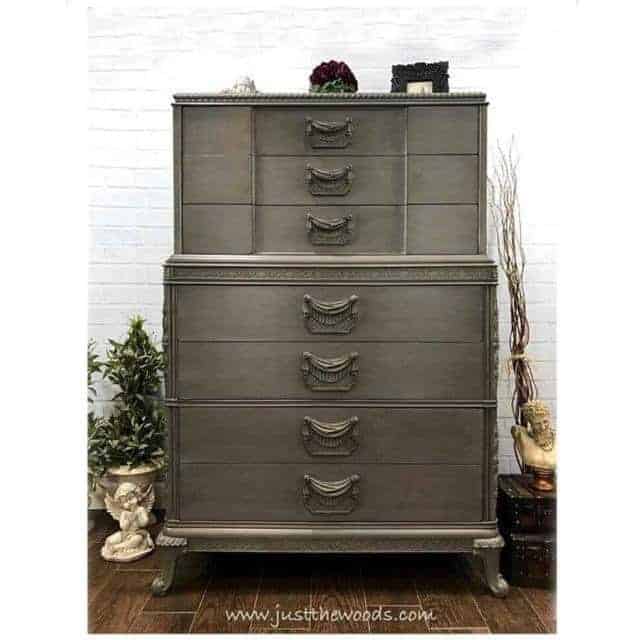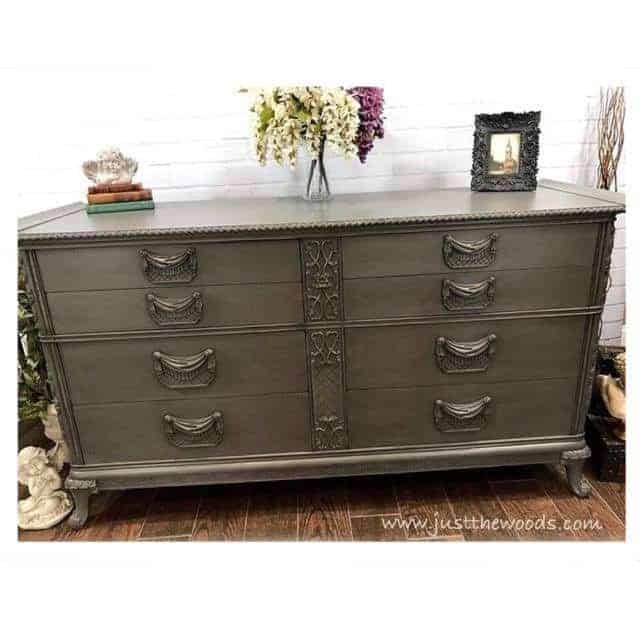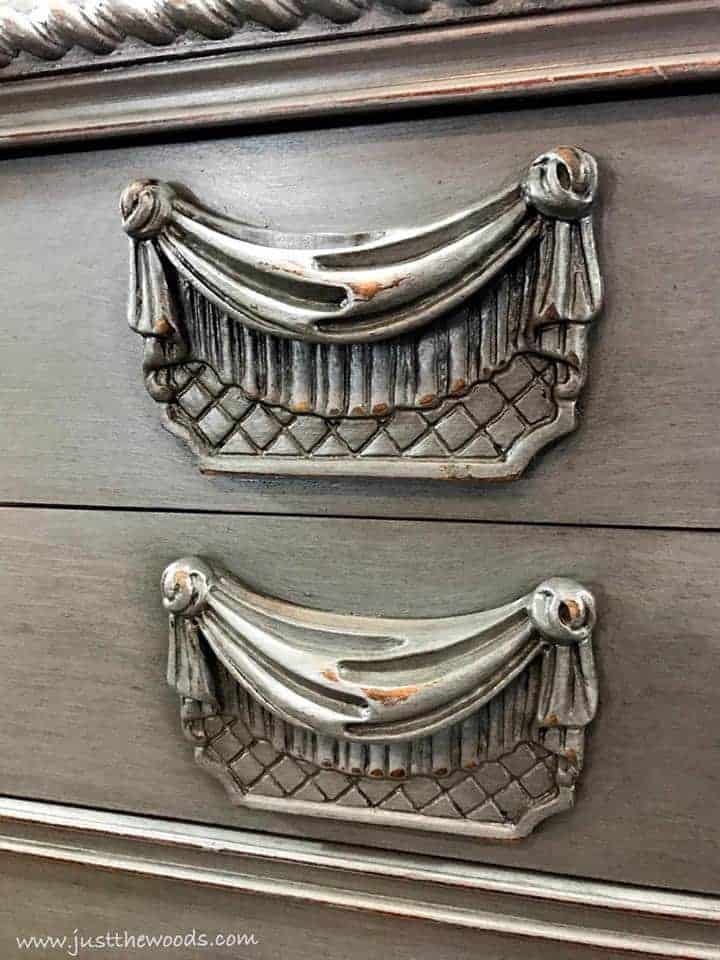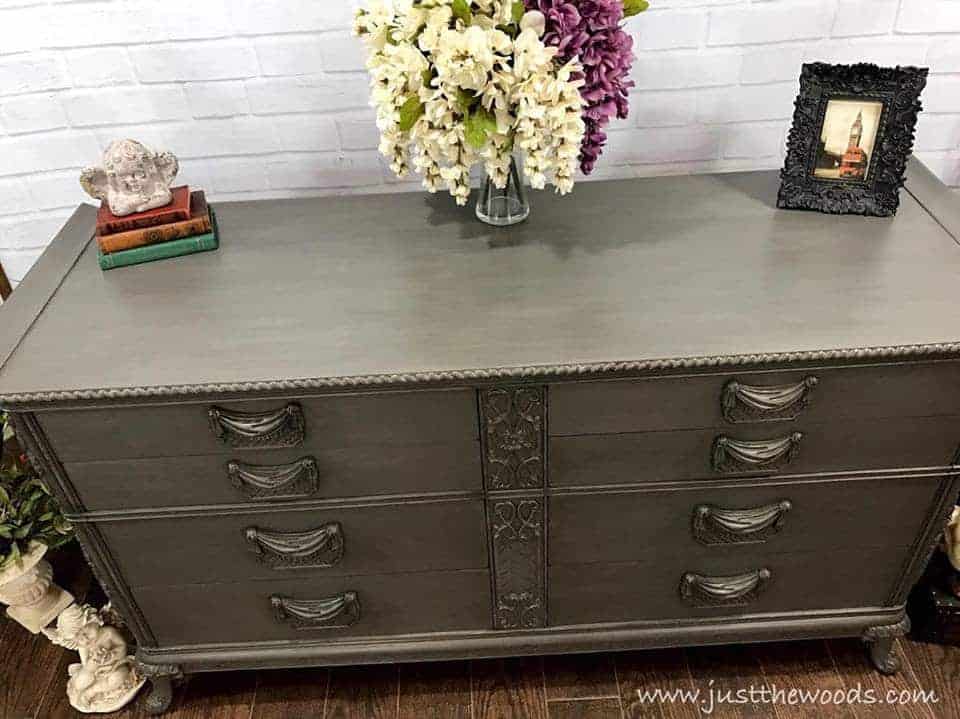 To see the matching nightstands that go with this bedroom set and the troubles it gave me with bleed through you can find it here: How to Stop Bleed Through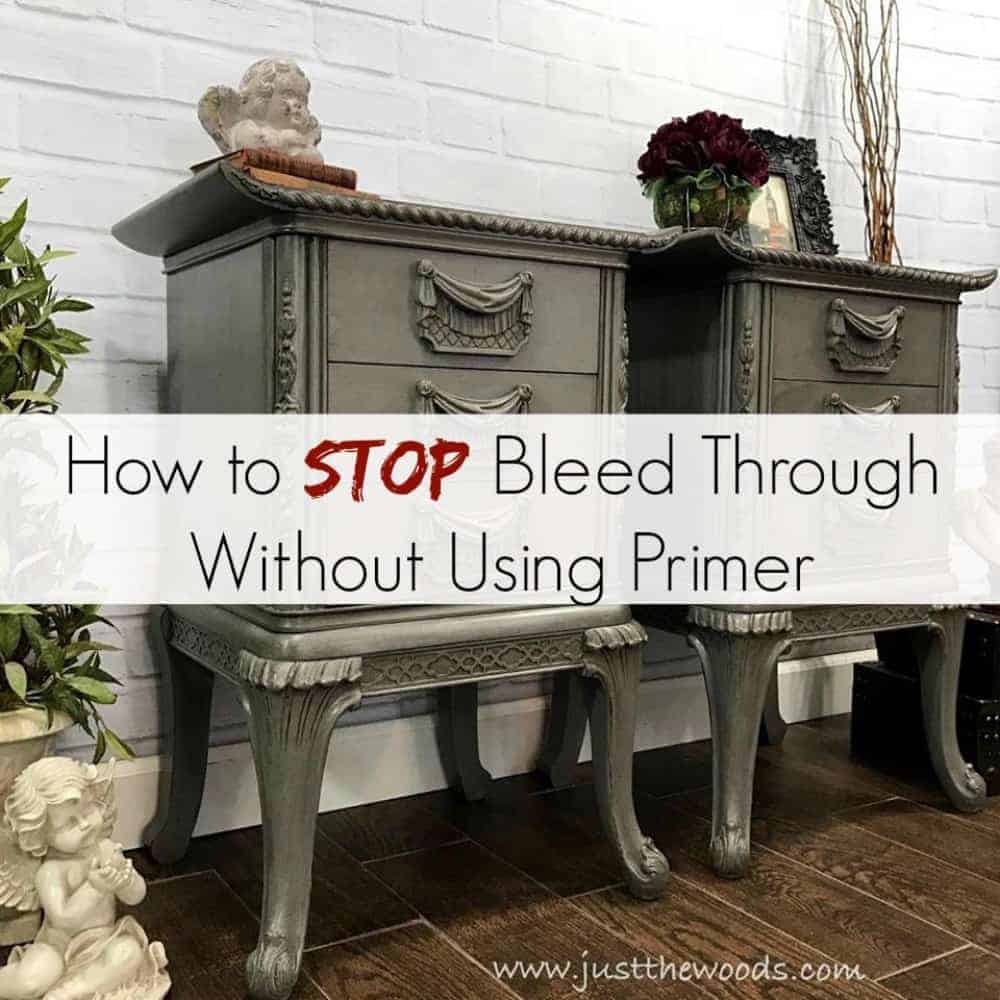 If the staging props and home decor in the photos strike your fancy then make sure to check out:
Gray has been an extremely popular color for painted furniture lately. If you love gray then check out
Fifteen Fabulous Gray Painted Furniture Projects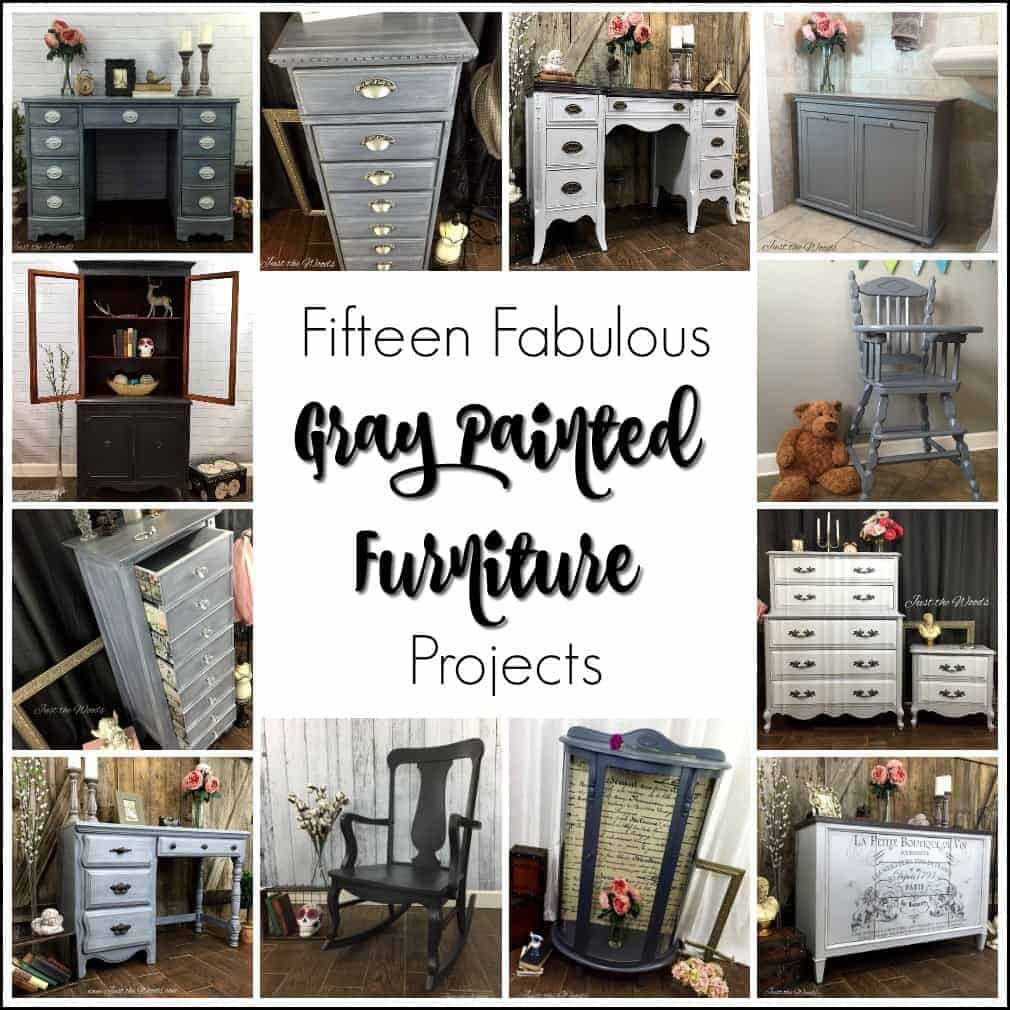 Don't Forget –

Follow

Just the Woods and

Share

this post to Inspire others:
FACEBOOK  *  INSTAGRAM  *  PINTEREST
Subscribe to our mailing list here:
PINTEREST PIN READY TO SHARE